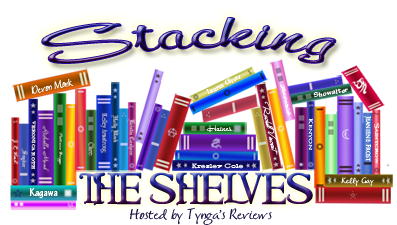 Stacking The Shelves is a weekly meme hosted by Tynga's Reviews. Where each week we share the books that we have added to our shelves during the past week. This includes books that we bought, borrowed from the library, received from the author for review, books that we won. They can be either physical books or ebooks.
You can find out more about Stacking The Shelves from the official launch page.
More Amazon Freebies. But hey, I love Amazon Freebies.
Title:
Where the Dead Live
Author:
Marissa Farrar
Where the Dead Live has three different stories that are all different. And from reading the summary they sound like they will fantastic reads.
Title:
Collide
Author:
Shelly Crane
People are disappearing and when they reappear they are different. How are they different? Why did they disappear? Who took them away and then brought them back?
Title:
American Blood: A Vampire's Story
Author:
Gregory Holden
American Blood sounds like a very intriguing read. She is born a human then becomes a leper and after touching a strange stone becomes the world's first vampire?
Title:
The Sundered
Author:
Ruthanne Reid
The water kills on contact? It ruins everything? It covers almost the whole island and leaves the humans begging for food. Wow this one sounds very interesting.
Title:
Pride Unleashed (a Wolf's Pride novel, book 2)
Author:
Cat Kalen
I really like reading books about wolfs. I also have book 1 in this series and will have to read it before reading this one. A Wolf's Pride series sounds like they will be very great reads. I just need to find the time to read them.
Sent by the author for review.
Title:
Kali: The Ghosting of Sepulcher Bay
Author:
Eric Griffith
Kali has friends that are both dead and alive. She finds evidence that ghost are taking over the bodies of the living permanently.
Title:
Guardian of Atlantis (The Children of Atlantis)
Author:
Annie Rachel Cole
Raven recieves a necklace that others want and are willing to kill her for it. She finds out that she is adopted. Oh and she has powers. What are these powers she has? Can't wait to start reading this one.
What did you add to your shelves this week?