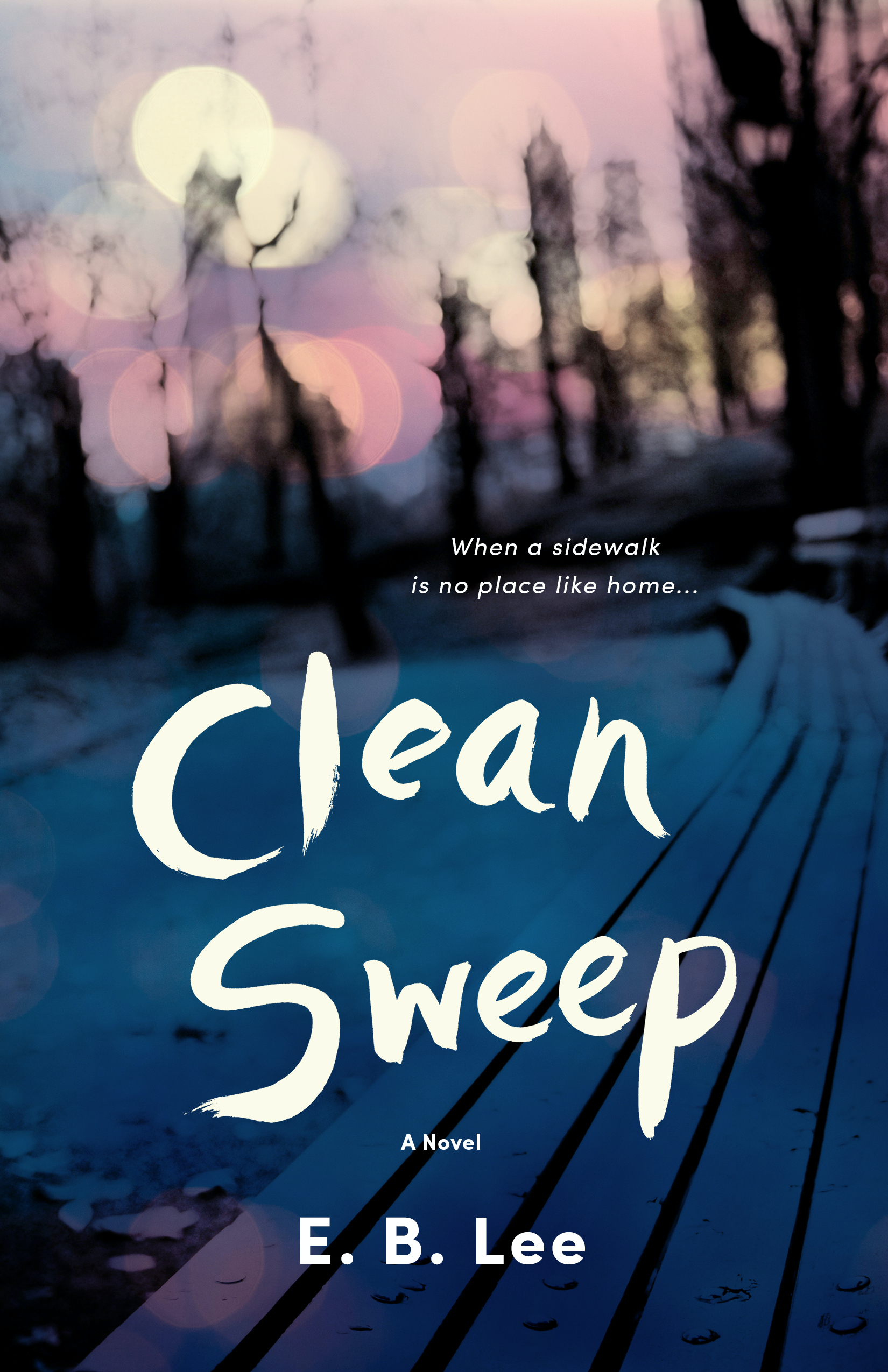 Contemporary
Fiction
Release Date: July 20, 2021
Publisher: Little Brown Dog Press, Pinehurst, NC USA
Carli Morris is looking forward to a quiet retirement. Earning billions from the sale of her Madison Avenue ad agency, she dreams of spending her golden years painting and giving back to society. But the heartbreaking discovery of a homeless woman poisoned to death reopens the wounds of Carli's own tragic loss.
Realizing her busy career turned her away from the vulnerable, she throws herself on a mission to get the defenseless off the streets. But as she sacrifices her own needs to support others, her new colleague's mental illness and Carli's unresolved grief collide in a staggering sequence of events that will alter her life forever.
Can Carli dig deep and make a powerful, personal impact?
Clean Sweep is a dynamic literary novel. If you like moving revelations, gut-wrenching decisions, and life-affirming transformations, then you'll love E. B. Lee's enlightening tale.
Immerse yourself in this heartfelt journey today!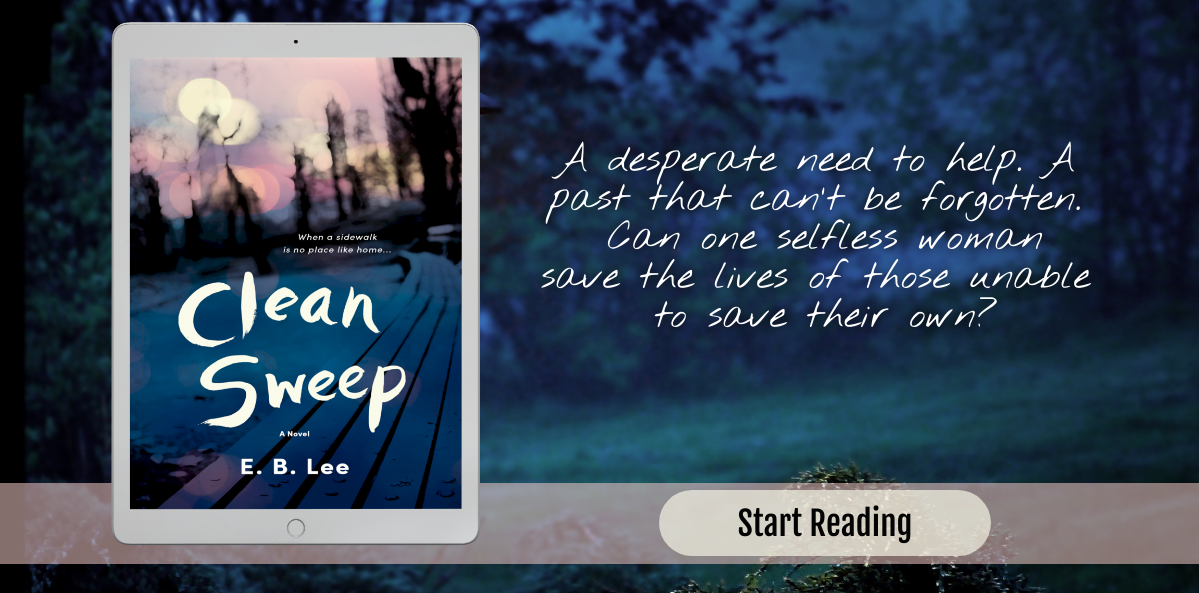 Interview with E. B. Lee
For those interested in exploring the subject or theme of your book, where should they start?
E. B. Lee: Clean Sweep: A Novel tackles the tough realities of street homelessness. A number of circumstances can lead to a person living on the streets, including inability to meet rising housing costs, a traumatic life event, medical circumstances and related costs, substance addictions and also mental health challenges. Most towns and cities have soup kitchens or food pantries. Both of these usually need donations of food, clothing and/or time to help other people in need. So, a good place to personally help is through one of these organizations. For further exploration on the topics presented, national organizations such as National Alliance to End Homelessness and National Alliance on Mental Illness have good resources. In New York City, where Clean Sweep is set, there are quite a few soup kitchens and organizations, which specifically help vulnerable clients and residents. As an example, Holy Apostles Soup Kitchen serves over 1,000 meals five days of the week, has a food pantry and offers services such as haircuts, identification cards, phone access, mail services, computer training, writer's workshop and more.
How did you become involved with the subject or theme of your book?
E. B. Lee: No matter where you live, in a city or suburban neighborhood, it is unusual to NOT see a person or people who are either homeless, street homeless, or in tough straights. I am an observer. Taking the next step of wondering why someone was living outside came to mind quite naturally. After that, it was not a big jump to think, "No one says, 'When I grow up, I want to live in a box on a city sidewalk.'" No one says that. I knew that everyone who was out had started somewhere else. It bothered me to know this, and know that something had gone uncontrollably wrong in these people's lives. In addition, I, like many people, know individuals who have suffered from mental health challenges. These challenges can be so debilitating. If they are not managed, there is a chance someone will lose a lot that is important in their life, and might wind up homeless or street homeless.
What were your goals and intentions in this book, and how well do you feel you achieved them?
E. B. Lee: One goal is to make readers stop and think about those who are living on the streets. Another is to prompt greater compassion. It is so easy to hustle past in our daily activities and turn a blind eye or feel a bit of disdain. This is not to say that everyone can stop and talk to every person who is homeless. This is not necessarily a good practice. But, we can each understand that no matter how a person looks or acts, that person is still another human being, and, as I said before, that person did not dream of moving into these life circumstances. We must each, individually, and as a society, figure out better steps to helping those in trouble. Instead of trying to come up with a grand, comprehensive plan, that takes years to create and then sits on a shelf, I believe we would be better off with one or two actionable steps, that could be undertaken on a local level and on an individualized basis because this situation, after all, is about individuals. I do feel I am achieving my goals of creating an interesting and engaging story, and also touching readers' emotions and intellect so we might better help those who are vulnerable. The large picture can often seem so overwhelming and unchangeable. On a smaller scale, we can usually feel more capable of change.
Anything you would like to say to your readers and fans?
E. B. Lee: Thank you for reading Clean Sweep: A Novel. Thank you for putting your emotions and intellect in my hands for a few hours, and for trying to make a difference through your own personal reading and related personal growth. Books do open worlds and do empower readers and people.
What did you enjoy most about writing this book?
E. B. Lee: As I wrote, I loved knowing that this could make a difference, that it could impact readers and others. I enjoyed tackling a difficult question and putting it on an individualized and personalized level. I enjoyed developing the characters and the dialogue and interactions between characters. I enjoyed thinking through the complexities of this subject matter and of writing a novel, and also trying to keep my message subtle but extremely powerful. I did not want to hit readers over the head with my words or message. Except I did want them to hear the messages presented.
Can you tell us a little bit about your next books or what you have planned for the future?
E. B. Lee: Ahhh, my next book ... I am two thirds of the way through a first draft of my next novel. It, too, will be serious fiction, but the setting is a rural western United States location. I am experimenting with a different format, and I am struggling with some of the interactions and details, but I know how it ends. So, I must now hone in on the specifics of the final third of the novel and tie together loose ends. Then, I start the editing process. After this next one, I have a trilogy of sorts planned on different subjects altogether.
How long have you been writing?
E. B. Lee: I have written in just about every job I have had. I have journaled on and off from high school on. I have only recently taken up writing as my desired full-time profession.
Can you tell us a little bit about the characters in Clean Sweep?
E. B. Lee: Sure. The story is told through the eyes of Carli Morris, a retired advertising executive who now has the time, desire, and financial means to give back to others. Carli initially mimics many of our own uninitiated views into life on an urban sidewalk. As Carli comes to know individuals living on the streets, and learns their stories, readers, too, come to know them. As Carli's emotions open up to these individuals, we can do the same with ours. So, who does Carli meet? Cedric, a can collector, Wilson, who drinks heavily and seems to have had a former life having to do with perfumes, Vera, who is rather obstinate, but a steadfast New Yorker, and Sarah, who barely speaks a word. Along with these street people, we also meet Grant, one of the Outreach workers encouraging the individuals living on the streets to move inside a shelter and gain access to helpful services. Grant becomes Carli's outreach mentor and partner, and more. By the final pages, readers are usually rooting for good outcomes for the characters they have come to know as individuals.
If you could spend the day with one of the characters from Clean Sweep, who would it be? Please tell us why you chose this particular character, where you would go and what you would do.
E. B. Lee: A character I did not mention in my list of characters in the previous question, is a woman named Kristin McConell. Kristin is a former employee of Carli's at the advertising agency, and is a long-time friend of hers. Spending the day with Kristin would be like spending a year with a best girlfriend. Kristin always addresses Carli with an enthusiastic, "Sister!" In Clean Sweep, I use Kristin and conversations between Carli and Kristin to tell readers more about Carli's thoughts, worries and emotions, as well as her background. Kristin helps move Carli's story and the entire novel forward. If Kristin were a real person, I probably could do anything from skydiving to simply sitting in a park with an ice cream cone and connecting on day-to-day issues in a serious and thoughtful conversation. Either way, Kristin would be supportive but honest, and to me this is always a winning combination. What I would like to do, however, is visit the Central Park Zoo in Manhattan, because I know that Kristin, as an artist by training, a sensitive observer, and a talkative extrovert would offer interesting commentary on the variety of animals, and the variation in colors, shapes, and behaviors.
About the Author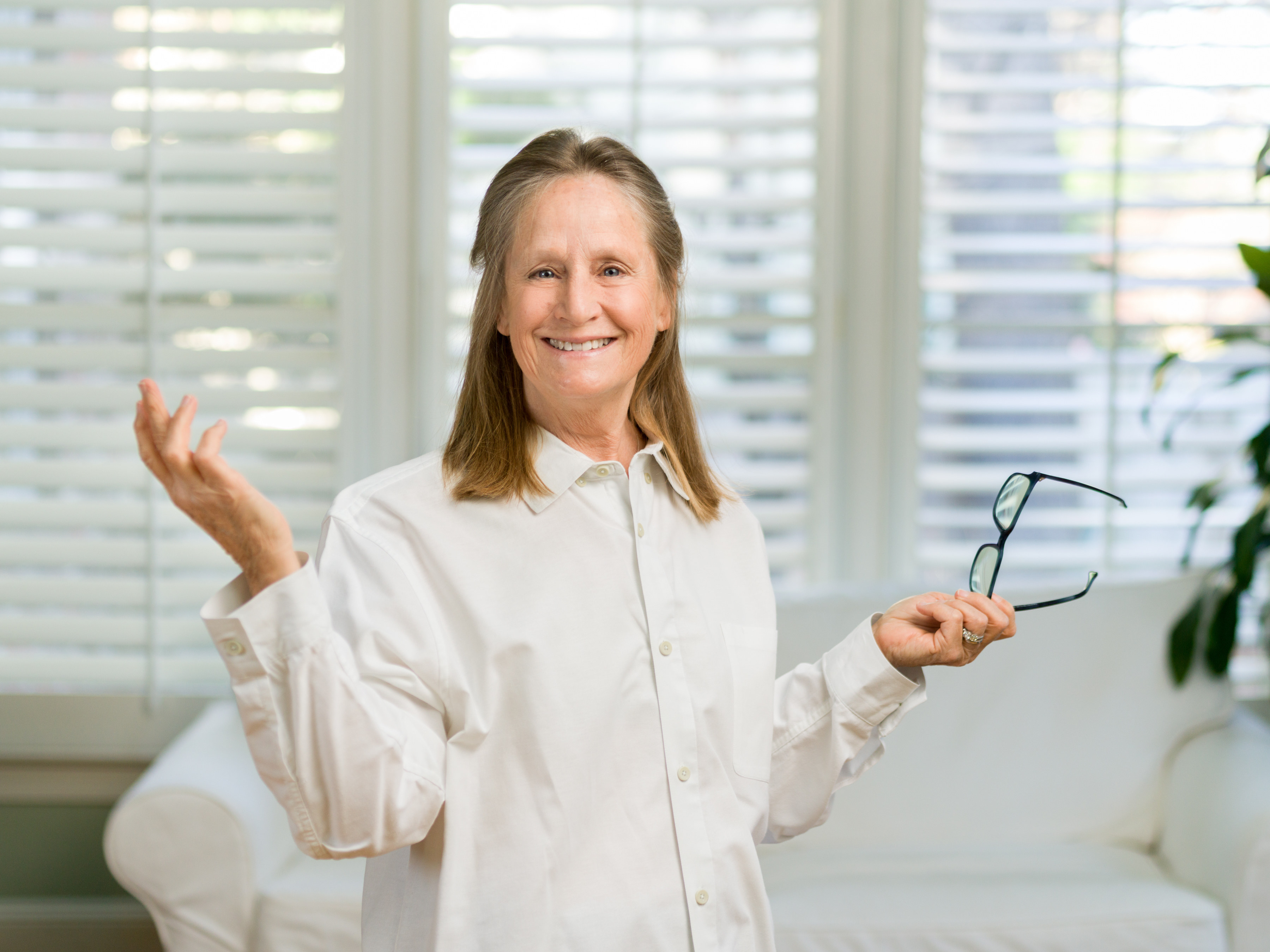 E.B. Lee was raised in Weston, Connecticut, where she enjoyed the best of a then-rural town and easy train access to the high-energy world of New York City. She brings together elements of both worlds in her debut work of literary fiction, Clean Sweep, a heartfelt story of human connection, tough choices, and compassion. Ms. Lee and her husband have two grown daughters, one middle-aged dog, and have loved a variety of family pets along the way. Ms. Lee writes in North Carolina and Connecticut.
Contact Links
Little Brown Dog Press Instagram
Purchase Link