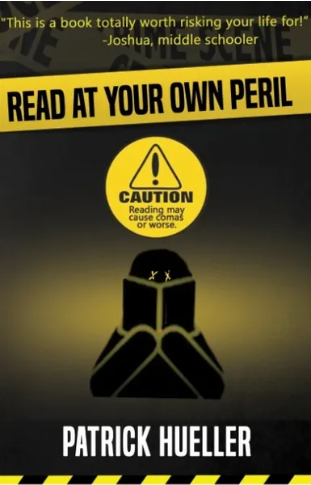 Apocalyptic, Post-Apocalyptic, Speculative
Publisher: INtense Publications LLC
Kevin shouldn't be writing this. And you shouldn't be reading it. After all, reading is now a crime--and for good reason. After the Coma Outbreak, everyone knows what happens to people who read. Their eyes slam shut. And they never get out of their desks again.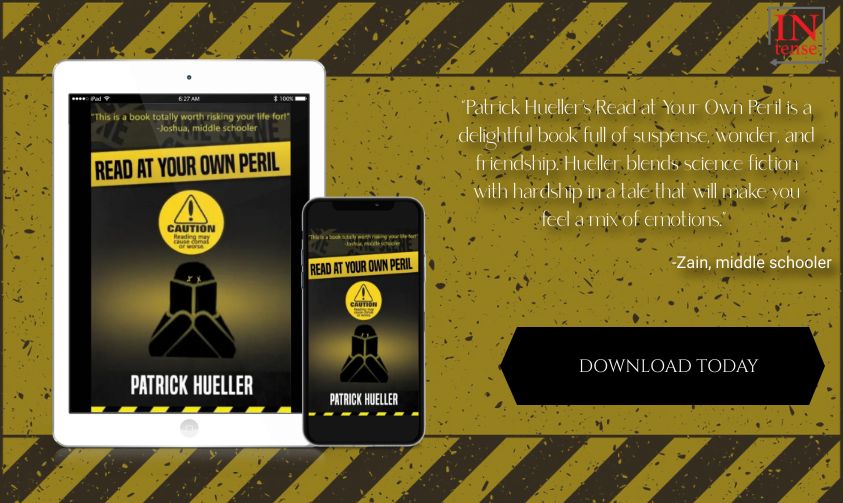 My Review:
Read at Your Own Peril is very unique and interesting read that grabbed my attention from the summary and once I picked it up I could not lay it down again until the last page was turned. I have never read anything close to Read at Your Own Peril before. It is an awesome and amazing new story it kept me on the edge of my seat questioning its outcome and wondering how it would all turn out in the end.
In the world of Read at Your Own Peril reading is a hazard to your health. Reading causes people to go into a coma. Reading now is against the law besides who wants to end up in a coma. Read at Your Own Peril is told mostly from Kevin's point of view. Kevin tells his side of the story and what happened on that horrific
day.
Read at Your Own Peril was a fun short little read that is entertaining for a couple of hours. Middle graders will love it as well as most adults. While reading Read at Your Own Peril you will have lots of questions like why does reading cause its victim to enter into a coma? Can the process be reversed? Will a vaccine of sorts be discovered? Will people ever be able to read again?
I so enjoyed reading Read at Your Own Peril I don't believe that I will ever forget it. Oh it will stay with me for a long time to come. Being a reader myself if makes me wonder what it would be like not to be able to read. I can't imagine that one. Oh the horror.
If you are looking for a short fun read then look no further because you have found it in Read at Your Own Peril. Oh I definitely recommend Read at Your Own Peril. So my suggestion is one click that copy of Read at Your Own Peril today to begin this wonderfully amazing little story.
About the Author
Patrick Hueller is the author of several award-winning books for young readers, sometimes under the pen name "Paul Hoblin." Foul, a horror book, was a YALSA Quick Pick and was described by Booklist as "unbearably tense." The Beast was a School Library Journal selection. Archenemy made the ALA's Rainbow Book List. Wolf High and The Wish were on SLJ's list for "Accessible Reads for Struggling Reluctant Readers." He is also the author of the middle grade series Stu Stories, which Geoff Herbach (author of Stupid Fast and Hooper) said "hit[s] on pretty much every topic I cared about when I was a kid (love, Jedis, severed legs, etc.). His most recent book is Kirsten Howard's Biggest Fan, a YA book published by INtense Publications that National Book Award finalist Charles Baxter called "beautifully written, with a concert-hall perfect pitch for speech and idiom and ways of feeling."
Contact Links
Purchase Links
Read FREE With Kindle Unlimited