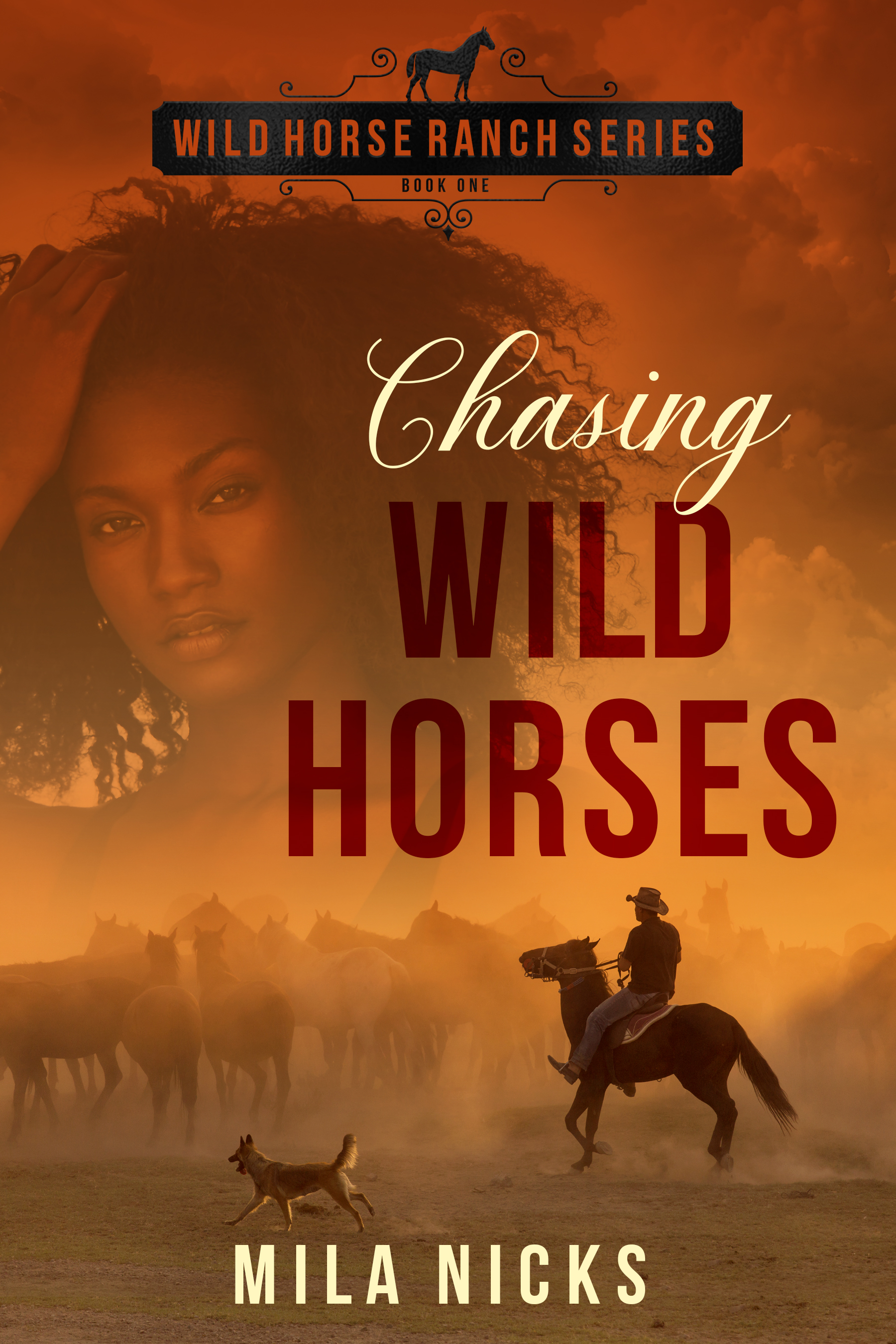 Date Published:
August 7, 2020
A slow-burn romance between two outsiders from opposite worlds:
He's the biggest outcast in town…
Chase Collins has never met a horse he didn't like. Too bad he can't say the same for people. In his hometown Lutton, his poor reputation follows him like a dark shadow. It's best for everyone if he sticks to where he belongs. At least on Wild Horse Ranch, he's safe from judgment. Then one day a familiar face from 10 years ago shows up out of the blue.
She's a wanderer who comes and goes…
Samara Grant is a nomad at heart. She doesn't like staying put for too long. But when her Grandma Bunny passes away, she has to put her carefree lifestyle on hold to handle her affairs. She might have spent childhood summers in Lutton, Texas, but it's no place to live. She wants to get in and out as fast as possible. Little does she know life has other plans.
Together, they form an unbreakable bond…
When Samara feels like she's losing control of her life, she decides to take it back. She asks Chase to teach her how to ride. Neither expect to find common ground—and a fiery attraction—when Chase agrees. But their blossoming relationship isn't celebrated by everyone. The closer Chase and Samara get, the more an unforeseen enemy seeks to tear them apart…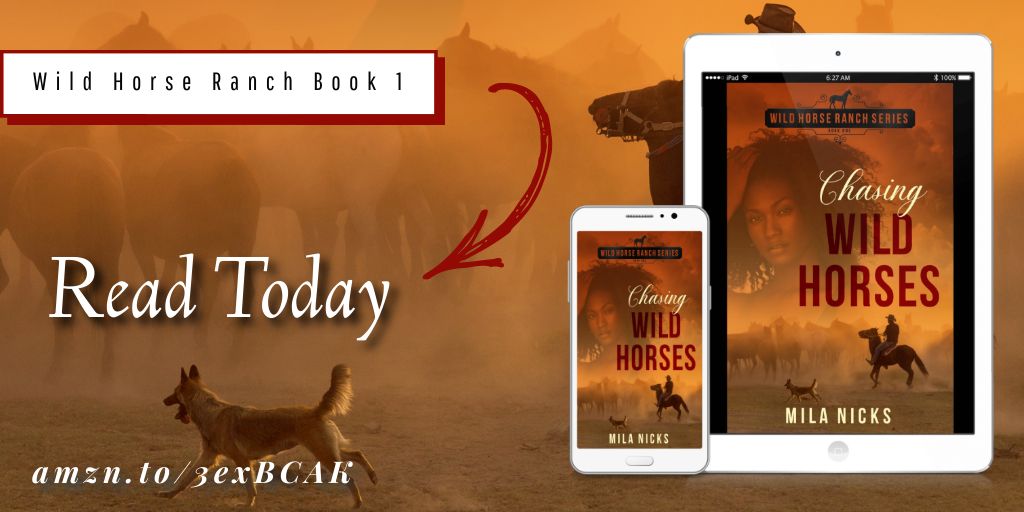 Interview with Mila Nicks
For those interested in exploring the subject or theme of your book, where should they start?

The biggest theme in Chasing Wild Horses is that love can be found in the most unexpected places. In both of the main love stories, we see how that unfolds. Chase and Samara develop a connection after trying their hardest to remain guarded. Bucky and Bunny were never supposed to be together due to the prejudices of the time they lived in, but fell for each other anyway.
How did you become involved with the subject or theme of your book?

Most of my book ideas come at random, including the themes. For Chasing Wild Horses, I first got the idea when driving on the highway and passing by some horses on a farm. It made me realize I wanted to write a book about riding horses. The love story, characters, themes, etc. all developed from there.
What were your goals and intentions in this book, and how well do you feel you achieved them?

Well, my main goal is to always tell a satisfying love story with relatable characters. If I achieved that is opinion, but I feel happy with how the book has turned out. :)
Anything you would like to say to your readers and fans?

Just a thank you for even checking out my work in the first place. It still shocks me that there are readers actually checking out my books. I probably won't get over that for a while, ha ha.
What did you enjoy most about writing this book?

One of my favorite parts about writing a book is immersing myself in that world. For example, with Chasing Wild Horses, I had to do some research on things like horse riding and ranches. I'm a city girl through and through, so this was new for me, but very interesting to imagine as I was writing. Another aspect I loved, was exploring the past. I don't want to give too much away, but I had to do a lot of research into the 1960's and what life was like back then. It allowed me to even explore music from that time period so that I could put myself in the characters' shoes, which is always fun.
Can you tell us a little bit about your next books or what you have planned for the future

My next book is coming out in October. It's a paranormal romance called Black Witch Magic. I am very excited for this one, because it's my first paranormal romance. I'm also working on book two in the Wild Horse Ranch series. Taming Wild Horses will be out January 2021. :)
How long have you been writing?

I've been writing since I was a little kid. Some of my fondest memories from my childhood are creating storybooks for my parents. I used to draw my own pictures and write down the story underneath and then staple it all together, ha ha. My parents thankfully humored me and pretended they were real books.
Can you tell us a little bit about the characters in Chasing Wild Horses?

Sure, the main characters are Samara Grant and Chase Collins. Samara is always on the go, traveling the world, seeking out new places in order to escape her past. She's very independent and feisty, but she can also be very soft and sensitive at her core. That's what I loved about her. Once you peel back the layers, she cares deeply and that's why she's so guarded. Chase is like Samara in the way that he keeps himself distant from those around him, but instead of running, he just shuts down. He has a reputation as this stone-cold, brooding, silent loner type. It's all a form of self-protection on his part. He's been hurt and dragged through the mud so many times, he'd rather just be alone than risk it happening again. It was so interesting to explore both of them as individuals, but also flesh out how they come together and form a connection. They bring out the best in each other.
If you could spend the day with one of the characters from Chasing Wild Horses who would it be? Please tell us why you chose this particular character, where you would go and what you would do.

Definitely Gramps! The idea of a Game Day sounds like so much fun! I'd love to keep him company playing board games and card games all day over some lemonade and cookies, listening to his tales from back in the "good ol' days". Sign me up now, ha ha. :)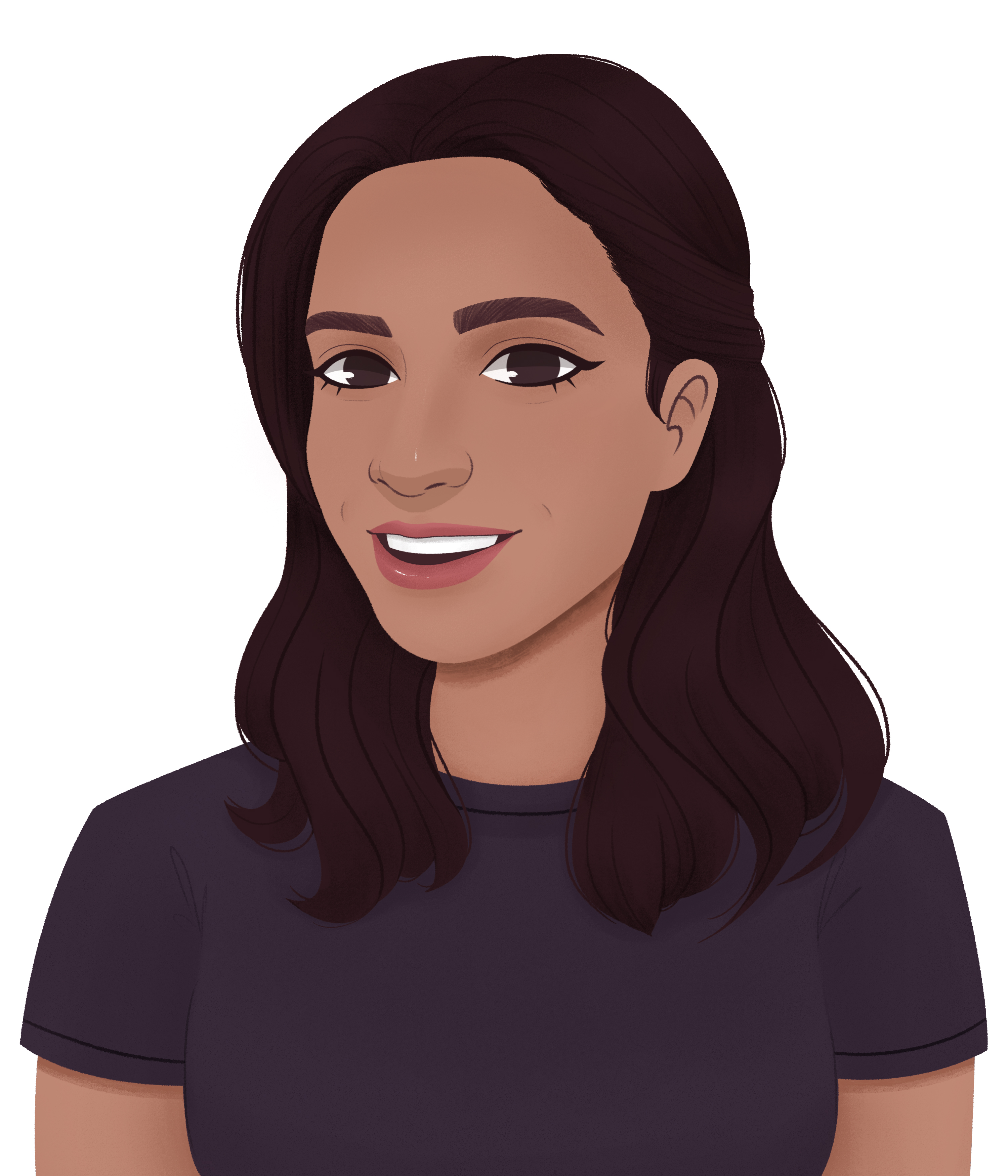 Mila Nicks has a thing for romance. Chick lit, chick flicks, you name it, she's there. She's all about basking in a quality, well-told love story. It's why she's decided to use her passion for writing to pen love stories featuring women of color.
When she's not engrossed in all things romance, she's probably out shopping, sampling food off of someone else's plate, or hanging with her feisty and dangerous pet chihuahua, Zayden.
Contact Links