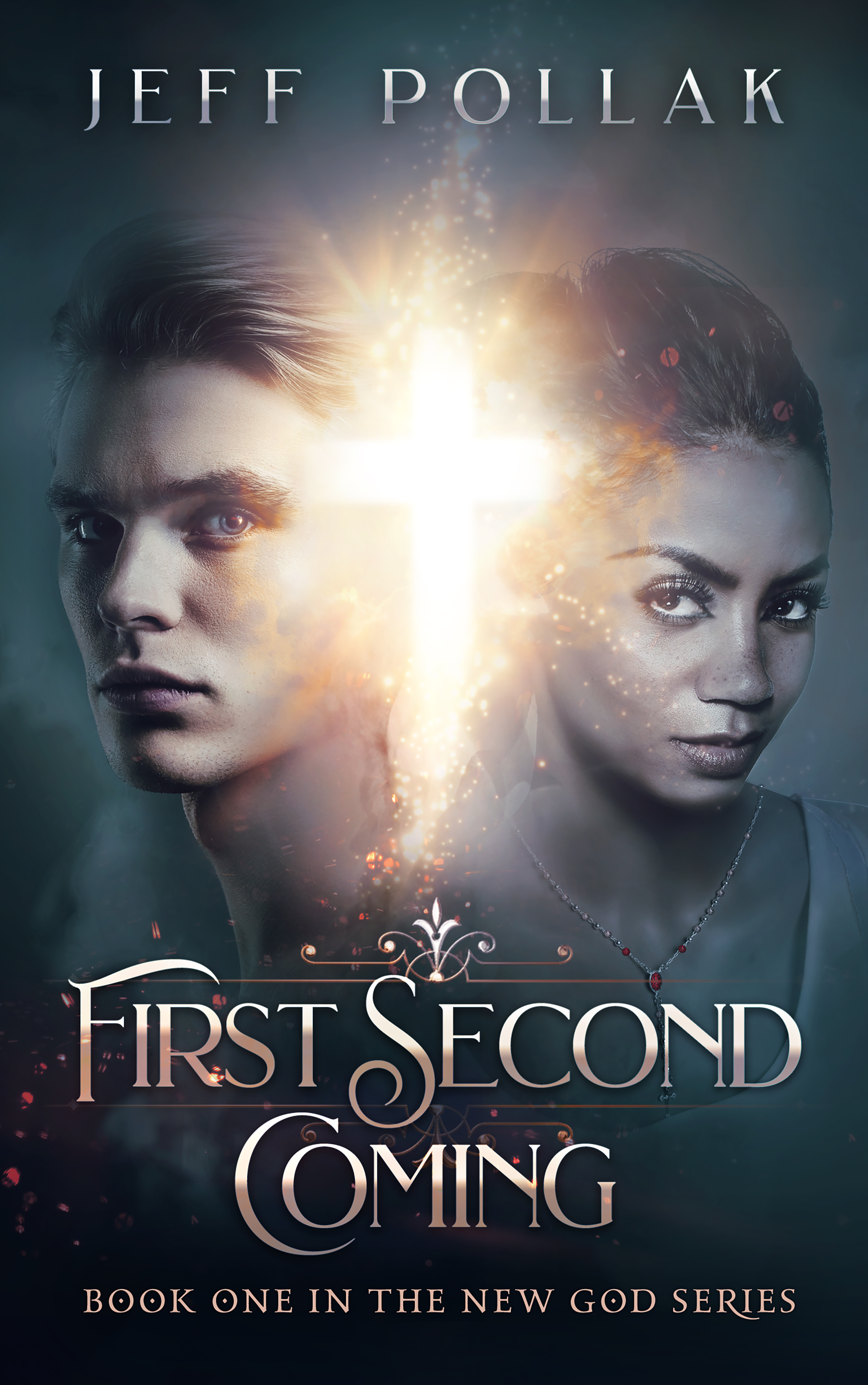 Book One In The New God Series
Supernatural Suspense, Romantic Suspense
Publisher: Acorn Publishing
In 2027 the deity known as NTG – short for New Testament God – retires after more than two thousand years of minding the store for his employer, Milky Way Galaxy, Inc. The new god, a planetary turnaround specialist, must decide whether Earth's dominant species should or should not be included in his plan to bring the planet back into full compliance with Milky Way Galaxy, Inc.'s planetary operation standards.
Earth's new God introduces himself to humanity by unexpectedly appearing on the Ram Forrester Hour talk show. Ram, an atheist, and co-host Brendali Santamaria, a devout Catholic, are stunned. God's interview, beamed worldwide, shocks and infuriates viewers. They learn that a sixty-day conference will take place in Los Angeles to determine whether humans are capable of helping him implement his planetary turnaround plan. All mankind must do to earn a coveted spot in this God's good graces is eliminate religious violence forever, without his heavenly help. Failure means extinction.
God designates Ram and Bren as the conference's only authorized media reporters. This assignment, fraught with peril, ignites their romance. Not only must the harried couple attend the conference meetings by day and do their show at night, they must also outwit a fanatical religious group bent on killing them. When rising conflicts within the conference intensify, it's up to Ram and Bren to do whatever it takes to protect their budding romance and mankind's very survival.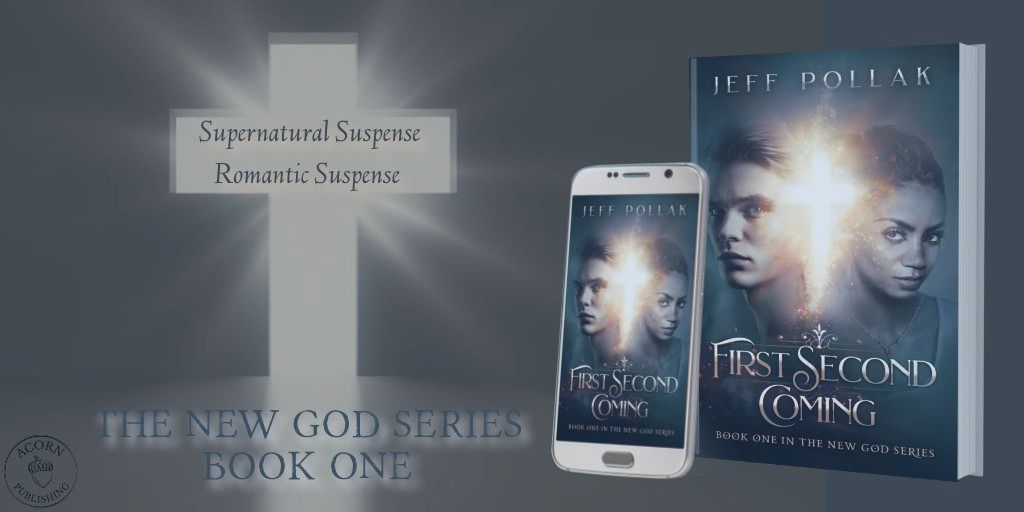 Interview with Jeff Pollak
For those interested in exploring the subject or theme of your book, where should they start?

Although First Second Coming is primarily entertainment, the book's message is about tolerance and acceptance. Hopefully readers will pick that up as the theme runs through the story.




The internet has websites addressing both tolerance and intolerance. Readers interested in exploring either of these topics can easily access these websites through a search. They should check any given website's accuracy, though, other than those of universities or organizations dedicated specifically to addressing intolerance or promoting tolerance. These tend to be more credible. (For example, religious organizations often deal with intolerance to their faithful.) Museums of intolerance, which promote tolerance by showing the opposite, exist in Los Angeles, New York City, El Paso, Albuquerque and other locations. They are worth a visit. Of course, simply seeking out people of other faiths for respectful conversations, to learn from them and compare beliefs or opinions, is invaluable.
How did you become involved with the subject or theme of your book?

9/11 was the inspiration for this book. My law firm hosted annual conferences at the World Trade Center each spring for our clients in the New York/New Jersey area. We were there in May, 2001, four months before the attack. I had clients in the building, had become acquainted to staff members in the WTC's conference facility at the top of the building, and I grew up in New York City. As I watched the tragedy unfold, all these connections I had with the building brought to mind a random thought – that we need a new god trained as a planetary turnaround specialist.




Admittedly that's an odd thought. I didn't dwell on. But somehow the idea stuck with me, coming back into my consciousness once I decided to write fiction. A rudimentary plot, characters, the concept and theme, all spilled out of me. So I went with it, developing the story over until it became what's now this book.
What were your goals and intentions in this book, and how well do you feel you achieved them?

I came to view this book as the first in a series in which Earth's new God tackles our many global problems, one or two at a time. So the global issue subject tackled in First Second Coming, religious violence – which is what resulted in 9/11 – became a test of humanity, not a one-off concept. I'm satisfied with the book as a foundation for the future ones that will address other topics of global concern that need attention.
Anything you would like to say to your readers and fans?

Sure – I'd be very, very pleased to have some! Seriously, I began to write this novel simply as a way to enjoy my retirement. People in my critique groups, or who had access to all or parts of the story, urged me to publish. I had to be talked into it and eventually gave in. Now that First Second Coming has been released, I hope it does connect with readers, and that they become fans who will read the sequels and spin-offs, too.
What did you enjoy most about writing this book?

I enjoy editing the most, believe it or not. I liken the writing process to sculpture. Michelangelo began the Pietà with a huge chunk of Carrara marble. He chiseled away at it until what was left became arguably the most impressive piece of sculpture that's ever been carved. Writers start with a concept, nothing more. The first draft, equivalent to Michelangelo's block of marble, is what we chip away at it until we're left with our humble version of the Pietà, however distant that may be from a sculpted masterpiece. I enjoy hammering my story until it becomes as true, and as fully rendered, as I envisioned it in my imagined plotline.
Can you tell us a little bit about your next books or what you have planned for the future?

I'm working on two novels concurrently. One is the sequel to First Second Coming, which has a working title of Earth's Peril. A spin-off, called The Recycling Center, is the second book. I intend to focus my writing on the New God Series for the foreseeable future, with the occasional spin-off if or when they pop up.
How long have you been writing?

I started writing fiction in 2015. Before that I'd written non-fiction for decades in the form of legal briefs, motions, trial documents, articles for legal publications, etc. Fiction requires a different writing style, and it took me a year or so to develop mine. I enjoy filling up a blank white screen with letters which form words that turn into sentences, paragraphs, chapters and, eventually, a book worth reading.
Can you tell us a little bit about the characters in First Second Coming?

Happy to oblige! I'll do the three main characters for you.

Ram Forrester is a 38-year old atheist in 2027, the year First Second Coming takes place. He was the evening news anchor at KJCR-TV in L.A. until he was shot by mistake on Valentine's Day. The shooter was aiming at his ex-wife and missed her. Ram's doctors called his survival a medical miracle. While he was recovering in the ICU, Ram's girlfriend of three years, Kate Chung, broke up with him. When Ram returned to the station as the host of the Ram Forrester Hour he's a more mature man, ready to finally settle down with his "angel" – if only he can find her.




Brendali Santamaria is four years younger than Ram. She's an extroverted bilingual Latina, a native of Southern California and a devout Catholic. Brendali's spent ten years as a television news reporter in Veracruz, Mexico, hunting down and exposing

narcotraficante

corruption. However, when the drug lords put out an order to kill her and murder her boyfriend as well as her best friend, she has to flee. Bren feels guilty for living when she should have been the one to die. She's also angry at being unable to execute her version of the Golden Rule – that revenge is best served cold. She meets Ram, becomes the co-host of his show and, before long, they're truly (and literally) a match made in heaven.




As the story begins, Earth's new, unnamed God has arrived to take over management of the planet from NTG – whom we know as the New Testament God and other names. A planetary turnaround specialist, he's been sent here by his and NTG's employer, Milky Way Galaxy, Inc. This god's first task is to decide whether mankind should be included in his plan to bring earth back into compliance with MWGI's planetary operations standards. He devises a simple test, as he sees it, that'll indicate whether our species can cooperate enough to help him. If our presence will hinder his work, homo-sapiens will go extinct. All mankind must do is eliminate religious violence in no more than sixty days, without heavenly help.




If you could spend the day with one of the characters from First Second Coming who would it be? Please tell us why you chose this particular character, where you would go and what you would do.
Brendali's been talking to me and narrating what's taken place in the book since the early drafts of the story. We've become good friends despite her tendency to wake me up at night to pass on the latest twist in the story. Now that I'm working on the sequel she's doing that again, but I don't mind. I enjoy our conversations, so she's my pick.

We'd start with lunch at Porto's Bakery in Glendale, a Cuban restaurant well known to Angelinos. Their meals, pastries and cakes are superb. From there we'd go lose the calories by hiking the beautiful San Gabriel Mountains trails that wind through Pasadena's Eaton Canyon.

To finish the day, Bren and I would attend a Gaby Moreno concert. A Guatemalan born singer/guitarist who lives in L.A, Gaby belts out her songs in English, Spanish, French and Portuguese. Bren and I consider her a favorite, so we'll enjoy the concert regardless of whether Gaby's playlist consists of Blues, Jazz, Soul or R&B selections. We'd invite Ram to join us, too.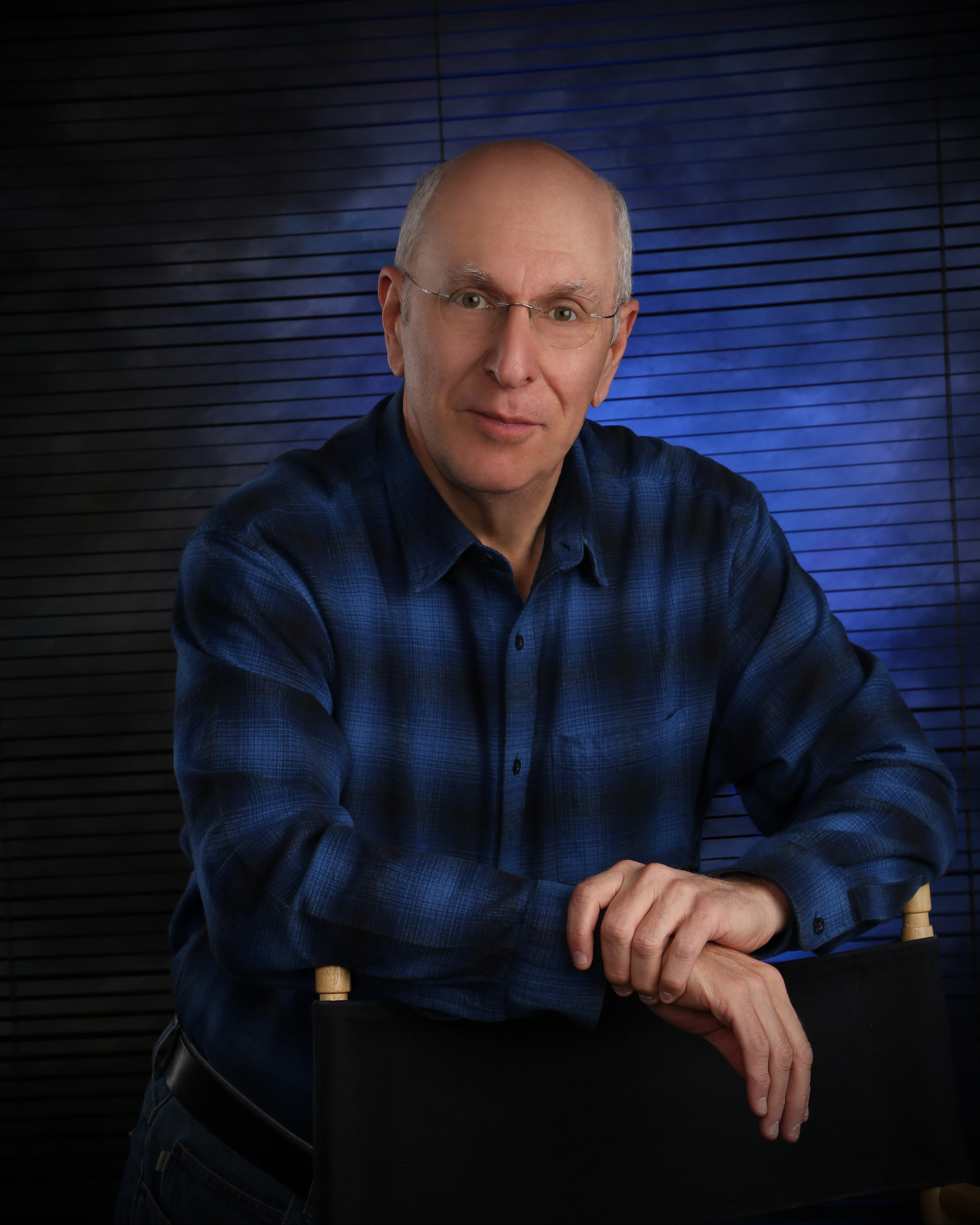 Jeff Pollak grew up in Riverdale – not the one in the Archie comics and movies, the one in the Bronx. After graduating college in Buffalo's often frozen tundra, he moved to Los Angeles to thaw out and learn to play golf without losing the ball in snow drifts. While there, a law school accepted him into their night program. Now retired from life as a civil trial litigator, Jeff lives in the Crescenta Valley where the closest Jeff comes to winter is his sporadic attendance at hockey games.
FIRST SECOND COMING, Jeff's debut novel, was inspired by 9/11. Like everyone else, Jeff was transfixed by the unfolding tragedy. Unlike everyone else, Jeff had clients in the World Trade Center, his law firm had given annual seminars at Windows of the World, at the top of the building, and he'd become familiar with some of the staff. While watching the WTC collapse, the thought "earth needs a new God who's a planetary turnaround specialist," came to mind. Over the ensuing decade, this odd idea germinated in the deeper recessions of Jeff's overactive brain until this story hatched in 2015. Jeff's been writing it ever since.