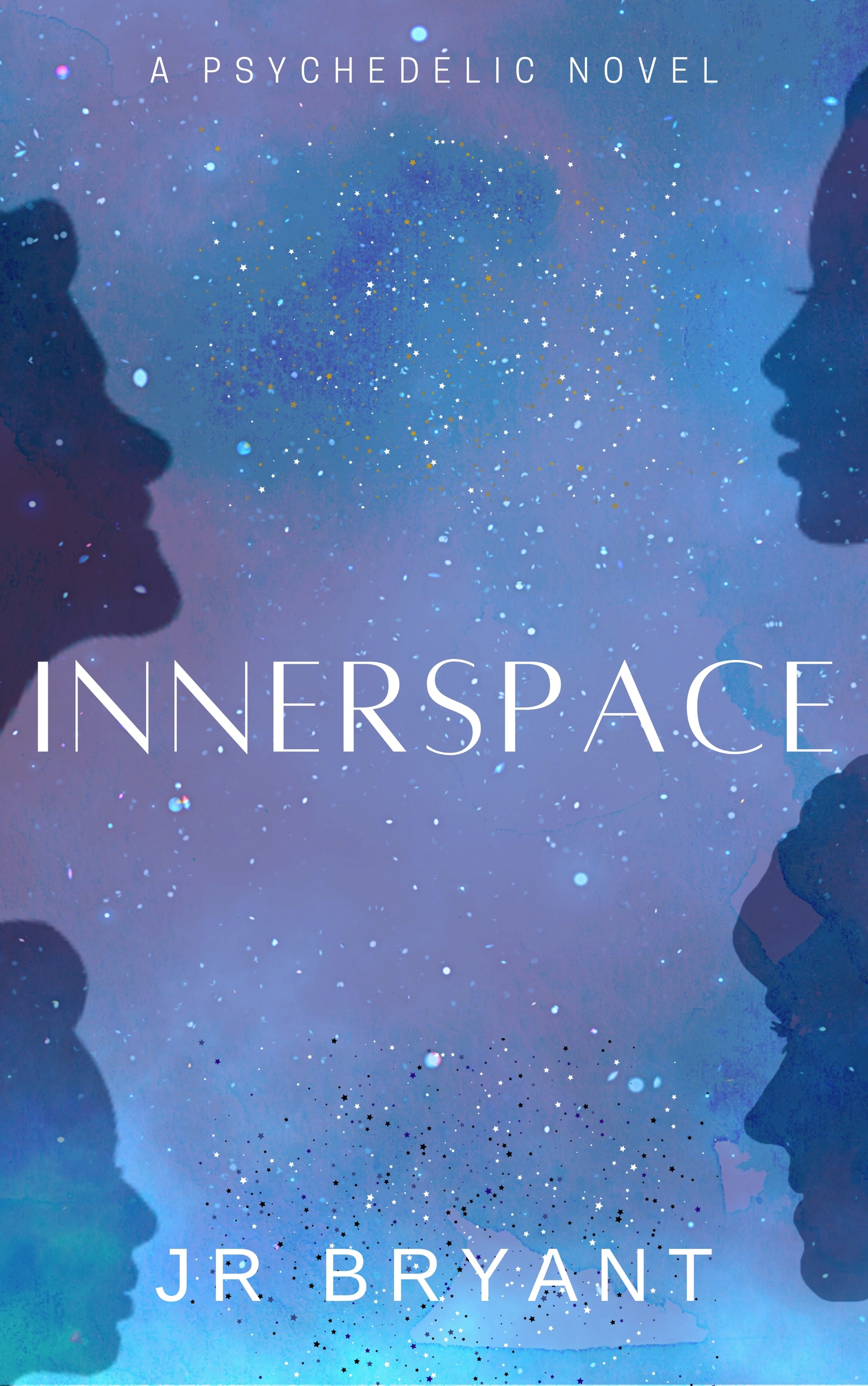 Literary, Psychedelic, New Adult, Friendship
Date Published: 08-02-2021
Four close friends, a beach, a fire, a trip to remember
"We're ready to take flight on our next big adventure, supplies packed, minds clear…The air is charged with sherbet-zing anticipation. We're in formation. Ecstatic motion. Screaming down the hill towards the beach."
Everyone has secrets. Some are darker than others. Ethel, Isaac, Moana, and Henry are about to embark on their last psychedelic adventure together before Moana leaves for Australia
Each of the four has something soul-scarring to hide, something they've vowed to take to their graves. But when the psilocybin kicks in, psychological doors spring open and all past and present lives are laid bare.
Will the experience bring them closer to each other and closer to understanding themselves, or will it devastate them?
Content warning: contains strong language, use of psilocybin mushrooms and other substances, trauma themes.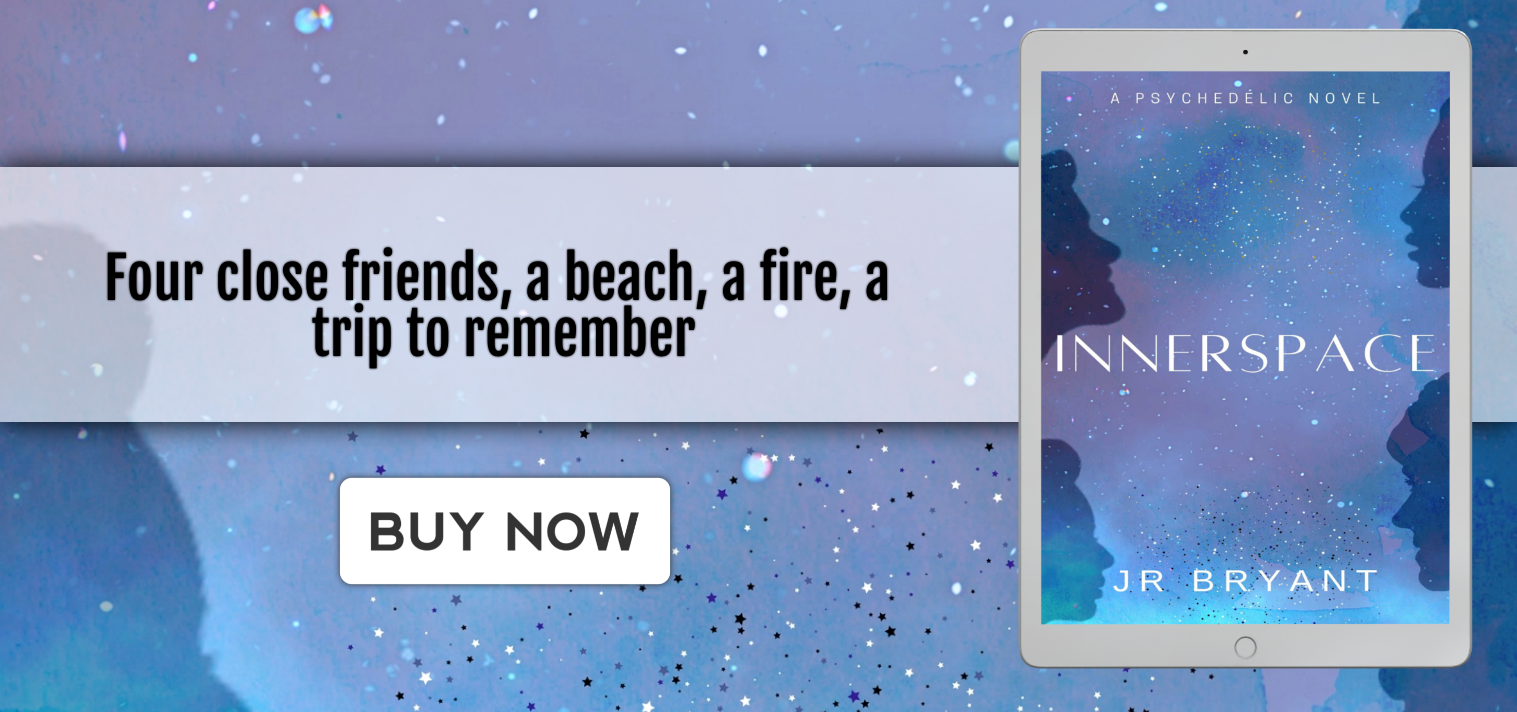 Interview with JR Bryant
For those interested in exploring the subject or theme of your book, where should they start?

The themes of Innerspace are around psychedelics, friendship, trauma and personal transformation. If people are interested in the potential of psychedelics to heal trauma, there's a lot of research available. They have been found to help significantly with depression, addiction and fear of death. This can be found through searching online or on my Facebook page, Psychedelic Evolution. If you're interested in Trauma research, I recommend reading The Body Keeps the Score by Bessel van der Kolk.
How did you become involved with the subject or theme of your book?

I'm a social researcher and a novelist. I have been researching the effects of psychedelics for over ten years, reading everything I can find, interviewing people and deepening my understanding of how these substances can be used as powerful tools in personal transformation. Of course, any powerful tools can be misused and can be harmful sometimes – just like a drill or a chainsaw – you want to make sure they are being used appropriately and not in a way that hurts people. But the potential of psychedelics to make positive psychological changes is unlike anything else that I've come across.
What were your goals and intentions in this book, and how well do you feel you achieved them?

My main goal was to capture a psychedelic experience that felt genuine to the reader, not just write another ill-informed drug story. I wanted to write something that was powerful and meaningful and explored the very different experiences people with different personalities can have, and how these substances can help people heal from the trauma of their pasts. Of course that's not always easy and there has to be some risk and a compelling plot! I wanted this to be a book that people who have never experienced psychedelics could get a sense of them, vicariously, while people who have experienced them would find the writing familiar and would recognize and resonate with the story.
Anything you would like to say to your readers and fans?

Thank you for reading Innerspace. I hope you enjoy it and that it provides you with some kind of interesting reflections on your life.
What did you enjoy most about writing this book?

I loved writing the characters, and writing in a stream-of-consciousness style that really flows with the experience of psychedelics. It was a beautiful and challenging book to write. Some parts seemed to write themselves as if I was only a channel for inspiration to pass through.
Can you tell us a little bit about your next books or what you have planned for the future?

I write under different pen names for different genres. I'm currently working on a non-fiction book about how our thought patterns can change to serve us better. I don't have any other books planned under this pen name at the moment although I have thought about writing a sequel with the characters, focused more on Ayahuasca.
How long have you been writing?

Around 15 years and in this time I've written and published over 10 novels in different genres, and one non-fiction book based on my research.
Can you tell us a little bit about the characters in Innerspace?

Isaac is a skeptic. He likes to think he is more intelligent and rational than other people and he's a bit arrogant.

Moana is intuitive and spiritual. She and Isaac don't get along which is unfortunate because he's dating her best friend, Ethel.

Ethel is a total introvert and she has a dark past with a disturbing secret.

Henry is the life of the party. He's always full of wit and energy. He's the glue that holds the group of friends together.
If you could spend the day with one of the characters from Innerspace who would it be? Please tell us why you chose this particular character, where you would go and what you would do.

I would love to spend a day with Henry. He's so full of life. We'd have a lot of fun shopping at thrift stores and going to cafes, having deep and whimsical conversations about the meaning of life.
About the Author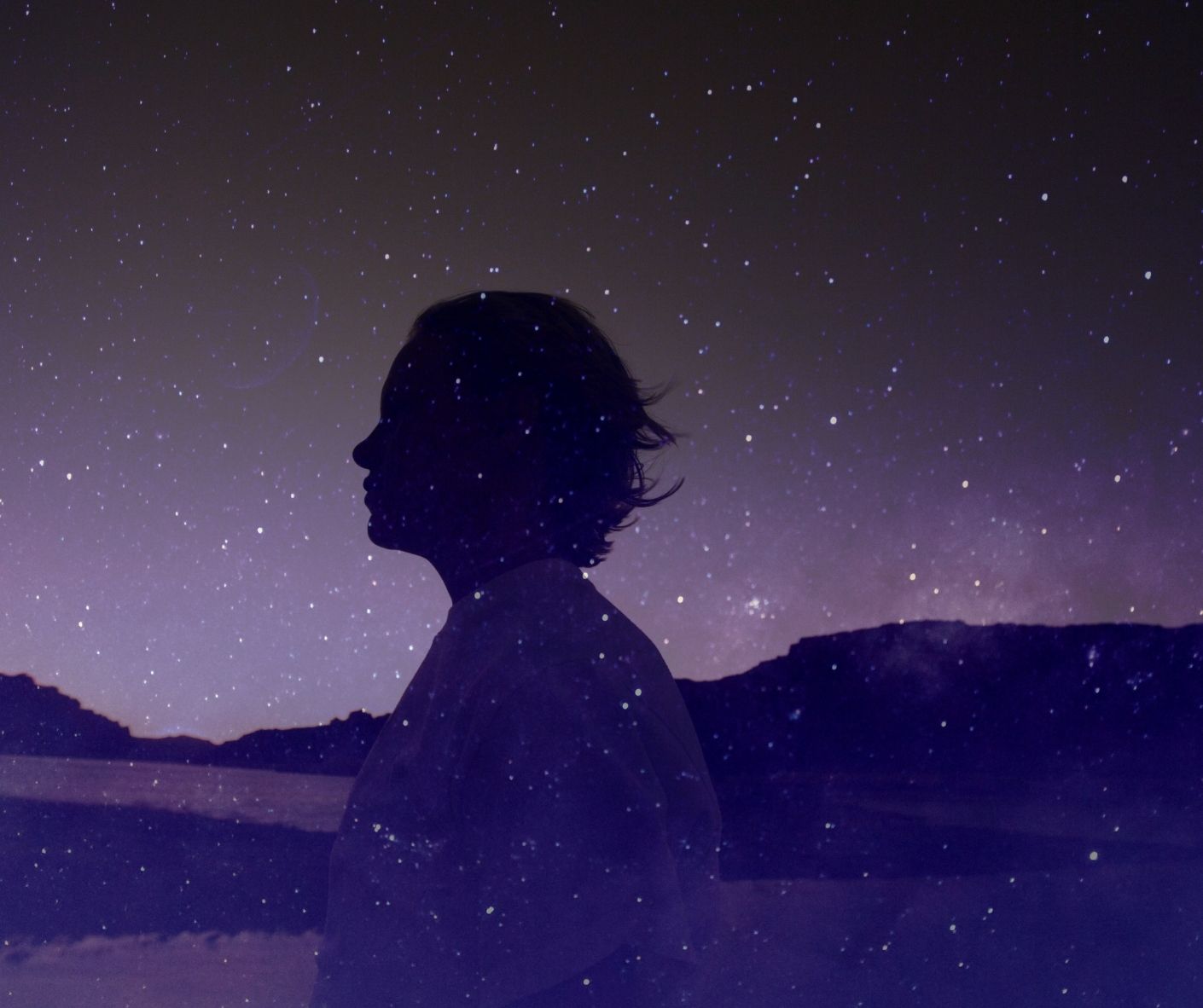 JR Bryant has spent many years researching psychedelic experiences and has written multiple novels under different pen names. They live in New Zealand
Contact Links
Purchase Links