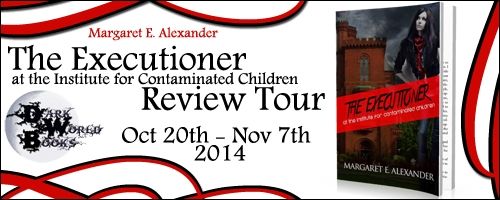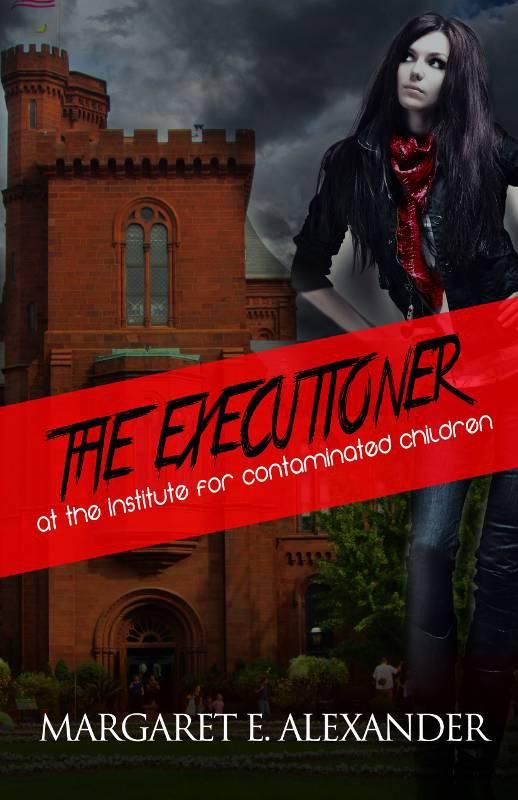 The Executioner at the Institute for Contaminated Children
by Margaret E. Alexander
Blurb-
16 The deciding age of contamination.
30 The number of coin flips it takes to prove that Donna may have subconsciously used her genetically enhanced abilities to excel in school.
24 The number of hours Donna has to board a train to the Institute for Extraordinary Children.
14 The flights of stairs she must climb to get to her room.
700 The number of pages in the rule book that will determine how she eats, sleeps, and…well…smells for the remainder of the school year.
2 The number of members in her squad. Good thing Dan's there to help get her abilities in shape and avoid Donna's worst fear-humiliation. Her abilities skyrocket. Until the day she learns exactly what Dan is capable of.
1 The number of bodies that turn up dead.
0 Her chances of getting out alive.
My Review-
I received a free copy of the book from the author for my honest opinion.
Donna lives in a time where everyone is watched and if they show any sign of have a superpower they have to take a test when they turn sixteen to see if they have special powers of any kind. If their test comes out positive then they are sent to a new school or Institute for Extraordinary children. Although these children have very special powers they are considered freaks by anyone who is not special. The institute is a place where all the children are taught by other class mates on how to use and control their powers.
At the institute they have a lot of rules to follow and they don't care if you break the rules or not but if you don't follow the rules then you don't get points and if you don't have any points then you don't eat, shower or change clothes ect.... So needless to say the children are always trying to do things to earn points and they try very hard to follow all of the rules. Oh and you have to have a certain amount of points when it is your turn to graduate or you do not graduate. You will have to stay at the institute until you have enough points to graduate.
After being at the institute Donna figures out that something is just not quite up to par. Students start turning up dead and Donna is determined to find out what is going on. They are not allowed to talk to their families plus they have no phone service, no internet or tv.
Donna doesn't expect to fall for the person that they partner her up with to teach her how to use and control her powers but she do. Oh she doesn't fall for him right away oh no she can't stand him in the beginning but he kind of grows on her after a while when she gets to know him and learns a lot of secrets about him that no one else at the institute knows. She tries not to like him because of who and what he is but she must listen to what her heart tells her.
The Executioner at the Institute for Contaminated Children is in no way what I expected it to be when I started reading it. I loved all the twist and turns and how just when you thought you had it all figured out then bam it took you in another direction and it ended up being something totally different than you ever expected. The Executioner at the Institute for Contaminated Children will take a hold of you right from the very first and will hold on tight right up until the last word. I can't wait to read more about Donna, Eva and Dan in the next book or at least I am hoping for another book. I want to more about their lives and everyone else at the institute.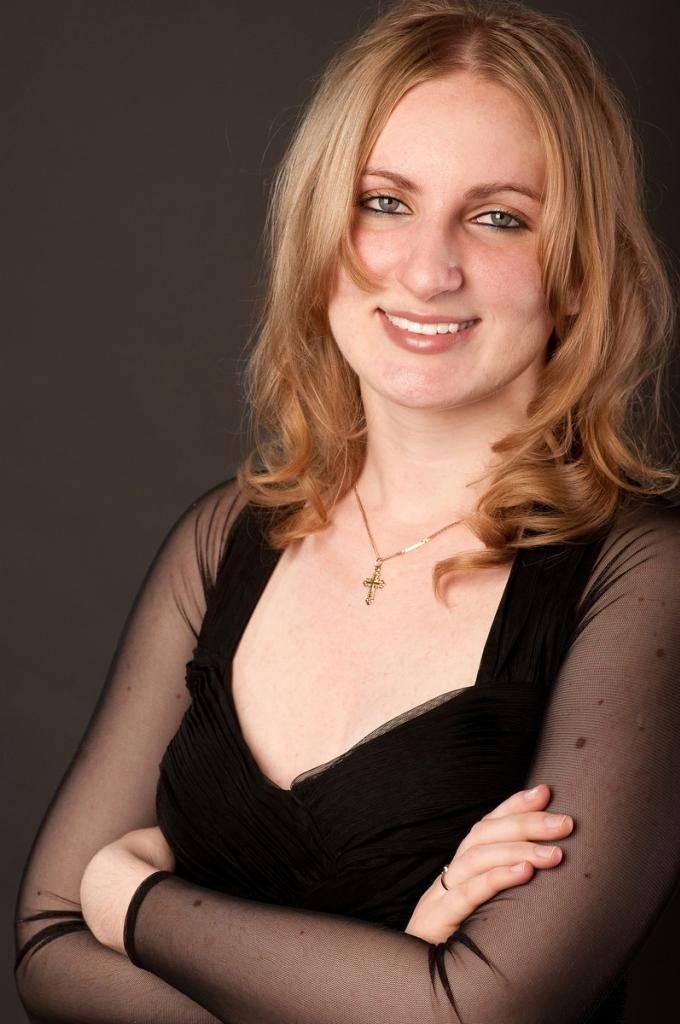 Margaret E. Alexander grew up in Miami, FL. Ten years of frizz and hurricanes chased her away to sunny San Diego, CA. While in college, studying biomedical engineering didn't stop her from pumping out novel drafts every year. She found her escape in storytelling and others like her who sometimes preferred the world of fiction to the real one. The Executioner at the Institute for Contaminated Children is her first YA novel with Crescent Moon Press. She loves blogging about thrillers with young protagonists and is putting her art minor to good use with a graphic novel project on the side. Her wandering focus is the fault of her cat.