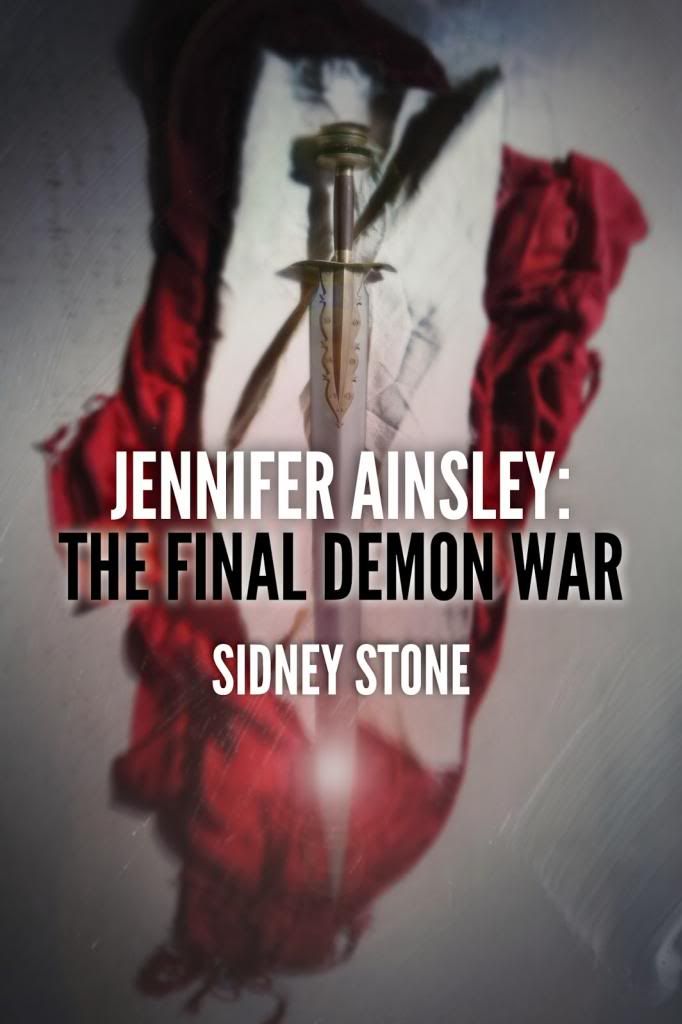 Jennifer Ainsley
The Final Demon War
Sidney Stone
Genre: Urban Fantasy
Suspense
Horror
New Adult
Date of Publication: December 2013
ISBN: 1491200960
ASIN: B00HFYK99Q
Number of pages: 308
Word Count: 102,400
Cover Artist: Pencilbox Studios
Book Description:
"Do not suppose that I have come to bring peace to the earth. I did not come to bring peace, but a sword" - Matthew 10:34
Demons are preparing to launch the Final War to destroy humanity.
Can one young woman wielding the Sword of Jesus ensure our survival and redemption?
Will she lose both her love and her soul in the process?
Author Interview:
What inspired you to write Jennifer Ainsley: The Final Demon War?

Thank you so much for featuring my book!!! Jennifer Ainsley was essentially a campfire story that just took off in my head until it demanded to be written. I grew up very poor and ended up dropping out of High School. To escape I read a lot of early Stephen King, Dean Koontz and Tolkien (See below). Eventually I got myself together, worked myself through college twice and eventually ended up with a Masters Degree in Urban and Regional Planning. The humble upbringings, the strength to persevere and those early writers all influence my writing to some degree. I hope I was able to combine the darkness with the light, while adding in deep characters that will enable readers to become fully invested in my stories. The book was also influenced by Clive Barker's The Damnation Game especially the parts of a wealthy and powerful man coming to terms with the selling of the soul that made him so powerful.

When or at what age did you know you wanted to be a writer?

When I was child I loved to write, at the earliest age too. I wrote for school newspapers and was kicked off one in JHS when I included this joke in a column: "Love does not make the world go around. It makes it go up and down" ;) I Still think that is funny ;) But then life intrudes…I grew up poor and had to work myself through school. I wrote four screenplays but they never amounted to anything. Yet I kept writing down notes for stories. You may keep the writing "disease" hidden, but eventually it just has to burst out like the monster in the Alien movies.

What is the earliest age you remember reading your first book?

My mom used to take me to the library to pick out books. I usually chose sports books especially about the Dodgers and Lakers. I read about all of those great Brooklyn Dodgers players like Jackie Robinson and I remember reading a moving book about the history of the Harlem Globetrotters. The first book I ever read were the See Spot Run books, whatever they were really called :

What genre of books do you enjoy reading?

I love all types from horror to fantasy to Science Fiction to Non-Fiction to Satire. Tom Robbins was an early influence, so was Joseph Heller and Kurt Vonnegut. I cannot write knowing and perceptive satire like they can though. With non-fiction, I loved the Henrietta Lacks story that Rebecca Sklott did and I am awed by Laura Hildebrand's best sellers.

What is your favorite book?

You know I think we all have a favorite author. Who is your favorite author and why?

I will answer both 5 and 6 together : I love early Stephen King and early Dean Koontz. I devoured Watchers in a weekend I enjoyed that Koontz book so much. I guess I would have to say that the Tolkien Lord of the Rings trilogy would be the work I would take to a desert island and consider my favorite book by my favorite author. When you compare the depth of the world he created to the world that Rowling created, I really do not think there is a comparison (And that is not to knock the impressive success of Harry Potter. I just find the Tolkien world deeper, richer, more adult.)

If you could travel back in time here on earth to any place or time. Where would you go and why?

I'd go back to the Birth of Christ. I'd want to know the real story. What really happen. Of course I'd also want to live at least 33 years during that time period ;)

When writing a book do you find that writing comes easy for you or is it a difficult task?

The writing is easy. Especially since I outline everything and visualize my stories completely before writing. The hard part, working full time and with family, social, health obligations; is finding the time to write.

Do you have any little fuzzy friends? Like a dog or a cat? Or any pets?

I love both cats and dogs (or is it Dogs and Cats? Living together! Mass hysteria!) but with my travel schedule, I cannot have one at present time. However, I do have 8 fish…8 fish that recently had 4 babies and did not eat them! I must be a fish whisperer too! Now I have 12 fish and PetSmart lost a few bucks since I do not need to buy new fish now.

What is your "to die for", favorite food/foods to eat?

This is a tough one! I eat out all of the time and I'm an avid reviewer on Yelp: http://www.yelp.com/user_details?userid=NGcH1lvIvrzgzCTPca3DEQ My favorite go-to food would have to be pizza, thin crust. But I also love American BBQ...baby back ribs and tri-tip. Yet, I'm becoming a bigger fan of sushi and sake (they must be combined). Hmmmm, I'm not sure I can answer this! :

Do you have any advice for anyone that would like to be an author?

Be professional especially if you are an independent writer. Invest in your craft, invest in editing, invest in a great cover, invest in formatting and invest in your talent. Don't sell yourself and other writers short too by always reaching for the easy fix of giving your stuff away or selling it so cheaply for a few dozen book copy sales. It devalues reading and it devalues the writing.
About The Author: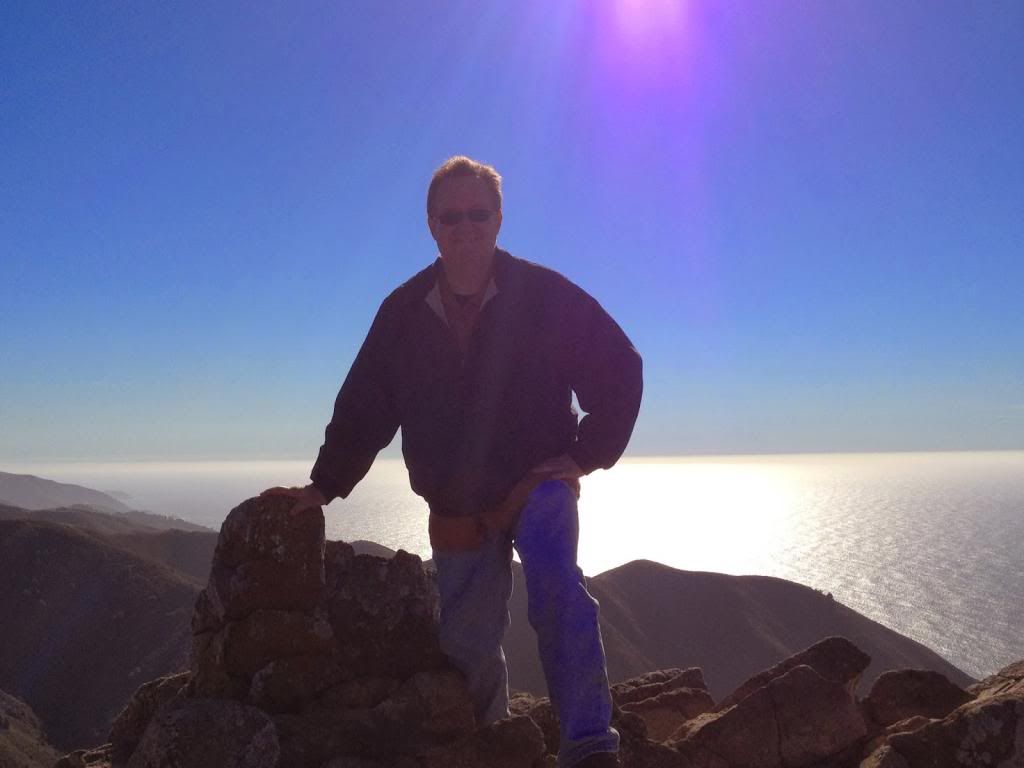 Sidney Stone is a hiker, deer whisperer and non-pretentious wine connoisseur. An addicted reviewer on Yelp, he is also creator of affordable housing (although technically he is homeless part-time), thinks The Replacements are the best band of the Eighties and loves to boost his LinkedIn count with people he doesn't know.
He lives in both Northern and Southern California while constantly traveling to Orange County to visit his son, who can now beat his father at ping pong and chess rather easily (and is charmingly arrogant while doing it). A graduate of UC Irvine and Pepperdine University, Sidney wishes he chose at least one university to attend that had a college football team to root for.
The first scene Sidney thought of for Jennifer Ainsley: The Final Demon War included a rather large massacre (take that for what it is worth). However, inspired by the works of Stephen King, Dean Koontz and Clive Barker; the book's violence is offset by dark humor and deep human emotion just like in real life where Sidney's darkness is offset by creatively placed sarcasm and an overwrought romanticism. For example, while Jennifer Ainsley: The Final Demon War is a Fantasy-Horror novel, Sidney also still tears up at the end of both Field of Dreams and An Officer and a Gentleman.