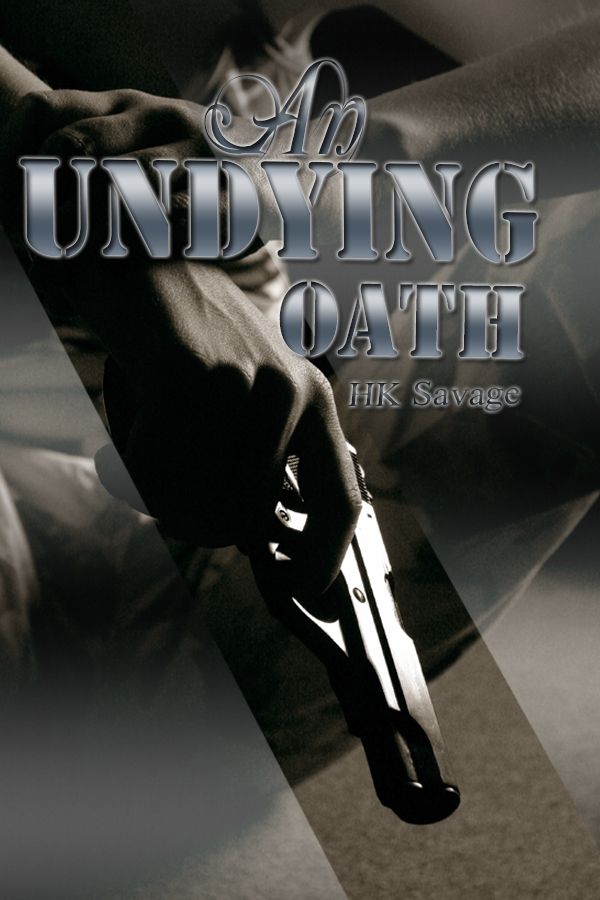 Title- An Undying Oath
By- H.K. Savage
Published By- Staccato Publishing
Blurb:
Sergeant Justin Shaw returned from the war with what is left of his unit, though instead of being hailed as heroes, they are being sought as test subjects. Their last mission behind enemy lines to obtain a WMD ended with them exposed and on the run. Their goal is not only to destroy the weapon, but also the program being run by their own government. Justin and his men have sacrificed everything for their mission. Will it be enough? Samantha James, a girl whose father disappeared almost twenty years ago unwittingly holds the key. When her father returns bodies start to fall. Sam doesn't know who to trust. Both Justin and her father have their own agendas and either one of them could end up with her dead.
Excerpt:
Carefully, she pushed open the door and entered her apartment. The growling ball of fur in her grasp was having no part of it. Clawing at her with his sharp back claws, Bill took a few chunks out of her forearms as he finally leapt free of her, racing down the hall and out of sight. Sam didn't give chase or even turn her head to see where he went. He wouldn't go far, he never did on the rare occasion he got out. In a few minutes he would be beating at the door with his soft, declawed front paws. Her focus was on what had incited such panic in her even keel pet. Why was Bill so scared to go inside? He liked Paul. Even more unsettling was the feeling crawling down her spine. Something was very wrong. She could feel it.
There was no sound or movement coming from inside. When Paul was over he always had the television turned on a game whether it was football, basketball, soccer, whatever. He always had to have background noise. Unlike Sam, he liked noise.
"Paul?" Sam realized she was crouching. Telling herself she was being ridiculous, she forced herself to stand up, pushing the door open and peering inside. There was no answer. Maybe he was tired and had nodded off she told herself. It did nothing for the now painful gooseflesh covering her body. "Paul?" she called his name again, whispering it this time. He wasn't in the living room or kitchen. She pushed a cabinet door closed with the back of one hand as she walked past. He had to have been here, she never left drawers or cabinets open. Glancing around, she noticed a piece of mail hanging over the edge of her sorter. What had he been doing in here, snooping? With considerably more effort, she forced her feet toward the bedroom, stepping over one of Bill's toys lying in the middle of the floor.
"Paul?" His name died on her lips as she walked past the open bathroom door and froze. Without knowing what she was doing, Sam drifted inside and stopped just inside the doorway. Her hand flew to her mouth too late to stop the scream.
Character Bio's:
Justin Shaw, born to humble roots, was raised on a small family farm outside Nashville, TN. Working alongside his father in the fields after school and with his uncle in his metal shop when Justin was in high school, he often asked about his family's time in the service. It was a natural choice to enlist when he turned eighteen. A hard worker and intelligent boy, Justin impressed his superiors. And when they recommended he try for the Rangers, he did. Loyal to a fault, Justin lived for his men. They, in turn, followed him without question and had one of the highest success rates in their missions.
Evan Marcus has always pursued facts. Graduating at the top of his class from school, he ran out of money to pursue his Doctorate in Chemical Engineering. The Army offered a logical solution: four years of service and they would pay for his education. Ever a believer in logic, Marcus enlisted. In his first year, his girlfriend found out she was pregnant and they wed. Their daughter, Marianna, became the new love of his life and everything he did, he did for her. Evan looked forward to raising his family and pursuing his career in science after serving.
Samantha James, the only child of Steven and Brenda James, was abandoned by her father when she was nine years old. Never quite getting over his loss, she worked hard to please her mother. A good student, hard worker, she was a favorite of her teachers and bosses throughout her career. That same need to please did not extend into her relationships where she was unwilling to let anyone close enough to hurt her the way her father did when he left. Brenda and Sam were very close and there was nothing Sam wouldn't do for her mother.
Bill the cat. Knowing Sam needed someone to give her heart to, Brenda gave the tiny gray kitten to her daughter when she moved to her first apartment. Her confessor and companion, Bill has never been a quiet one. They often joke he is part Siamese, one of the most vocal of the cat breeds. With a steady diet of good food and love, Bill grew from tiny kitten to beast. By the time he was a year old he weighed in at nearly twenty pounds, not all of it muscle. Bill loves Sam but he is a cat and their loyalty can be fickle. A few treats and a warm lap are all it takes to entice him over to the other side.
About The Author: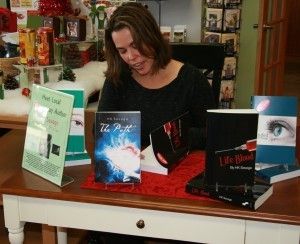 HK lives in the frozen hinterlands of the far North. The long, cold months provide ample opportunity to hunker down with her computer and create adventures far more enticing than scraping ice and getting frostbite.
Between books HK reads voraciously. Anything with a good plot and compelling characters are her broad parameters. One is as likely to catch her with a copy of Don Quixote as with the latest in Gail Carriger's steampunk series.
HK practices martial arts, rides her horse, gardens and plays with her family every chance she gets. Next winter she intends to brush up on her Spanish and escape the cold for somewhere more tropical.
Giveaway:
1 signed PB of An Undying Oath
1 $5 Amazon GC
1 Ecopy of An Undying Oath