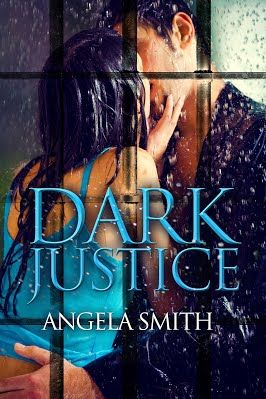 Romantic Suspense / Contemporary Romance
Date Published: September 17, 2019
She's in love with her sister's killer...
Lauren has loved Luke since first grade. They planned to marry—until he murdered her sister. The moment he was sentenced to prison, Lauren fled with her secret baby and made a new life. Now she'll do anything to keep their daughter safe. But her hard won peace shatters when Luke is exonerated, and it sets her on a path of mixed emotions to discover the truth. Letting a killer into their tightly knit family is out of the question. Or is it?
She almost destroys her life by threatening his…
Prison stole his future with Lauren and twelve years of Luke's life, so the last thing he needs from her is a knife in the back or a gun in his face. Lauren believes he killed her sister, and he has no plans to pick up where they left off. Luke can't afford to trust her, but he wants nothing more than to convince her he's worth fighting for.
Their daughter is in danger…
Luke is heartbroken when he learns they had a child together. Now his daughter is in danger. Lauren trusted the wrong person for far too long, but he hopes she'll now trust him. Luke will risk everything to keep them safe. And Lauren will risk everything if she lets him into her heart.
Interview with Angela Smith
As a writer, what would you choose as your mascot/avatar/spirit animal?
Moose
How many hours a day do you put into your writing?
I try to write at least an hour a day, but not always on the weekends. My mornings are the best, although I do take time off. Since I do work full time, writing breaks are very important for me, and I'm currently in one of those breaks where I might only get 15 minutes in with making notes, etc.
Do you read your book reviews? If yes, do they affect what you write in the future?
Yes, I do. They don't affect what I write in the future, but sometimes they do affect my mood for a bit. One day, I hope to have so many I won't be able to keep up.
Do you leave hidden messages in your books that only a few people will find?
No
Can you tell us a little bit about the characters in Dark Justice?
12 years ago, Luke was sentenced to live in prison for killing Lauren's sister. Now she works for the DA's office that put him there. Now he's exonerated, and she wants him dead, until she discovers the truth. But her secret could break him.
Can you tell us a little bit about your next books or what you have planned for the future?
I am in the planning stages of the standalone sequel, featuring Luke's sister. I'm also contracted and currently under edits with a sweet Christmas story, coming soon.
Do you allow yourself a certain number of hours to write or do you write as long as the words come?
As long as the words come.
Do you have a certain number of words or pages you write per day?
Sometimes yes, and sometimes no. Sometimes I do challenge myself or participate in challenges, like NaNoWriMo.
What inspires you to write?
The absolute love and thrill of putting words on a page and constructing a story.
Would you rather
Read fiction or non-fiction?
Both. I gravitate towards good non-fiction but can't do without my fiction.
Read series or stand-alone?
Stand-alone
Read Science fiction or horror?
Usually none of those, although I do love a good Stephen King novel and grew up reading him.
Read Stephen King or Dean Koontz ?
Stephen King.
Read the book or watch the movie?
Read the book
Read an ebook or paperback?
I do love a paperback, but eBooks are so convenient.
Be trapped alone for one month in a library with no computer or a room with a computer and Wi-Fi only?
Library! That would actually be awesome!
Do a cross-country book store tour or blog tour online?
I've never done a cross-country book store tour, but I'm afraid I would get tired very fast and want to be home. So I'd choose a blog tour online, although a short cross-country tour might be fun to see new places and meet people.
About the Author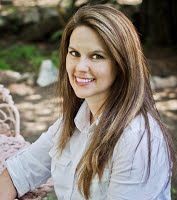 Angela Smith is a Texas native who, years ago, was dubbed most likely to write a novel during her senior year in high school. She always had her nose stuck in a book, even hiding them behind her textbooks during school study time. Her dream began at a young age when her sister started reciting 'Brer Rabbit' after their mom read it to them so often. She told her mom she'd write a story one day and never gave up on that dream even though her mom was never able to see it come to fruition. By day, she works as a certified paralegal and office manager at her local District Attorney's office and spends her free time with her husband, their pets, and their many hobbies. Although life in general keeps her very busy, her passion for writing and getting the stories out of her head tends to make her restless if she isn't following what some people call her destiny.