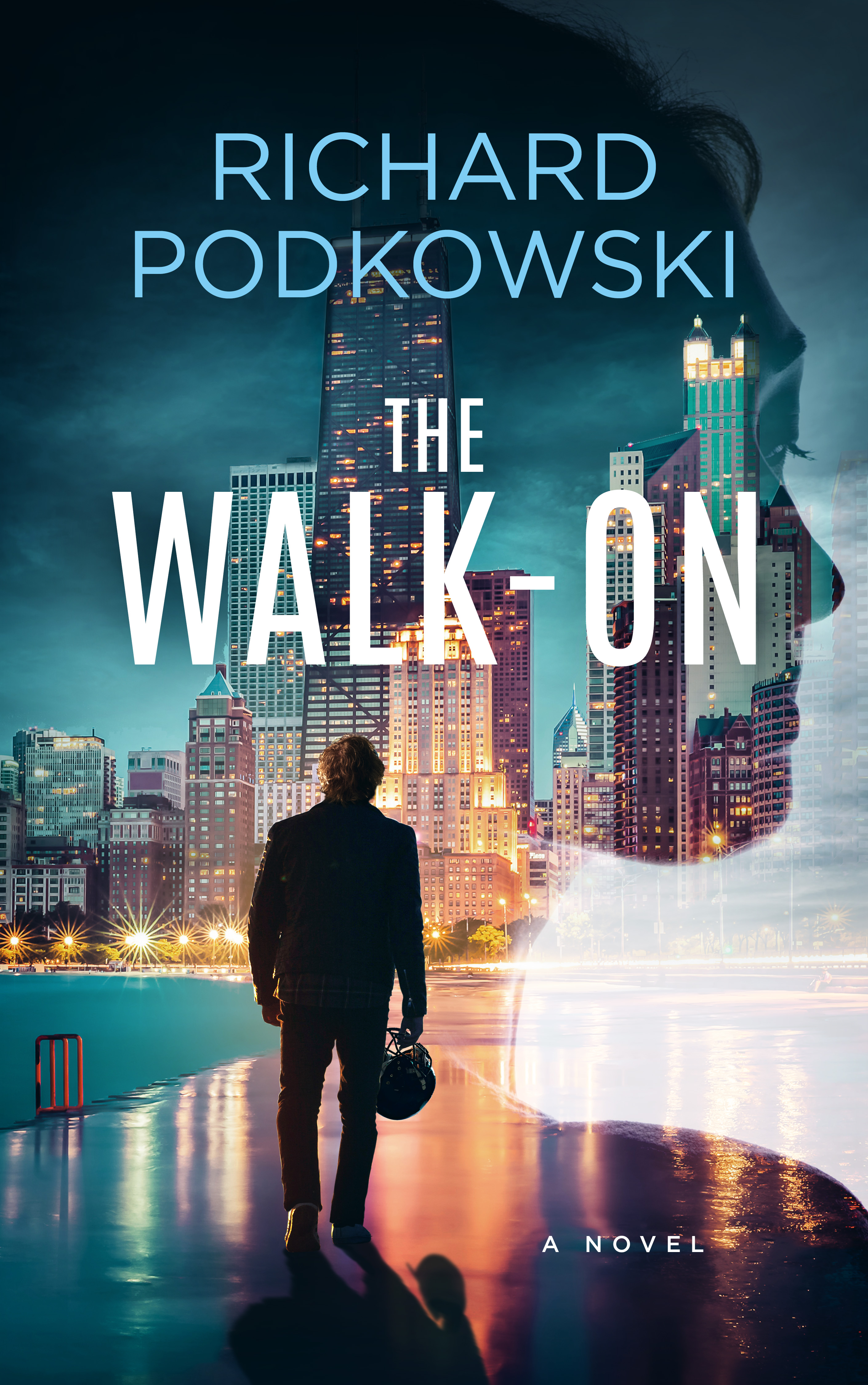 Commercial Fiction
Date Published: February 23, 2023
Publisher: Acorn Publishing
In the twilight of his NFL career as a middle linebacker for the Chicago Storm, Mike "the Steelman" Stalowski masks his physical pain and mental anguish with alcohol and painkillers. The fan favorite has a rebel image and a notorious reputation, and he plays a violent gridiron game fueled by inner rage.
While estranged from his wife and living in the fishbowl environment of professional sports, he unexpectedly meets the fresh-out-of-college Kim Richardson. She sees through Mike's star persona to who he really is—a kind guy from the Southeast Side of Chicago who has never forgotten his humble blue-collar roots. The lives of the star-crossed, seemingly mismatched couple collide during a whirlwind romance that culminates in a tragic series of events.
The Walk-On is a timeless tale of love and loss that explores the consequences of personal decisions and the rewards of faith, redemption, and hope.
Early Reviews
"An interesting read where star linebacker Mike Stalowski confronts the inevitable challenges every NFL player faces as they transition to their post-football life. His experiences may seem exaggerated, but they are still very real."
Gary Fencik, Chicago Bears, Super Bowl XX Champion
"Despite his NFL fame and bad-boy attitude and antics, I empathized with the humble guy from a blue-collar background fighting painful emotional and physical demons. . .Ultimately, The Walk-On is an incredible story of love and loss, with faith and mentorship fostering hope for the future."
Bill Rancic, Author of the New York Times bestseller, You're Hired
"Just like the protagonist's very fast sports car, The Walk-On will leave you, from the very first paragraph, just a little breathless as you navigate all the sharp turns that come fast and furious at the reader. . ."
Jean Becker, Author of the New York Times bestseller, The Man I Knew: The Amazing Story of George H. W. Bush's Post-Presidency
"The Walk-On is a fascinating story of self-sabotage and redemption. A page-turner!!!!"
Mary Pat Kelly, Bestselling author of Galway Bay, Of Irish Blood, and Irish Above All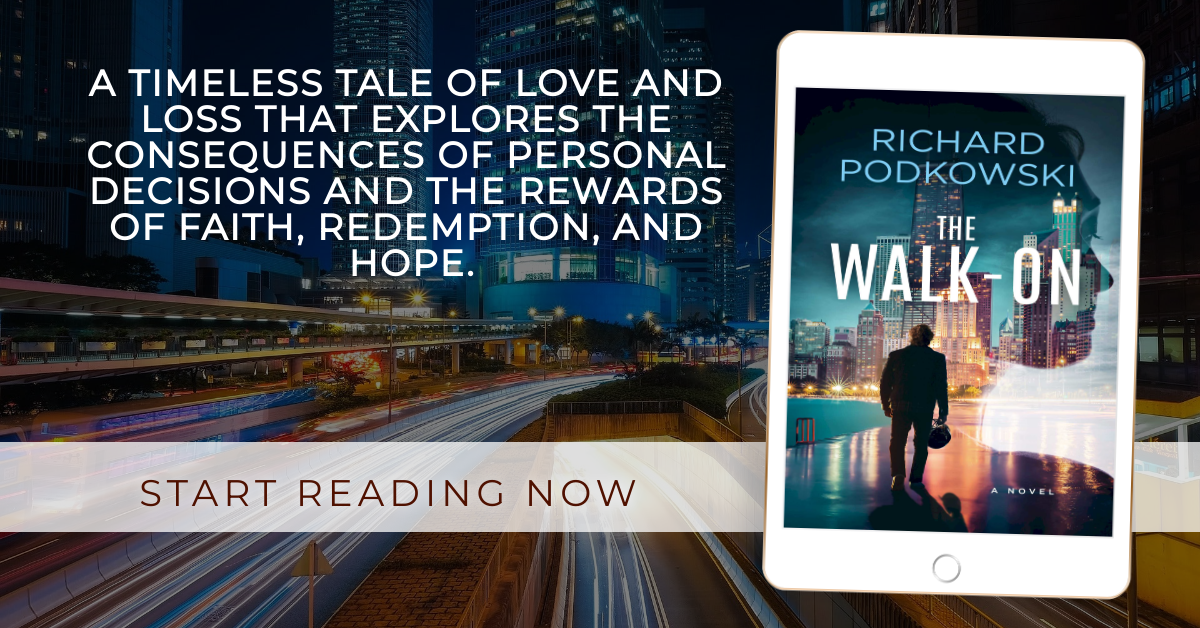 Interview with Richard Podkowski
How many books have you written and which is your favorite?
My debut novel, The Walk-On, was published on 2-23-23 and I have a completed first draft manuscript of a Hallmark-style holiday romantic comedy titled Operation Santa Bear. So technically, I've written two, but only one is published. I love Operation Santa Bear, but The Walk-On will always hold a special place in my heart.
If you're planning a sequel, can you share a tiny bit about your plans for it?
Several beta readers said they would like to know more about Mike Stalowski's future and I should consider a sequel. I've thought about it, but I don't believe a sequel is feasible as it would end up being same story, different day and details.
I think most readers, but not all, will turn the last page and walk away with a sense of hope. Each reader's experiences affect their interpretation of any novel, and I believe it is more impactful to let the reader decide what the future holds for Mike Stalowski.
Do you want each book to stand on its own, or are you trying to build a body of work with connections between each book?
While this question doesn't apply to The Walk-On, it does to my Operation Santa Bear draft which was developed as the first story in a trilogy. Each of those books should stand on their own, but they will definitely build on the evolving relationship between Matt and Shelby.
How did you come up with the title for your book?
The main character is an aging professional NFL football player with a reckless style of play and notorious reputation. He's released from his team and banned by the NFL after a series of tragic events. Surprisingly, there are people who believe he deserves a second chance at life, including the opportunity to play pro football again. Without formal ties to the team (not drafted as a rookie or a veteran player under contract) he has to tryout as a "walk-on."
How long did it take you to write this book?
Eleven years! The first draft was written on and off between 2007 and 2018. Another five years and near double-digit revisions before Acorn Publishing helped me realize my dream.
What does the title mean?
See #4
What did you learn when writing the book?
A lot! And I still have much more to learn regarding writing. But the hardest thing to realize is that the ideas in my heart and head were not necessarily what the words I first put on the page conveyed. Since this was my debut novel, I gained technical knowledge and insight about the writing process including character and plot development, foreshadowing, establishing a story arc, inserting twist and turns, sub-plots, and ultimately delivering a story close to 100,000 words.
What surprised you the most?
That the horror of querying literary agents is not an urban myth. For me, it was a painstaking process. Dozens of rejections and no replies are not good for the psyche.
Have you ever killed off a character your readers loved?
Some of my beta readers were very sad I killed off the protagonist's girlfriend. They wanted more of their relationship. Interestingly, a few readers felt she wasn't really that important and could easily have been deleted.
What do you do to get inside your characters' heads?
I draw on my own life experiences and build a 3-D model in my head. How did someone I know react in a similar situation? What do I think I would do if I was my character or how would I feel? I think living in different parts of the country and traveling abroad extensively as a U.S. Secret Service agent gives me a broader perspective on some things. Or maybe just more ideas! Ultimately, my characters are real to me and I'm very protective of them. Kind of like they become part of my family.
About the Author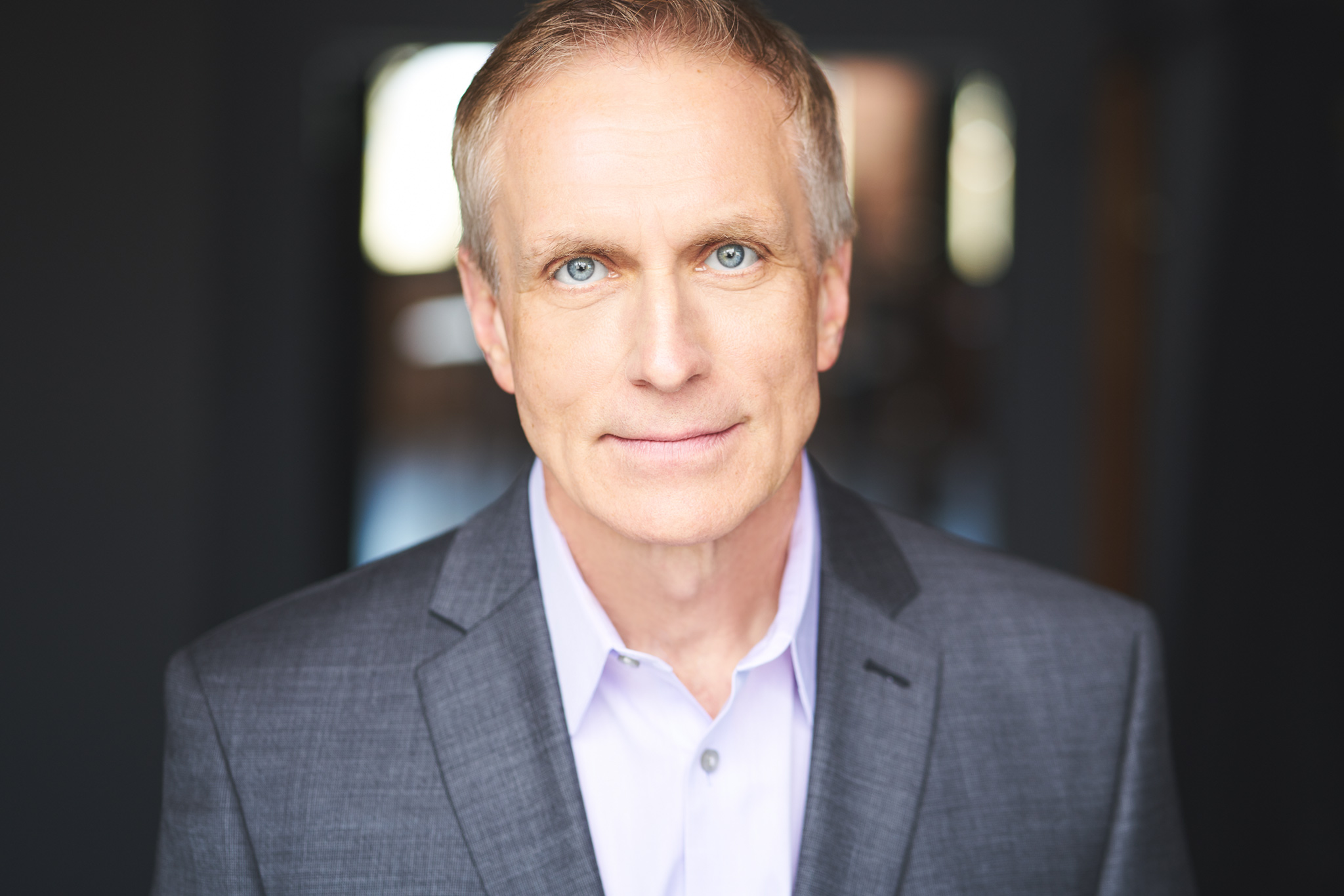 Richard Podkowski, a native of Chicago's South Side, began writing fiction while studying criminal justice at Loyola University Chicago.
As a United States Secret Service special agent, Richard protected U.S. presidents and foreign dignitaries and investigated major domestic and international financial crimes. After retiring from the Secret Service in 2003 as a supervisory special agent, he became a management member of a Fortune 100 company's global security group. For the last several years, Richard has been a private sector strategic security consultant.
Inspired by professional athletes who lived in a fishbowl under constant media scrutiny and made life-altering mistakes, Richard wrote The Walk-On. Other projects include a holiday rom-com manuscript and a crime story. In his free time, Richard enjoys riding his road bike, working out, and making Christmas ornaments. He currently resides with his family in Los Angeles.
Contact Links
Purchase Links