'The Struggle Bus: The Van. The Myth. The Legend.' is designed to take you, dear reader, on a ride with the Wood family in the van that became an Internet sensation.
This one-of-a-kind literary adventure you are about to embark on is about more than a viral van. It's about managing the wonderful chaos of a family of 11. It's about parenting. It's about marriage. It's about success. It's about failure. It's about faith. It's about fun. It's about a van becoming a metaphor for life as it is given a fun-filled beatdown for the ages. As you roll along with the Wood family, you just might feel driven to:
• connect a little more with the God who made you.
• give yourself a little more grace when you fail.
• smile and laugh a little more—both at the Wood family's expense and your own.
Hop in, buckle up, hold your nose, laugh, and join the Wood family to explore one of life's fundamental truths: the struggle is real.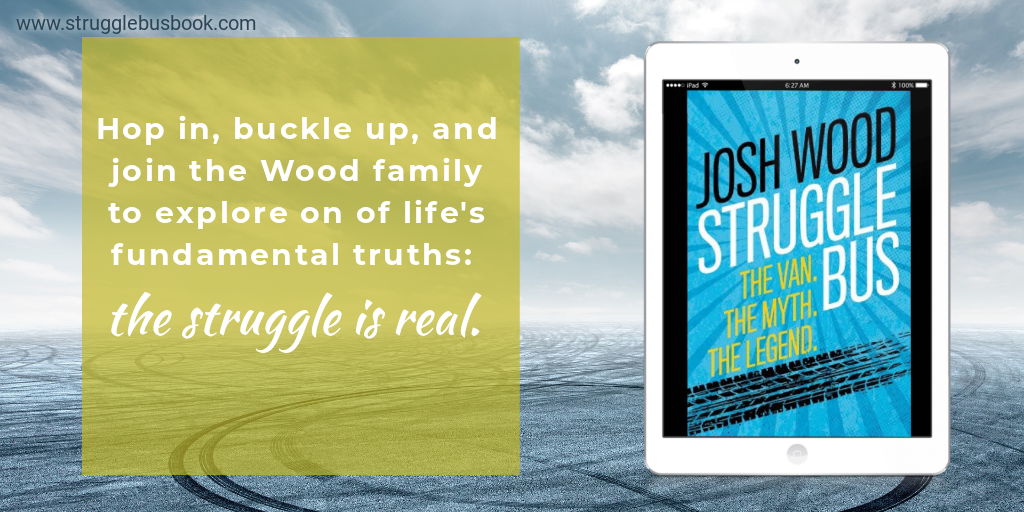 Interview with Josh Wood
What was the hardest scene from your book to write?
The ending. You would think that it would be easy to wrap up a book based on a Craigslist post. You would be wrong. I had no clue how to tie it all together.
Why did you choose to write in your particular field or genre?
I love Jesus, and I love making people laugh. Though I often fail at both of those things, Christian Humor seemed to be the best genre for me.
If you write in more than one genre, how do you balance them?
Thankfully, I don't write in more than one genre. This is a good thing; because, I don't think I would balance them well.
What did you enjoy most about writing this book?
Our family has many, many wonderful memories. It was a ton of fun to reminisce together as a family and to re-live many of my favorite stories.
What book that you have read has most influenced your life?
I know it sounds like a cop-out answer, but the Bible has most influence my life and my writing. At times, it's a history book. At other times, a song book. At other times, an epic adventure. At other times, a how-to guide. At other times still, a book of poetry. It's all the genres in one. It's the greatest story ever told. Also, it tells me that someone is fighting for me in the midst of my many epic failures…and that "someone" happens to be the most powerful being in the universe.
Tell us a little about yourself? Perhaps something not many people know?
I'm a runner and have become sort of a non-fiction audiobook fanatic. I listen to said books while I'm running. I've listened to hundreds of 'em. Also, I take notes on each one...while I'm running. I have yet to fall off the treadmill while typing or dictating my notes, but the day will no doubt come. I'll post about it on Instagram. So, follow me there (@joshwoodtx); because, you're going to want to see that. Side note: do you have a friend who you kind of hate talking to because he seems to have an anecdote, case study, or story for everything? I'm that guy, but I'm really trying not to be.
Can you tell us something about your book that is not in the summary?
The book was very nearly relegated to my computer's trash bin. I finished writing it about a year ago. Almost immediately after finishing it, life punched us in the face. One of our sons suffered a series of severe seizures beginning May 4, 2019. He was flown to a children's hospital, induced into a coma, and spent the next three months in the hospital—in and out of a coma. By the grace of God, he survived; and, we left the hospital on August 1, 2019, forever changed. His diagnosis is terminal, but, again by the grace of God, he is so far defying all odds and expectations. Needless to say, I didn't have room in my life for a funny book (or funny anything really) in 2019. It wasn't until we had been out of the hospital for a few months (and life stabilized) before I decided to revisit the idea of publishing the book. I didn't have the emotional capacity to update it with recent events, but I decided to move forward as-is. And, here we are. My hope is that the book brings a little more laughter into the world; because, if the last year of my life has taught me anything, it's that it is important to take time to smile and laugh in the midst of the seriousness of life.
About the Author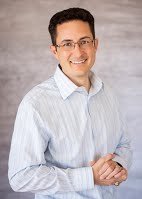 Josh Wood is a native of Amarillo, Texas. He and his wife, Careese, are graduates of Texas A&M University (Gig 'em). Josh went on to obtain his MBA from Baylor University (Sic 'em). Newly wedded Josh and Careese made a number of definitive statements regarding their future, including the following classics: "We'll never move back to Amarillo." "We'll have three or four kids. Those kids will never throw fits in Walmart." "We'll never home school our children." "Home churches are weird."
They live in Amarillo. They have nine kids. They home school. They are part of a home church. They've wiped numerous tears off the Walmart floor. Their hobbies include raising children and trying to avoid definitive statements about their future.