Date Published:
Oct 13, 2019
Claire Barclay returns to England from her last post in Seattle, buying a house in a village and settling down at forty-six. She responds to an invitation to tea and stumbles upon the murdered body of Mrs. Paulson, a prominent villager. As the first person to find the victim, she is one of the first to be investigated. She answers the persistent questions of Detective Inspector Mark Evans and is determined to give him another suspect. Mrs. Paulson had been the president of the local Mystery Books Club? Was the motive for murder located in the archives of the book club? She had lived in the village all her life, been involved in many organizations and societies and knew many secrets of the villagers. Was one secret too dangerous for her to keep? She had been wealthy and left her money to a member of the club. Could the legatee have been impatient for her inheritance? Three ladies from San Francisco join Claire's book tour and, with avid curiosity, help Claire investigate the murder. Complicated by Claire`s need to care for her newly acquired Cavalier King Charles Spaniel, they travel through Hampshire, Sussex and Oxfordshire to visit sites of mystery writers. The tourists are enthusiastic about mystery novels and also about the local murder and offer imaginative solutions. Claire listens to their advice, attempting to ferret out the story behind the murder while trying not to impede the official enquiry of the increasingly attractive Detective Inspector Mark Evans.
An independent woman, her dog and murder. Throw in a Hampshire village and you have the perfect setting for a cozy.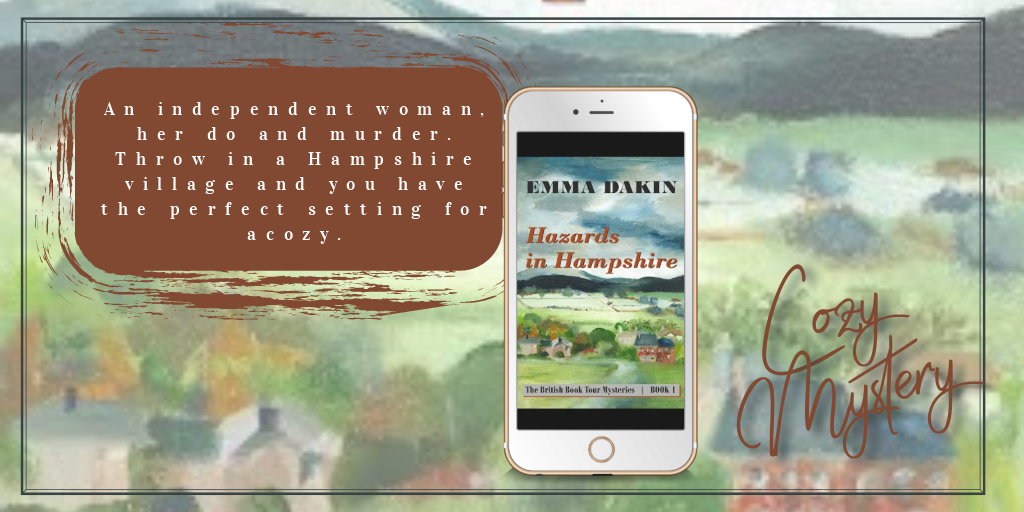 Interview with Emma Dakin
For those interested in exploring the subject or theme of your book, where should they start?
Pick the county in England and read the mysteries set in that area. Then read Hazards in Hampshire and go on the tour with Claire and her characters, enjoying the mentions of the novels set in the area.
How did you become involved with the subject or theme of your book?
I studied English literature in college before turning to science and read widely. I read the classic Golden Age Mysteries over and over and then discovered the new writers who picked up where Agatha Christie and Dorothy Sayers left off and read and re-read as many as I could afford. I travelled in England and was impressed by the variety of the language. My grandparents who were from England seemed to be remain English right down to the silver service and tea wagon
What were your goals and intentions in this book, and how well do you feel you achieved them?
My goal was to write in the cozy genre with as much wit and character development as possible, bringing with me readers who also loved to immerse themselves in a lively cozy.
Anything you would like to say to your readers and fans?
I realize there is a space between the writer and the reader where the reader invests their own ideas, beliefs and reactions. I hope this novel gives my readers enough of that "space" to create the book in their minds and to give them much pleasure.
What did you enjoy most about writing this book?
I enjoyed the way characters popped into the book without any planning on my part. Rose Jones jumped in and established herself early. She insisted on muscling into subsequent books.
Can you tell us a little bit about your next books or what you have planned for the future?
The next book, Crime in Cornwall, will be released Oct 13, 2020 by Camel Press. Claire is taking a new group of tourists to Cornwall, but before she leaves the village, her neighbor, Patrick, involves her in a murder case.
How long have you been writing?
I have been writing since I was a teen, but seriously for publication since my 40s.
Can you tell us a little bit about the characters in Hazards in Hampshire: The British Book Tour Mysteries Book I?
Claire Barclay is 46, retired from her job a teacher of English in various spots around the world. Because she inherited a legacy, she was able to buy a house in a Hampshire village and start her own mystery book tour business. She is competent but still shocked by what the murder of one of the villagers. The three women from San Francisco are both intelligent and avid mystery readers and give the investigating inspector and Claire advice on how to find the murderer.
If you could spend the day with one of the characters from Hazards in Hampshire, who would it be? Please tell us why you chose this particular character, where you would go and what you would do.
If I could spend a day with one character (besides Claire) I'd spend it with her sister Deirdre, watching her conduct a criminal prosecution in high court.
About the Author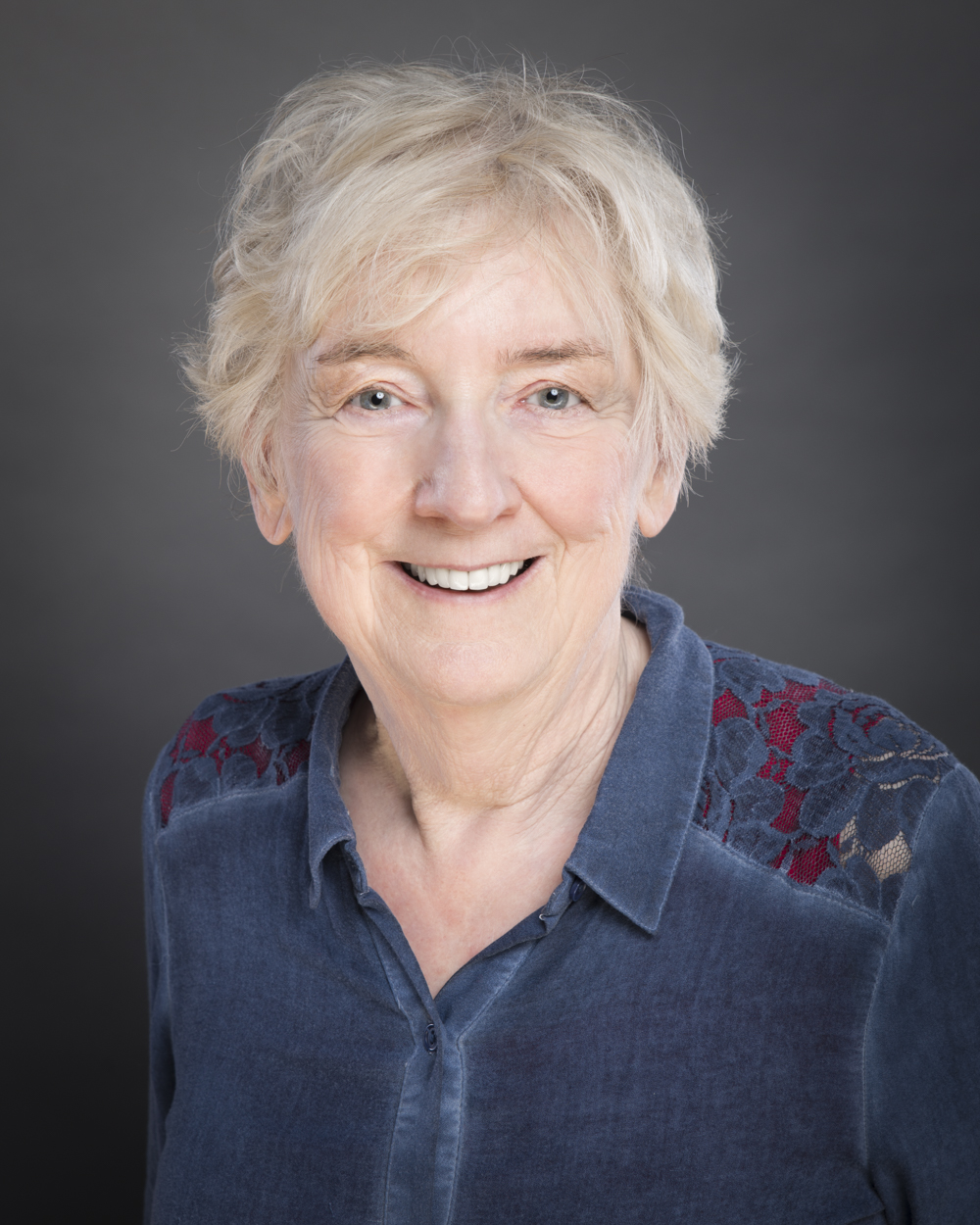 Emma Dakin has written over thirty published books, many under the name of Marion Crook. She completed her PhD in education, went on to teach at university and continued to write, because writing, as most readers know, is at least a compulsion, if not an addiction. After years of reading every cozy mystery she could find, Emma wrote Hazards in Hampshire: The British Book Tour Mysteries. One of the joys of setting a novel in Britain is the need to travel there. She enjoyed absorbing the differences in attitude in the distinct British counties and tried to interpret the Cornish accent (next book) and the unique culture of Yorkshire (third book). She lives on the Sunshine Coast, near Vancouver, Canada, but claims her British ancestors "keep popping into my head with their purely British remarks".
Goodreads: Marion Crook Author
Instagram: franklinbeeach
orders@epicenterpress.com
Local bookstores and libraries