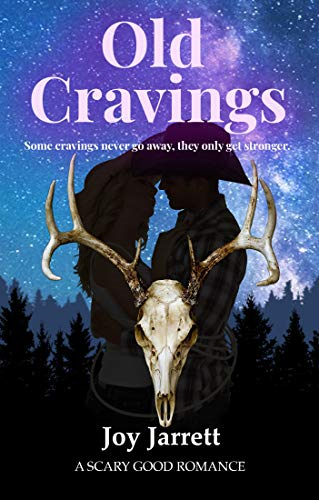 Paranormal Romance
Date Published: April 1, 2021
Publisher: Literary Wanderlust
Veterinarian Piper is pragmatic enough to know her marriage wasn't working, which is why she left Dylan a year ago and pretends it hasn't hurt like hell every day since. Then Dylan calls out of the blue and tells her to come right away for an animal emergency. Piper arrives on the ranch that used to be her home to find her horse savagely killed. She can't fathom what could have done it. One thing, however, is obvious. Piper still loves Dylan.
Dylan isn't over Piper, not by a long shot. After her horse was ripped apart by something he's pretty sure wasn't a bear, it feels so good to hold Piper in his arms again. If only they could find a way to undo the mess that drove them apart.
An epic blizzard hits, trapping Piper and Dylan on the ranch for what just might be their one chance at reuniting. But as things get a whole lot scarier, it's clear something evil has brought them together.
Hunted by the supernatural, they must fight for their lives, but can they also fight for their love?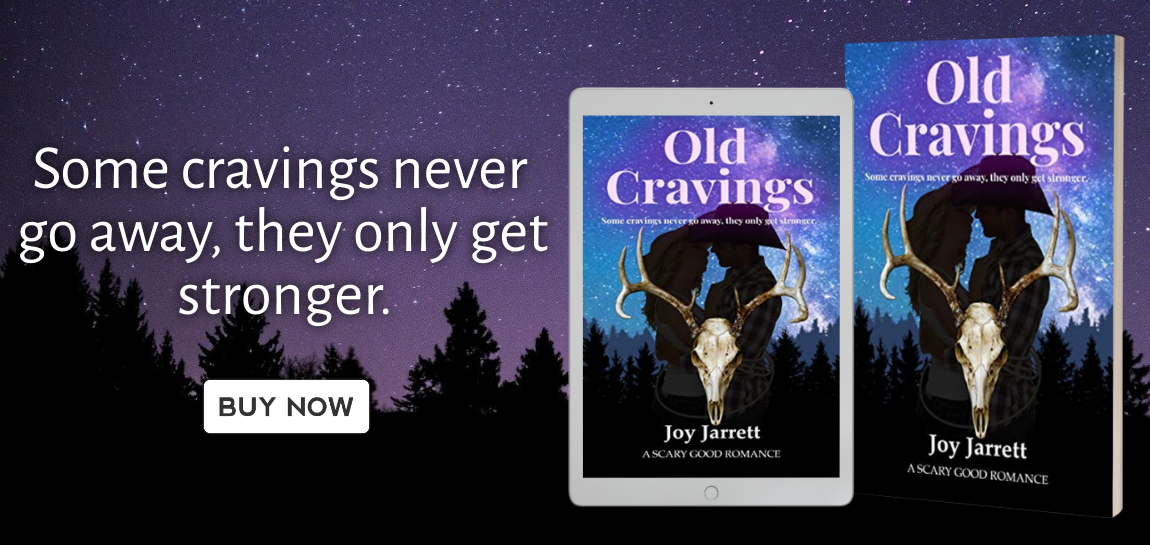 Interview with Joy Jarrett
For those interested in exploring the subject or theme of your book, where should they start?

The subject of my book is a second-chance romance set on an elk ranch in Colorado. A very creepy supernatural turn-of-events forces my characters, Piper and Dylan, to examine why their marriage fell apart and touches on the theme of forgiveness.
How did you become involved with the subject or theme of your book?

My family took a trip to an elk ranch in western Colorado and stayed in an historic cabin that was converted from an old schoolhouse. The owner of the ranch was a very no-nonsense sort of woman. She warned me the cabin was haunted by a woman her family believed to be a schoolteacher from the 1800's. She didn't want my children to be alarmed if they saw the ghost, because this ghost hadn't bothered anyone. My husband and I joke around a lot and love to tease our kids, so we were shocked to realize that this rancher wasn't joking with us. The ranch was so remote and incredibly dark at night that I couldn't help but feel freaked out after that. I lay there that night thinking about the ghost and listening to the elk bugling right outside the windows. I kept imagining how scary it would be if there was a blizzard and I was trapped in this remote place with something supernatural. That became the seed of the idea for Old Cravings, even though it isn't a ghost story. Unfortunately—or fortunately??—I never saw the ghost of the teacher during my stay.
What were your goals and intentions in this book, and how well do you feel you achieved them?

One of the cardinal sins for me personally when I'm reading a book is to find that it's boring, so I never want to write a boring book. My intention was to write a page-turner of a story to provide pure escapism and fun. I wanted to write a book that readers couldn't put down. Judging from feedback and reviews, I think I achieved that. I loved hearing from one reader that she had to go to work tired the next day because she stayed up way too late reading my book.
Anything you would like to say to your readers and fans?

I'm so appreciative of all the ARC readers and reviewers. I love hearing that I scared you and you loved my book. Finding any success in writing is a years-long process that can make it all feel pointless when you don't have readers. That moment when you hear people are reading your book and enjoying it, you feel real purpose and fulfilment in your writing. So thank you so, so much for reading! Also, I hope to deliver another fun scary good romance to you in the future.
What did you enjoy most about writing this book?

This book was a NaNoWriMo project. When I wrote it, I gave myself permission to write something outrageous at the end of every chapter to make people want to turn the page. It was so liberating and fun to write something scary like I did. I even scared myself when I went out on my deck at night while I was writing it!
Can you tell us a little bit about your next books or what you have planned for the future?

The current book I'm working on is called Branching Out. It's about a woman named Willow. She lives in Oregon and runs a raptor center to rescue and rehabilitate birds of prey. In order to fund her center, she's opened up a tree house hotel. Jake, someone Willow knew in her past, pulls a stupid prank on some guests staying in one of the tree houses and ends up breaking off a tree limb. This wakes up something terrifying within the tree. Willow has to join forces with Jake to stop it, and she's less than thrilled because Jake happens to be the son of the owner of the logging company that brought Willow's family nothing but heartache. As she and Jake work together against an evil that threatens everything Willow cares about, she's shocked to find herself wondering if that just might include Jake.
How long have you been writing?

I've been writing for as long as I can remember. At four, I have a clear memory of trying to make my own book. One of my best presents ever was a gift from my aunt of a Casio electronic typewriter with thermal paper. I wrote so many stories on that thing as a kid. Sadly, the thermal paper fades with time so they're not very legible anymore. I'm sure there was a Pulitzer prize winner in there somewhere!
Can you tell us a little bit about the characters in Old Cravings?

Piper is a small animal vet from San Diego who's ended up in a tiny mountain town in Colorado and feels out of her element there. She's a year out from a divorce that was precipitated in large part by her fears, since fear can become its own self-fulfilling prophecy. Piper is brave, though, and smart and caring. Dylan is an elk rancher. On the surface, Dylan seems like a typical truck-driving, gun-toting cowboy, but there's more to him than that. What Piper and Dylan forgot is their differences are what brought them together in the first place.
If you could spend the day with one of the characters from Old Cravings who would it be? Please tell us why you chose this particular character, where you would go and what you would do.

I love Dylan. He's a man who's pushing himself out of his comfort zone and learning new things. He's a cowboy mountain man who thinks he has a tough guy persona, but really, he's got a big heart and wants to take care of his ranch and the people on it. Naturally, Dylan also looks good in a cowboy hat. It would be really fun to go horseback riding with Dylan on his ranch in Crested Butte, hang out with his dog Waylon, and visit all the elk.
About the Author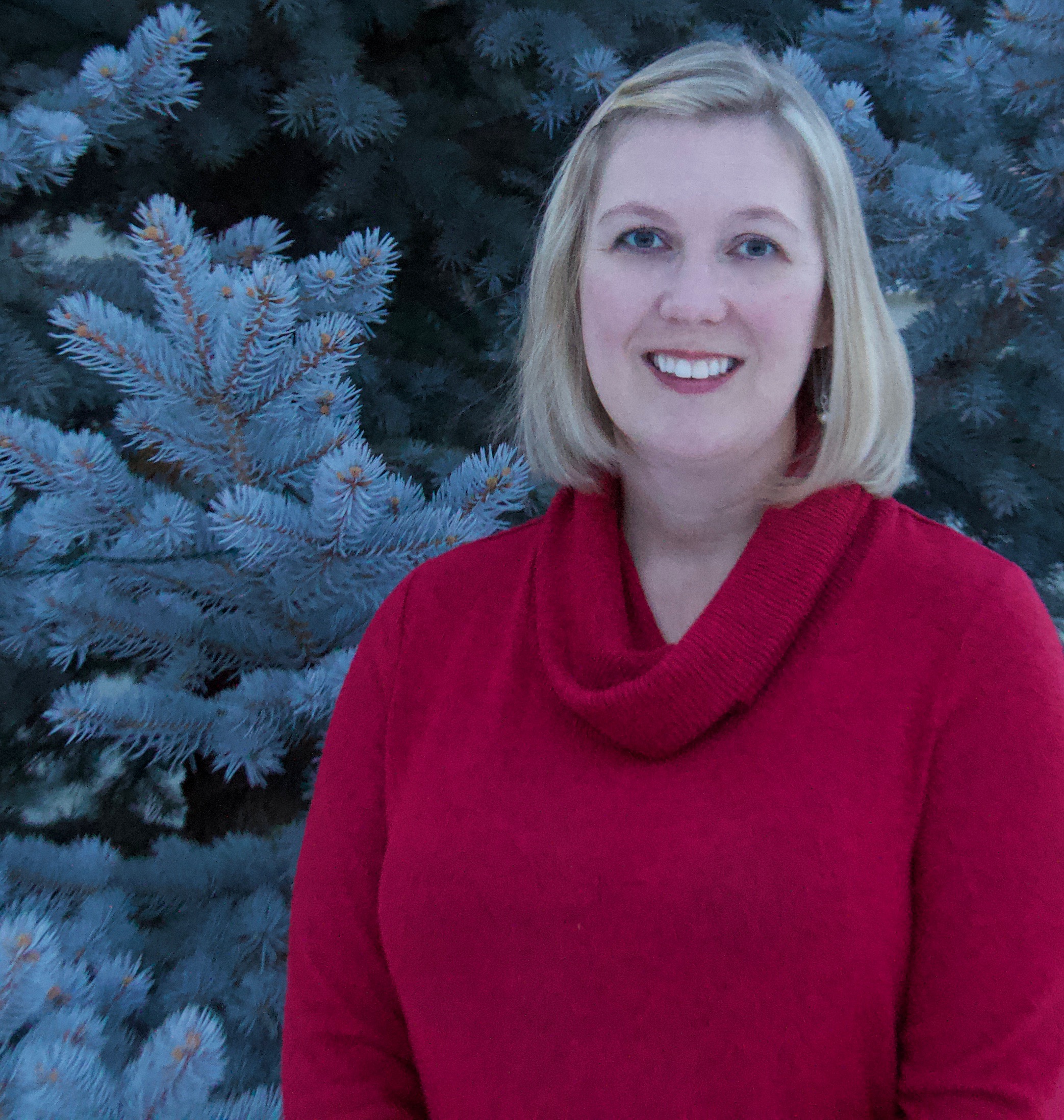 Joy enjoys imagining something creepy in every situation, starting with a fourth-grade theater production when she became convinced a monster lived under the stage. She might not let different foods touch on her plate, but she's fearless when it comes to mixing love stories and horror in her scary good romances. Joy is currently a school librarian, but has worked in a pet store, a safari park, and vet hospitals and holds a Zoology degree. Animals always feature in her writing. On a good day, her two cats and two pugs make room on the couch for Joy and her family. They live outside Denver, where Joy experiences frequent shaming that she's never gone skiing in her life. She enjoys reading, traveling, board games, and going with her English husband to explore castles in Britain, where she finds plenty of romantic, spooky inspiration.
Contact Links
Purchase Links
Amazon: