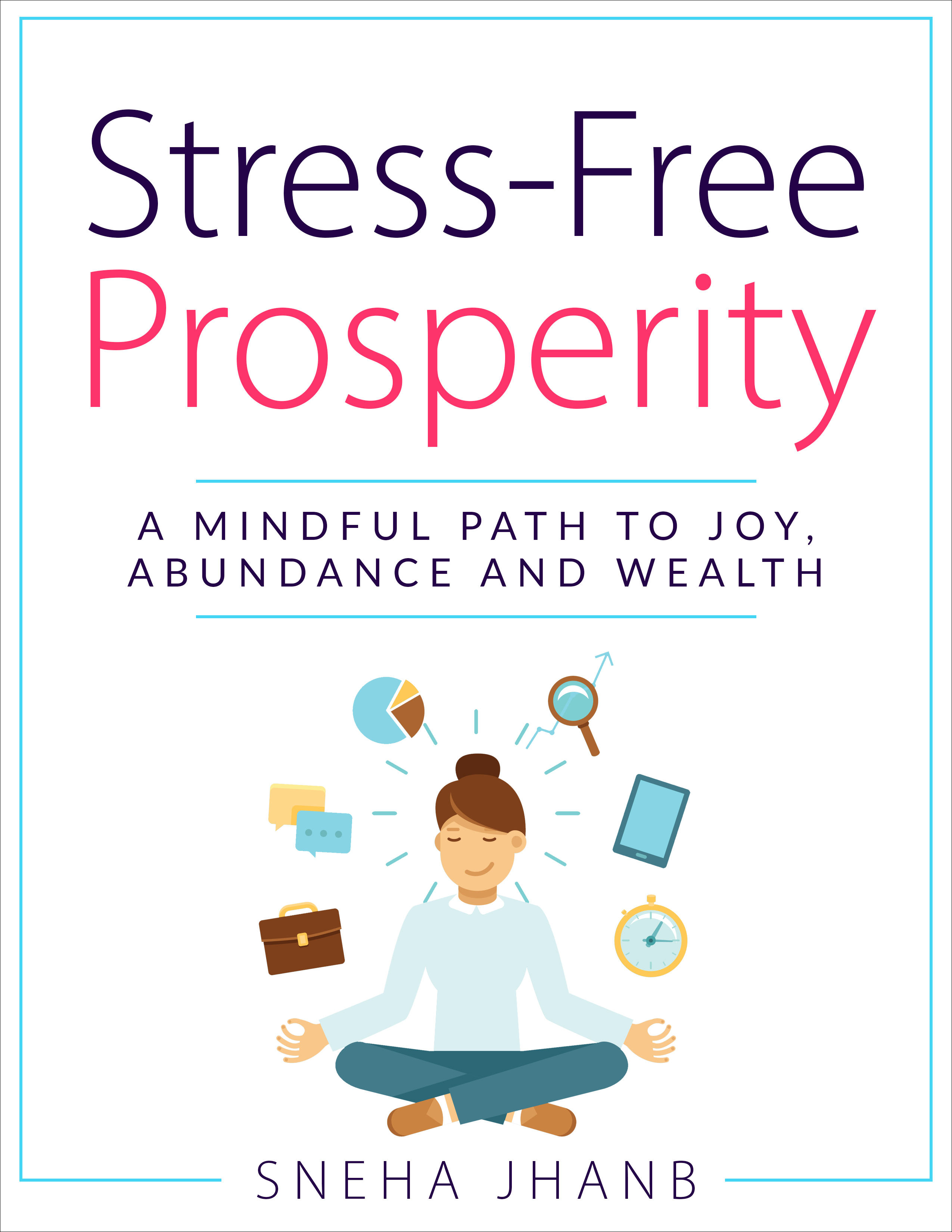 Non-Fiction/Self-Help/Mindfulness
Date Published: February 12 2021
Stress and Prosperity are two sides of the same coin. When you see one face up, you do not see the other. When you reduce stress in your life, you start increasing prosperity. Your outlook towards life changes. When the pressures in your life increase, your feeling of control goes down. Most of us play this coin flip all our lives.
In this book, Sneha teaches you how to feel more prosperous, more joyous and more happy in your life, while making sure that you unburden all that is not needed. Sneha has been through a fair share of stress through accidents, surgery, heart breaks, career setbacks, entrepreneurial setbacks and more. And on that journey of life navigating stress, she has always found a way to bring herself back on the road to prosperity.
When she started writing this book, one thing was clear. The idea of this book was not to send you down the road of positive thinking your way to prosperity or denying your feelings and forcing yourself to feel positive. The idea of this book is to give actionable strategies to help you lower your stress and increase your prosperity.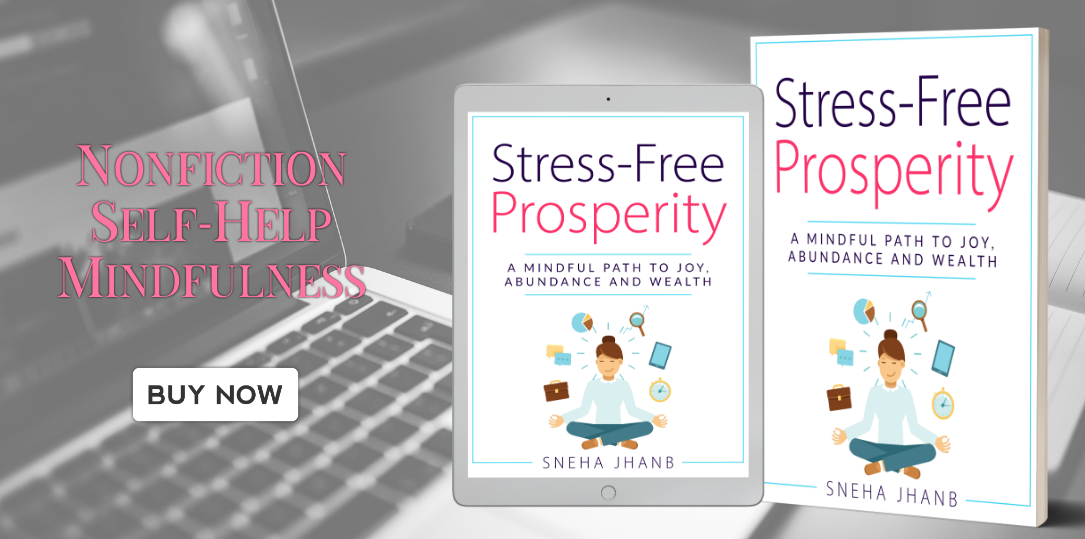 Interview with Sneha Jhanb
What was the hardest scene from your book to write?

The hardest part to write was the one with the story of my husband and I being angry with each other and throwing tantrums. It is hard to own up your own mistakes and share with a larger world.It is even harder to point a finger at someone else when 4 fingers are pointing at yourself but the story does represent how far we have come in our reactions and tantrums and our mindful communication with each other and proud of the journey.
Why did you choose to write in your particular field or genre?

I love reading non-fiction books and I believe I have a lot to share in this genre so this will be my genre for a few more books before I shift to writing in a different style. I do want to try a hand at fiction novel but I am not there yet.
If you write in more than one genre, how do you balance them?

I do not yet do this.
What did you enjoy most about writing this book?

I enjoyed the part of bringing it together as a book. I wrote different chapters and thought they would never come together, especially the two sections, to me I wondered if they would feel disconnected but they did not.
What book that you have read has most influenced your life?

It would be so hard to name just one book but the one that has recently helped me a lot has been The Mindfulness and Self-Compassion Workbook by Dr. Kristen Neff. It helped me understand self-compassion and bring it to myself as I grew in my self-work of mindfulness and awareness.
Tell us a little about yourself? Perhaps something not many people know?

I am a mom of two boys and a puppy. I love spending time outdoors. I was an Industrial Engineer and worked in that capacity for 10+ years before the natural switch to stress management and prosperity coaching happened. I love humor and a touch of laughter to everything. I believe in living with a lighter heart and soaking as much goodness as there is available to us on this earth.
Can you tell us something about your book that is not in the summary?

In my book, I introduce the concept of F.R.A.W.D.S, an acronym for all the things that cause us stress and share how to meet these F.R.A.W.D.S where they are at and then move towards prosperity. I believe that looking at prosperity with this new lens helps us integrate our experience in our 3 dimensional world and not skip directly to higher dimensions.
About the Author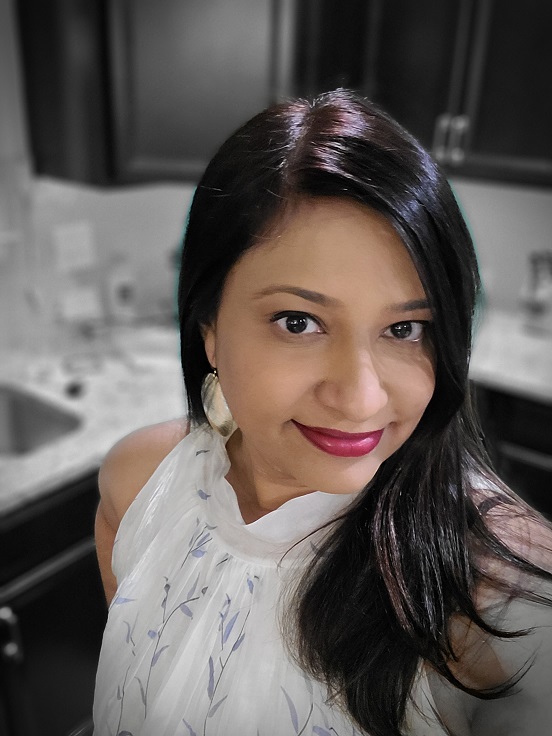 Sneha Jhanb is a Certified Mindfulness Teacher, Reiki, and Sound Bath Practitioner. She is passionate to help busy professionals connect with their emotional and financial well-being and relax deeply.
Sneha transitioned from her career as an Industrial Engineer and now identifies herself as a multi-passionate entrepreneur and wears many hats under the umbrella of StressLessWithSnehaJ.com, a website she created to help busy professionals find the balance between joy and prosperity. Throughout her life, she has been fascinated in understanding personal growth and prosperity.
Other than writing and coaching, she loves serving her clients through meditation and relaxation sessions using mindfulness, crystal bowl sound meditation and yoga nidra.
Sneha is an author of Indian origin, now settled in the United States of America where she lives with her husband, two children and a furry pet.
Sneha's written work has appeared in online publications like Raising World Children, Power of Moms, Huffington Post, Elephant Journal, Thrive Global and Deseret News.
Contact Links
Purchase Links