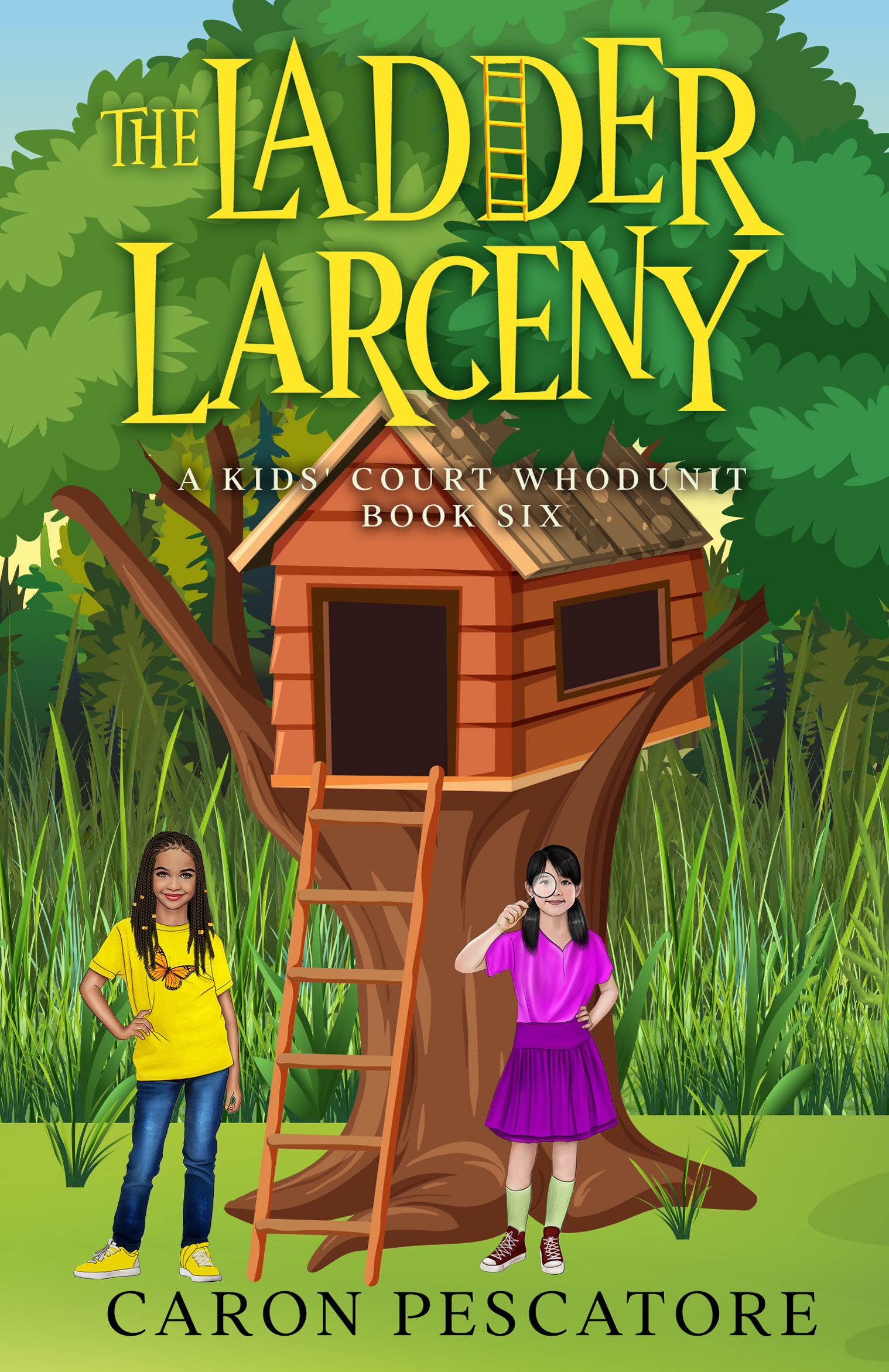 A Kids' Court Whodunit #6
Middle-Grade / Mystery
Date Published: 09-29-2023
A missing ladder. A relentless bully. Can the junior lawyer uncover the truth before chaos erupts?
Luana Porcello has discovered a new love: volunteering at the community dog pound. Still, as much as she enjoys working with animals, law remains her true passion. So, when the local bully accuses his neighbor of theft, she happily resumes her attorney role, confident of her client's innocence.
But as Luana gets to work, a formidable wall of evidence stands against her client, from physical proof linking him to the alleged crime scene to an eyewitness who insists he saw the accused commit the deed. Undeterred by the odds stacked against her, Luana is relentless in her quest to vindicate her client. Will her determination be enough to tip the scales of justice in their favor?
EXCERPT
CHAPTER
1
Bully for You!
"I'm Only going to say this once. Gimme back my ladder, or you'll be sorry." Billy Green hardened his jaw as he glowered at the small boy.
"But I don't have it!" Adam Garcia rubbed his sweaty palms on his green t-shirt.
"You're lying." Billy clenched his fists and fought against the urge to hit the boy.
Adam's eyes darted around the park, searching for an escape. But there was none. Billy and his companions had him trapped in a deserted area. "I didn't take your ladder, Billy. Honest, I didn't!"
"I didn't take your ladder, Billy. Honest," one of Billy's friends parroted mockingly.
A fourth boy laughed, and Billy twisted his lips. He would have found Evan's mocking impression of Adam hilarious at any other time, but not now. Now, Billy was angry. Someone had taken his ladder—he was sure that someone was Adam—and was determined to get it back.
The four boys were in the playground at Oakdale Park, a vast compound on the outskirts of downtown Oakdale with tennis courts, basketball courts, a swimming pool, and more.
Adam gulped and tugged at the neck of his t-shirt. He wasn't sure how he would get out of this mess. He didn't know Billy well but knew he and his friends were troublemakers. Adam's eyes continued scanning the area, desperately looking for a miracle. He noticed the grass was still damp from the night's heavy rainfall and the deep shadows surrounding them where they were in the shade of the climbing wall. What Adam didn't see was another person. That was no surprise, as when he'd arrived at the park earlier, he'd purposely chosen this area because of the isolation. Adam had wanted to be alone. That decision had been a mistake. Adam bit the inside of his cheek and peeked at his tormentor.
"I'll give you till the count of five." Billy towered over Adam. "If you don't tell me where my ladder is by the time I finish, you'll pay. One. Two. Three." He counted off each number on the fingers of his right hand.
Adam hunched over, squeezed his eyes shut, and awaited his fate. A fleeting urge to run overcame him, but he couldn't outrun Billy. Despite being overweight, Billy was fast, and running away would only make him angrier. Adam knew he'd pay once Billy caught up to him. No, it was better to stay put and accept his doom. Besides, he and Billy were neighbors, so it wasn't like Adam could hide from the boy.
Meanwhile, Luana Porcello and her best friend, Phoebe Chen, rode along one of the many bike paths that wove throughout the park grounds. The girls were on their way home after spending the morning at the Oakdale Animal Shelter orientation for new volunteers. Their friend, Carmen Diaz, a long-time volunteer at the shelter, had been showing them the ropes.
Phoebe noticed the four boys in the distance as they turned a corner, and the playground appeared. She recognized Billy and his cronies and slowed her bike. "I wonder what's going on over there?"
Luana's brow creased as she followed Phoebe's gaze with her eyes. "Hmm. I doubt it's anything good."
"That's for sure. Billy Green and those two he hangs with are bad news, and they have that poor kid outnumbered." She glanced at Luana. "Maybe we should go find out what's going on. He might need help. What do you think?" Without waiting for an answer, Phoebe changed directions and pedaled toward the playground.
"Phoebe! Wait!" Luana increased her speed, trying to catch up to her friend. Sometimes, she wished Phoebe would think before she acted.
About the Author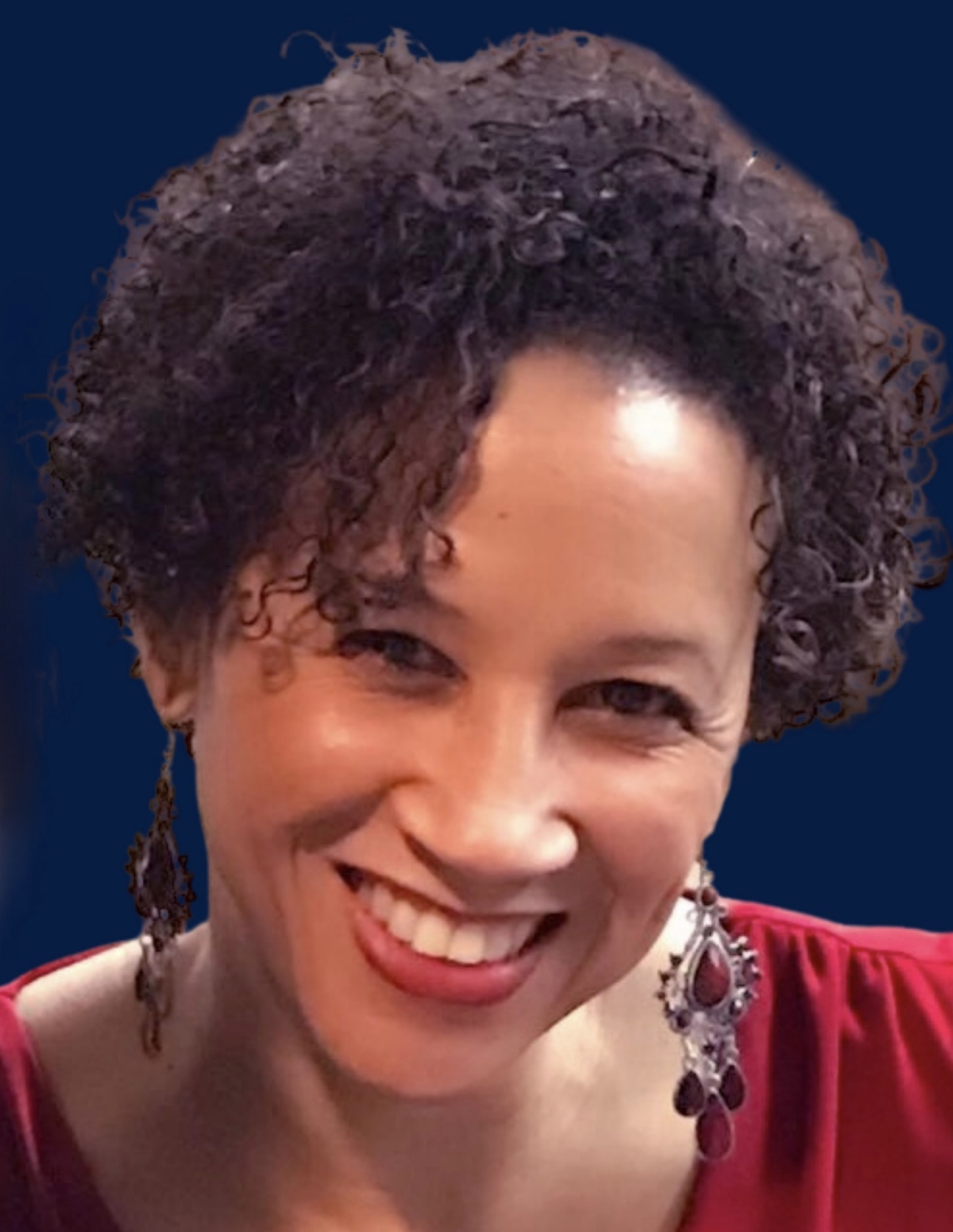 Caron Pescatore was born in the United Kingdom. She spent most of her childhood in Jamaica before migrating to the United States. After practicing as a registered nurse for many years, Caron decided to enter law school, obtaining her J.D. in 2001. She worked as an attorney for several years before leaving the profession to become a stay-at-home mom—her most challenging career to date. She recently resumed working as an attorney at Legal Aid, representing people from marginalized communities. Ms. Pescatore is passionate about justice and fairness for all, a sentiment that led, in part, to her decision to write the Kids' Court Whodunit series. Her favorite pastimes are reading, writing, and watching true-crime shows. She also recently discovered a love of painting using stencils. At present, Ms. Pescatore lives in Florida with her husband and two children.
Contact Links
Purchase Link