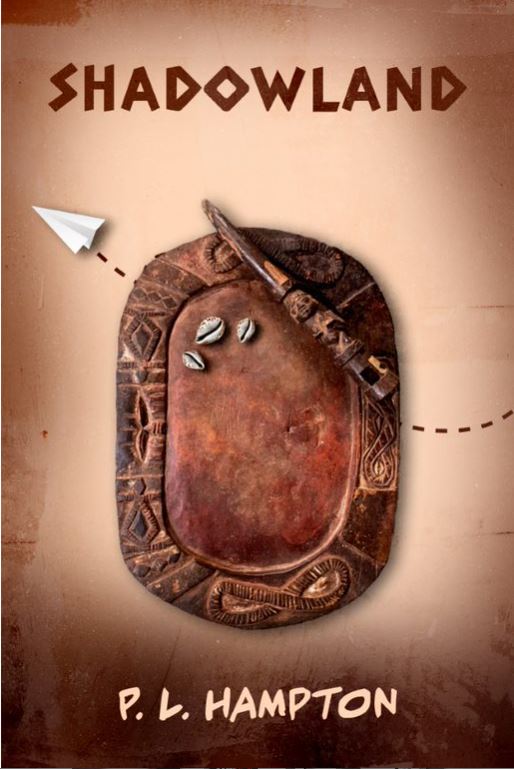 Horror
Date Published: September 5, 2023
Publisher: Running Wild/RIZE Press
Aaron thinks nothing of it when Aaron Langford's friend, Otis Thomas, gives him a divination tray as a housewarming gift. However, as weird occurrences begin to happen around him, Aaron's life is suddenly thrust into turmoil with the disappearance of his son, Asher, and daughter, Imani. As Aaron's marriage and life spiral out of control and the police zero in on him as the prime suspect in his children's disappearance, Aaron realizes he and his friends may have unleashed ancient supernatural powers that were best left alone. In a desperate attempt to bring his children back and clear his name, Aaron decides to embark on an improbable journey with the help of the divination's tray original owner, Urbi Houna, as his guide. Shadowland explores one man's attempts to overcome death and despair as well as pierce the veil between life and death.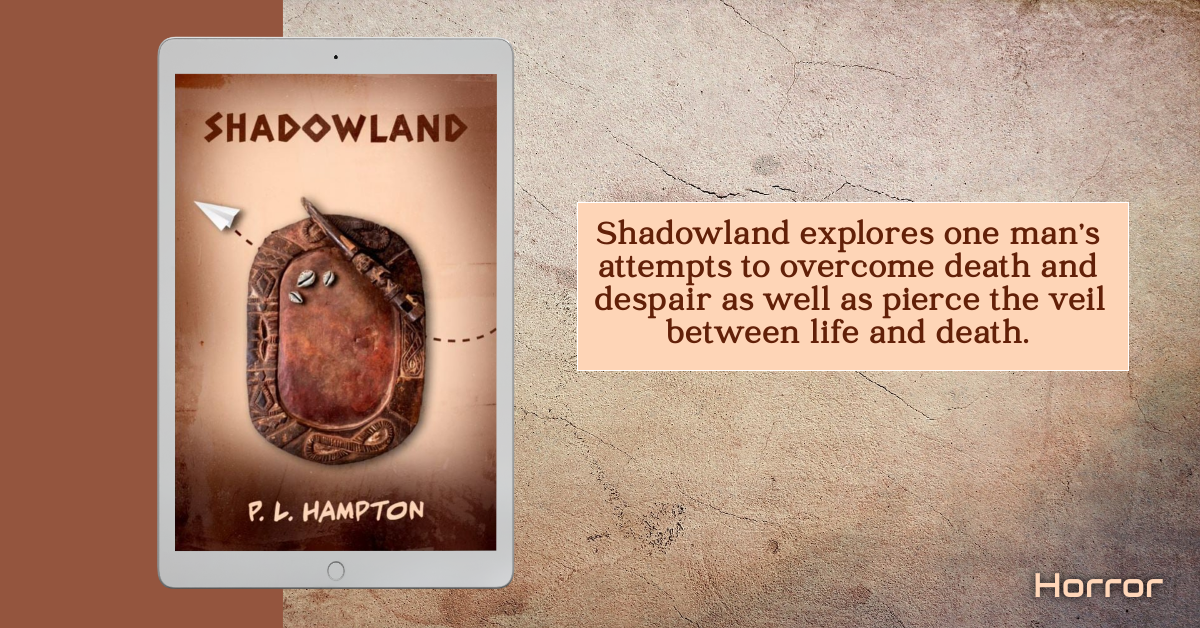 Interview with P. L. Hampton
How many books have you written and which is your favorite?

I have written two novels Picking Chrysanthemum and Shadowland. Shadowland is by far my favorite. I love Picking Chrysanthemum. However, Shadowland took me to different places. It incorporated African-American history, spirituality, and the bonds of family.
If you're planning a sequel, can you share a tiny bit about your plans for it?

In reading Shadowland everyone knows the ending is left open-ended. In the sequel, we will revisit the protagonist, Aaron Langford, sometime later in the future. The children will be adults. Aaron is a far different man than the one we leave at the end of Shadowland. In the sequel, Aaron will be forced to bring to a resolution the events that transpire in Shadowland. Again, Aaron will be forced to make a choice pertaining to his own self-being and his family in order to finally bring about safety for him and his family.
Do you want each book to stand on its own, or are you trying to build a body of work with connections between each book?

I want each novel to stand on its own. I want each story to be its own enriching adventure for the reader. Yet, there will be this interconnecting tissue between Shadowland and the sequel
How did you come up with the title for your book?

There is always this eeriness as to what lurks in the shadows. This fear of the unknown. The things we cannot see, yet we sense are there. The title also has a reference to Aaron's mental state and how it has him roaming mentally in a land of uncertainty. Putting those aspects of the novel together, I came up with the title Shadowland.
How long did it take you to write this book?

This novel took me slightly over a decade. Although, Shadowland is fiction. I wanted the story to be layered on top of facts. As a storyteller, I did take some liberties and embellished the facts. Nevertheless, I wanted those aspects of the novel to be as accurate as possible.
What did you learn when writing the book?

This novel taught me plenty about Western African culture, history, and spirituality. Often, I found myself enthralled with what I was learning. I often refer to it as pulling back the curtain to stereotypes as well as misconceptions and discovering the beauty of African culture.
What surprised you the most?

What surprised me the most was discovering the richness, history, and mythology surrounding Vodun. I found it fascinating and beautiful all at the same time.
Have you ever killed off a character your readers loved?

Not yet. However, I can say the sequel will bring about such a surprise.
What do you do to get inside your character's heads?

I usually attempt to see the world through my character's eyes. I try to envision myself as the character and imagine how such a person might react when placed in a particular situation or confronted with a difficult choice based upon their backstory. Simply imagining how the character might react based on the character's experiences.
Contact Link
Purchase Link