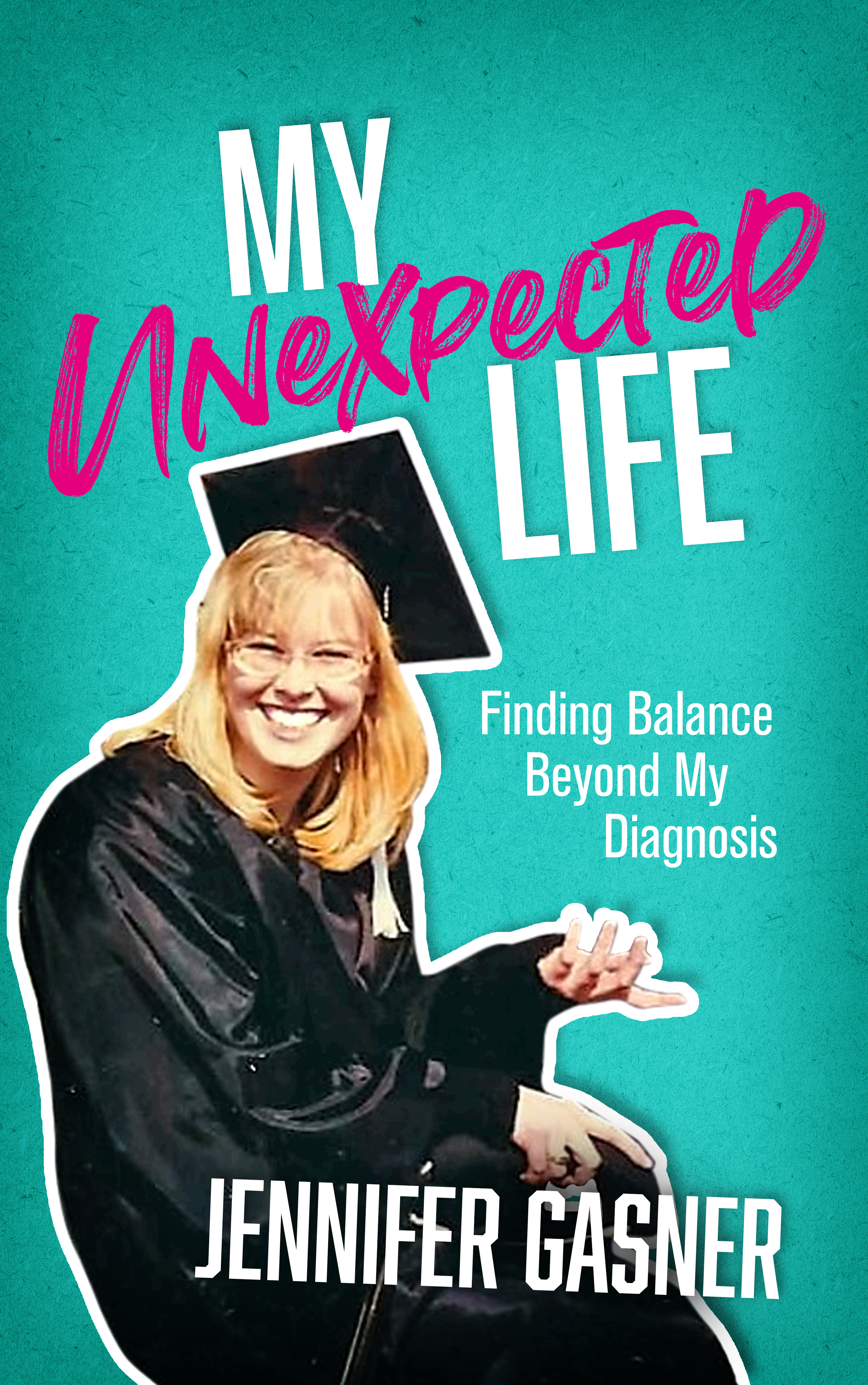 Finding Balance Beyond My Diagnosis
Memoir
Date Published: September 7, 2023
Publisher: Acorn Publishing
Jennifer Gasner is seventeen when her dreams are shattered overnight. Receiving a diagnosis of Friedreich's Ataxia, a rare genetic neuromuscular disease, means she must prepare herself for a life of loss. When she starts college, she can still walk on her own, but as her disease progresses, she spirals further into sadness, denial, and alienation. She turns to alcohol and a toxic relationship to distract her from what she refuses to accept—that her body, her self-esteem, and her hope for her future are failing.
When Jennifer develops a friendship with rock star Dave Matthews, her outlook changes. She begins to understand that using a wheelchair doesn't mean her life is over. In fact, when she discovers disability culture, she realizes it's not her body that needs to be fixed but her assumptions about being disabled.
In her captivating memoir, My Unexpected Life: Finding Balance Beyond My Diagnosis, Jennifer invites you into her world, where she must learn to view her changing body with compassion and choose gratitude over anger as she finds strength and acceptance in a whole new way of moving through life.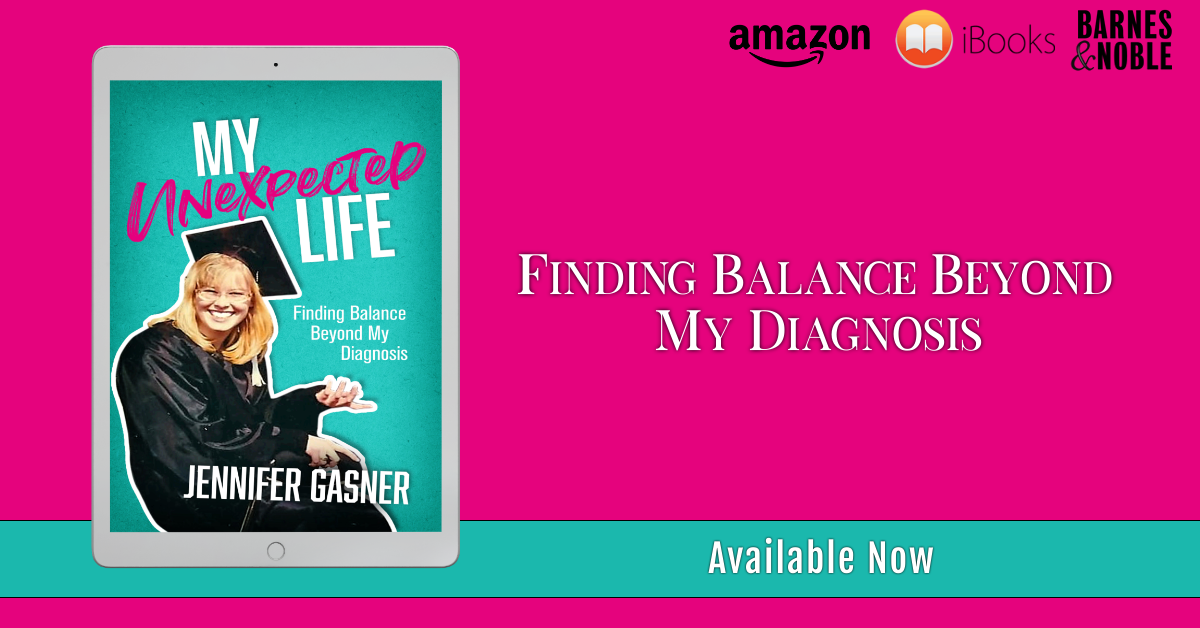 Interview with Jennifer Gasner
What is your schedule like when you're writing a book?

My schedule varies a lot, but I try to get up early and go to my favorite coffee shop for at least 2 to 8 hours. If I don't do that, I usually just stay home and write for about the same time.




Did you ever consider writing under a pseudonym?

In the beginning, I did, because I was just embarrassed by what I wrote. But as time went along, I became more comfortable and realized that because my disability is rare, people would know it would was me, so it didn't seem necessary.




Have you ever gotten reader's block?

Reader's or writer's? I've gotten writer's block when I've started writing about something I'm not emotionally ready for or have been avoiding.




Does your family support your career as a writer?

Yes, though I think some of my family will not appreciate some of my book.




How many hours a day do you write?

2-8



If you could invite any three people for dinner, whom would you invite?
Keanu Reeves, River Phoenix, and John Lennon
Would you share something about yourself that your readers don't know (yet)?

I used to love baking.




Do you try more to be original or to deliver to readers what they want?

When I first started to write oh, I tried being a little more original with my usage of words. But it seemed to confuse a lot of people, so I went back to basics.




How do you celebrate when you finish your book?

I had a margarita.




If you could be mentored by a famous author, who would it be?

Personal views and cancel culture aside, it would be JK Rowling. I really admire her imagination and ability to create worlds along with stories that are compelling.
About the Author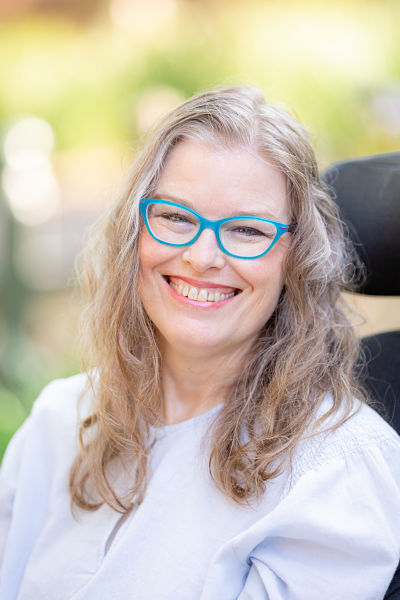 Jennifer Gasner received her BA in English from the University of Wisconsin-Platteville and her MS in recreation from Western Illinois University. Her work with Independent Living Centers enabled her to learn about various disability programs throughout the country and ignited her passion for disability culture. She relocated to San Diego, California, on her own at the age of twenty-eight.
As a mentor for What's Next, a program for youth with disabilities, and as co-chair of UC San Diego's Staff Association for staff with disabilities, Jennifer solidified her role in the San Diego disability community. In 2020, Jennifer became an ambassador for the Friedreich's Ataxia Research Alliance (FARA), raising awareness about Friedreich's Ataxia (FA). She participated in Rare Across America, meeting with legislators to discuss laws affecting more than 25 million Americans living with one or more rare diseases.
Jennifer is a member of the San Diego Memoir Writers Association, and her writing has been published in Shaking the Tree, volumes 3 and 4. In her free time, she enjoys yoga, movies, and traveling. She lives with her boyfriend Gregory and their dog. My Unexpected Life: Finding Balance Beyond My Diagnosis is her first book.
Contact Links
Purchase Links