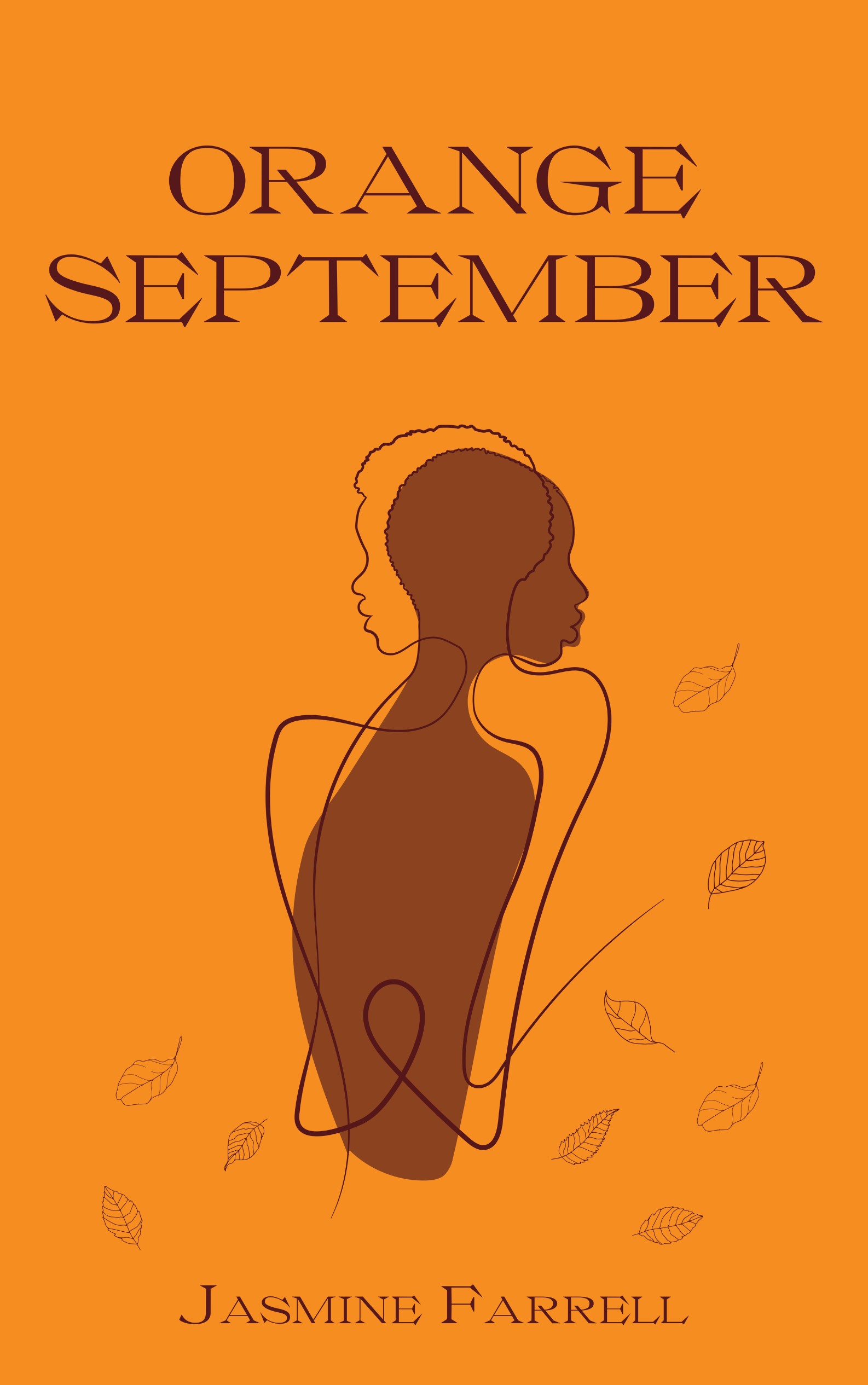 LGBTQ+ Poetry
Date Published: September 12th 2023
Publisher: Just Breathe Jasmine
Witness a love that transcends societal norms, and immerse yourself in this poetic tale of love's enduring power.
Unafraid and bare, as the autumn leaves fall over Brooklyn, a young woman discovers a love that was, is, and will be. Orange September gives us a peek into her heart as she navigates a budding union. Through lines brimming with passion, romance, and a few giggles, each word paints a vivid portrait of their love.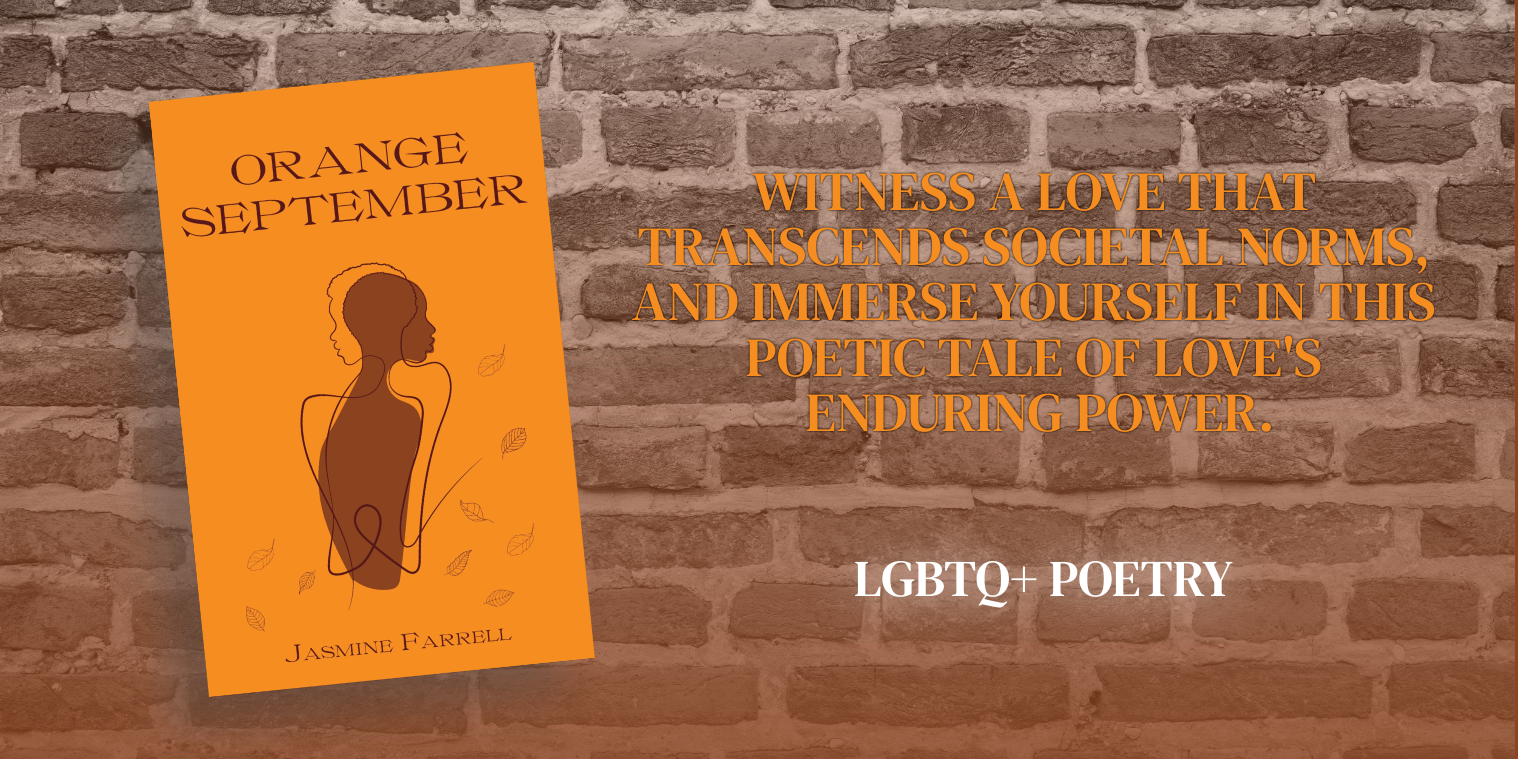 Interview with Jasmine Farrell
What is your schedule like when you're writing a book?

Writing is something I truly enjoy! With that being said, I try not to overwhelm myself and make sure to relieve as much pressure on myself as possible when it comes to writing. I write in 30-minute spurts twice a day and make sure not to overdo it. If I'm inspired, I'll write a bit more.
Did you ever consider writing under a pseudonym?

Oh, absolutely! I may actually...have a few books under a pseudonym—maybe. 😊
Have you ever gotten reader's block?

Reader's block? NEVER. I adore reading short stories daily and reading two novels a month (outside of beta reading). Writer's block? Yes.
Does your family support your career as a writer?

Yes and no. My spouse and father are my biggest supporters of my writing. I have a team of loved ones that support my creativity in general and I truly appreciate them. However, I have some family members who feel completely opposite. I have an uncle who told me it was a waste of time among other things.
How many hours a day do you write?

Hmm. I'd say1.5 hours of personal writing. Freelance writing and article writing: It varies on the subject matter, source, and organizing my notes.
If you could invite any three people for dinner, whom would you invite?

I would invite Mariahadessa Ekere Tallie, Susan Taylor, and L.M Reynolds.
Would you share something about yourself that your readers don't know (yet)?

I still enjoy jumping in a pile of autumn leaves in October. I haven't done so in years due to my locations, but hot damn, I love leave-diving! The colors, the crunch, the cool air. I love it. When I was a lil' girl, my late grandfather (on my mother's side) noticed my loves for leaves and flowers. I would slush my little feet around the pile of leaves that were in front of the house gate while he watched.
Do you try more to be original or to deliver to readers what they want?

I aim to be original. I flow better that way. I've learned that our stories are unique—but there are some deeply resonating sections that people can snag and connect with.
How do you celebrate when you finish your book?

Wine, a long jig, and a fancy dinner!
If you could be mentored by a famous author, who would it be?

Monica Walters.
About the Author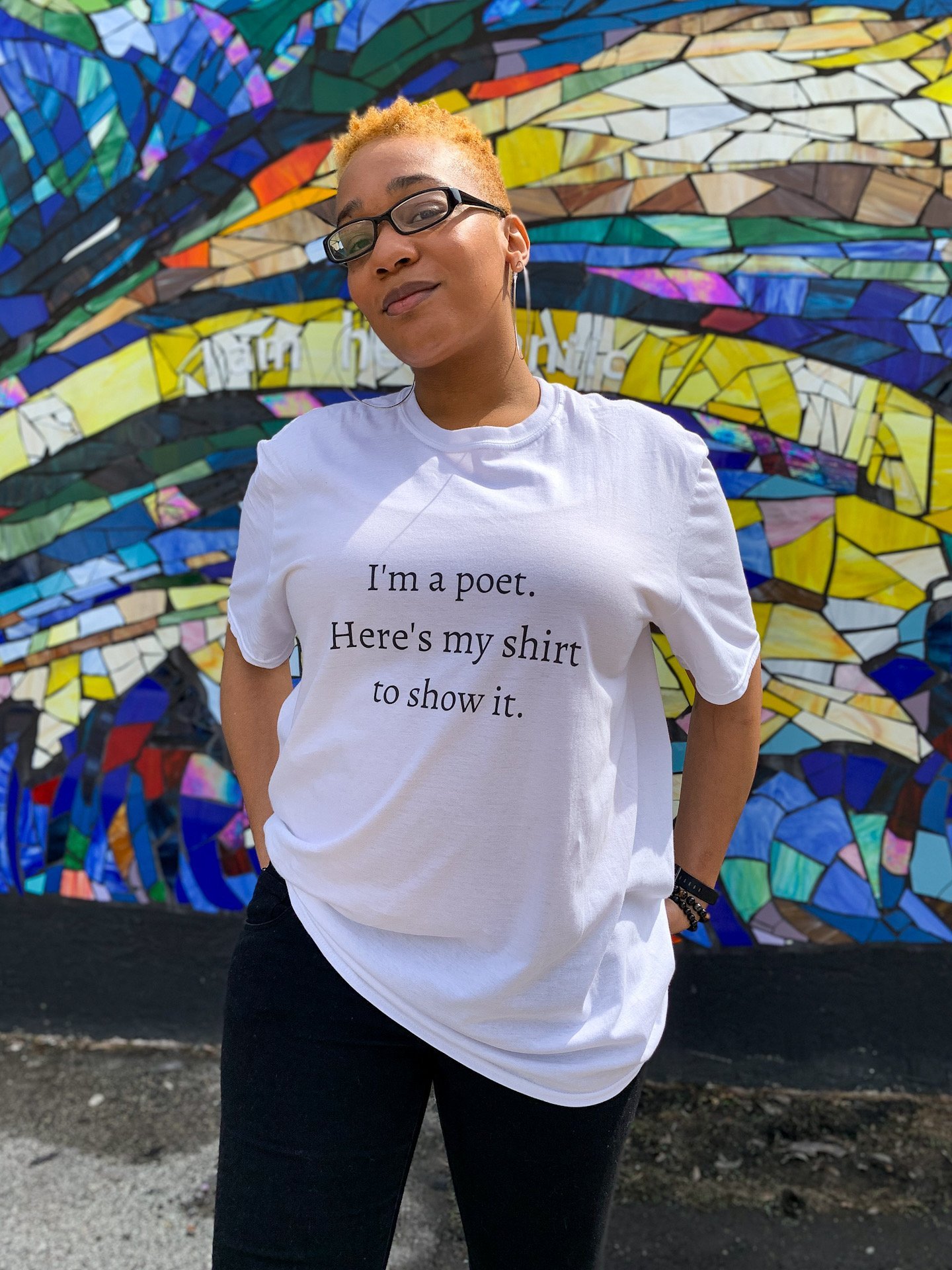 I have always embraced the power and beauty of words. From my early years as a bubbly and quiet church girl, I found solace and inspiration in writing. With a pen in hand and my late grandmother's memo pad as my canvas, I began to weave stories and pour my heart into poetic expressions. Of course, back then it was toddler scribbles and my mother would nod along as I gave the best baby gibberish to relay my stories—anyway...
Poetry quickly became my niche, a medium through which I could explore the depths of my emotions and connect with others... As a devoted bookworm and a secret midnight snacker, I found myself immersed in the literary world, drawing inspiration from the world around me, music and poets I looked up to. The elders, who were solid storytellers, shaped my love for language and storytelling.
Throughout my journey, I have six poetry collections, each representing a chapter of my growth and self-expression. These collections have allowed me to share my unique perspective with readers, delving into themes of love, loss, de-conversion from Christianity, self-discovery, and the beauty of the human experience. Additionally, I recently published my debut novel, marking a significant milestone in my writing career. Still working on the second installment.
Amidst my literary path, I stumbled into re-self-discovery that led me to challenge and ultimately de-convert from Christianity. Graduating from a Christian college, I found the courage to question my beliefs and embrace a new path of authenticity and self-acceptance. This transformative experience revealed profound aspects of my identity, including my late blooming realization of being a lesbian, a revelation that holds immense significance for someone who grew up in a strict fundamentalist Christian background.
Today, I stand proud in my newfound self-awareness. Alongside my loving spouse, our delightful cat named Aubry (She's the ruler of our home. She just lets us live with her. Which is nice and stuff), and a home filled with random kitchen twerks to various genres of music, I embrace the vibrant colors of life. As bland as it may sound to some, this represents a monumental shift from the constraints of my past, and I celebrate every aspect of my journey.
Outside of writing, I find joy in exploring the world through books, traveling to new destinations, cherishing moments with loved ones, and immersing myself in the magic of live theater (AKA a Broadway Heaux). These experiences fuel my creativity and shape the stories I tell.
With the upcoming release of my poetry collection, "Orange September," in September of this year, I eagerly invite readers into a world mushy love and poetic romance. I am also actively engaged in other writing projects, constantly driven to explore new themes and genres, always seeking to captivate and inspire my audience. Growing. Learning. One page at a time, really.
Thank you for reading my about me page and stuff. I am grateful for the opportunity to share my poems, stories and word vomits with you, and I hope that my words touch your heart and ignite your own creative spirit.
Contact Links
Purchase Link