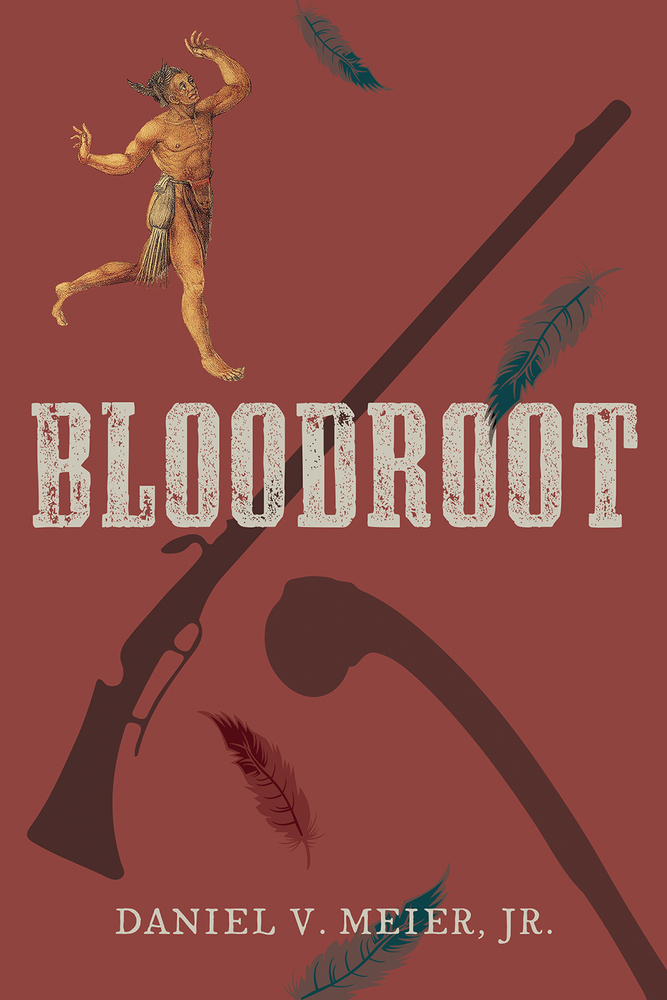 Historical Fiction
Date Published: 08-01-1021
Publisher: BQB Publishing
England, 1609. Matthew did not trust his friend, Richard's stories of Paradise in the Jamestown settlement, but nothing could have equipped him for the privation and terror that awaited him in this savage land.
Once ashore in the fledgling settlement, Matthew experiences the unimaginable beauty of this pristine land and learns the meaning of hope, but it all turns into a nightmare as gold mania infests the community and Indians become an increasing threat. The nightmare only gets worse as the harsh winter brings on "the starving time" and all the grizzly horrors of a desperate and dying community that come with it.
Driven to the depths of despair by the guilt of his sins against Richard and his lust for that man's wife, Matthew seeks death, but instead finds hope in the most unexpected of places, with the Powatan Indians.
In this compelling and extensively researched historical novel, the reader is transported into a little-known time in early America where he is asked to explore the real meanings of loyalty, faith, and freedom.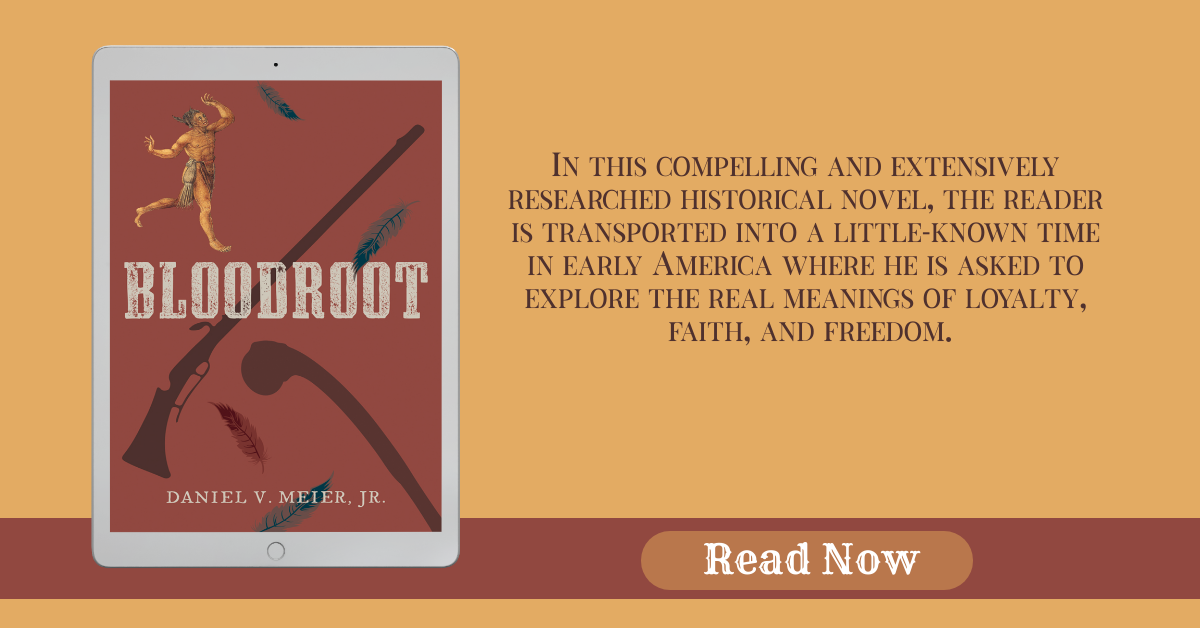 Interview with Daniel Meier
For those interested in exploring the subject or theme of your book, where should they start?

BLOODROOT is a thoroughly researched historical novel, so for those interested in studying the Jamestown Settlement further, it would definitely be wise to check out the historical documents and accounts. If possible, I would suggest visiting Jamestown itself. It has a great Visitors Center and an ongoing archaeological dig.



How did you become involved with the subject or theme of your book?

I have always been a student of history. As a matter of fact, I majored in history at the University of North Carolina Wilmington. With respect to Jamestown, I was interested in the struggle. I live relatively close to the Jamestown site, so I visited frequently and became thoroughly involved in their story.
What were your goals and intentions in this book, and how well do you feel you achieved them?

I wanted readers to understand the hardships and privations the early settlers had to endure to create the nation we live in today. I also wanted to show that human beings, stripped of ordinary comforts, expose their true selves, whether it be strong, week, insidious or just cruel.
Anything you would like to say to your readers and fans?

BLOODROOT is not only an accurate account of a fascinating time in history, but is a study in human nature and human societies. Civilization in not easily defined when comparing Native American and English society.
What did you enjoy most about writing this book?

Certainly the research, but the writing became an emotional journey for me. Struggle is universal. In BLOODROOT, the struggle to survive was uppermost, but there was also the struggle to understand one another, to understand the native Americans, to adapt, and the struggle to keep a moral compass.
Can you tell us a little bit about your next books or what you have planned for the future?

My next book is BLOOD BEFORE DAWN and is the sequel to my very popular historical novel, THE DUNG BEETLES OF LIBERIA, A Novel Based on True Events.

Again, these books are based on a fascinating time in history. THE DUNG BEETLES OF LIBERIA, is based on the true account of a young American arriving in Liberia in the 1960's, two hundred years after President Monroe's American Colonization Policy that sent freed slaves back to Africa. In the 1960's we witness the strict hierarchical society that they had set up, not unlike the antebellum South.

BLOOD BEFORE DAWN takes place in 1979, when our hero returns to Africa to buy diamonds. The ensuing events describe the coup d'état by Sergeant Doe, and the removal of the Americo-Liberians from all forms of power. A bloody, yet engaging tale.
How long have you been writing?

I have been writing on and off all of my life. I majored in History at the University of North Carolina Wilmington, then went on to study American Literature at the University of Maryland graduate school.

In 1980 I published an action/thriller titled MENDOZA'S TREASURE with Leisure Books under the pen name of Vince Daniels.

I also worked briefly for the Washington Business Journal as a journalist and have been a contributing writer/editor for several aviation magazines.
Can you tell us a little bit about the characters in BLOODROOT?

The characters are universally human in their emotions. Matthew, who is best suited for the adventure, struggles with his morality and emotions and is basically flawed. Richard, who is honest and morally pure, is the least suited for the struggles of the wilderness, yet somehow is able to leave his mark in a positive way. Captain John Smith is the quintessential explorer, adventurer and makes a solid mark in history.
If you could spend the day with one of the characters from BLOODROOT who would it be? Please tell us why you chose this particular character, where you would go and what you would do.

I would love to spend even more than a day with Captain John Smith. His life story is fascinating and so much more than his great achievements around Chesapeake Bay. I would love to have followed him during the early 1600's and his adventures fighting the Ottoman Turks and his pirate experiences in the Mediterranean.
About The Author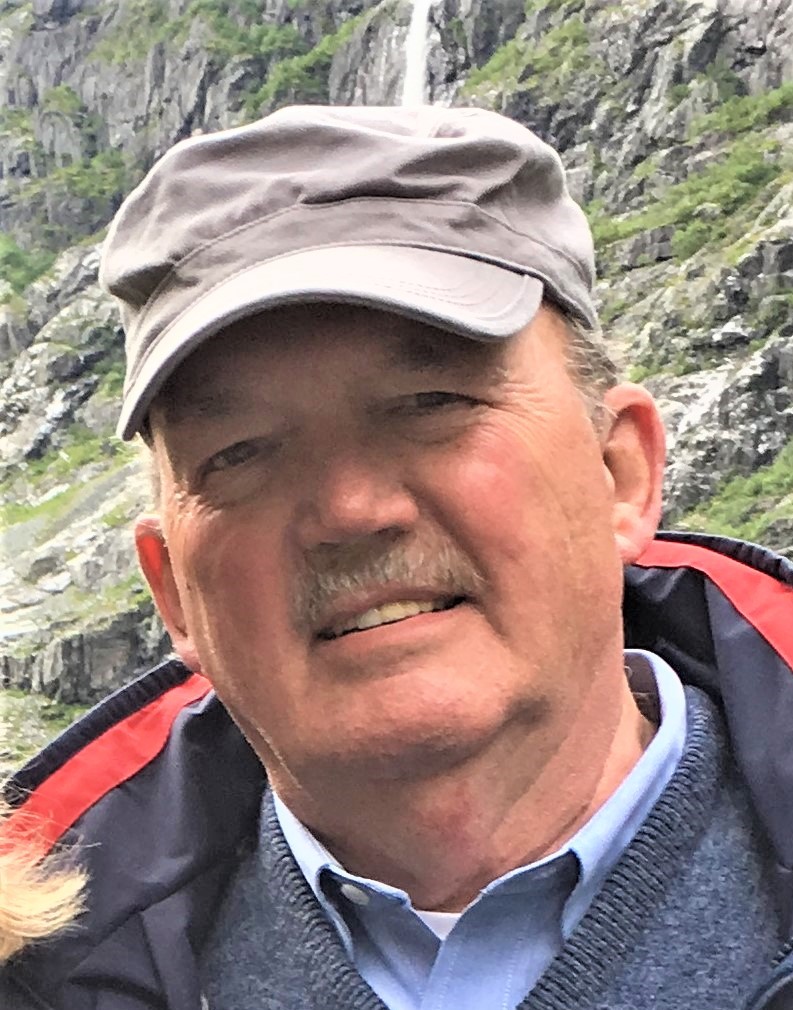 A retired Aviation Safety Inspector for the FAA, Daniel V. Meier, Jr. has always had a passion for writing. During his college years, he studied History at the University of North Carolina, Wilmington (UNCW) and American Literature at The University of Maryland Graduate School. In 1980 he published an action/thriller with Leisure Books under the pen name of Vince Daniels.
He also worked briefly for the Washington Business Journal as a journalist and has been a contributing writer/editor for several aviation magazines. In addition to, Bloodroot, he is the author of the award-winning historical novel, The Dung Beetles of Liberia that was released in September 2019 and the highly acclaimed literary novel, No Birds Sing Here in April 2021.
Contact Links
Purchase Links