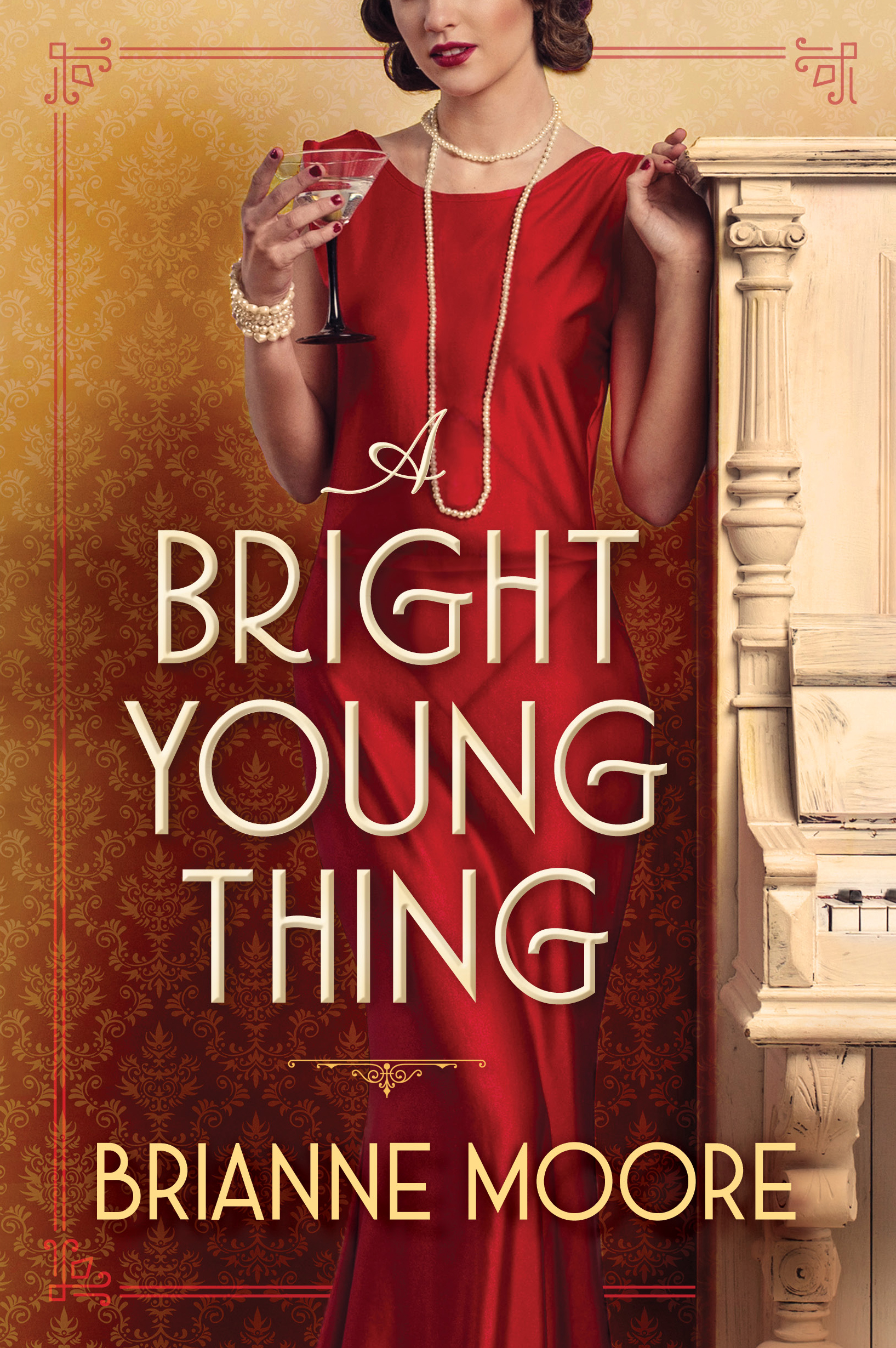 Historical Fiction
Date Published: 7 September 2021
Publisher: Alcove Press
England, 1931
Astra Davies finds herself in rather a tight spot when her parents die suddenly, leaving her with a heap of debts and damaging family secrets to sort out. Unwilling to enter a loveless marriage with a wealthy suitor, she instead makes the audacious decision to make her own way in the world.
But the road to financial independence is a rocky one, fraught with hazards and heartbreaking choices. A brainless business partner threatens to ruin both her reputation and their company. Family mysteries and startling discoveries make her question her parents' motives and her relationship with them. And when she catches the eye of the extremely eligible (and rather poor) Earl of Dunreaven, Astra winds up directly in the crosshairs of her longtime nemesis: the wealthy, influential Lady Millicent, who's now hell bent on bringing her down for good.
Astra will have to dig deep and call on strength and skills she never knew she had if she's going to prove to herself and the world that she is more than just a pretty Bright Young Thing.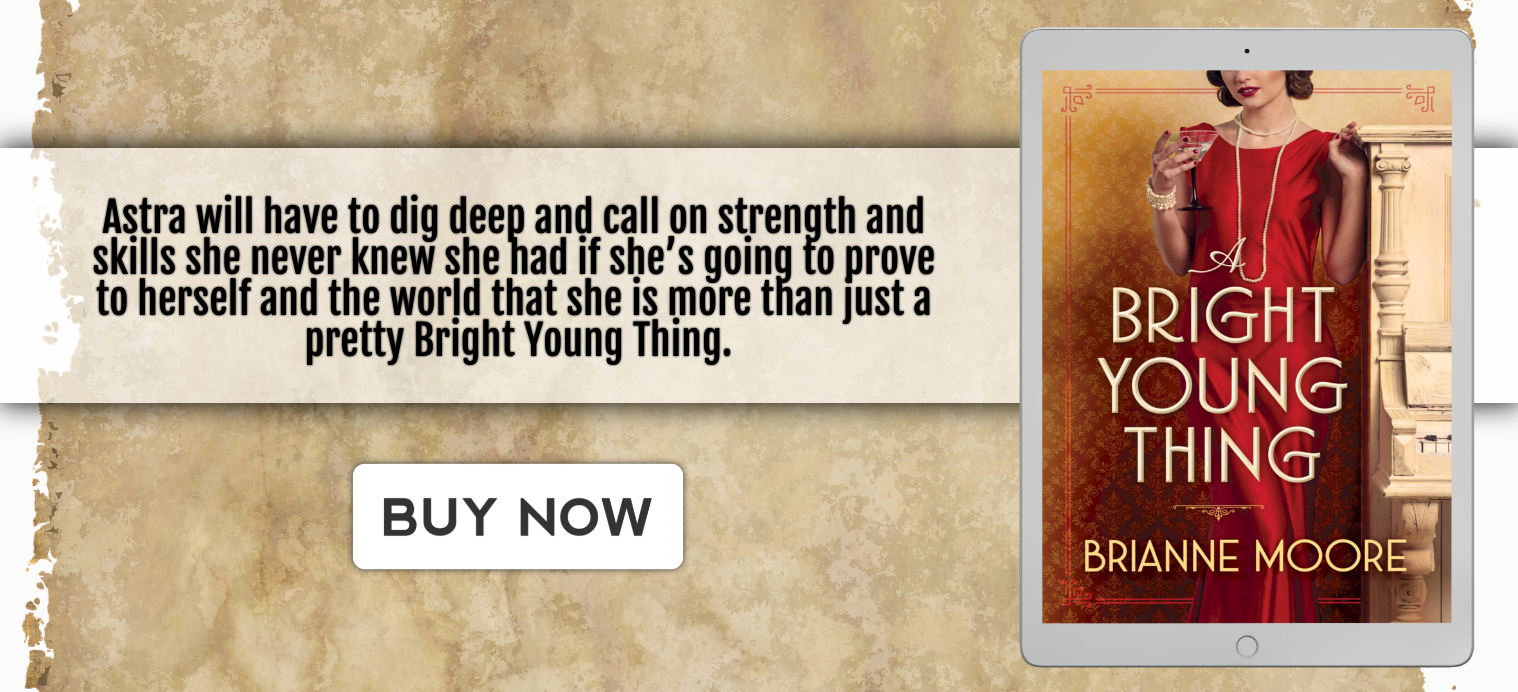 Interview with Brianne Moore
For those interested in exploring the subject or theme of your book, where should they start?

My book is mainly about a young woman in the 1930s finding herself and doing things she never would have thought possible, so I'd start by checking out the lives of some of the strong, fascinating women of the 20s and 30s who really pushed boundaries and redefined their roles. Eleanor Roosevelt and Frances Perkins both broke new ground politically. Amelia Earhart, Bessie Coleman and Amy Johnson were aviation pioneers in a time when planes were extremely new (and extremely dangerous!) technology. The oft-maligned Wallis Simpson changed the course of history (and was a fashion icon too!) Marjorie Hillis wrote one of the first 'it's actually fine and pretty fun to be single, ladies!' books. Josephine Baker was a trailblazer and icon on both sides of the Atlantic. Definitely look these ladies up!
How did you become involved with the subject or theme of your book?

I've always been a big history lover, and the time between the wars caught my imagination because it was a period of great change, particularly for women. They got the vote in the 1920s and so really started to make their voices heard. They were also entering the workforce in greater numbers and starting to become more noticeable in the business world, despite the objections of many men! And it was an incredible time in other ways: technology was expanding, there were major shifts in the arts, in fashion. The music was amazing! But, of course, on the flip side there were a lot of dark aspects with the rise of Nazism and a global Depression. It's a very rich time period to dive into.
What were your goals and intentions in this book, and how well do you feel you achieved them?

I wanted to write a book about a woman who loses a lot and comes out stronger and with a greater sense of what she's capable of. And I wanted it to be a fun journey for the readers to go on with her. I hope I've done a good job with it!
Anything you would like to say to your readers and fans?

I hope you have fun with this book. It has some serious and heady moments, for sure, but I wanted this to be a really enjoyable read. I want it to be something of an escape, which I think we could all use right now! I hope you come to love Astra, for all her faults and foibles, because I love her too.
What did you enjoy most about writing this book?

Writing the dialogue. I took a lot of inspiration from 1930s comedies, which were so amazing, with their witty, quickfire exchanges. I had a lot of fun playing with that.
Can you tell us a little bit about your next books or what you have planned for the future?

We may explore the possibility of sequels to this one—I have several planned out that run all the way through the end of World War II, so we'll have to see how it goes with that. In the meantime, I'm in the very, very early stages of writing a story about a young woman who marries into royalty, but that's all I'll say for now.
How long have you been writing?

Probably ever since I could form words, but I started seriously writing stories when I was around 13 or so. I began writing this one my senior year of college, so it's been a long time in the making!
Can you tell us a little bit about the characters in A Bright Young Thing?

The main character is Astra Davies, who's lived a fairly pampered life and is really crushed when her parents die. She's witty, self-assured, and determined. She also quickly realizes how sheltered she's been and kind of scrambles to grow up in a hurry.

Jeremy Harris is the extremely eligible (but poor) Earl of Dunreaven. He and Astra spark almost immediately they meet and enjoy a very flirtatious relationship. He's kind, dutiful, and very supportive of her but can be a bit tetchy when he thinks he's being made to look foolish.

Toby is Astra's cousin and closest confidante. He's very lazy and lives with his mother, the fearsome, old-fashioned Aunt Elinor. Astra moves in with them after her parents' deaths.

Lady Millicent is an aristocrat who's hated Astra since their school days. She has her sights set on Jeremy, and when he shows more interest in Astra, Millicent goes on the warpath.
If you could spend the day with one of the characters from A Bright Young Thing who would it be? Please tell us why you chose this particular character, where you would go and what you would do.

Tough call! I'd either like to go for a lovely horseback ride in the countryside with Astra, who knows all the best bridle paths and would definitely offer up some sparkling conversation. Or, I'd like to hang around somewhere in the city and people-watch with Toby. He always has fun observations to make, and afterwards we could go home and he'd mix me up a drink from his secret stash.
About the Author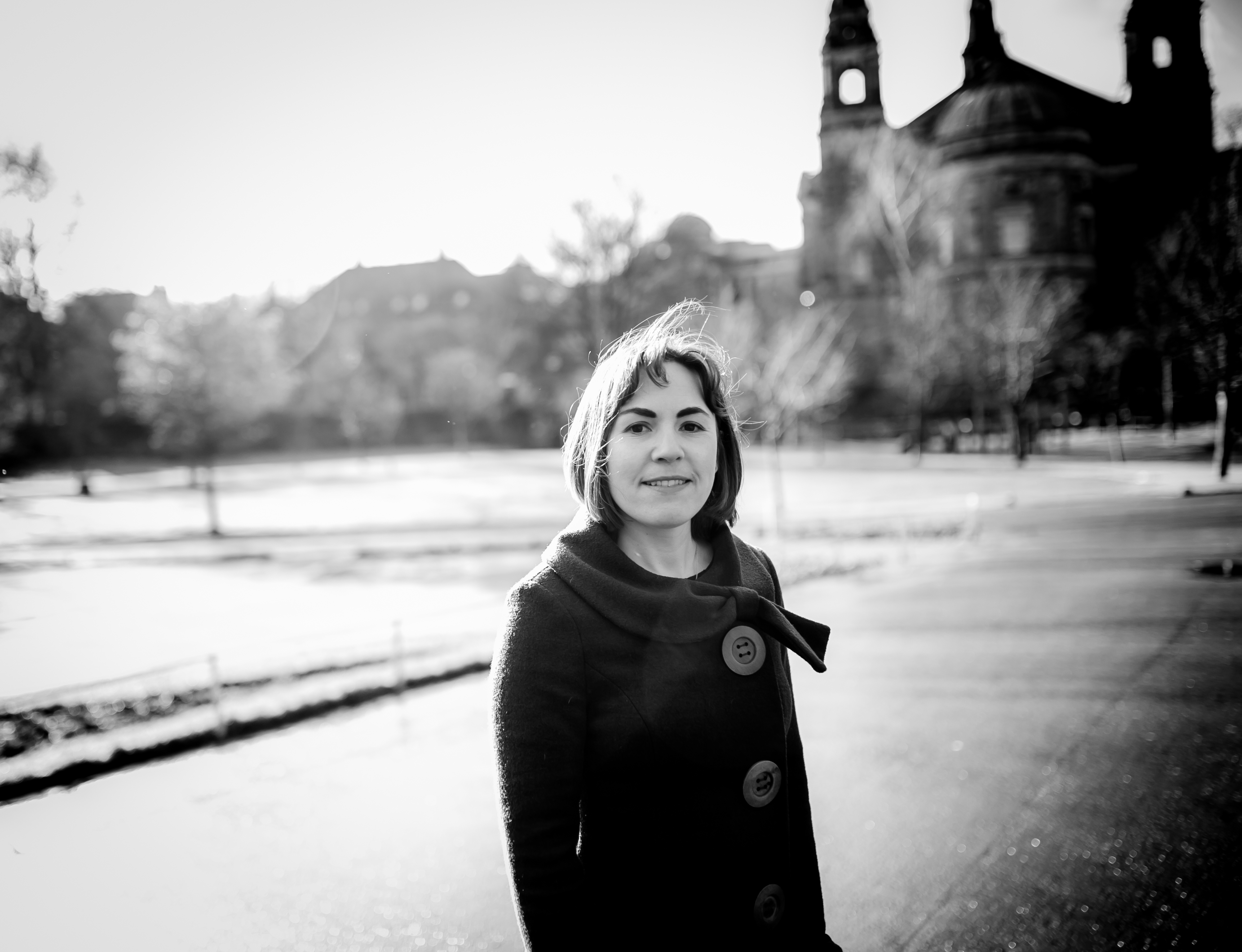 Brianne Moore is a writer, editor, baker, knitter, and lifelong history lover. Born and raised in Pennsylvania, she spent her childhood spinning tales of bold princesses and brilliant ladies and developing a deep love for British history.
She moved to the glorious, history-soaked city of Edinburgh nearly 10 years ago and felt like she'd finally come home. She now lives by the sea in an East Lothian town with its very own castle with her husband, sons, and bulldog, Isla.
Her debut novel, All Stirred Up, was published by Alcove Press in 2020.
Contact Links
Purchase Links