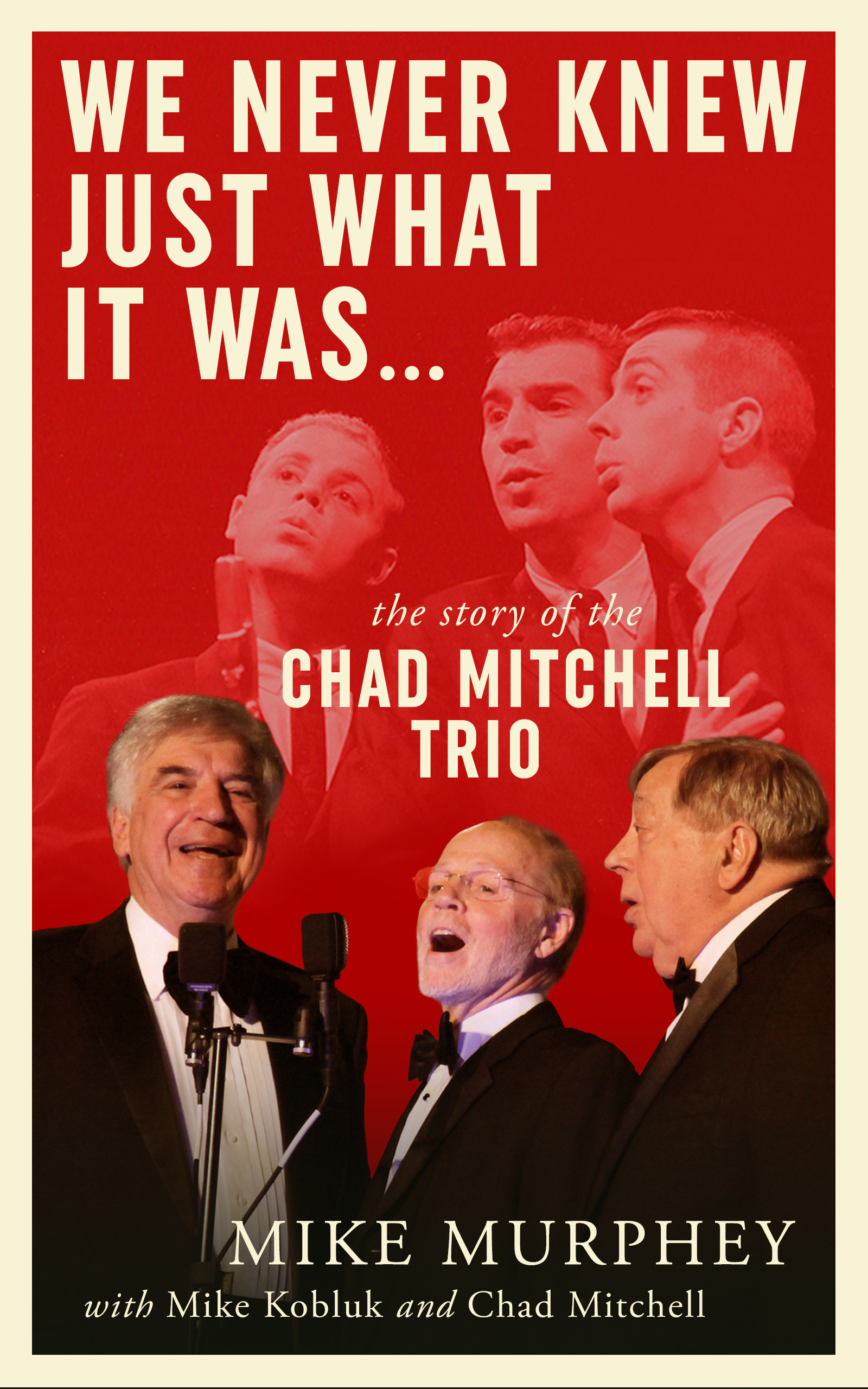 The Story of the Chad Mitchell Trio
Non-Fiction
Date to be Published: August 11th
Publisher: Acorn Publishing
Of all the groups to emerge during the folk era of the 1960's, first the Chad Mitchell Trio and later The Mitchell Trio were unequivocally the best. Their complex harmonies, sense of comedic timing and stage presence were unique to the folk movement. They didn't enjoy the commercial success of other groups because their material made political and social statements that radio and television refused to play. They were wildly popular, though, on college campuses throughout the country during this turbulent time and fostered political and social awareness among thousands of young men and women as they faced the challenging era ahead.
But as Mike, Chad and Joe Frazier raced along a frantic treadmill of rehearsals, recording sessions, nightclubs and concerts, Mike and Chad began to realize the demand for musical perfection was the only thing they had in common. Their personalities were and remain polar opposites. When Chad left in 1965, neither mourned the parting. John Denver replaced Chad. Two years later, Joe's demons caught up to him forcing Mike and John to fire Joe.
When folk reunions became popular, fans and folk historians agreed that The Trio was the one group that would never take the stage again. Their schism was just too great.
Mike and Chad and Joe hadn't spoken in twenty years. Then came a call. I will if he will. Their mentor and music director Milt Okun worried they were making a mistake. They couldn't possibly be as good as their fans remembered.
They were. Mike and Chad kept their day jobs, and their distance. But once again, they shared the music.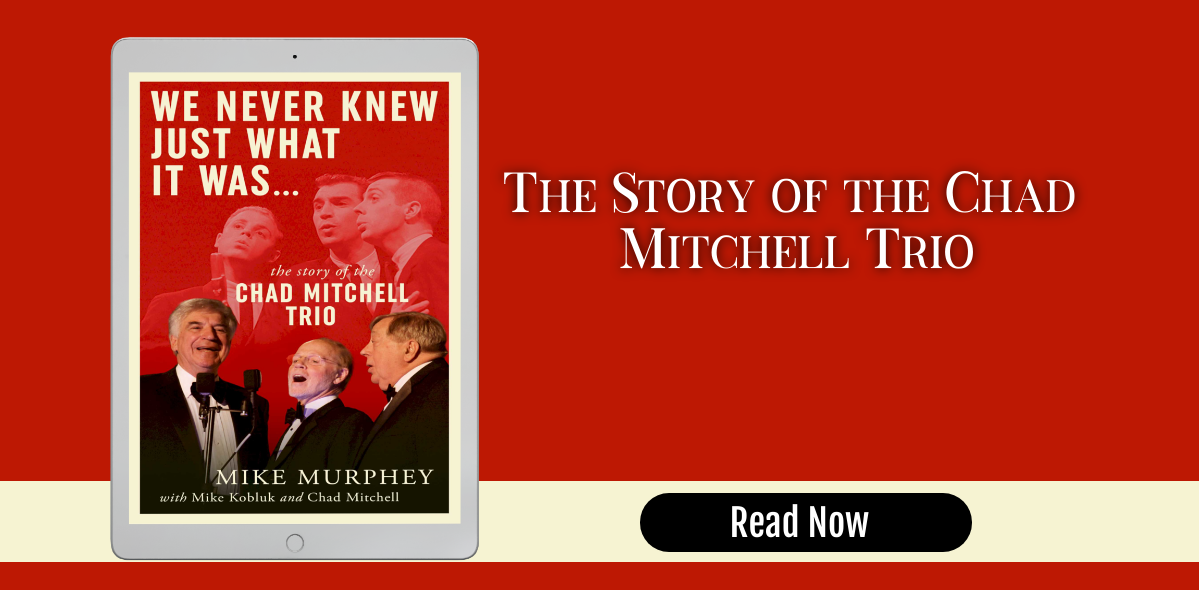 Interview with Mike Murphey
What was the hardest scene from your book to write?

Probably the scene following the final concert before Chad Mitchell left the trio in 1965. There were a lot of emotions playing out there. Mike Kobluk had already hired John Denver to replace Chad, so he was looking forward to The Trio's future. Chad was striking out for uncharted territory and was very uncertain about what he wanted to do. My favorite scene was the one in 1986 when a woman named Doris Justis engineered the first reunion performance of the Trio. Reconciliations are a lot more fun to write about than divorces.
Why did you choose to write in your particular field or genre?

I don't have a single genre. The Trio book, because Mike Kobluk and Chad Mitchell collaborated with me is essentially a biography. My debut novel was a coming-of-age/mystery. Because another of my passions is baseball, I wrote a novel based on the career of a friend who spent 14 years in professional baseball. And I have a three (soon to be four)—book humorous time travel series because I love science fiction.
If you write in more than one genre, how do you balance them?

When I need a new project, I'm open to anything that captivates me. If something new isn't knocking on my door, I have my Physics, Lust and Greed time travel series to fall back on. The possibilities there for telling more stories with the same cast of characters are endless.
What did you enjoy most about writing this book?

Really getting to know Mike and Chad. The Chad Mitchell Trio had a profound influence on me as I grew up during the 60's. I learned to play the guitar, formed folk trios and performed so I could sing their songs. Getting to know people you admire through a project like this is one of the great perks of being a writer.
What book that you have read has most influenced your life?

A book called Red Sky at Morning which I read in the summer of 1969 shortly after I graduated from high school and left my hometown to attend summer session at New Mexico State University. Richard Bradford's coming-of-age story was steeped in New Mexico culture. It's a story set in Northern New Mexico in World War II as a southern boy confronts a foreign culture during his senior year of high school. I decided that if I ever wrote a book, I'd want to write one like Red Sky. And that's where—40 years later—my first novel, Section Roads, came from.
Tell us a little about yourself? Perhaps something not many people know?

I walked onto the football team at a little place called McMurry College never having played before. I wasn't much of a football player. But as a defensive back in the one and only real football game I ever played in, I intercepted a pass on the game's first play.
Can you tell us something about your book that is not in the summary?

Joe Frazier, The Trio's third member, who died in 2014, was fired from The Trio by Mike Kobluk and John Denver after he missed a couple of concerts due to a drug problem. Joe, who said he "hit rock bottom" over the next few months, found his way to Key West, Florida, where he became close with James Herlihy and Tennessee Williams, two of America's leading playwrights. They were instrumental in Joe's emergency a couple of years later as an Episcopal priest
About The Author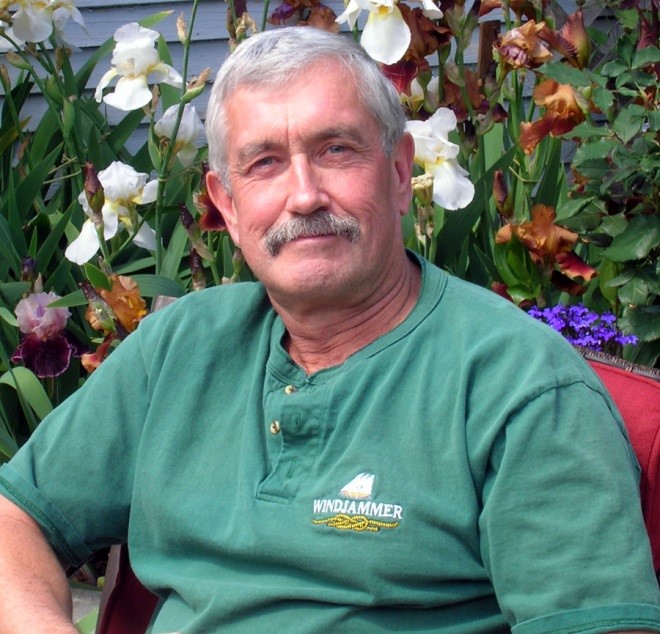 Mike Murphey is a native of New Mexico and spent almost thirty years as an award-winning newspaper journalist in the Southwest and Pacific Northwest. Following his retirement, he enjoyed a seventeen-year partnership with the late Dave Henderson, all-star Major League outfielder. Their company produced the Oakland A's and Seattle Mariners adult baseball Fantasy Camps. He is author of the award-winning novels Section Roads and The Conman… a Baseball Odyssey along with his Physics, Lust and Greed time travel series. We Never Knew Just What it Was is his first effort at non-fiction. Mike loves books, cats, baseball and sailing. He splits his time between Spokane, Washington, and Phoenix, Arizona where he enjoys life as a writer and old-man baseball player.
Contact Links
Twitter: @BooksMurphey
Purchase Link