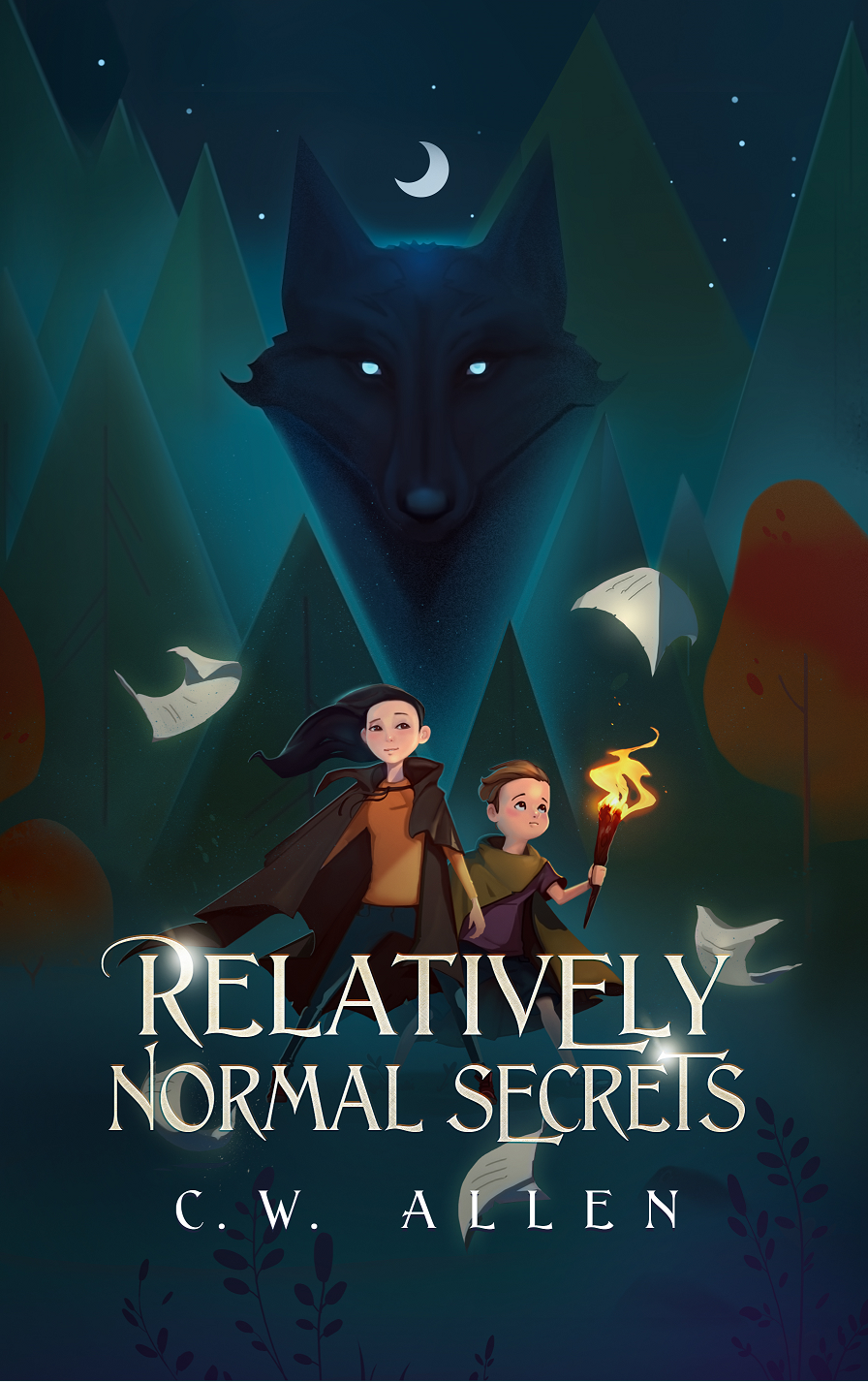 Middle-Grade Mystery Adventure
Release Day: September 7, 2021
Tuesday and Zed Furst are perfectly normal children with perfectly strange parents. Their father won't discuss his job, their mother never leaves the house without her guard dog, and the topic of the family tree is off limits.
When a last minute "business trip" gets the adults out of the way, Zed and Tuesday decide to get to the bottom of things once and for all. Too bad some thugs with shape-shifting weapons have other ideas. Their escape leaves them trapped in the modern-meets-medieval Falinnheim, where everyone insists their father is a disgraced fugitive. They hope whoever is leaving them coded clues may have some answers, but they're not sure they're going to like what they learn.
If they ever want to see their parents again, they'll need the help of a smuggler with a broken compass, their unusually talented dog, some extremely organized bandits, and a selection of suspiciously misquoted nursery rhymes.
Zed and Tuesday may not have all the answers, but one thing is certain—when it comes to normal, everything is relative.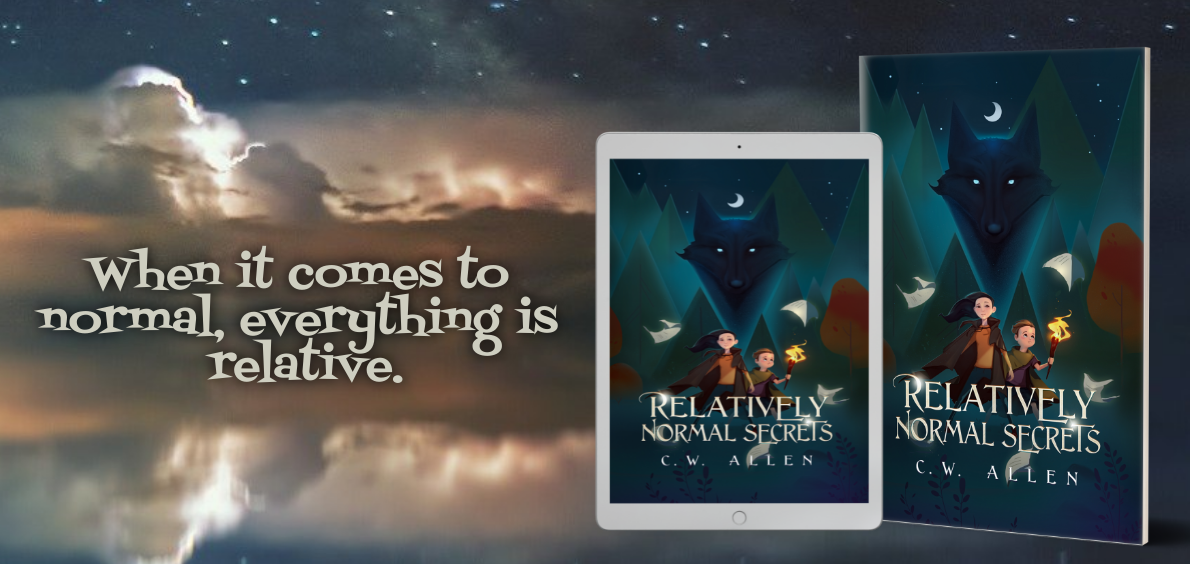 Interview with C.W. Allen
For those interested in exploring the subject or theme of your book, where should they start?

If I had to choose one word to describe the theme, it would be Forgiveness. Like Tuesday and Zed, many kids reach a point where they really begin to examine the idea that their parents are real people with lives and histories and personalities independent from the family dynamic. It can be jarring to realize your understanding of your parents isn't complete as you learn more about them. Many adults still struggle with this, I think—seeing their parents as real people instead of infallible authorities (and not getting angry when they see evidence their parents aren't perfect after all.) As the characters learn more about one another, they have to decide whether they will forgive each other when their realities don't match the mental images they had constructed.



How did you become involved with the subject or theme of your book?

First and foremost, I want fiction to be fun. So the plot, the mystery, the world building—those had to come first. I started out with an idea about children learning nursery rhymes "wrong", then expanded that idea. Why would the parent that taught them these rhymes have learned a different version than everyone else? This idea later morphed into the clue system used in the book, rather than foundational backstory, but the idea that the kids had always known something was "off" about their parents stuck.

Once the characters were developed enough that they felt like real people to me, any idea of theme just followed naturally. How would the characters feel about the situation they're in? What decisions are going to be a struggle for them? How will they reconcile the two?



What were your goals and intentions in this book, and how well do you feel you achieved them?

My first goal was just to tell a fun story, but I also wanted to tell it in a fresh way. I noticed that a lot of kids' adventures featured orphans, probably because well-supervised children don't get to go off on their own and test their boundaries. So I wanted to turn that trope on its head and have an adventure about bringing a family together, rather than escaping a dysfunctional situation or mourning the absence of family support. I also dislike stories that use conflict between siblings as the motivating factor. My goal was for Zed and Tuesday to have the realistic amount of friction between siblings, but at the end of the day, they have each others' backs. They learn to appreciate each others' strengths instead of getting hung up on small annoyances.



Anything you would like to say to your readers and fans?

Thank you for sharing this adventure with me! Writing a story no one will hear is like wrapping a gift that never gets opened. Introducing real kids to my imaginary friends is what writing a book is all about. Without my readers, there is no story. I hope you love exploring Falinnheim as much as I do!



What did you enjoy most about writing this book?

One of the very first things I did when outlining the story, before I even started writing it, was make a list of dog jokes to work in. Whether annoying or endearing, I wanted relatable moments dog lovers will recognize. So writing Nyx's character was a lot of fun.



Can you tell us a little bit about your next books or what you have planned for the future?

I have an incredible backlog of stories I want to tell. Of course it takes a long time to write a book, and I can't start seven projects at once and never finish any of them. So I have outlines waiting for me on the next five or six books I'd like to get to. I can't share specifics at this point, but if all the stars align I'd love to have a new book coming out every year for the foreseeable future.

I will also be contributing several shorter pieces of writing to anthologies and literature journals soon. Some of them are more geared toward adult readers, but two in particular will appeal to readers of Relatively Normal Secrets: a short story about a boy and his grandfather meeting a very different kind of tooth fairy, and a poem about an adult meeting their childhood self. The publishers haven't shared sales details for either one yet, but I'll put updates on my website when they're finalized—sometime in the next couple of months.



How long have you been writing?

I think I've been telling stories to myself my whole life, but I started writing them down about six years ago.



Can you tell us a little bit about the characters in Relatively Normal Secrets?

Zed Furst is a quiet, thoughtful ten year old who likes to read. His thought process is very analytical. He likes to quietly observe and work things out in his head before he speaks. His twelve year old sister Tuesday is more brash and bold. She often speaks before she thinks, but she also thinks quickly under pressure. Together, they're trying to work out whether the odd things they've noticed about their parents are as simple as "all adults are weird", or if something more is going on.



If you could spend the day with one of the characters from Relatively Normal Secrets who would it be? Please tell us why you chose this particular character, where you would go and what you would do.

I'd love to go hiking in the woods with Captain Solomon. He'd be great at noticing all the interesting things to see along the way, and wouldn't be too busy to stop and appreciate them. Plus, I'm sure he'd bring great snacks. Obaachan would be great fun to hang out with too, but I have no idea what we'd be doing, because no one tells Obaachan what to do, ever. I'd just be tagging along wherever her whims take her, laughing at her snappy comments.

About the Author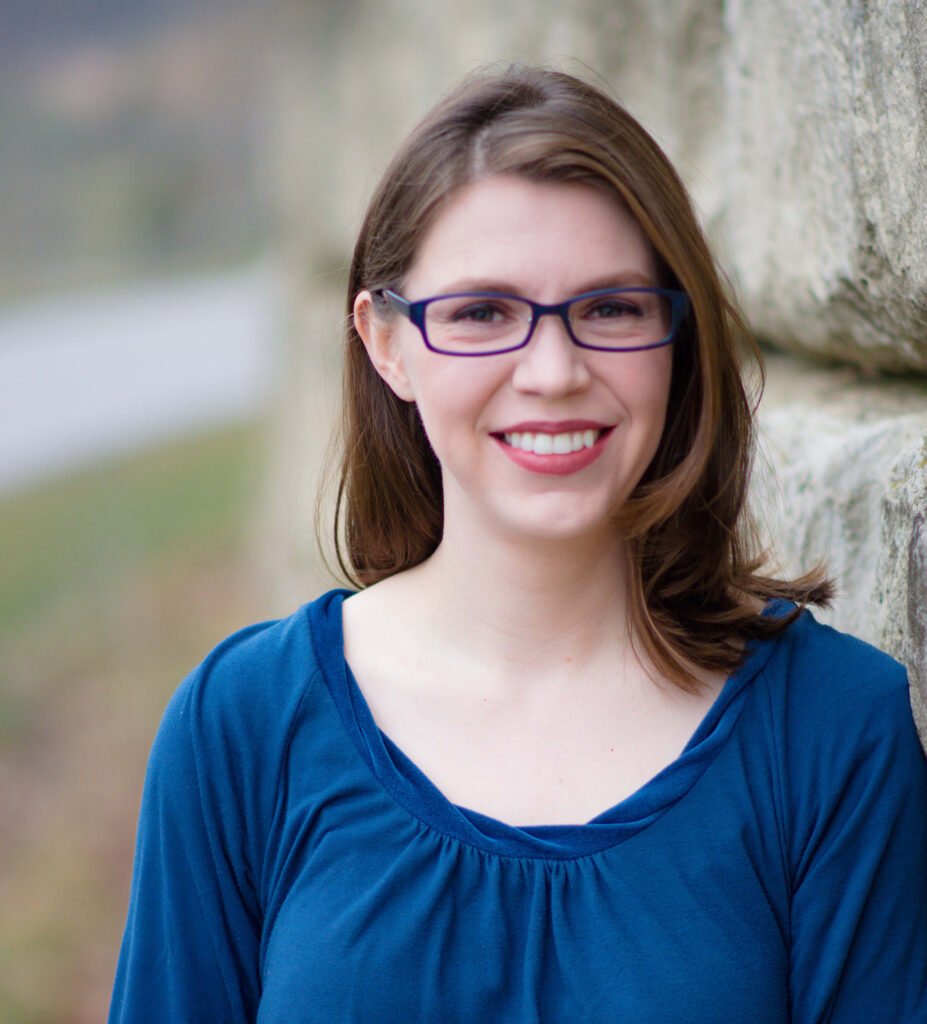 C.W. Allen is a Nebraskan by birth, a Texan by experience, a Hoosier by marriage, and a Utahn by geography. She knew she wanted to be a writer the moment she read The Westing Game at age twelve, but took a few detours along the way as a veterinary nurse, an appliance repair secretary, and a homeschool parent.
She recently settled in the high desert of rural Utah with her husband, their three children, and a noisy flock of orphaned ideas. Someday she will create literary homes for all of them. (The ideas, not her family.)
Relatively Normal Secrets (Cinnabar Moth Publishing, Fall 2021) is her debut novel. She writes fantasy novels for tweens, picture books for children, and short stories and poems for former children. Her work will appear in numerous anthologies in 2021. She is also a frequent guest presenter at writing conferences and club meetings, which helps her procrastinate knuckling down to any actual writing
Contact Links
Purchase Links