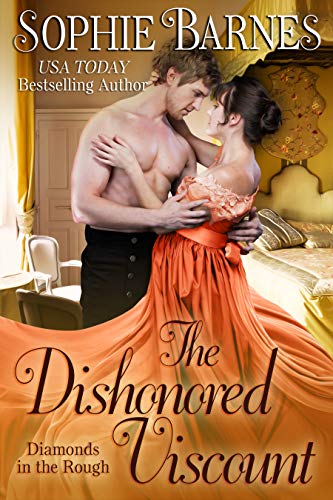 Diamonds in the Rough, Book 8
Regency Romance
Release Date: September 21, 2021
He knows he doesn't deserve her, yet he can't get her out of his mind…
Stripped of his title because of a crime his father committed, Marcus Berkly has struggled to find a new place for himself in the world. Now, as London's most skilled eye-surgeon, he dedicates his time to his patients while steering clear of Society. Until a chance encounter with a determined young woman upends his life.
When Lady Louise discovers that Mr. Berkly's surgical method could save her from permanent blindness, she decides to enlist his help. Against her father's direct orders, she takes charge of her fate, and falls desperately in love in the process. But can a proper lady and an ill-reputed scoundrel have a future together? Or are the odds against them simply too great?
All Books in the Diamonds In The Rough Series: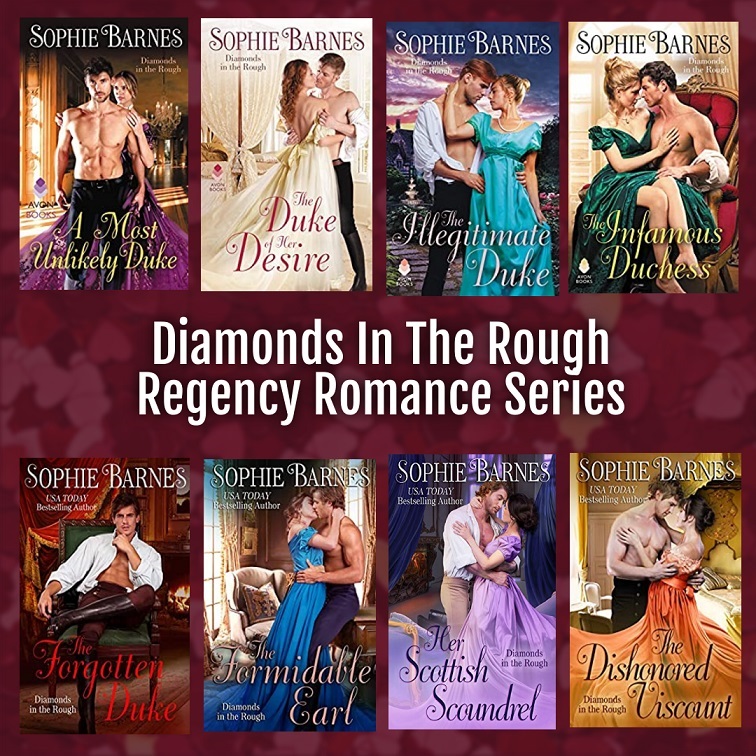 A Most Unlikely Duke
Diamonds in the Rough, Book 1
The Duke of Her Desire
Diamonds in the Rough, Book 2
The Illegitimate Duke
Diamonds in the Rough, Book 3
The Infamous Duchess
Diamonds in the Rough, Book 4
The Forgotten Duke
Diamonds In The Rough, Book 5
The Formidable Earl
Diamonds In The Rough, Book 6
Her Scottish Scoundrel
Diamonds In The Rough, Book 7
The Dishonored Viscount
Diamonds In The Rough, Book 8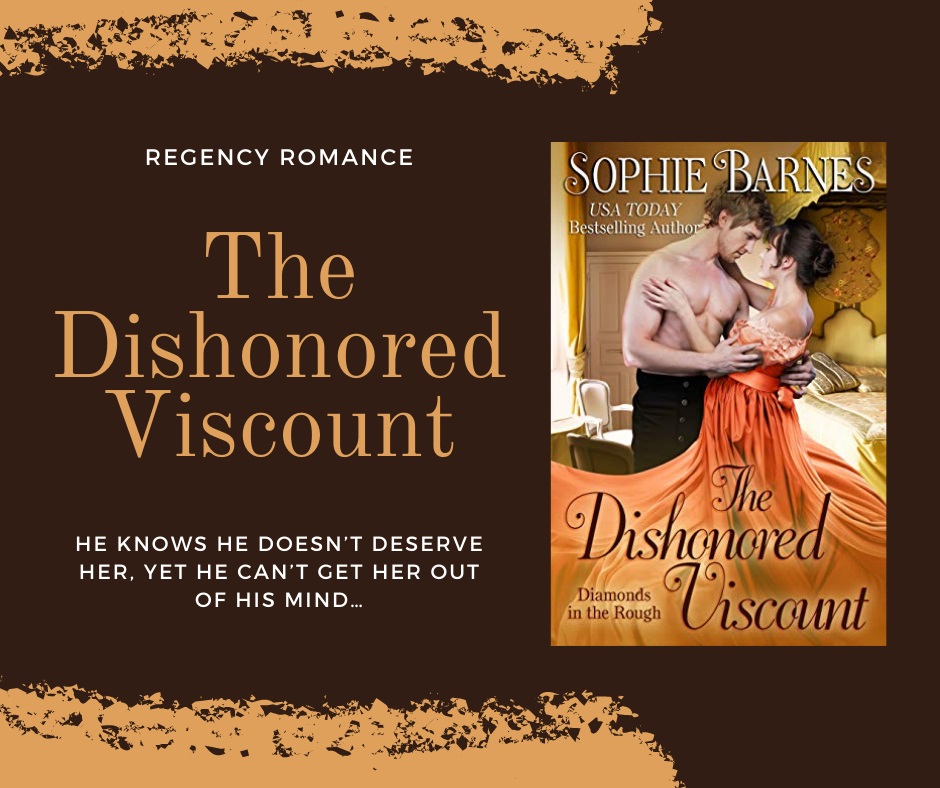 Interview with Sophie Barnes
For those interested in exploring the subject or theme of your book, where should they start?

That's a really tough question to answer. Let's start by defining the subject and theme first. These involve eye surgery during the Regency period and the right to make your own choice with regard to medical treatment. There's also the issue of daring to go against the masses in order to be truly happy. All of my books in the Diamonds in the Rough series explore class differences and the scandal the heroes and heroines must risk in order to marry for love. So I suppose the best place to start with regard to the theme would be with A Most Unlikely Duke (Diamonds in the Rough, book 1). As for the subject matter pertaining to early 19th century ophthalmology, my author's note in The Dishonored Viscount outlines the options for cataract surgery during this period. Additional information can be found HERE. (link: http://www.branchcollective.org/?ps_articles=mary-wilson-carpenter-a-cultural-history-of-ophthalmology-in-nineteenth-century-britain)



How did you become involved with the subject or theme of your book?

I love writing characters who are different from the traditional ones often found in romance novels and since I've never encountered an ophthalmologist as a hero before, I decided this would be Marcus Berkly's profession. The next logical step was for the heroine, Lady Louise, to suffer from an eye-related illness that would cause her to meet Marcus and spend time getting to know him. Add to that the problem of Marcus being considered an unsuitable match and the push-pull I love in romances was created.
What were your goals and intentions in this book, and how well do you feel you achieved them?

My goal with all of my books is to incorporate interesting historical facts so the reader will feel as though they've not just enjoyed a good story but that they can walk away from it with some knowledge they probably didn't have before. I always do my best to avoid having these facts weigh down the plot or appear like info dumps. Instead, I do my best to weave them into the story throughout and I feel as though I managed to do so successfully with The Dishonored Viscount.
What did you enjoy most about writing this book?

The research. I'm fascinated by medical practices during the Regency period. Especially when I come across something unexpected, like successful procedures that existed in other parts of the world but weren't yet popular in England. Or knowledge that was already in use but isn't believed to have been available until much later. Like the practice of hand washing which for example was recommended by William Buchan almost 100 years before Ignaz Semmelweis suggested it would prevent the spread of disease. Unfortunately history gives credit to Semmelweiss even though Buchan's thoughts on the matter are clearly outlined in his book, Domestic Medicine, published in 1774.
Can you tell us a little bit about your next books or what you have planned for the future?

With the Diamonds in the Rough series completed (besides a novella releasing November 16th as part of The Rogue Who Stole Christmas), It's time to start something new. With this in mind I'll be releasing my first Brazen Beauties book, Mr. Dale and The Divorcée, on November 23rd.
This series will contain older heroes and heroines in their thirties and forties, which is something I've been wanting to explore for a long time, so when my readers voiced their interest in older characters as well, I knew this had to be my next project. To tie the books together, the heroes featured are friends who served in the army together twenty years earlier.
As you can imagine, based on the title of the first book, it will involve a great deal of scandal. Divorce was nearly impossible to accomplish during the early 19th Century, but as is often the case in my books, things aren't exactly as they seem so there's a bit of a twist that I hope my readers will find compelling.
Since great tension can be found in couples who can't quite figure out how to end up together, I thought it would be great to have Mr. James Dale, a respectable barrister who values his reputation, fall for Mrs. Lowell, the most scandalous woman in England.
How long have you been writing?

I started writing about fifteen years ago and have been published for almost ten of those years.



Can you tell us a little bit about the characters in The Dishonored Viscount?

Marcus Berkly, formerly Viscount Seabrook, has been stripped of his title and fortune after his father, the Earl of Hedgewick, was accused and hanged for murder. But rather than wallow in his misfortune, Marcus determines to make something more of himself by studying medicine at the University of Edinburgh. Eight years later, he is the most sought after ophthalmologist in London – a man who strives to help those in need and whose moral compass always points in the right direction. Despite being an outcast, he finds pleasure and satisfaction in his work and doesn't feel as though he's worse of (quite the contrary), until he falls for Lady Louise, a woman he knows he can never have.

Lady Louise is the Earl of Grasmere's daughter. Quiet and reserved, she conducts herself as appropriate to her station, always heeding her parents and doing what is expected of her to the best of her ability. She knows she should set her mind to marrying, but she's unsure if the man she believes herself to be in love with returns her affection. Especially since she's extremely self-conscious about her disability. Having suffered from cataracts since birth, she has undergone several procedures over the years though the lasting effect cannot be guaranteed and she constantly faces the risk of going blind. Her greatest fear is of this happening in public, as has happened before. So when she meets Marcus and realizes he can offer a permanent solution to her affliction, she is determined to attempt it. Against her father's wishes. Thus, Lady Louise transforms from a meek woman resigned to her fate, into one prepared to fight tooth and nail, not only for her right to choose the operation she wants, but for the unexpected love that blooms between her and Marcus.
If you could spend the day with one of the characters from The Dishonored Viscount, who would it be? Please tell us why you chose this particular character, where you would go and what you would do.

I would choose Marcus Berkly since I'm sure I'd learn a lot from him. He'd give me a tour of St. Agatha's Hospital where he would introduce me to the Duke of Redding (another surgeon – The Illegitimate Duke) and Mrs. Lowell (St. Agatha's patroness – The Infamous Duchess). In the evening, we'd head on over to Windham House for dinner with Carlton Guthrie and his wife – Marcus's sister - Regina (The Forgotten Duke), where Marcus's wife Louise would join us for a tasty meal consisting of roast duck, baby potatoes, and oven roasted vegetables.

About the Author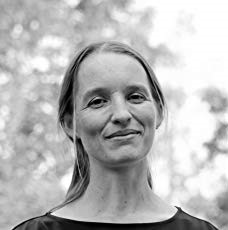 USA Today Bestselling Author, Sophie Barnes, has spent her youth traveling with her parents to wonderful places all around the world. She's lived in five different countries, on three different continents, and speaks Danish, English, French, Spanish and Romanian with varying degrees of fluency.
She has studied design in Paris and New York and has a bachelor's degree from Parson's School of design, but most impressive of all - she's been married to the same man three times, in three different countries and in three different dresses.
While living in Africa, Sophie turned to her lifelong passion - writing.
When she's not busy, dreaming up her next romance novel, Sophie enjoys spending time with her family. She currently lives on the East Coast.
Contact Links
Purchase Link