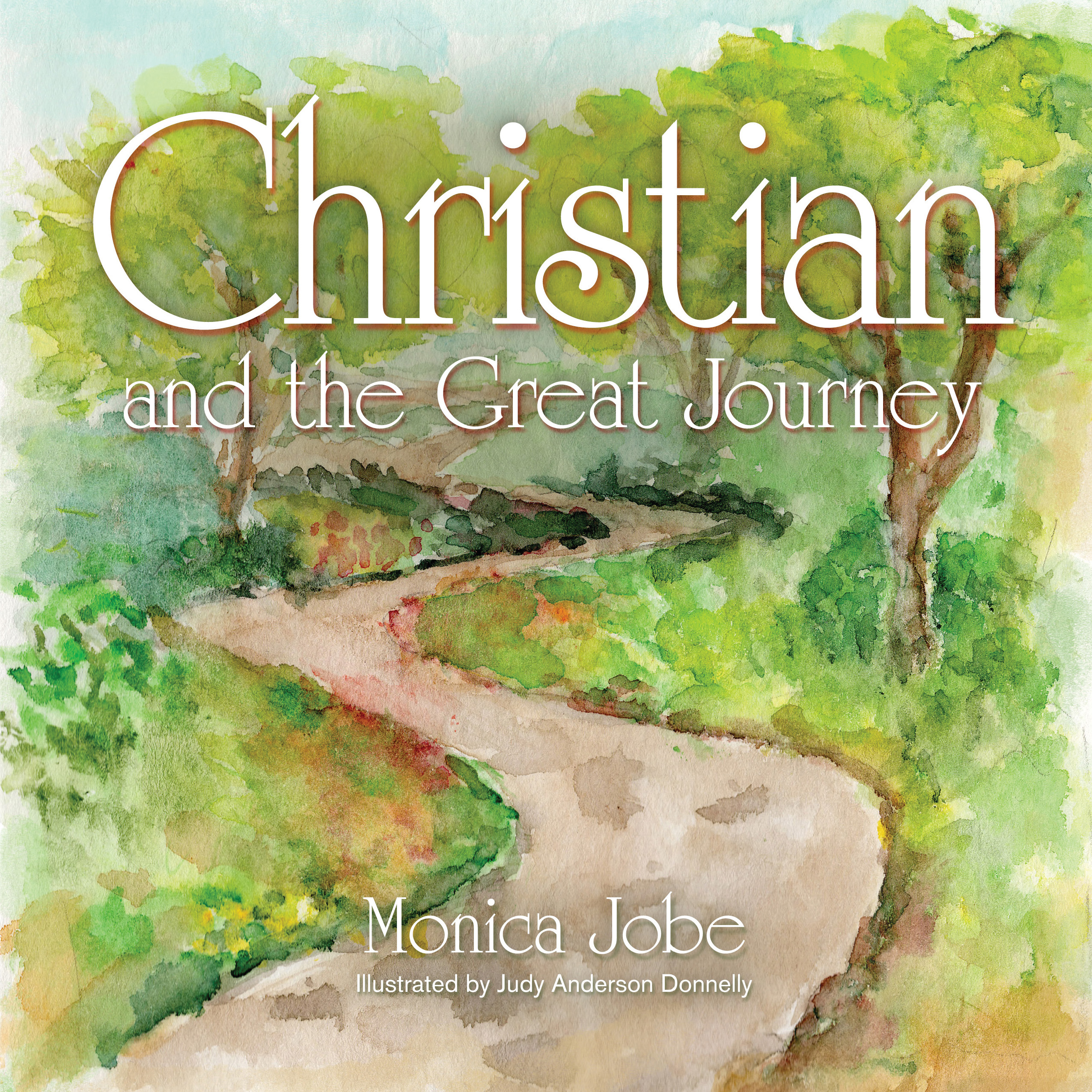 Children's Christian living, Children's Christian Values
Date Published: June 28, 2022
Publisher: Lucid Books
Journeys can be long or short,
Dangerous or safe,
Topsy-turvy,
Bumpy, curvy
And wind a million ways.
Each one different, just like you, and special in its way.
Can you help Christian figure out
Which path to take today?
In this fun-to-read, rhyming picture book, we join Christian on his journey to find his friend. Along the way, we learn valuable lessons about thinking for ourselves and making good choices.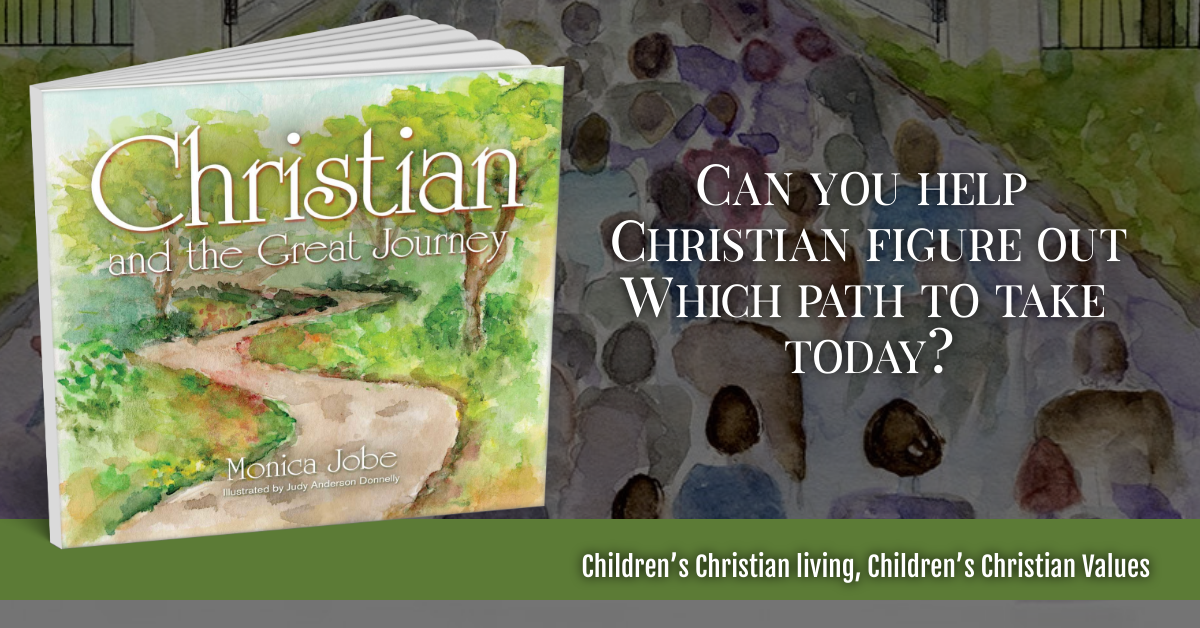 Interview with Monica Jobe
If you could tell your younger writing self anything, what would it be?

Don't be so hard on yourself. God's timing is perfect. Take time to learn more about the things that are important to you, because those are the things you will write about.
What are the most important magazines for writers to subscribe to?

There are so many to choose from. I think it really depends on the writer and what their subject matter is. Find what sparks your creativity and inspires you.
What do you owe the real people upon whom you base your characters?

The people who encourage me and point me in the right direction, like the butterfly in my story, are priceless. Those people always come at the perfect time when I need them. I learn the most from people who try to confuse me or distract me from my purpose, like the snake in my story. Those are the times I must evaluate myself and seek God for answers and truth. Those are the times I grow as a person. Growth isn't easy, but it is necessary.
What is the first book that made you cry?

Charlotte's Web by E.B. White. The irony is that I'm terrified of spiders!
Does writing energize or exhaust you?

Both. Writing energizes me when I feel in tune with God during the process and the words flow easily. It's exhilarating when it all comes together and is exactly what I meant to convey. It exhausts me when I feel like I'm forcing the words or get stuck on a sentence.
Do you try more to be original or to deliver to readers what they want?

That's a good question. During the initial writing stages, I'm more original. My focus is on the story I'm trying to tell and the message I want to get across. During the editing process, I begin to focus on making sure the message is delivered in a way that can be easily understood for the young age range of my picture book.
Where did your love of books/storytelling/reading/writing/etc. come from?

My love of reading began early, and it is still one of my favorite pastimes. I enjoyed school. I had some incredible teachers who encouraged me along the way. English was always one of my favorite subjects. I loved reading and writing poetry in high school. That played a part in how I wrote Christian and the Great Journey and Christian the Worry Detective, which is in the publishing process now.
About the Author
Monica Jobe grew up in the hometown of Superman, Metropolis, Illinois, where her love of books began early. She currently resides in Clarksville, Tennessee, with her husband of 7 years, Bill; their 6-year-old son, Seth; 13-year-old chocolate lab, Scout; and 3-year-old solid black cat, Freckles (named by Seth). Monica first received the calling to write children's books during an internship in Garden Valley, Texas, following high school. After graduating from the Institute of Children's Literature, Monica set out on her own journey in life and traveled different paths before she could write about the greatest journey of all. She is a Registered Diagnostic Medical Sonographer. Monica is also a music and nature lover who values her family and faith in Jesus most of all.
Contact Links
Instagram: @monica.n.jobe
Purchase Links