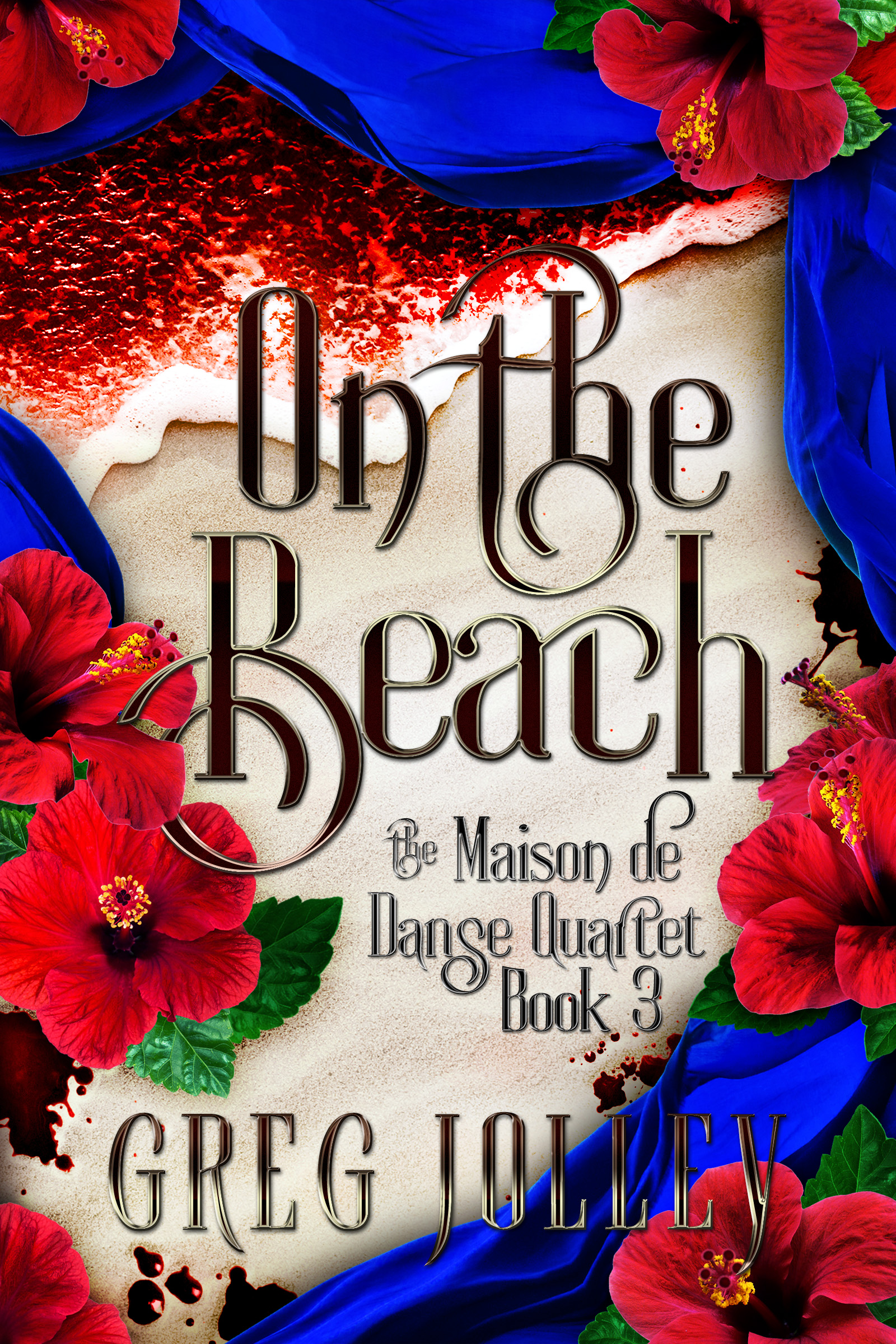 Book Three: The Maison de Danse Quartet
Suspense
Date Published: 08-01-2022
Publisher: Épouvantail Books
Private investigator Joy Nakamura is working the strangest cold case of her career, the 1999 disappearance of the five Sanger children. Working the old files, she tries to make sense of a twisted and clearly delusional interview within the records, the closest thing to a confession or explanation. Fighting her personal demons and ruinous alcoholism, she latches onto a clue and goes on the hunt.
The trail leads Joy to Maison de Danse, a family compound in Ormond Beach. Gaining access,
she questions Bo and Jangles Danser, a handsome man with two distinct personalities: one well-mannered and kind; the other vicious and deadly. They are soon entangled in lies and deceits as she presses on with the investigation, determined to find out what happened to the five children.
When she next meets Izzy Danser, her world is turned upside-down as the mystery gets dark and menacing. Caught up in the family's ménage, she's drawn into their eccentric lives and secrets, desperate to discover what happened to the Sanger children. As she draws closer to the answer, a long black shadow threatens to consume her.
Risking her life and sanity, Joy will stop at nothing until the killer is made to pay for his crimes.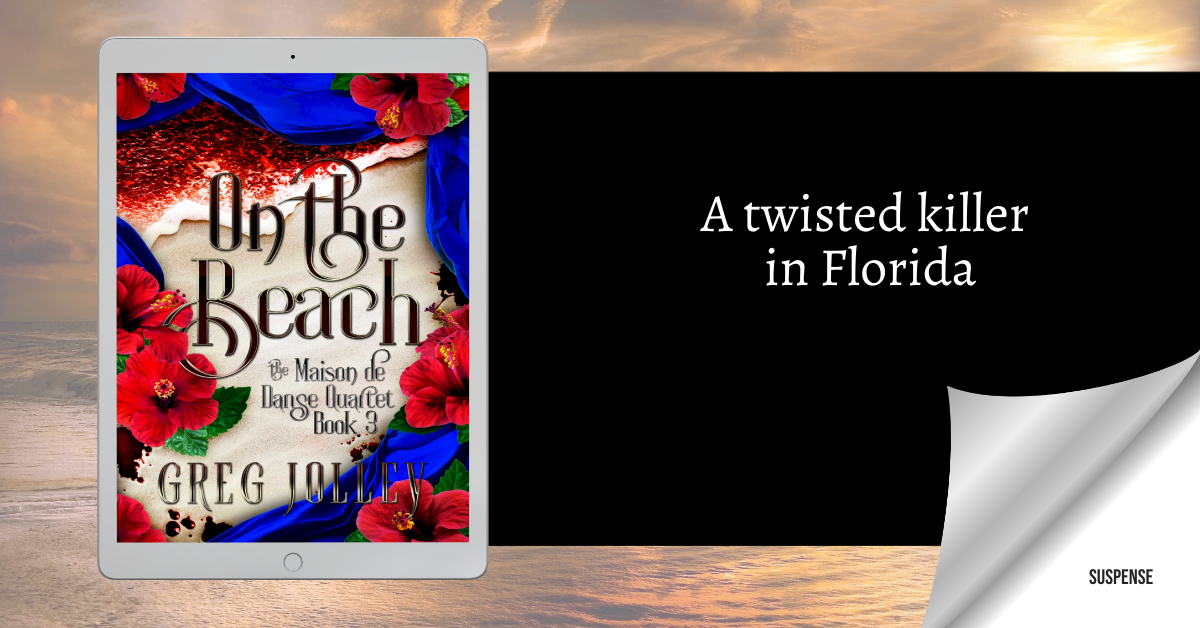 Interview with Greg Jolley
How did you become involved with the subject or theme of your book?

I had a passionate need to understand what makes IM Danser as strange and deadly as he is. This included a lot of research into the many types of disassociation. His type of immersive delusion is uncommon, where he lives in a much different world than we do – one inside his colorful and creative mind. For Joy Nakamura, I needed to understand and use her own battle with compulsions while she hunts him down for a hideous and vicious crime.
What were your goals and intentions in this book, and how well do you feel you achieved them?

Telling a strange but compelling story is always the goal. I have to let the readers and reviewers decide how well they think I accomplished that. Working with the Danser family always makes the going fun and interesting as they are a great cast to work with. Often difficult, but never boring.
What was the hardest part of writing this book?

Getting a clear understanding of the military and technologies of the 1950s and dealing with the touchy subject of Joy Nakamura's alcoholism. Beyond that, I had to ensure that the story was all that really mattered and can't be lost in the details of these very complicated characters and their vastly different worlds.
What did you enjoy most about writing this book?

It was the months of research while sketching the story's skeleton and gathering ingredients. I also had a blast with the Austin-Healy section of the write as that part of the story has lived with me for years as a secret passion. I have built and retold it to myself a thousand times in the twilight hours. And as always, working with the Danser family makes me grin and often scratch my head at the same time.
Where there alternate endings you considered?

I always think I know where a novel is headed and I'm usually way off. Once the write starts and the cameras are rolling, the cast have their own needs and passions that steer the story onto its own road. By that time, they are pretty much ignoring me and living their own lives.
Can you share some stories about people you met while researching this book?

I generally avoid interacting with people at all cost (laughter). That said, I developed a deep bond with the song "On The Beach" by Neil Young and Nevil Shute's novel by the same name. I tried to get Neil Young to let me use his lyrics as the framework by quoting them for the different parts, but his publisher is real tight with permissions. There were also months of researching Nevil Shute and his book to understand what he accomplished so well. I read many fine writers who helped me to grasp the early years of the America's space flight program, the effects of electromagnetic pulses, and ships used as light houses in the 1950s.
What genre of books do you enjoy reading?

There are usually seven or eight books in different parts of the house that I'm reading at the same time, most of them non-fiction research or true crime titles.

The only fiction I allow myself is Elmore Leonard and Stephen King, who I read with a sharp pen, learning so much about structure and pace and building edges.
About the Author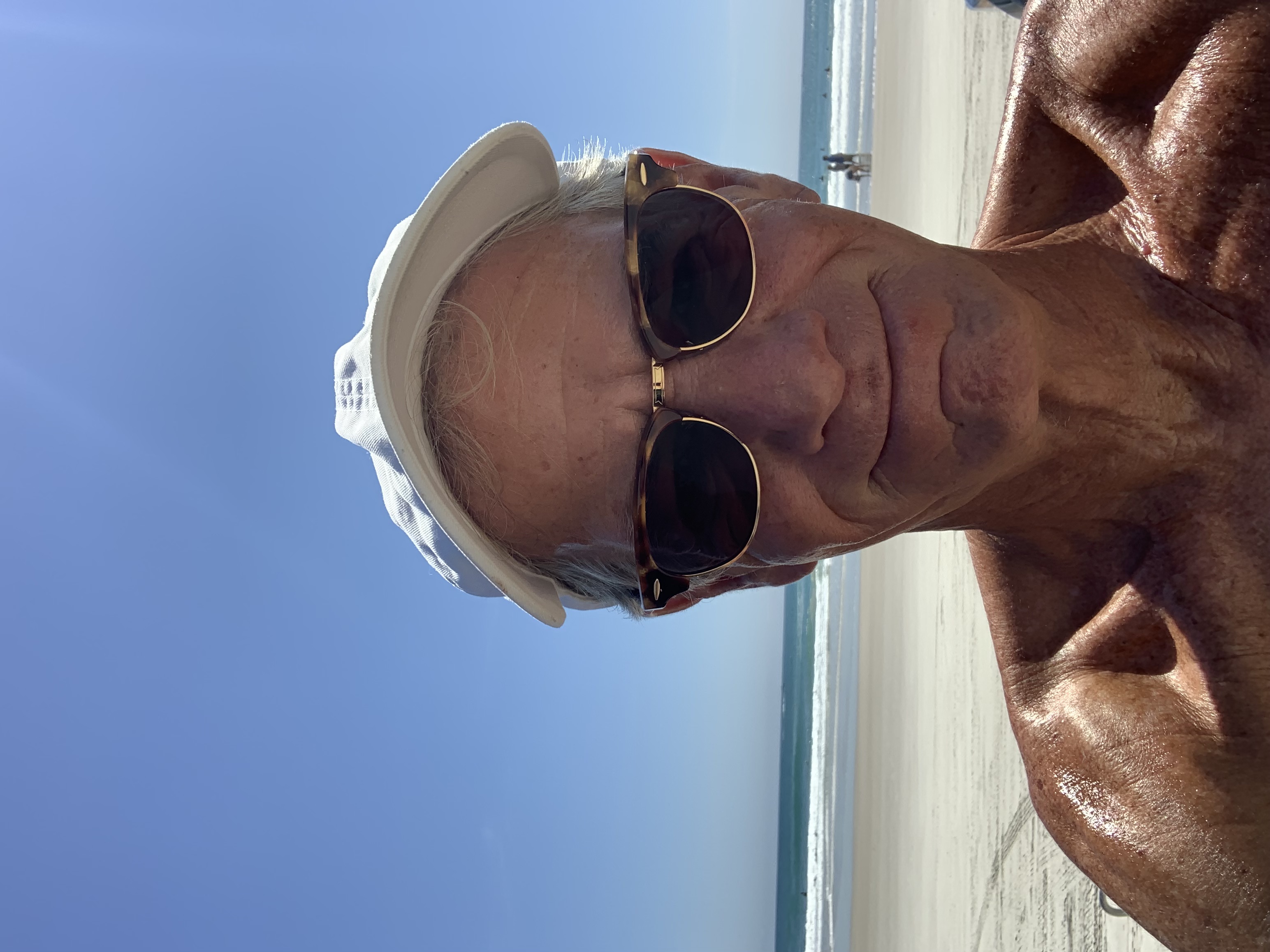 Greg Jolley earned a Master of Arts in Writing from the University of San Francisco and lives in the very small town of Ormond Beach, Florida. When not writing, he researches historical crime, primarily those of the 1800s. Or goes surfing.
Contact Links
Twitter @gfjolle
Purchase Links