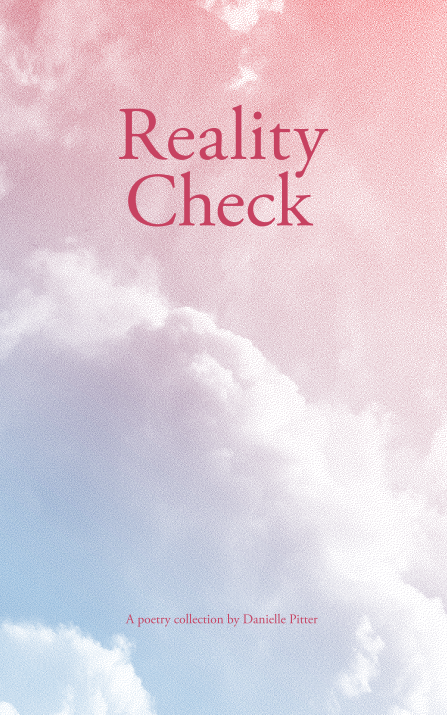 Young Adult/Poetry/Contemporary
Date Published: April 14, 2022
Emotion, time and self are the most necessary parts of humanity. Emotion draws out the best and worst parts of people. Time is something that is never noticed, until it is. The self is the deepest part of the soul that a person can recognize. Reality Check is a poetry collection written during the 2020 coronavirus pandemic. These poems are how Danielle Pitter describes hope, love, family, healing and forgiveness.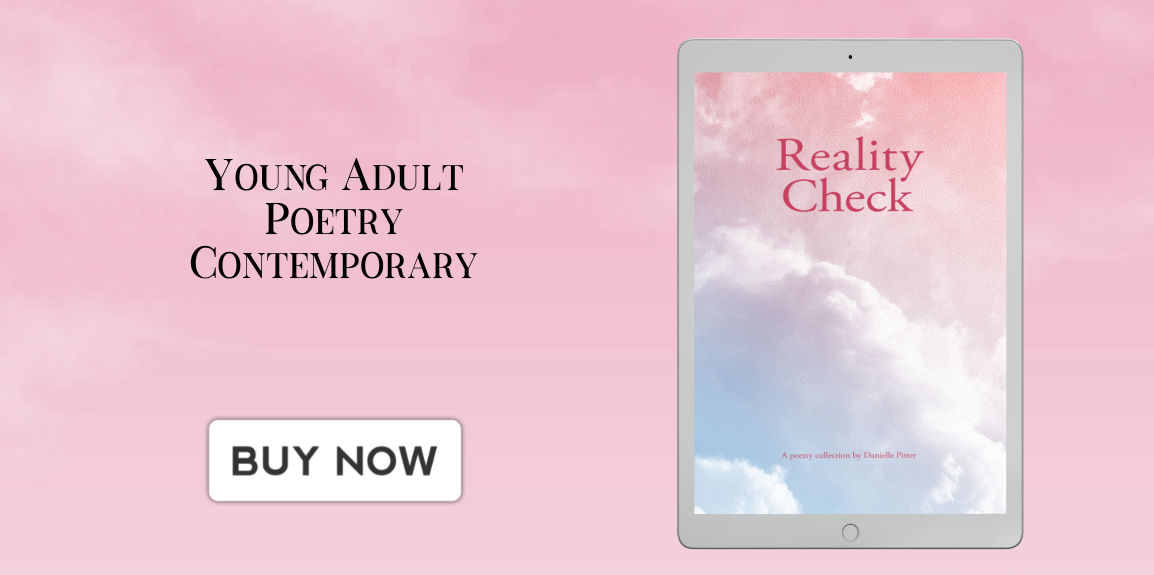 Interview with Danielle Pitter
How did you become involved with the subject or theme of your book?

I started this first book during the peak of the pandemic in 2020. The US was in lockdown, and I was filled with a lot of anxiety and fear with what to do. I had also lost my job because of the pandemic. I had always been writing my whole life, but had never written a book before. Usually, I write a blog post, or use social media to distract myself. But during that time, I needed a better outlet for my thoughts, so I applied them into a book. And that's how Reality Check was born!
What were your goals and intentions in this book, and how well do you feel you achieved them?

My goal was kind of self-centered lol! I was so zoned in on finding a way to let out all of my thoughts on myself, the world, my family that I was hiding myself away. I feel like I came out of this journey knowing much more about myself, but also know more about how other people cope. How others coped through the pandemic, their family issues, problems with friends, jobs, etc. A lot of my readers felt comforted by my work, and that is the most unexpected, fulfilling gift I've ever received.
What was the hardest part of writing this book?

I think the hardest part was digging deep within myself, and figuring out what I wanted from myself. I'd spent my whole life hiding away from the world, because of fear, lack of experience, and a sheltered childhood. But now I realize that the only person you can help is yourself. And if you can get past that, then no one or nothing can keep you from getting what you want.
What did you enjoy most about writing this book?

Surprisingly, it was the editing process, working with my Reedsy editor Erin McCoy. She was the first editor I ever worked with who really understood my intention with my writing, outside of my close circle. As a poet herself, she hit every line, every detail and filled my in with so much knowledge about poetry and how to be more specific. I loved working with her.
Where there alternate endings you considered?

I don't think I've considered alternate endings, since this is a poetry book, but I have considered other poems to include in the book. Some are: Silence (Patreon Poem of the Week #7), Unexpected (Patreon Poem of the Week #8), and Birthday Feels (Patreon Poem of the Week #17).
Can you share some stories about people you met while researching this book?

I mostly spent time with my family and my first therapist during the making of this book. When I'd told my family that I was writing Reality Check, they were really excited for me. My uncle John gave me some writing advice, and was one of the first ones to buy my book when it came out. My mom was super proud of me for sharing my experience in a book for everyone to read.
What genre of books do you enjoy reading?

I mostly enjoy Young Adult romance, contemporary, some fantasy, and paranormal romance. My favorite series are Harry Potter (but I don't agree with J.K. Rowling's comments on the LGBT community), The Twilight Saga, and the Mortal Instruments. My favorite standalone books are Instructions for Dancing by Nicola Yoon, With the Fire on High by Elizabeth Acevedo, and Clap When You Land also by Elizabeth Acevedo. I additionally love Tomi Adeyemi's Children of Blood and Bone.
About the Author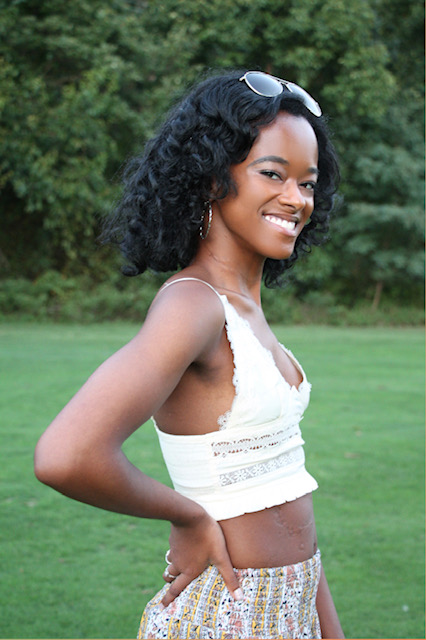 Born and raised in New Jersey, Danielle has been writing stories since early childhood. What started from with innocent fairy-tales in first grade turned into a growing passion that was always one step behind her. After graduating from the University of Phoenix in 2017 with a bachelor's degree in Communications and Journalism, she started her writing journey as a journalist for entertainment media outlets like TV After Dark, Fangirlish and Glitter Magazine. She is a member of the New Jersey Library Association. Currently, she's both writing on her own website, PoetryBooksYA.com, and dodging her father's phone calls about getting a master's degree.
Contact Links
Purchase Link