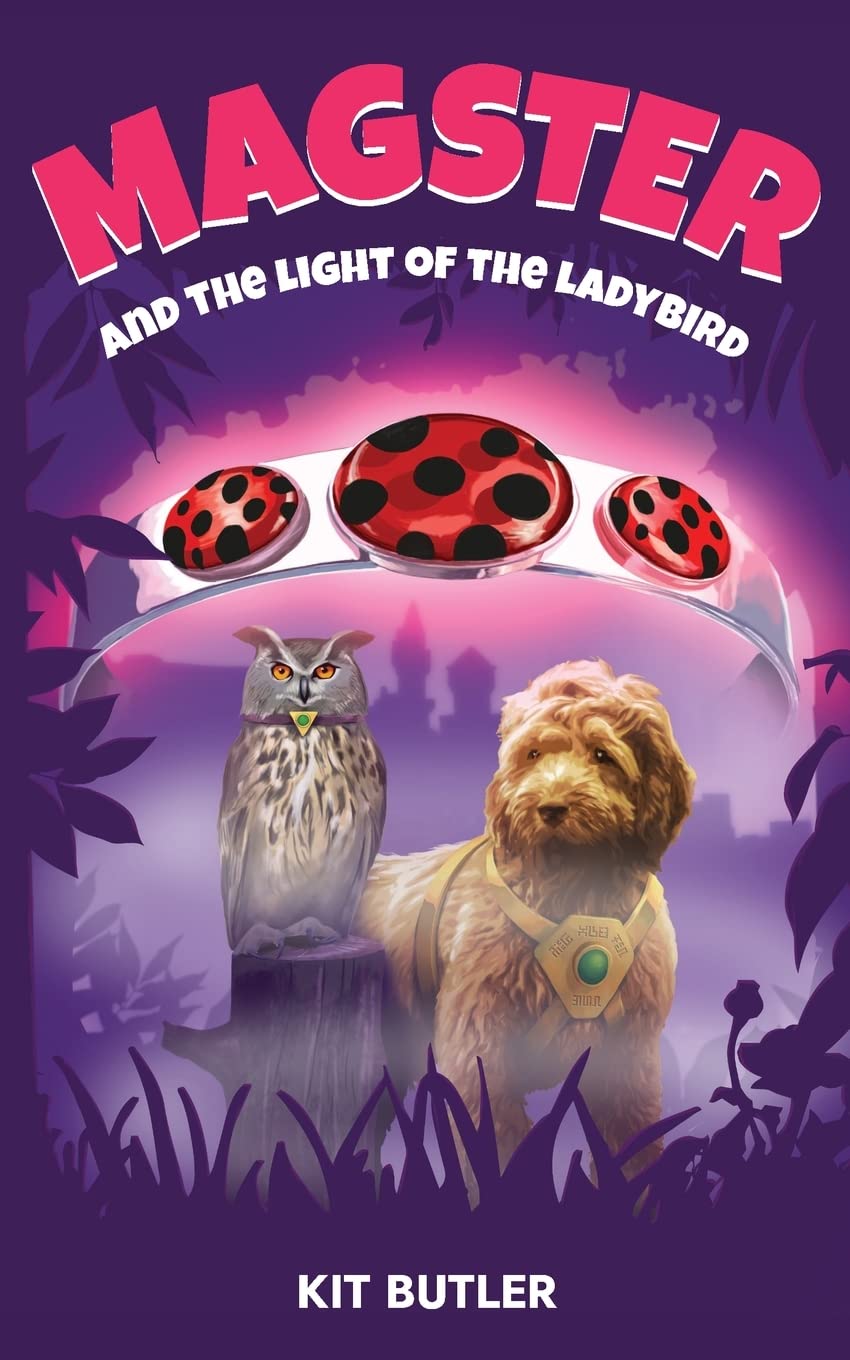 Children's Fantasy
Date Published: 4 May 2022
Publisher: SilverWood Books
Magster the Cockapoo and her human daddy, Paul, go for a walk in the woods. A mysterious stranger recruits her as a special agent for the Mystic Council of Mages. Her first mission is to protect the "Light of the Ladybird" and so their adventures begin. After a nail-biting duel, Magster's reputation as a force to be reckoned with is sealed; her work for the Mystic Council of Mages has only just begun.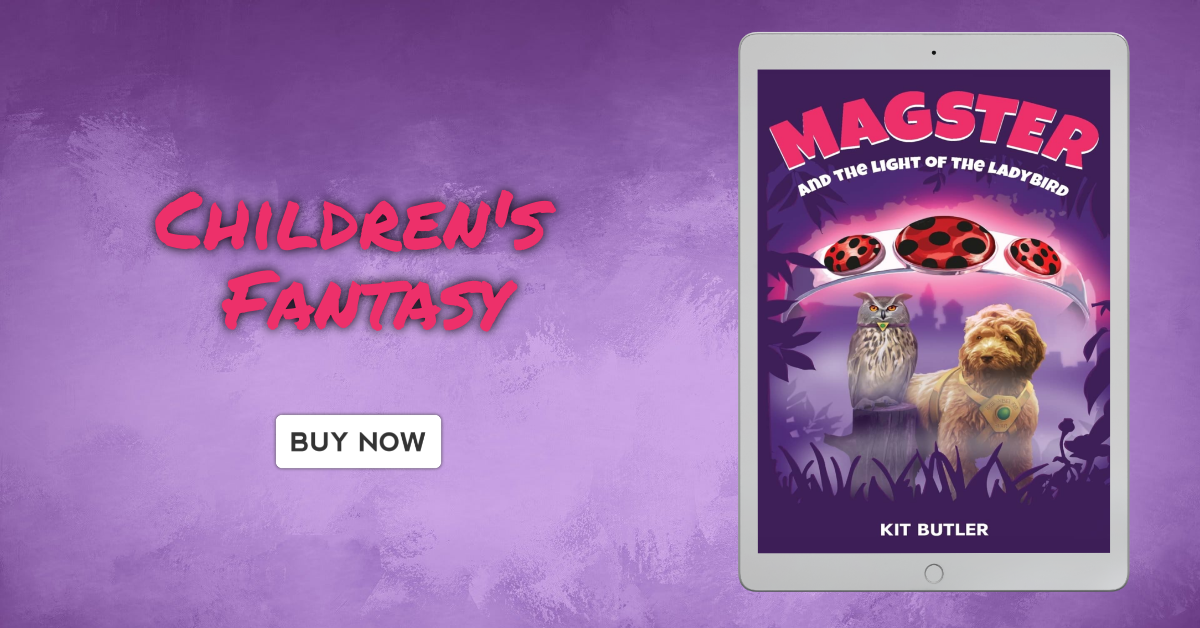 Interview with Kit Butler
How did you become involved with the subject or theme of your book?

I created the Magster and the Light of the Ladybird after constant dreams about my pet Cockapoo, Maggie, whom I was forced to be parted from, due to a break up in a relationship. I was writing a mystery/ thriller novel at the time but decided to shelve that and concentrate on the Magster series, due to the fact that I was getting so much more creative inspiration from these stories and I also had an overwhelming feeling that the Magster stories were the books that I should be writing and bringing to release.

What were your goals and intentions in this book, and how well do you feel you achieved them?

The goal of all Magster books is that the themes of friendship, perseverance, courage and love really shine through in the story and I hope Magster and the Light of the Ladybird, is just the beginning.

Secondly, I am aiming to introduce my readers to the Magster Universe and to give them a exciting adventure story that will stimulate their imaginations.

I feel that the after the feedback that I have received so far, the book is definitely going in the right direction.

What was the hardest part of writing this book?

I would say that the hardest part of writing the Magster Series is that I have such a rich universe of characters to call on and therefore, so many options for potential plot changes in front of me. So, I can suffer with what I believe Albert Einstein called, "Option Paralysis"

That is when is when you have so many ideas and options available to you, that you sometimes come to a standstill, in choosing which way to go.

What did you enjoy most about writing this book?

Just the sheer joy of writing it!

Where there alternate endings you considered?

No, not for this book and not for any others because I have the end game for the entire Magster series already in mind and I am looking forward to delivering it.

Can you share some stories about people you met while researching this book?

No, this book was written from my heart. No research or anybody else was involved.

What genre of books do you enjoy reading?

Oh, so many…. Mystery, Fantasy, Adventure, Horror, History, Auto biography, Biography



About the Author
KIT BUTLER lives in the Midlands. He has been an avid reader since childhood but his real passion for writing came a lot later in life. He spent his previous years as a professional session guitarist and published composer. Kit then worked in digital media sales and later as a commercial director and consultant, before he started writing in a professional capacity. Kit is the author of Magster and the Light of the Ladybird, which is the first book in a series of adventures for Magster.
Contact Links
Purchase Links