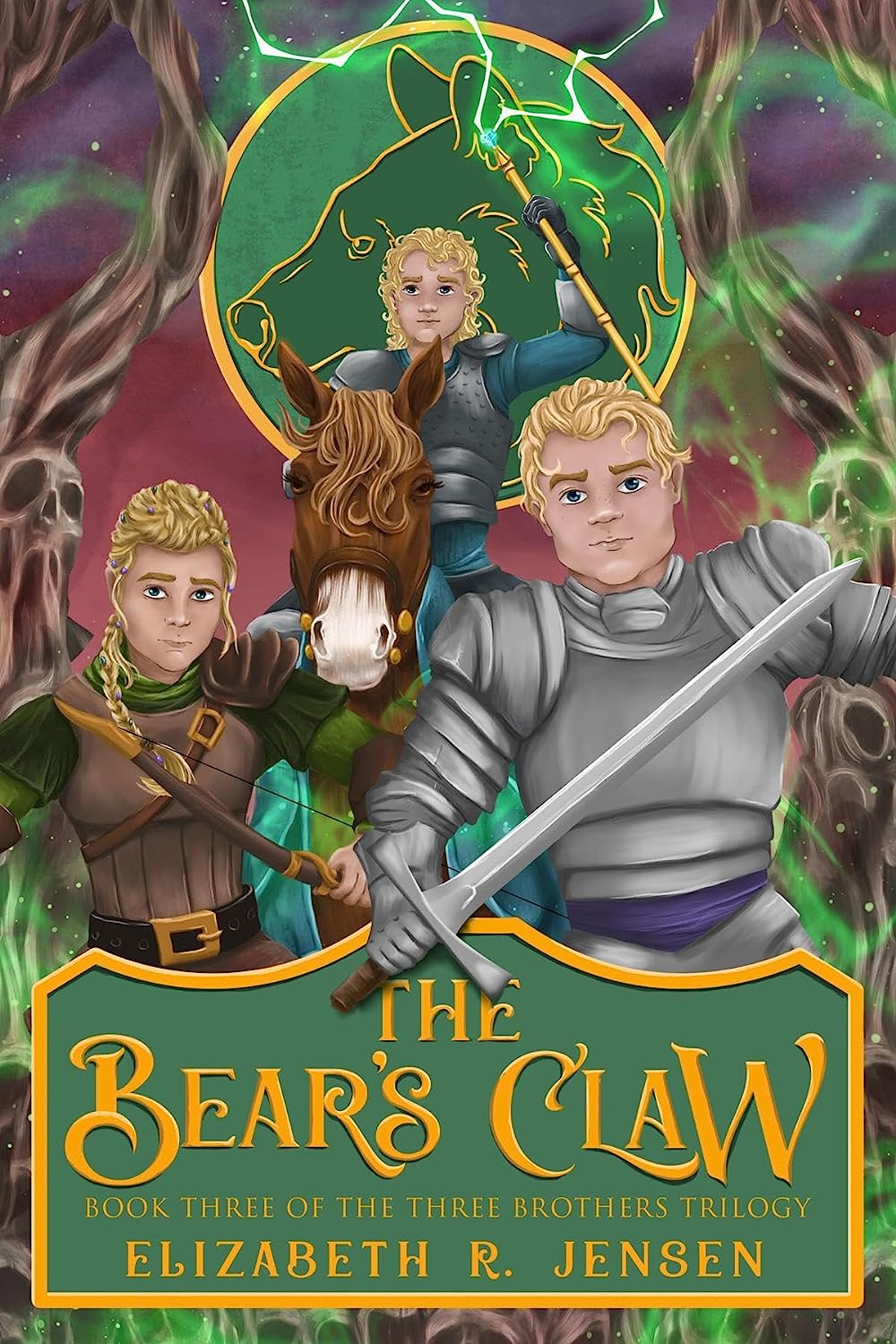 The Three Brothers Trilogy, Book Three
Young Adult
Date Published: July 15, 2023
The Wolfensberger brothers barely escaped the Lost Isles. Now, back in Etria, they long to return to their normal lives. Unfortunately, fresh danger is closing in fast.
Trouble begins with Princess Ella's disappearance. As Jules and Borus hunt for her, they find themselves fighting against oddly familiar circumstances. While his brothers are gone, Kass suffers a crushing loss that forces him to turn to friends for support.
With the trio more vulnerable than ever, the threat of war closes in. The bonds of family and friendship are tested when all must stand together in the final battle to save Etria. Will their efforts be enough to defeat the powerful fire mage, Pyr? Or will the Wolfensberger brothers be lost to the inferno of his rage?
Award-winning author Elizabeth R, Jensen delivers a story of love, war, and sacrifice in the highly-anticipated conclusion of her pulse-pounding trilogy!
Previous Books in the Series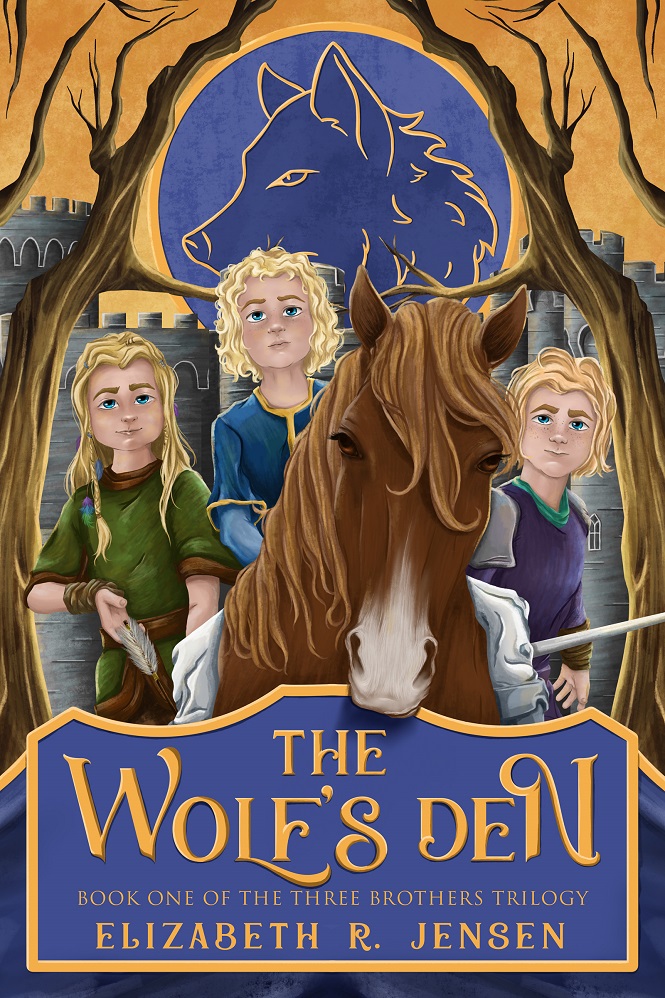 The Wolf's Den
The Three Brothers Trilogy, Book One
Three brothers...three destinies...three chances to fail.
One country hangs in the balance.
Peacetime in Etria is no time to become a knight. War lies in the past and the future is for growing new things. Swords become plows and soldiers become farmers, artists, shop owners, and poets. Everyone knows that training for a war that may never come is a waste of time, but for the three grandsons of the greatest war hero in history, knighthood isn't a choice; it's destiny.
The three inseparable boys set off on three very different roads to knighthood. The eldest travels the straight path. The middle boy follows the crooked way of the rebel. The youngest...he follows the trail of legend.
When war returns all too soon, the boys will be tested. They will hold in their hands the lives of the most powerful and important people of all of Etria. If they fail, their country may fall into darkness and horror.
But these boys were born to be knights, to protect their king, land, and people no matter the cost to themselves. In the end, they will give their all, but will it be enough?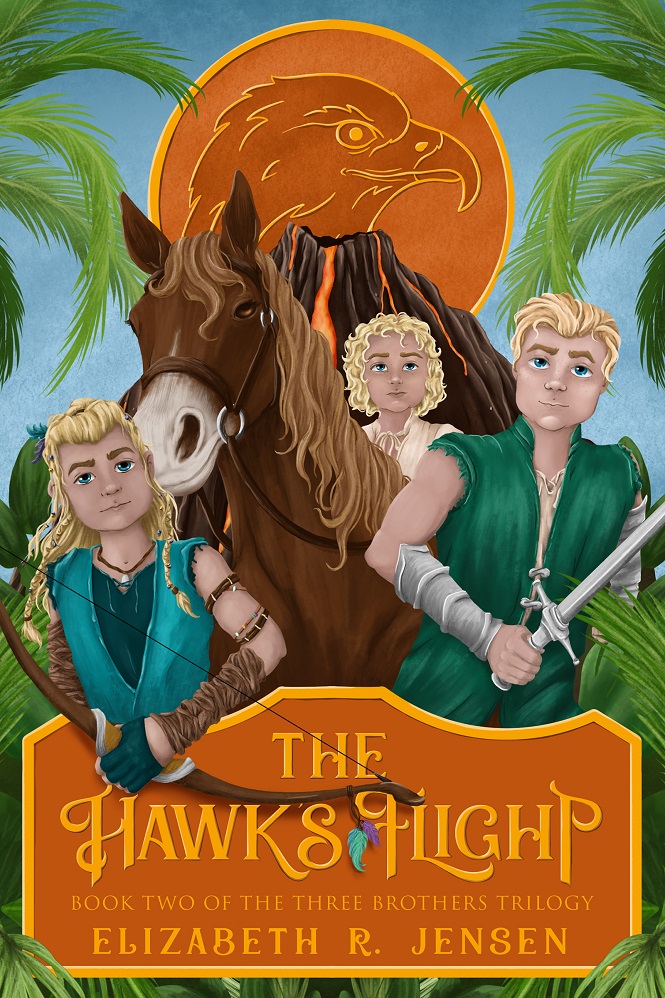 The Hawk's Flight
The Three Brothers Trilogy, Book Two
After twenty years of peace in the land of Etria, war has come crashing across its borders. Both Wanonia to the north and Ruschmann Blackwell to the south have waged attacks.
Suddenly, three young brothers find themselves thrust into the role of battlefront soldiers. Following separate paths, the three hone their skills and fight for their people.
The eldest brother, Borus, becomes a full-fledged swordmaster. The middle brother, Kass, masters horseback archery. The youngest brother, Jules, delves further into the art of weather magic.
Years pass as friendships are tested, and lives are lost. Only then are Borus, Kass, and Jules reunited on a top-secret diplomatic mission.
Can their bond as brothers withstand the challenges they face? Or will they become the latest casualties of the dragon sorcerer?
From Award-winning author Elizabeth R. Jensen comes The Hawk's Flight, a gripping tale of adventure and the unbreakable bond of family.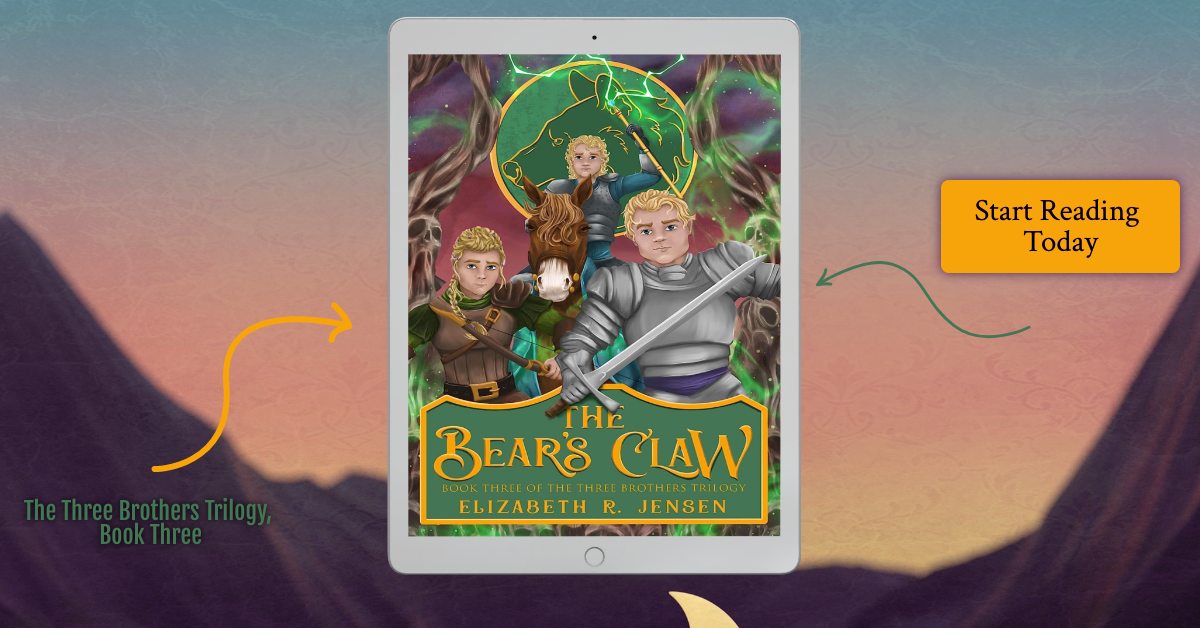 Interview with Elizabeth Jensen
How many books have you written and which is your favorite?

I have self-published 4 books and have three more in new to me genres that are at different stages in the process. I love all four of my books and am rather attached to my characters. I think that currently if I had to pick something as my favorite it would be the character, Sabine Wolfensberger. I have been obsessed with shapeshifting since I read the Animorph books in elementary school and she is my first shapeshifter character that I've written to date.




If you're planning a sequel, can you share a tiny bit about your plans for it?

The Three Brothers Trilogy ends with The Bear's Claw, but yes, I am planning on writing other books in this world. The next book that takes place in Etria is a prequel set when the Wolf is a fourteen-year-old first year squire. It is a YA Fantasy and will explore how Burchard Wolfensberger became 'the Wolf' with strong themes of friendship and staying true to yourself. The Wolf's story should be published in mid-2024.

I am also planning a duology about Jules Wolfensberger and events immediately following The Bear's Claw.




Do you want each book to stand on its own, or are you trying to build a body of work with connections between each book?

My intention was to create a trilogy where each book could stand on its own or be enjoyed as a set. When I began my first book, The Wolf's Den, I was not sure if I would complete the trilogy or not.




How did you come up with the title for your book?

I decided when I was writing the second book, The Hawk's Flight that I wanted each of the brothers to end up with nicknames, like their grandfather, the Wolf. I started thinking about what animals are like a wolf, but not the same and came up with a bear. In The Bear's Claw the Wolfensberger brothers are no longer under the direct supervision of other knights. I felt that as Borus steps all the way into his role as a leader that it could be represented within the title, without giving too much away. I also fell in love with the idea of bear claws shredding the pages for the interior design.




How long did it take you to write this book?

Just over a year. I had the first draft, but wanted to get additional feedback from a new to me editor and it took quite a while to find someone who was the right fit.




What does the title mean?

The simplest interpretation of The Bear's Claw would be Borus's Sword. Since Borus will earn the nickname, the Bear, and is also a sword master.




What did you learn when writing the book?

That people I don't know enjoy my writing. The feedback I have gotten has fueled my desire to keep writing and to want to give my readers a book they will love.




What surprised you the most?

How emotional I was while writing it. Even during the happy scenes. I did not expect when I started my writing journey back in 2020 that I would become this attached to my stories.




Have you ever killed off a character your readers loved?

Yes, I have. When I went into writing The Bear's Claw I knew that in order for the book to feel like a true conclusion to a trilogy I was going to have to let a couple of the more major characters go. As much as I love the scenes I wrote for those characters and really feel it adds to the story, I will admit that every time I read them I end up in tears. Because I am just as attached to my characters as my readers.




What do you do to get inside your character's heads?

I use a lot of my own life experiences. I have had comments that The Bear's Claw has too much death. While that might be true to some, my mother lost her battle to breast cancer when I was five. Which has played a huge role in shaping who I am. I also was adopted and have five step-siblings, so my concept of family is a lot more fluid than some people. I think that has really helped me create the bonds my characters share.

I also listen to my three boys. I pay attention to what they are laughing about, things that make them sad, how they interact with each other, how they handle different life situations.
About the Author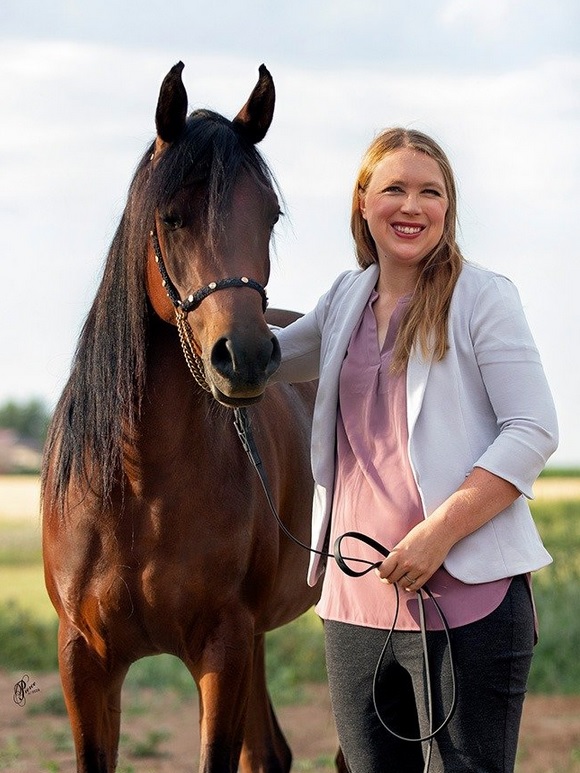 Elizabeth R. Jensen is an Arabian horse breeder in Atlanta, GA. Elizabeth has a bachelor's degree in animal science, a master's of business administration and a master's of organizational leadership. In elementary school, Elizabeth was introduced to creative writing in an after-school poetry class for gifted students. Since then, she has continued to write poetry. The Wolf's Den is her debut novel.
Contact Links
Purchase Links