Book 1, Physics, Lust and Greed Series
Date Published:
June 15, 2020
Publisher: Acorn Publishing
The year is 2044. Housed in a secret complex beneath the eastern Arizona desert, a consortium of governments and corporations have undertaken a program on the scale of the Manhattan Project to bludgeon the laws of physics into submission and make time travel a reality.
Fraught with insecurities, Marshall Grissom has spent his whole life trying not to call attention to himself, so he can't imagine he would be remotely suited for the role of time travel pioneer. He's even less enthusiastic about this corporate time-travel adventure when he learns that nudity is a job requirement. The task would better match the talents of candidates like the smart and beautiful Sheila Schuler, or the bristle-tough and rattlesnake-mean Marta Hamilton.
As the project evolves into a clash between science and corporate greed, conflicts escalate. Those contributing the funding are mostly interested in manipulating time travel for profit, and will stop at nothing, including murder, to achieve their goals.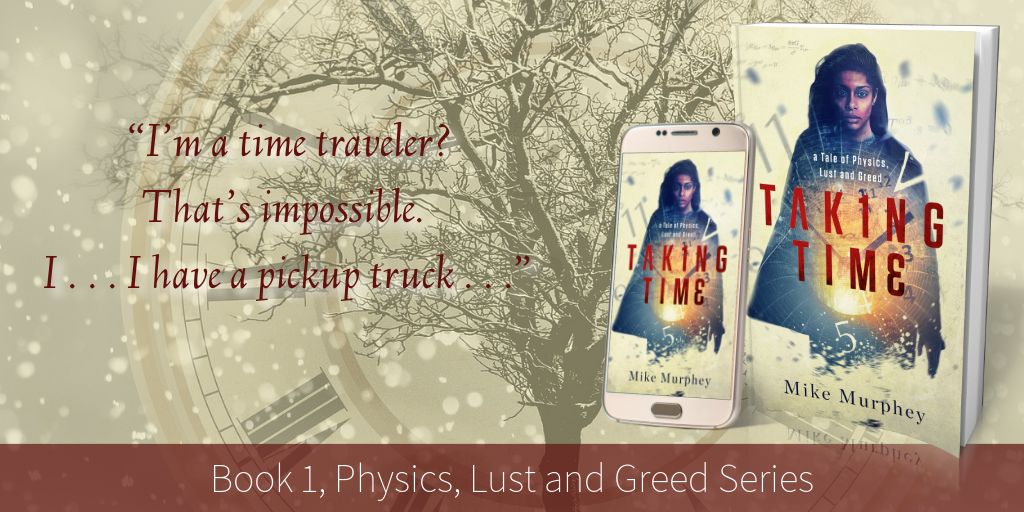 Interview with Mike Murphey
What was the hardest scene from your book to write?
With sci-fi, the technical scene setting is probably the most difficult. The physics of time travel needs to be grounded in real theory, but you don't want the narrative to get bogged down. You don't want to lose the story in the science, and that's a difficult balance to achieve.
Why did you choose to write in your particular field or genre?
I don't write in a particular genre. This series is sci-fi time travel. I like the romance of time travel and it provides a good setting for the story I want to tell. I've also written a coming-of-age novel called Section Roads. I've written a baseball novel called The Conman, and I'm working on a non-fiction book that will be entitled We Never Knew Just What it Was… the Story of the Chad Mitchell Trio.
If you write in more than one genre, how do you balance them?
I go where my interest takes me. That's not the best marketing plan. The best marketing plan is to do just one thing so you build a following that knows what to expect. My interests are broader than one thing.
What did you enjoy most about writing this book?
The most fun of writing any book is building the characters—or in the case of non-fiction, getting to know the characters. In fiction, it's fun to sit down at the computer each day and see where these people—who you are in the process of getting to know—will take you. Unlike the real world, if they piss you off, you can get rid of them.
What book that you have read has most influenced your life?
Huckleberry Finn
Tell us a little about yourself? Perhaps something not many people know?
I was a newspaper reporter and editor for thirty years. I am an old-man baseball player. I hate squirrels.
Can you tell us something about your book that is not in the summary?
My protagonist has an erectile problem.
About the Author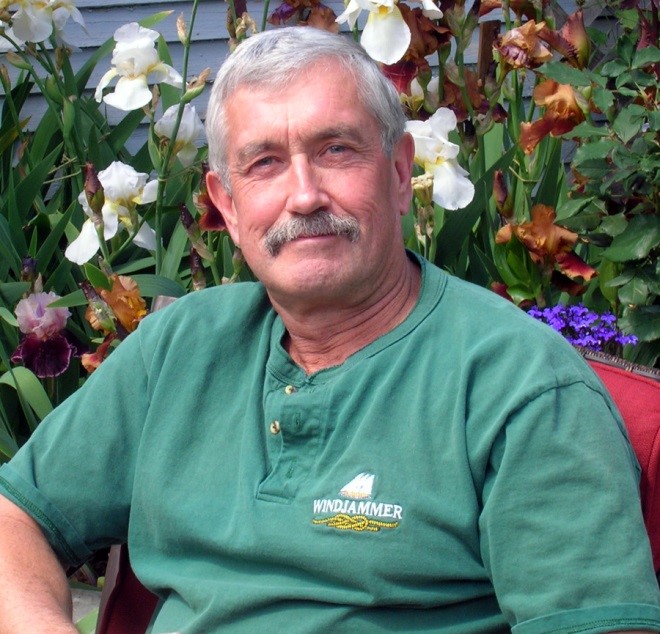 Mike Murphey is a native of eastern New Mexico and spent almost thirty years as an award-winning newspaper journalist in the Southwest and Pacific Northwest. Following his retirement from the newspaper business, he and his wife Nancy entered in a seventeen-year partnership with the late Dave Henderson, all-star centerfielder for the Oakland Athletics, Boston Red Sox and Seattle Mariners. Their company produced the A's and Mariners adult baseball Fantasy Camps. They also have a partnership with the Roy Hobbs adult baseball organization in Fort Myers, Florida. Mike loves fiction, cats, baseball and sailing. He splits his time between Spokane, Washington, and Phoenix, Arizona, where he enjoys life as a writer and old-man baseball player.