Book 2 in the Isle of Palms Suspense series
Romantic Suspense
Date Published:05-04-2021
Brittany Nelson returns to the South Carolina Lowcountry to help her sister, Blake, run the family bed and breakfast and care for her three-year-old niece. Soon after, strange occurrences begin taking place. Brittany can't shake the feeling that the ghosts of her family's past haven't been laid to rest, after all.
As she works to unravel how this is possible, she finds herself in the center of unfathomable events. But if the Nelson sisters know anything, life at Isle of Palms isn't always a day at the beach.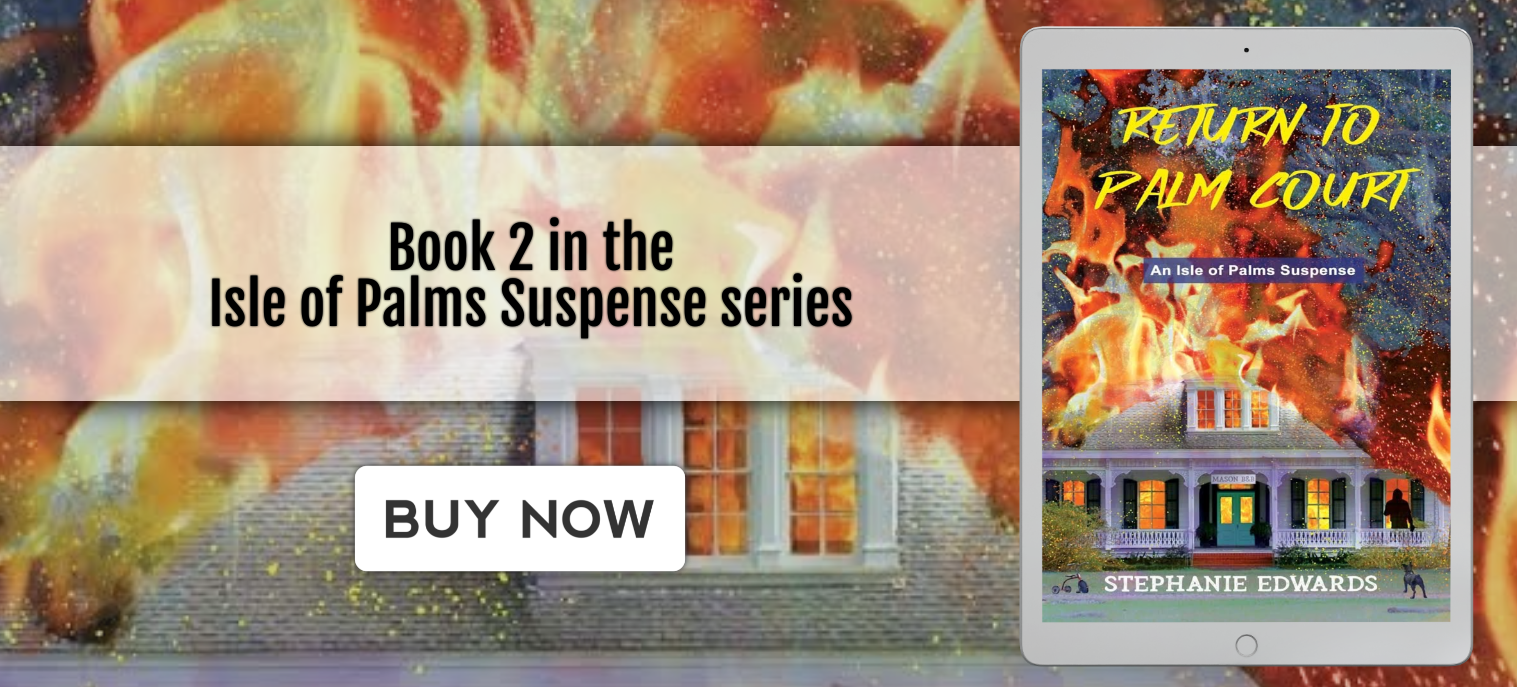 Interview with Stephanie Edwards
For those interested in exploring the subject or theme of your book, where should they start?

My books take place in the South Carolina Lowcountry. I've been reading books that place in this region for decades.
How did you become involved with the subject or theme of your book?

Isle of Palms is my favorite place to visit. My husband and I stayed in a beach cottage with a backyard full of spooky oak trees dripping with Spanish moss. The ghost story presented itself to me on a silver platter.
What were your goals and intentions in this book, and how well do you feel you achieved them?

My goals were to pick up where my first book in the series, The Haunting on Palm Court, left off and to introduce my readers to Blake's sister, Brittany. Also, I wanted to write about a deaf character, who leads a normal life. Being deaf isn't a plot point or a struggle. It's a characteristic that makes up who she is. This was important to me because I grew up with deaf family members and friends, and I wanted to honor them through my work. I've received positive feedback about Brittany as a whole.
Anything you would like to say to your readers and fans?

Thank you so much for supporting me!
What did you enjoy most about writing this book?

Seeing where the characters took the story. I try to listen to them and let them lead the way.
Can you tell us a little bit about your next books or what you have planned for the future?

I'm working on Book Three in the Isle of Palms Suspense series.
How long have you been writing?

I landed my first newspaper column at the age of 13. I've been writing ever since.




Can you tell us a little bit about the characters in Return to Palm Court?

Brittany is the main character. After grad school, she decides to go to her family's B&B and help her sister, Blake, take care of her three-year-old niece, Macy. In the meantime, Brittany's fiancé, Ryan, is away doing his medical residency. Everything seems to be going great until Brittany notices strange occurrences surrounding Macy. She has to wonder if the ghosts of their family's past have returned.




If you could spend the day with one of the characters from Return to Palm Court who would it be? Please tell us why you chose this particular character, where you would go and what you would do?

Granny Mason — she might be a ghost, but she is beyond supportive of her family. I'd love to spend a day with her on a dock, going crabbing and talking about her life.



About the Author
Stephanie Edwards has been writing professionally since she landed her first newspaper column at the age of 13. Her love for the Lowcountry, the Atlantic Ocean and a good ghost story inspired her to write her first book, The Haunting on Palm Court: An Isle of Palms Suspense. A stay at a beach cottage with a spooky backyard, filled with old oak trees, inspired the novel.
Stephanie lives in Tennessee with her husband, Ron, and their adorable dog, Shadow. Be sure to keep up with Stephanie's publishing news at stephedwardswrites.com.
Contact Links
Purchase Link