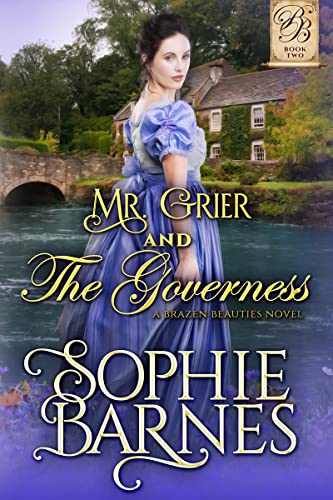 The Brazen Beauties, Book 2
Regency Romance
Date Published: July 26th, 2022
He's the dutiful guardian…
She's the breath of fresh air he needs…
Olivia Poole knows her time for marriage has passed, so she accepts the position of governess to Mr. Grier's ward. However, she cannot reject the vow she once made her sister – that she would live her life to the fullest. Armed with a list they created together, she determines to honor her promise. But being a governess and an adventuress isn't so easy. Least of all when the only man she would ever consider for her last challenge happens to be her employer.
Although Grayson Grier mourns the loss of his rakish days, he is determined to do right by his ward. But when he meets Miss Poole, the prim and proper governess seeking employment, something about her begs to be challenged. Ignoring his better judgment for once, Grayson hires her on the spot – a decision destined to tempt him at every turn. For what he did not anticipate was her list, or the fact that his name would be on it. Right next to kissing…
Other books in the The Brazen Beauties series: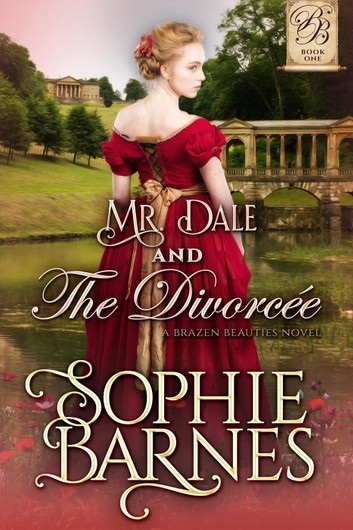 Mr. Dale and The Divorcée
The Brazen Beauties, Book 1
He's a respectable barrister…
She's the most scandalous woman in England…
Wilhelmina Hewitt knows she's in for a rough ride when she agrees to help her husband get a divorce. Nothing, however, prepares her for the regret of meeting Mr. Dale on the eve of her downfall. No other man has ever sent her heart racing as he does. Unfortunately, while she'll soon be free to engage in a new relationship, no upstanding gentleman will have her.
James Dale would never pursue another man's wife. Or a woman reputed to be a deceitful adulteress. Furious with himself for letting the lovely Mrs. Hewitt charm him, he strives to keep his distance. But when her daughter elopes with his son, they're forced into a partnership where passion ignites. And James soon wonders if there might be more to the divorcée than meets the eye.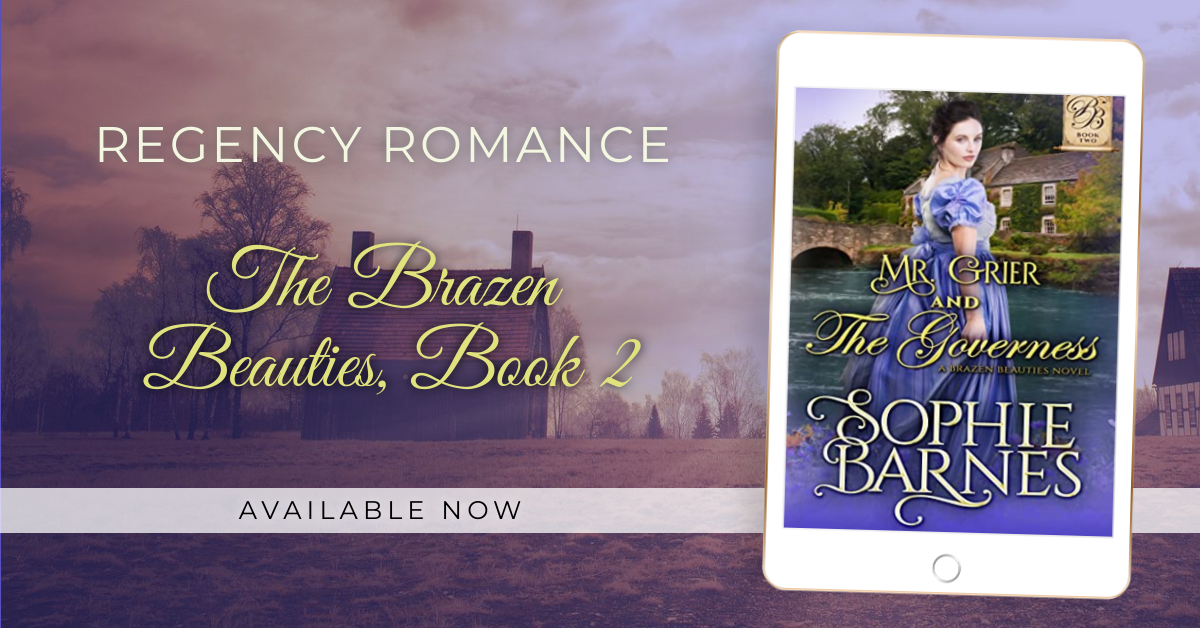 Interview with Sophie Barnes
How did you become involved with the subject or theme of your book?
It began with a reader request (or rather a few reader requests) for historical romances with older couples as the heroes and heroines AND for untitled heroes and heroines as well. I decided to combine the two ideas for the Brazen Beauties series where men and women in their late thirties/early to mid-forties find the love matches they'd long since given up on. No debutantes here, which allowed for an opportunity to explore a different set of situations. In book one, for example, both the hero and heroine have fully grown children from previous relationships. In Mr. Grier and the Governess, we meet a lonely spinster who longs to live life to the fullest and a hero whose grief and the guilt it's brought with it, has stopped him from doing precisely that. The series conclusion, Mr. West and The Widow, will explore both physical and emotional wounds linked to war and a previous marriage, while focusing on the common thread that things aren't quite as they seem.
What were your goals and intentions in this book, and how well do you feel you achieved them?
I always strive to write books with memorable characters who are unique. Romance novels often have a villain - someone who's truly detestable and made to hate. I've written my fair share - in fact I quite enjoy doing so :) But in this book, I wanted the entire cast to be mostly decent and kind toward each other. While there are a couple of 'villainesses' they're not evil or cruel as such, they just make life a little bit trickier for the hero and heroine. So in terms of creating likeable characters while still maintaining an interesting plot, I do think I've succeeded.
What was the hardest part of writing this book?
Everything relating to 'the bucket list'...lol. Preventing it from becoming too repetitive while weaving it into the romance so it didn't feel unrealistic or forced, was challenging. As a result, I rewrote the beginning and rearranged the middle because I wasn't happy with how it was coming together. Plus, I didn't want the list to be something Olivia did entirely on her own. I knew it would work best if Grayson found out about it earlier than what was initially intended, so he could help her. This required making changes and also added to the length of the book.
What did you enjoy most about writing this book?
The first kiss :) There was so much leading up to that and it does come later than what's generally expected in these books, making it one of those 'finally' moments. But at the same time, I don't think it could have happened sooner without feeling rushed or contrived because of who the characters are and the personal issues they were both dealing with. But yes, writing that scene was satisfying.
Were there alternate endings you considered?
No. I usually know how the story ends before I start writing. There have been exceptions, but with this one I definitely had a general idea of how the story would end.
Can you share some stories about people you met while researching this book?
I do most of my research online or through books, so I rarely meet any anyone while doing it.
What genre of books do you enjoy reading?
Mostly historical fiction and murder mysteries, although I do enjoy the occasional thriller. Favorite authors of mine range from Julia Quinn to Wilbur Smith to Mary Higgins Clark.
About the Author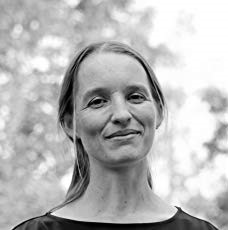 USA TODAY bestselling author Sophie Barnes spent her youth traveling with her parents to wonderful places all around the world. She's lived in five different countries, on three different continents, and speaks Danish, English, French, Spanish, and Romanian with varying degrees of fluency. But, most impressive of all, she's been married to the same man three times—in three different countries and in three different dresses.
When she's not busy dreaming up her next romance novel, Sophie enjoys spending time with her family, swimming, cooking, gardening, watching romantic comedies and, of course, reading.
Contact Links
Purchase Links