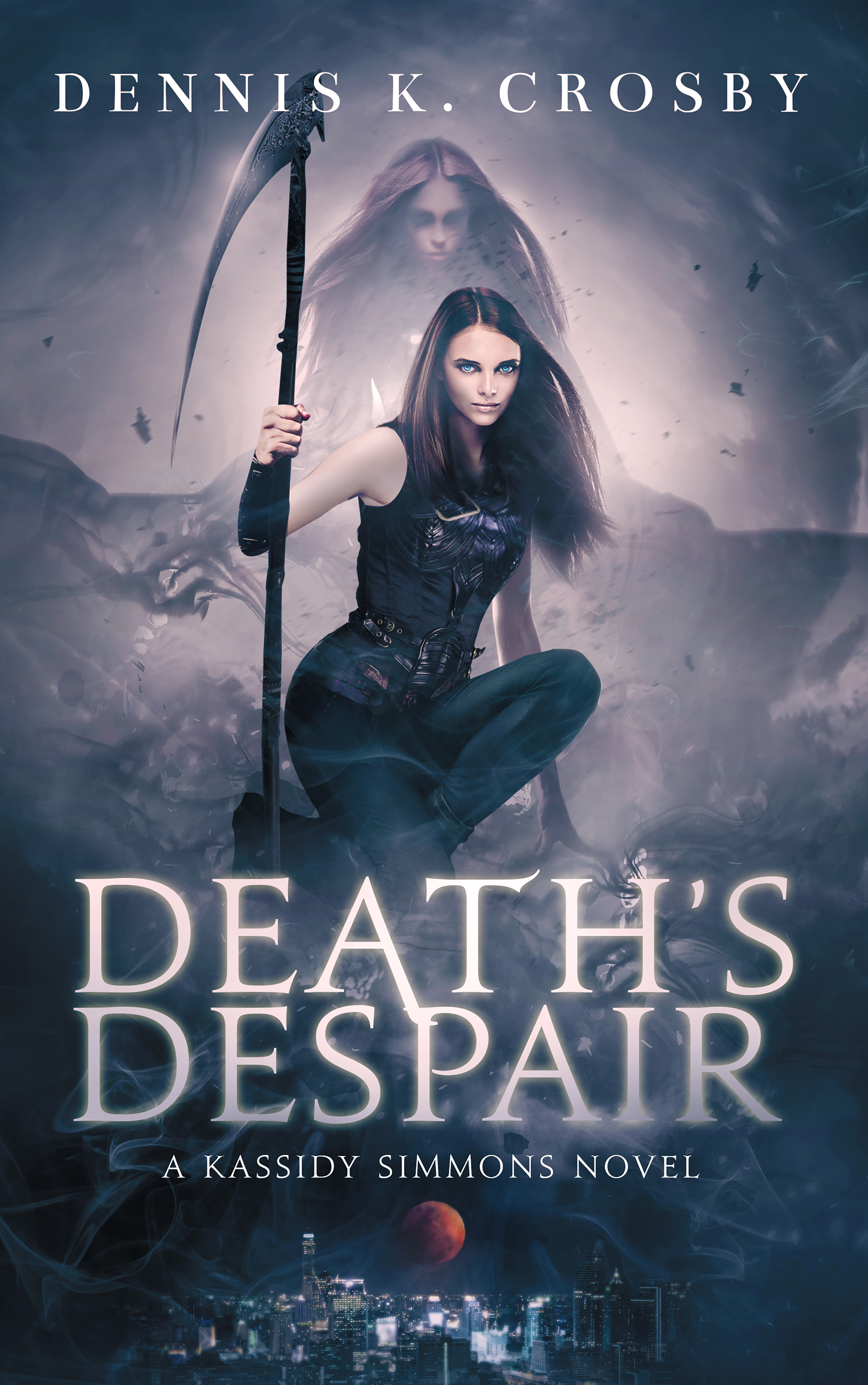 Kassidy Simmons, Book 3
Urban Fantasy
Date Published: June 6, 2023
Publisher: Acorn Publishing
Born to a family of witches, Traci Leeds has always been connected to magic. A direct descendant of the goddess of witchcraft, she was destined to succeed her mother as leader of her coven. Her powers were dormant until trauma resulting from being kidnapped activated her abilities. Dissatisfied with their development Traci tapped into magic forbidden by those in her line. Kassidy Simmons, the Death God, continues her quest to return lost souls to their proper place in the afterlife. She and her Reapers are charged with maintaining harmony between life and death, but a recent decision to resurrect a soul has shifted that balance. A rising blood moon and supernatural occurrences involving witchcraft send Kassidy on a journey to the steps of the Underworld where she learns of the darkness surrounding Traci's decision to tap into forbidden magic.. With an ancient prophecy looming and nightmarish visions of the apocalypse haunting her waking mind, Kassidy must rise up and withstand the fury of a Titan to save all she holds dear.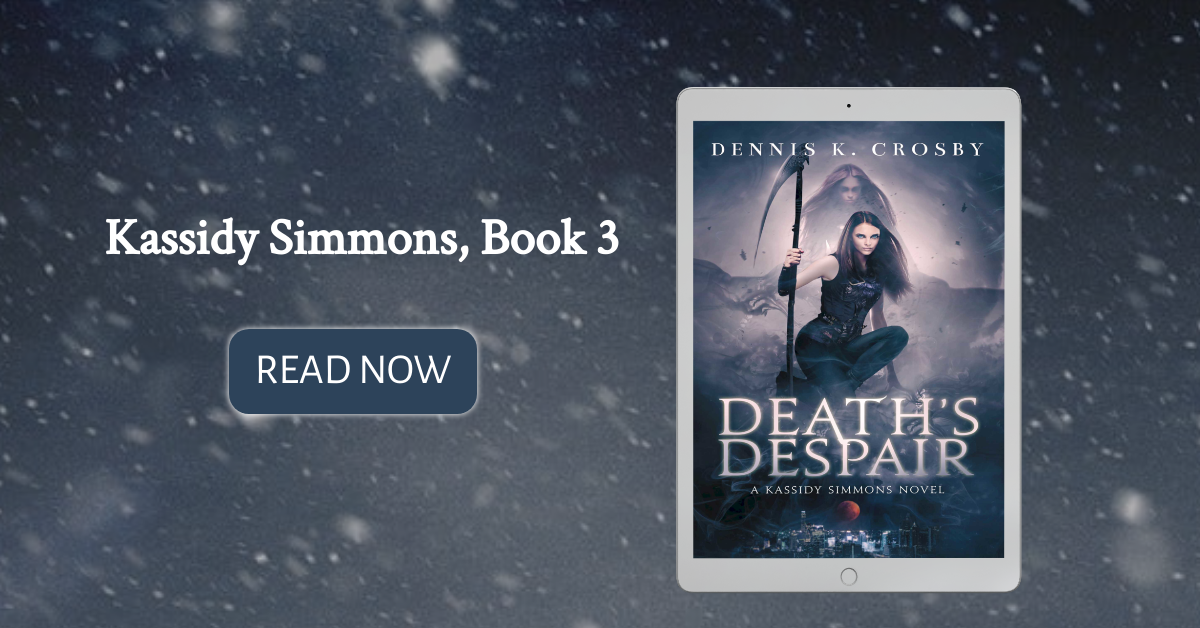 Interview with Dennis K. Crosby
How many books have you written, and which is your favorite?
It's been a productive few years for me. I have written three novels thus far and I've had nine short stories published in various anthologies. I think Death's Legacy stands at the top because it was my first. I love the character, the story, and of course, the fact that I was able to start, complete, and publish a project is big for me.
If you're planning a sequel, can you share a tiny bit about your plans for it?
The Kassidy Simmons series is ongoing. Death's Despair is the third book in the series, and I will write a fourth to complete this current storyline. Once book 4 is complete, I'll plan another story arc for Kassidy. She's an exciting character that people seem to enjoy. I love writing about her, so I'll continue until she's tired of me.
Do you want each book to stand on its own, or are you trying to build a body of work with connections between each book?
This first story arc occurs over four books. Book one can certainly stand on its own, but books 2 through 4, will need each other. After this storyline is complete future adventures will either be single novels or duologies.
How did you come up with the title for your book?
My first book was initially titled Homecoming, because that was a recurring theme throughout the story. Something major happens to Kassidy at a Homecoming Dance, and then the rest of the story is about her returning home to face danger. Death's Legacy, as a title, came from a line within a short story I was playing around with. Kassidy is the daughter of the Death God, Thanatos, and thus, his legacy. Subsequent titles all include the name Death accompanied by the overarching theme of the book. Death's Debt is ultimately about repaying a debt owed to a major character in the book. Death's Despair? Well…let's just say Kassidy is going through some things.
How long did it take you to write this book?
Death's Despair took over a year to write. I took a little break from it in between to focus on short stories. Some personal challenges pulled me away from novel writing, but once I got back into it, the story flowed pretty easily.
What does the title mean?
In this novel, Kassidy has come to terms with her role as the Death God, but she has not come to terms with the fact that she cannot save everyone. This novel is very much a reminder that as much as we may want to, we cannot save everyone from pain and suffering.
What did you learn when writing the book?
To pay more attention to my editor – LOL! Every writer has their own voice and I've been fortunate enough to work with someone that helps to strengthen mine. My editor has also helped me maintain my MC's growth and will call my attention to areas where I've not done right by Kassidy.
What surprised you the most?
I'm not sure that anything surprised me as much as reminded me that even though writing is a solitary endeavor, the path toward completion and publication is very much a team effort. I'm fortunate to have an amazing team in my corner in Acorn Publishing!
Have you ever killed off a character your readers loved?
Death is my bag! LOL! In terms of really loved, I can't say. There have certainly been some surprising deaths, and I think that's what's caused some anguish in readers. I have a lot of immortals and people with magical abilities in my stories—and no one is safe.
What do you do to get inside your character's heads?
I interview them. I actually write out a series of questions and answer those questions as the character. This is particularly important for my antagonists. I like to know what motivates them beyond just being the "big bad". Tapping into their feelings helps me find ways to connect with them so that the reader can also connect.
About the Author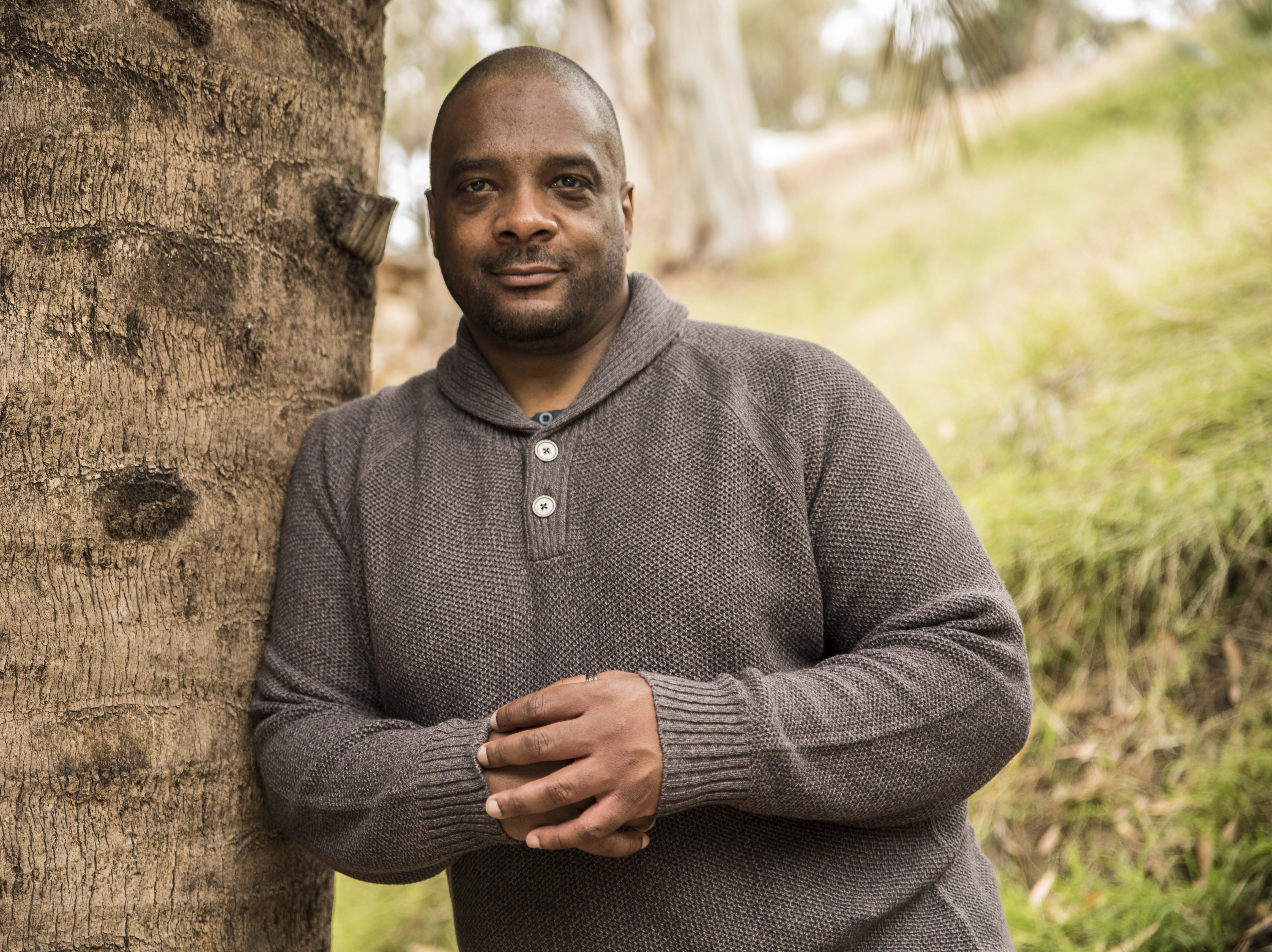 Dennis K. Crosby is the award-winning author of the Amazon bestselling urban fantasies, Death's Legacy and Death's Debt. With a degree in criminal justice, he spent six years working as a private investigator. His love of learning about people led him to pursue a master's degree in forensic psychology. A staunch advocate of mental health reform, he has worked in social service for over a decade, promoting social justice and efforts to combat homelessness.Dennis completed an MFA program at National University, and since the release of his first novel, he has served as a speaker at the Southern California Writers' Conference and as a panelist at Comic-Con and the Fox Cities Book Festival. He's been a guest on a number of podcasts and has published seven short stories in various anthologies. Death's Despair is book three in the Kassidy Simmons series. A self-proclaimed geek, the bourbon-loving Chicago Cubs fan and deep-dish pizza connoisseur lives and writes in San Diego, CA.
Contact Links
Purchase Links