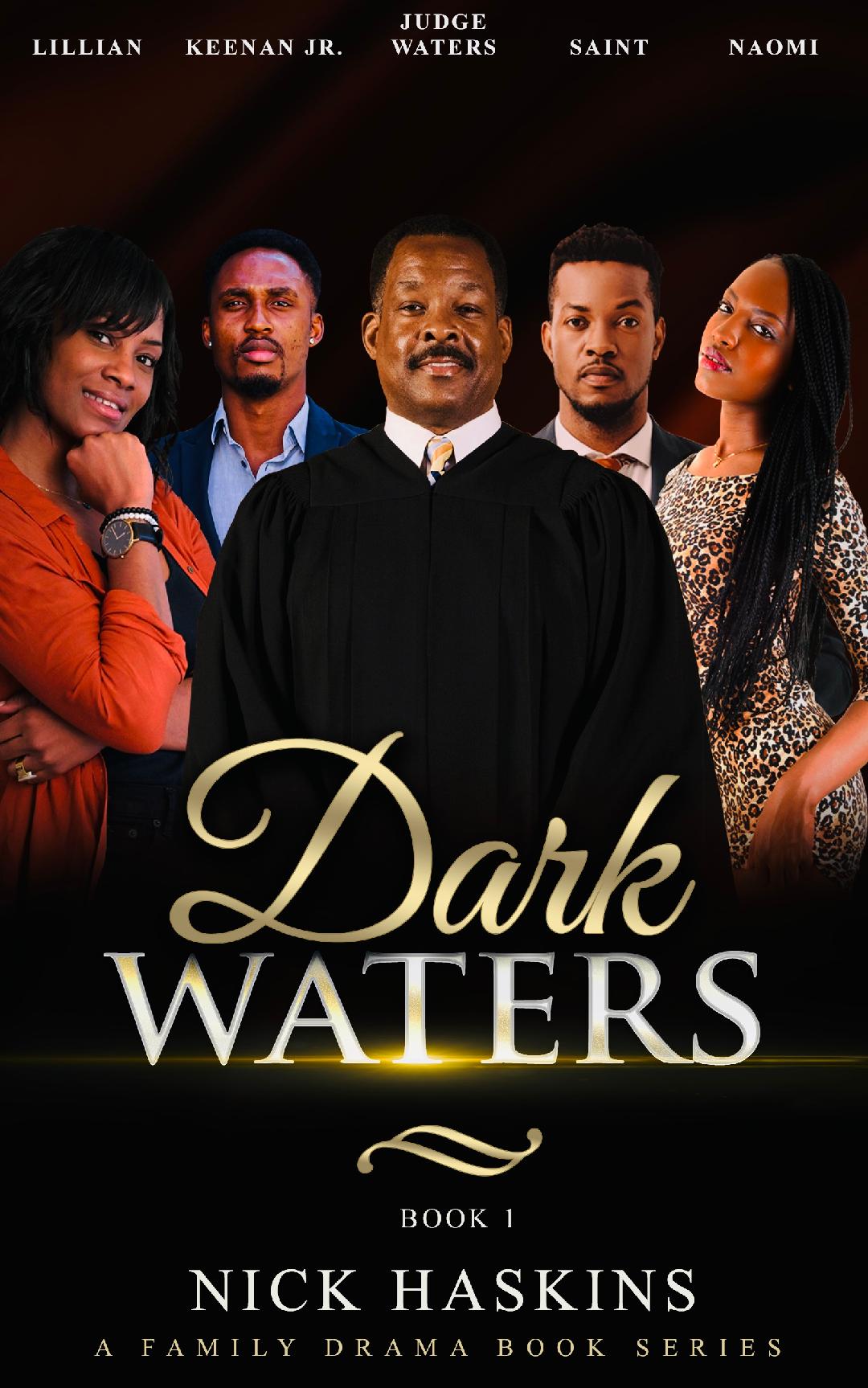 African American Urban Fiction
Date Published: 06-06-2023
Publisher: Kcin Entertainment Group
The Waters' are a strong, prominent black family in Philadelphia with access to the good life. Money, power, and lack of respect flow through the tight-knit family as destruction threatens to rock the foundation they are all trying to keep together.
Judge Waters and his wife, Lillian, work overtime to save their marriage, but when hatred and bitterness take over, all bets are off. Once the fighting starts, their children Keenan Jr., Naomi, and Saint go off into the world, wearing their parent's drama as a coat of arms. They then lie, cheat, and steal, causing havoc in the lives they come across, just like their mother and father taught them to do.
Ultimately, damaging secrets and decade-old lies will all come crashing down around them. When death comes knocking, The Waters Family and their shattered fate hang in the balance, wondering what's coming next . . .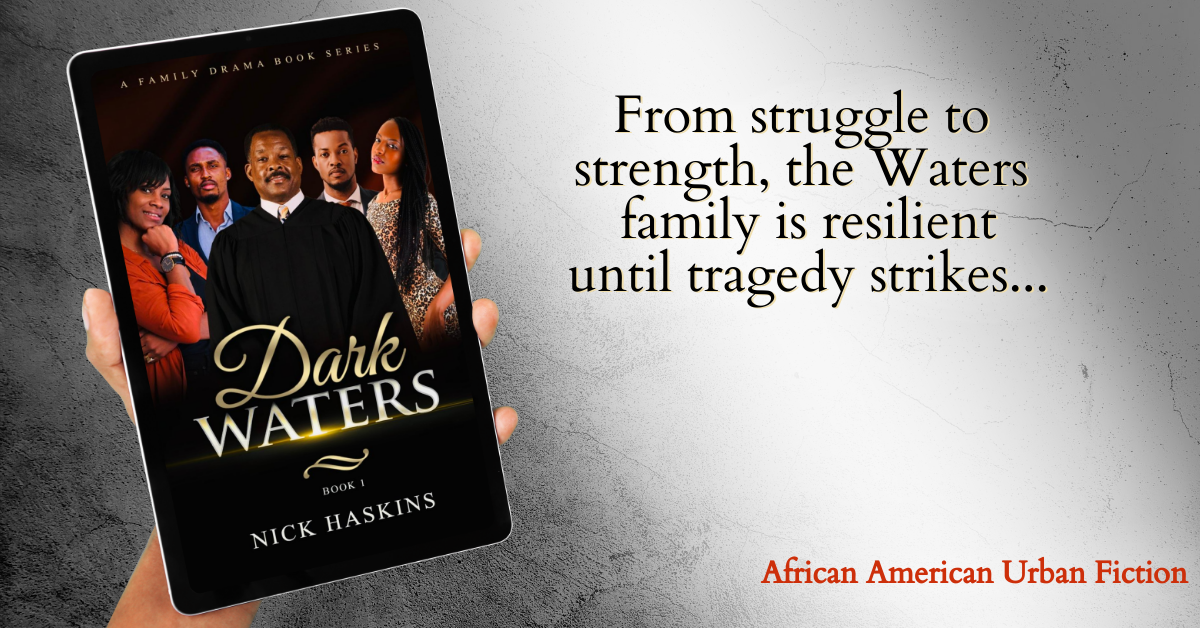 Interview with Nick Haskins
How many books have you written and which is your favorite?

I have written five books. I don't have a favorite; the reader's favorite seems to be My Husband's Wife.
If you're planning a sequel, can you share a tiny bit about your plans for it?

My latest release, Dark Waters, is a three-book series. I started the outline for book two last year, and so far, it's a lot darker, with violence and drugs added to the family's storyline.
Do you want each book to stand on its own, or are you trying to build a body of work with connections between each book?

Besides my book series, each of my books is standalone. However, I plan to use Dark Waters to continue some of the stories I've worked on previously, so in a way, there will be a connection between them. I've already started connecting them, such as with the character Jayceon from She's Obsessed; he's also in my new book.
How did you come up with the title for your book?

When the characters came to me, I knew their last name was Waters, so I titled the project around that. I had Deep Waters. Muddy Waters. The Waters Family, but Dark Waters is the one that stuck.
How long did it take you to write this book?

It was initially a screenplay I wrote in 2021 that turned into an Amazon Kindle Vella Story I released in 2022. So, it took a little over two years to complete the finished book I released earlier this month.



What does the title mean?

Dark Waters means everything is always going wrong for the Waters Family--it's always dark and bad for each of them.
What did you learn when writing the book?

I learned to depend solely on my characters. The first few versions of Dark Waters were more of the story I wanted to write, which wasn't the best, but I feel like the characters came alive when I surrendered fully to them. (I will be doing that from now on, lol).
What surprised you the most?

What surprised me the most was the characters' bonds. They all felt like a real family from the start to me.
Have you ever killed off a character your readers loved?

I don't think the readers necessarily loved Dr. Reynolds from My Husband's Wife, but they wanted more from him before I killed him off.
What do you do to get inside your character's heads?

I ask my characters for what I want, and then I start spending all of my time with them—and I do mean all of my time. I want to almost feel like one with my characters when it's time to start writing them out.
About the Author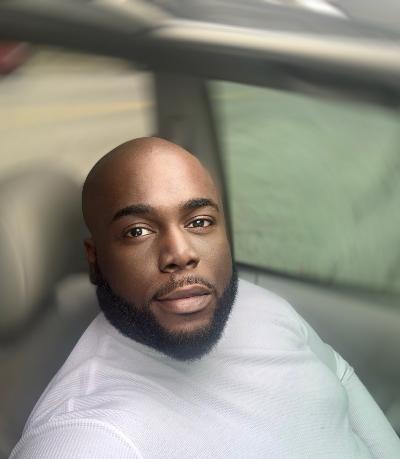 Nick Haskins is the author of My Husband's Wife, Betrayed, She's Obsessed, and his new book series, Dark Waters, dropping this summer. Nick was born and raised in Toledo, Ohio, where he currently resides. After years of aspiring to become a professional screenwriter, he began to shape his creative dreams and released his first African American fiction book, On the Edge of Heat, in 2011. In addition, Nick has been actively working on his first feature film and developing a new streaming series.
Readers can visit Nick's website at www.nickhaskinsbooks.com, email him at nickhaskinsbooks@gmail.com, or follow him on social media @iamnickhaskins
Contact Links
Purchase Links