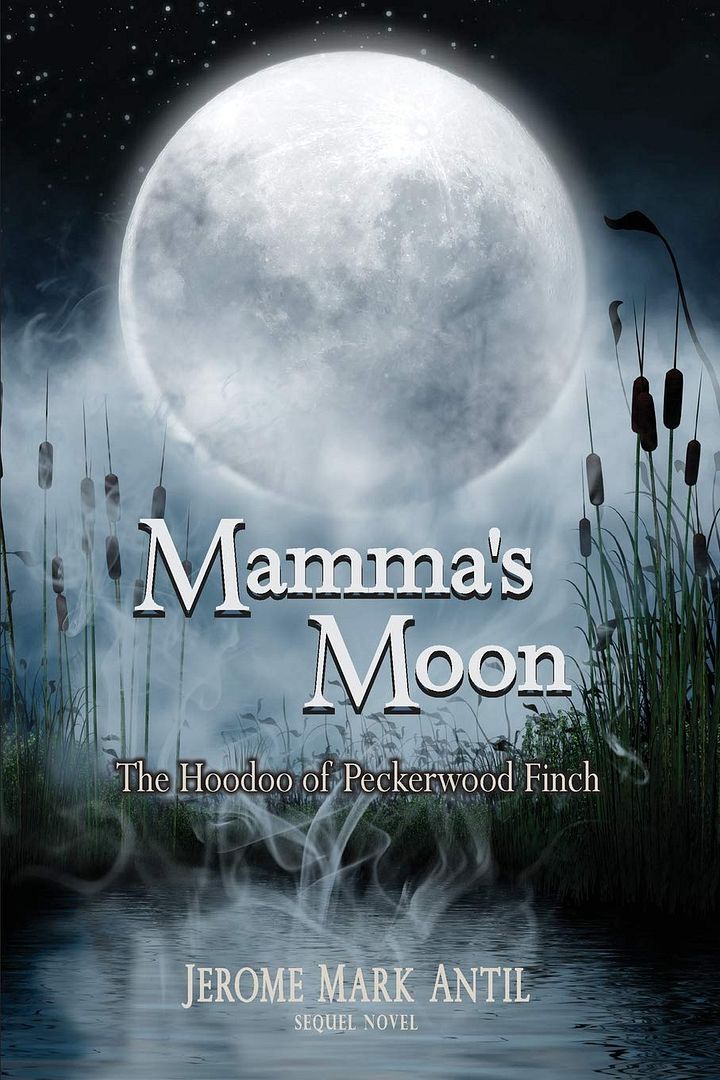 Date Published:
May 7, 2019
Publisher: Little York Books
This suspenseful sequel to "One More Last Dance" follows Peck Finch's search for his mother after leaving home at the age of nine, and the struggles of his friend Gabe, who is simultaneously facing a second-degree murder charge. Set within the rich and storied culture of Louisiana, this tale of self-discovery explores important questions about the meaning of love, friendship, family and more.
"Mamma's Moon" has received early praise for its layered storytelling with BlueInk Reviews calling Antil's newest work "a lovely story about the strong bonds of friendship that often supplant family ties."
Interview with Author Jerome Mark Antil
As a writer, what would you choose as your mascot/avatar/spirit animal?
I feed birds…in front of my studio.
How many hours a day do you put into your writing?
7 hours daily -7 days a week.
Do you read your book reviews? If yes, do they affect what you write in the future?
Yes and yes, I do learn from some if I can tell they read the book.
Do you leave hidden messages in your books that only a few people will find?
No, other than using friend's names as characters.
Can you tell us a little bit about the characters in Mamma's Moon?
Gabe, an aging romantic, retired army captain - a black man – who loves to jazz dance. Sasha and Lily Cup – two of the most successful women in New Orleans – about 38-39 – who 'slut up' a few nights a month in their Chanel's and go jazz dancing at a dive club on Frenchman's Street. Peck, the Cajun French Forrest Gump and Millie, his love.
Can you tell us a little bit about your next books or what you have planned for the future?
I'm writing a trilogy – retelling stories about growing up in the shadows of WWII.
Do you allow yourself a certain number of hours to write or do you write as long as the words come?
I write seven hours a day – typically a couple thousand words a day.
What inspires you to write?
Telling stories – people can read after I die and can't tell them.
Would you rather
Read fiction or non-fiction?
Non
Read series or stand-alone?
Hmmm. Either.
Read Science fiction or horror?
Fiction
Read Stephen King or Dean Koontz
Steinbeck – but I've been compared to King – so King.
Read the book or watch the movie?
Movie and then book.
Read an ebook or paperback?
Either
Be trapped alone for one month in a library with no computer or a room with a computer and Wi-Fi only?
Computer and wifi – then I have my library too.
Do a cross-country book store tour or blog tour online?
I am now.

About the Author
JEROME MARK ANTIL writes in several genres. He has been called a "greatest generation's Mark Twain," a "write what you know Ernest Hemingway," and "a sensitive Henry Wadsworth Longfellow." It's been said his work reads like a Norman Rockwell painting. Among his writing accomplishments, several titles in his The Pompey Hollow Book Club historical fiction series about growing up in the shadows of WWII have been honored. An 'Authors and Writers' Book of the Year Award and 'Writer of the Year' at Syracuse University for The Pompey Hollow Book Club novel; Hemingway, Three Angels, and Me, won SILVER in the UK as second-best novel.