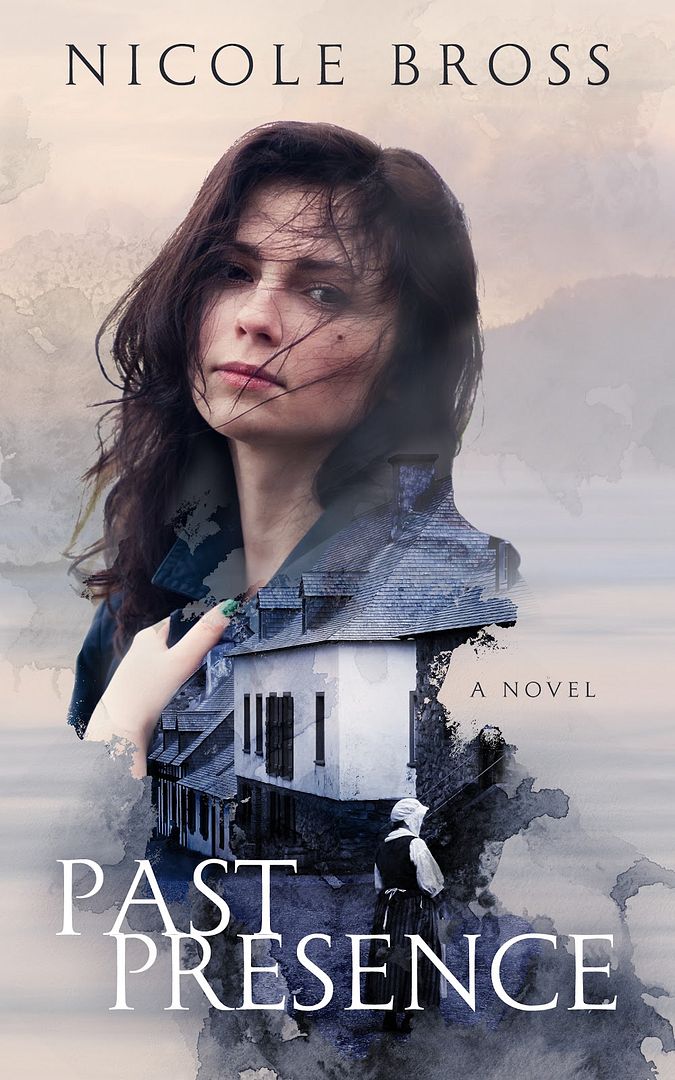 Date Published:
April 1, 2019
Publisher: Literary Wanderlust
Only by looking into the past can Audrey save her future.
Audrey Eames is happy living the wanderer's life. After a near-death experience in her teens, Audrey can see people's past lives whenever her skin touches theirs, and afraid of being labeled delusional, she's never stayed in one place too long or made any deep connections.
So when Audrey's estranged aunt dies and leaves her the historic Soberly Inn and Public House on the scenic Oregon coast, Audrey wants nothing to do with it. She's determined to sell the inn and leave town before someone discovers the power she's been hiding from the world, but clauses in her aunt's will seem to block her at every turn.
Yet once ensconced in Soberly's small town life, the people—particularly the inn's bartender, Kellen Greene—start to grow on her, and she begins to feel that maybe she's finally found a place of her own. As accepting as the townspeople seem, Audrey fears their reactions—and Kellen's rejection—and decides to keep her visions a secret. But all is not well in Soberly. Soon after Audrey arrives, people in town start dying in the same manner as in their past lives—but in this lifetime it's murder. When suspicion starts to fall on Audrey and Kellen, Audrey vows to use her gift to find the murderer and protect the people she loves—before it's too late.
Interview with Author Nicole Bross
·
As a writer, what would you choose as your mascot/avatar/spirit animal?
I'd like to choose something like a wise snowy owl, able to see the big picture from high above but also narrow in on the finer details with its incredibly acute vision, but if we're talking about my writing process it's probably more like a ferret—running around in circles a lot, hard to settle down, lots of attitude.
·
How many hours a day do you put into your writing?
Anywhere from zero to four or five. I'm not an every-day writer, although I do try to work on it several times per week. Right now I have to split my time between my work in progress, and the marketing and promotion for Past Presence. I have two other jobs besides writing, as well as two busy kids with full schedules of their own and a to-be-read pile of books that never seems to shrink, so time is at a premium for me.
·
Do you read your book reviews? If yes, do they affect what you write in the future?
I do read my reviews. It can be addictive, wanting to know what other people think of your work. It doesn't affect what I write, however—reviews belong to a specific book, are one reader's opinion and have no bearing on what I'm working on right now.
·
Do you leave hidden messages in your books that only a few people will find?
Not hidden messages, but I've included character traits or habits that people in my life might recognize as belonging to them.
·
Can you tell us a little bit about the characters in Past Presence?
Audrey Eames is the main protagonist—vagabond, solitary, reluctant to settle down or let people into her life. Childhood trauma accounts for part of that, but she's also afraid for people to find out that she has a secret—the ability to see people's past lives when she makes skin-to-skin contact with them. When she realizes people in the small town she's recently moved to are being killed in the same manner as their deaths in past lives, she's both horrified and curious: is there someone else here who has the same ability as her?
Kellen Greene, the bartender at the inn Audrey has recently inherited, is your typical millennial living in his parents' basement, working and waiting for life to get interesting. Then Audrey comes to town and turns everything on its head. Can he convince her he's worth staying for and get her to see the future they could have together, rather than living only for the past?
·
Can you tell us a little bit about your next books or what you have planned for the future?
Right now I'm writing a speculative YA novel about Bree Banks, a 17-year-old girl who dies unexpectedly. She finds herself recruited to be an Attendant, a supernatural being who helps guide people from the living into death, a job which she neither wants nor feels she's well-suited for. It's full of heartbreak, sassy dialogue and #ownvoices moments for the neurodiverse. I'm having a blast writing it. After that's done I may consider a sequel to Past Presence, or another thriller I've got a rough outline for.
·
Do you allow yourself a certain number of hours to write or do you write as long as the words come?
I don't force myself to write longer if I feel like I've accomplished what I wanted for the day (finishing a scene or chapter, for example). More often my writing time gets cut off because I have to be somewhere or do something else.
·
Do you have a certain number of words or pages you write per day?
Not at all. I'm happy with literally any progress, even if all I do is read over the previous day's writing and make edits.
·
What inspires you to write?
It's more of a compulsion than an inspiration. If I don't write down the stories in my head, then they won't go away and make room for new ones. That said, I enjoy sharing my work, especially when people get really excited about something that I've written.
Read fiction or non-fiction?
Fiction, almost always. I rarely read nonfiction.
Read series or stand-alone?
I lovelovelove series. Almost all my favourite books are actually series.
Read Science fiction or horror
?
This is a cruel question to ask. I love both, and in fact love it when books cross over both these genres.
Read Stephen King or Dean Koontz?
King. I started reading his books at an inappropriately-young age. I didn't realize how inappropriate it was until I had kids of my own and thought about what I was reading at the same age. Needless to say I'm a lot stricter about what they read than my parents were.
Read the book or watch the movie?
Always read the book. We actually have a rule in our house that you can't watch the movie until you've read the book first.
Read an ebook or paperback?
I read ebooks pretty much exclusively. I live in a 1,000 square-foot house with three other people and read well over 100 books a year. There simply isn't room for all of them if I bought physical copies. I also love that my library will deliver my ebook holds to my iPad and then remove them once my three-week term is up, all without me having to leave the house. No late fees, no fighting traffic, no getting out of my pyjamas!
Be trapped alone for one month in a library with no computer or a room with a computer and Wi-Fi only?
Logic would dictate I would choose the computer with wifi and download all the books I want, plus still be able to write and have Instagram.
Do a cross-country book store tour or blog tour online?
There are pros and cons to both! I love to travel so a cross-country tour would be so much fun, but as an introvert I find meeting a lot of people at once to be pretty draining. A blog tour is a great option to reach a vast number of people online, but then I never leave my house!
About the Author
Nicole Bross is an author from Calgary, Alberta, Canada, where she lives with her husband, two children and one very large orange cat. When she's not writing or working as the editor of a magazine, she can be found curled up with a book, messing around with her ever-expanding collection of manual typewriters or in the departures lounge of the airport at the beginning of another adventure. Past Presence is her debut novel.