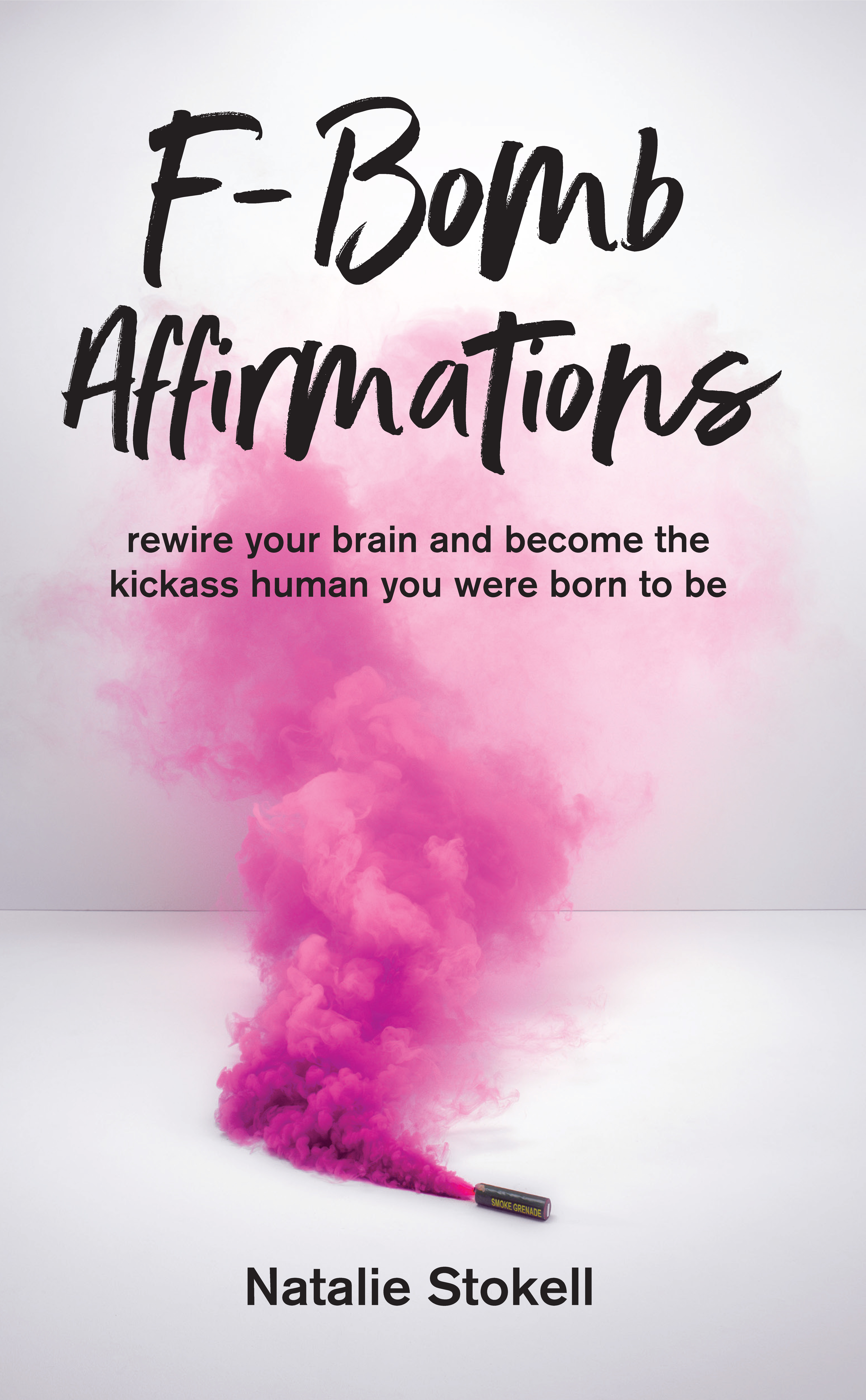 Date Published:
20.4.20 20th April 2020
Publisher: Change Empire Books
F-Bomb Affirmations is the self-help book for people who are fed the f•ck up with the same old stories keeping them from reaching their dreams and goals.
In this insightful and entertaining book, self-proclaimed affirmation queen Natalie Stokell breaks down the brain science of why we achieve some of our goals but not others. In 11 easy-to-read chapters, you'll learn:
How beliefs are formed from a neuroscience perspective and how these beliefs filter your view of the world
How to discover what stories are keeping you from reaching your goals, so you can push through these blocks and make some epic sh•t happen in your life
How your brain works so you can start rewiring it for success and reach your goals faster
What goals trigger your 'not good enough' stories and how to shift this so you can begin to feel worthy to receive
Why swearing is actually good for you and how you can use it as an effective mindset tool
How to create affirmations that actually work, so you can use them with confidence and create the life you were meant to live
By the end of F-Bomb Affirmations, you'll understand how your brain works and how to work it. You'll have five keys to supercharge your affirmations – and you'll discover how to immediately start applying these keys to the things you want to be, do, and have in your life.
Everything is possible. Your dreams are within your reach. And you've got what it takes.
You are one f•cking incredible human.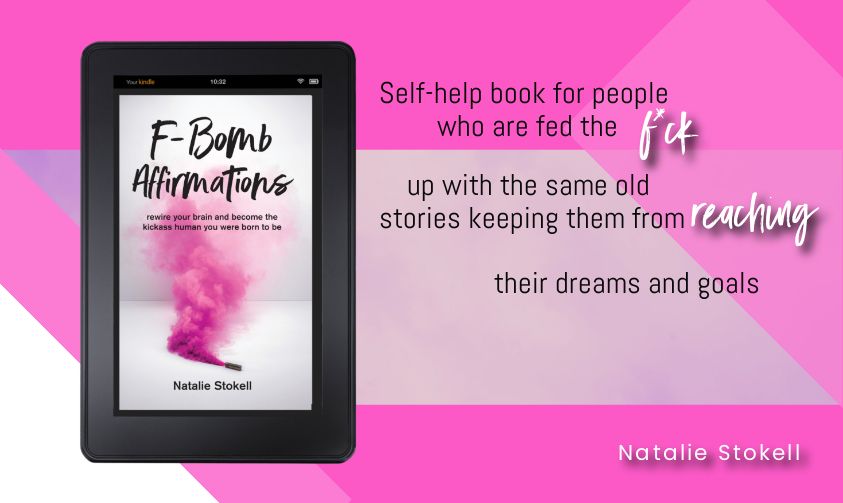 Interview with Natalie Stokell
For those interested in exploring the subject or theme of your book, where should they start?

Louise Hay has an awesome book about Affirmations called 'You can heal your life'.

I am also about to launch a micro course called "How to easily and effectively use affirmations every f*cking day", which will give people a whole tool box of fun ways to incorporate affirmations into their daily life in order to create the life of their deepest desires.

We are all so worthy of having the life of our dreams, but we also c*ckblock ourselves a lot. Affirmations are such a great tool to get past this.




How did you become involved with the subject or theme of your book?

I have loved all things magic and woo woo since I was a child, and I have always been fascinated by people. After completing my masters in psychology I was close to doing a PhD, but then the real world called and I decided to travel instead. Travelling really showed all the theory coming to life, and I still had a strong desire to help people. Writing this book allowed me to weave everything I have learnt along the way into something that will really help people to change their thoughts and change their life!




What were your goals and intentions in this book, and how well do you feel you achieved them?

I really wanted a book that people would read and feel lit the f*ck up at the end. I wanted them to feel empowered and ready to step up into creating the life of their desires. I think, I hope I achieved, this, but you tell me ;)




Anything you would like to say to your readers and fans?

I love hearing from you! Please reach out with any feedback. I think people have this idea that authors are untouchable, I know I did, but honestly it makes my effing day when I receive an email from a reader!




What did you enjoy most about writing this book?

I really enjoyed telling the little life stories to demonstrate the theories that I was talking about. It made the book fun to write and hopefully fun to read.




Can you tell us a little bit about your next books or what you have planned for the future?

I am really excited about my online course, and I have the next one planned already too, it's based on my mini workbook "F*ck off doubt, I'm awesome" - you can download that from my website www.fbombaffirmations.com




How long have you been writing?

All my life in one way or another, I have boxes full or notebooks with my scratchings. Maybe you do too. I think we all have at least one book in us, if we could all just get out of our own way I truly believe the world would be a better place.

About the Author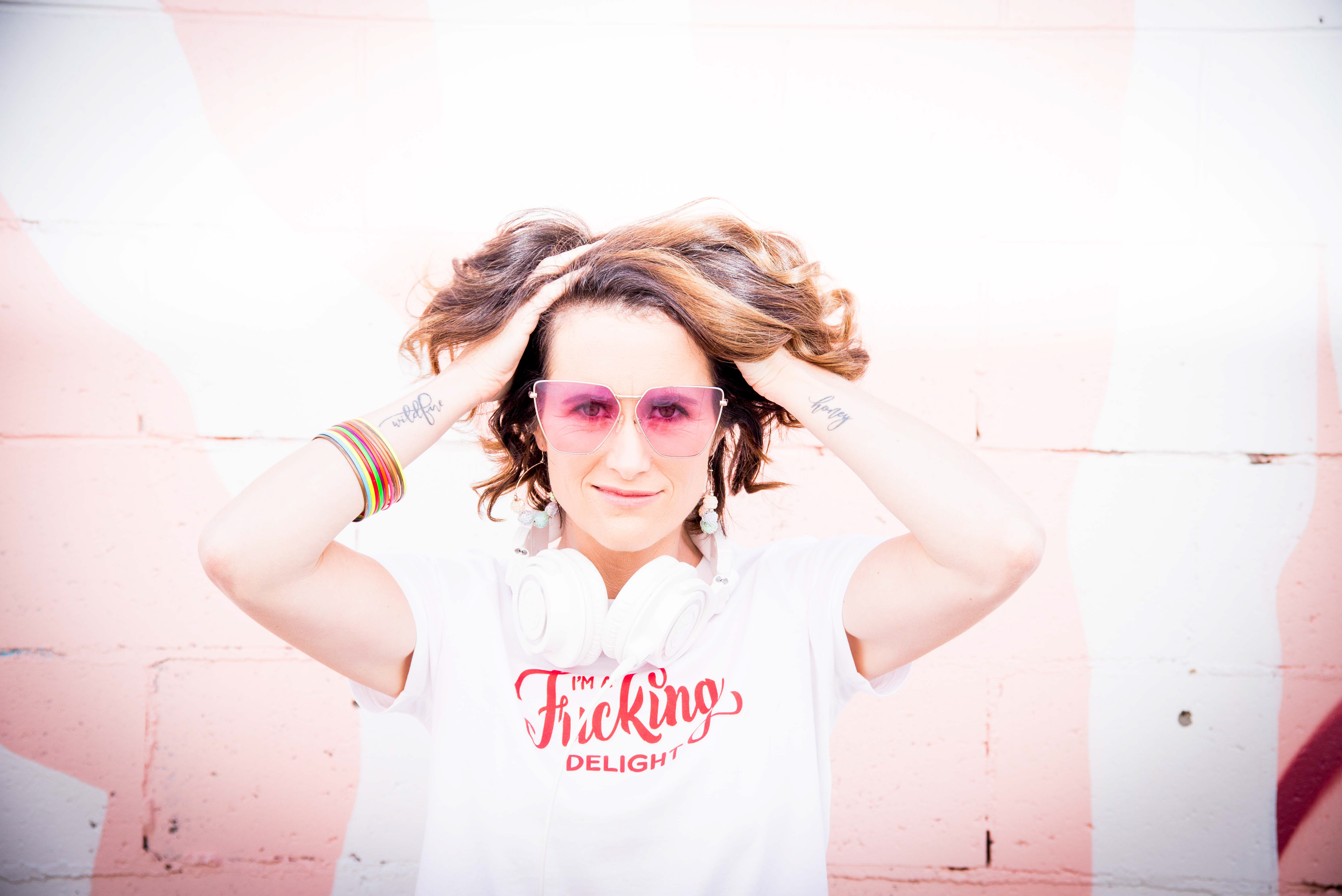 Natalie Stokell lives and plays on the Sunshine Coast, Australia, with her partner, their two children, nine chickens, and seven alpacas. She has a master's degree in psychology and has used affirmations for years to create the life of her dreams. Her affirmation recordings on SoundCloud have had over 219,317 plays. In this kickass book, she shares all her tips so that you too can change your life. You can find out more and connect with her at www.fbombaffirmations.com.