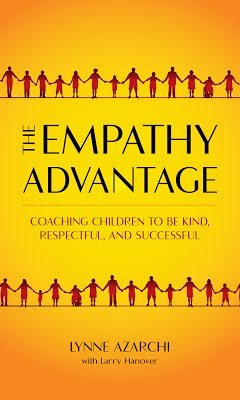 Non-Fiction (Parenting/Education)
Date Published: November 4, 2020
Publisher: Rowman & Littlefield
Bullying and cyberbullying is on the rise. Face-to-face interpersonal skills are declining. Narcissism is increasing. Not only do studies show these distressing facts to be true, but we see them in the news and in our own lives. Lynne Azarchi, Executive Director of Kidsbridge Tolerance Center, has the answer to these growing problems: teaching our children empathy. In her new book, THE EMPATHY ADVANTAGE: Coaching Children To Be Kind, Respectful and Successful (Rowman & Littlefield; November 4, 2020), Azarchi provides the tools and strategies families can use to give their kids the gift of empathy – simultaneously setting them on the road for a more successful future and changing the world for the better.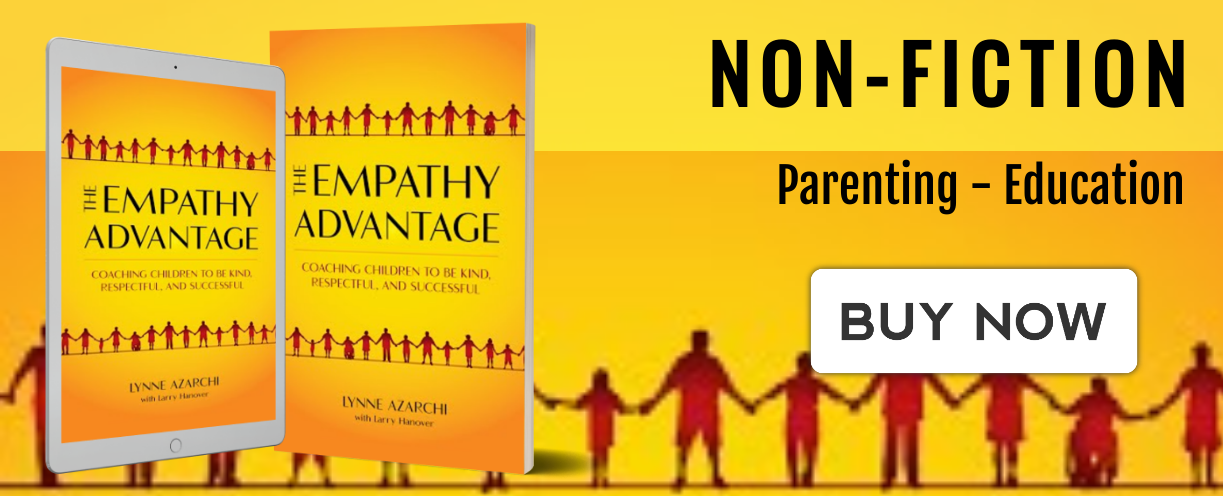 Interview with Lynne Azarchi
What was the hardest scene from your book to write?

Without reservation, I would say that the hardest section to write was about myself. I am a very private person and I thought that no one would want to hear any stories about me, that most readers and writers would be interested in the research, activities, tips and the proof that one can teach empathy. I was wrong; I was informed by my colleagues that the most successful books are ones where you share personal insights, stories, and challenges. So I dipped a toe in, and then jumped in.

Once I got going, writing about myself became easier. I realized that sharing stories, insights, and Lessons Learned could be just as compelling as the research and practical suggestions. A nice surprise was the dance between personal stories and research -- the stories animated the science of empathy while the research supported my empathy discoveries.

So now, having completed THE EMPATHY ADVANTAGE: Coaching Kids to be Kind, Respectful and Successful and been educated about writing nonfiction, I am more comfortable about sharing stuff from about myself-- growing up, what frightened and inspired me, my children, and my journey.



Why did you choose to write in your particular field or genre?

Fifteen years ago, as Executive Director of the Kidsbridge Tolerance Center, I had an epiphany that empathy was the social-emotional foundation to create a kind, respectful and successful child. At Kidsbridge, we were teaching empathy and I wanted to measure these attitude improvements. My colleagues forewarned me that empathy could not be taught and that I should not even try. But I subsequently proved them wrong: empathy can be taught and growth measured. Our staff has taught it to more than 30,000 youth and their educators at Kidsbridge, with an average of 2300 kids and 200 educators coming through every year (remote programs now). While we are all born with different amounts of empathy, this fabulous attribute can be increased in any child. Consequently, I wanted to coach both parents and teachers and share what I learned.



What did you enjoy most about writing this book?

What I enjoyed most about writing this book was finishing chapters. I got such a sense of accomplishment when completing chapters, combining both stories and research. When the prose evolved to be smooth and flowing, I felt like I created a path through the weeds. I must confess I found some chapters more challenging than others.

As writers, you know that each chapter needs to be distilled, edited, and edited again and again and freshened until it's smooth like butter. When the final draft of a chapter was completed and mellifluous, like a babbling brook then, I could sit back in my chair, and sigh with a sense of satisfaction. Sometimes I even smiled.
What book that you have read has most influenced your life?

I would have to say that the book that most influenced my life was The Power Broker by Robert Caro. I always enjoyed studying in quiet libraries during my undergraduate and graduate days, reading and researching to distill facts and research. But when I encountered Robert Caro's monumental work, I was awestruck and astounded. Caro, with help from his wife, spent years upon years of primary and secondary research to complete this masterpiece of nonfiction. His bibliography and footnotes were a repository of incredible perseverance, detail and passion. Although I could never follow in his esteemed footsteps, I never forgot his books as a source of inspiration and something to emulate.



Tell us a little about yourself? Perhaps something not many people know?

Looking back, I guess I was always the Empathy Girl, who grew up into the Empathy Woman. It started with your basic scary movies like The Blob – OK, even malicious Jell-O was enough to scare me in the early '60s – and Aliens from Mars. If you looked for me in my seat, you wouldn't find me. You'd have to crane your neck, look under the seat, and there you'd find me, cowering underneath, fingers in my ears, praying the movie would be over soon. Even the Shaggy Dog scared me.

Then, in my 20s, Halloween came out. I felt like I was those poor young female victims, and that was just from hearing about the movie from friends and seeing the trailers! A masked slasher hacking teenagers to death and dismembering them, with blood and gore everywhere? Why would anyone want to see such a film? I never did. That was way more than I could take.

This innate sense of feeling what others feel and understanding it in my bones isn't confined to the world of Hollywood make-believe or sporting events. When I get my morning newspaper, I literally rip out upsetting photos of children in distress, and tearful victims of hurricanes and earthquakes, so I don't have to look at them more than once. I know it sounds like a bit much, but that's how I am wired.

The silver lining here is that I wanted to share what I have learned from thousands of kids, parents and educators – crystallized in THE EMPATHY ADVANTAGE: Coaching Kids to be Kind, Respectful and Successful.
Can you tell us something about your book that is not in the summary?

We are currently living in very contentious times and it feels like the country is divided like never before. We're trying to reconcile and live together as Americans. I see challenging roads ahead if we can't come together and role model for the next generation.

What's not in my book? First --some background. For years as Director of the Kidsbridge Tolerance Center, I have been trying to motivate adults to understand that we need to shift away from a short- term to a long-term strategy –specifically, to invest in our children. To go beyond reconciling adults but to create a paradigm shift where all adults, parents, caregivers and educators would be interested in spending more time on their children – from infants to high schoolers. A paradigm shift away from academics, grades and 'teaching to the test'. A paradigm shift to invest in our children's social-emotional skills, including empathy.

What I could not include was my frustration that our society, our culture and our adults don't seem to get this, nor care.

In my book's summary, I wanted to end positive --coaching and cheering parents or teachers that anyone could teach empathy. I am sad that many seem to care about their own children, neglecting to care about others people's children. Why can't adults see we are all connected? We need to invest in all of our children.
About the Author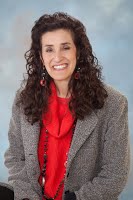 LYNNE AZARCHI, author of THE EMPATHY ADVANTAGE, is Executive Director of Kidsbridge Tolerance Center outside of Trenton, New Jersey—a nonprofit organization dedicated to fostering bullying prevention, anti-bias, diversity appreciation, empathy, and empowerment strategies for youth. She is a tireless advocate for improving the lives of at-risk youth in communities across New Jersey. Kidsbridge helps more than 2,500 preschool, elementary, and middle school students and educators improve their social-emotional skills each year. Azarchi has won many awards and her articles have been published both in newspapers and academic journals. She is a frequent speaker to parent and teacher groups, corporations and major educational conferences.
Contact Links
Purchase Links