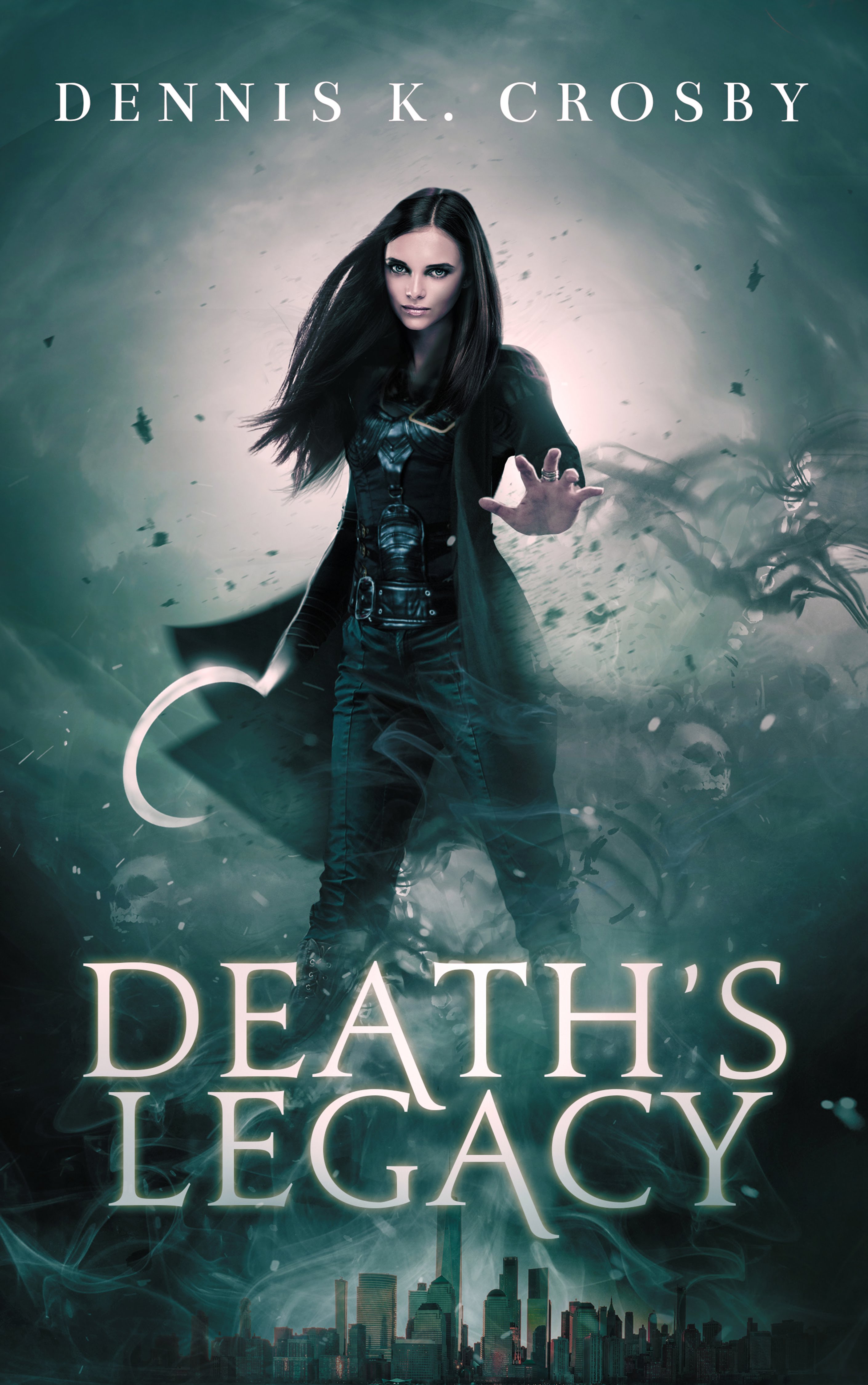 Urban Fantasy
Date Published: November 17
Publisher: Acorn Publishing
Twenty years ago, Reaper of Souls Kassidy Simmons battled Azra-El, the Angel of Death and won—or so she thought.
Now, a number of strange and unexplained deaths are afflicting Kassidy's quiet New York town. She wishes she didn't care. But she does.
Her empathic abilities are expanding beyond her control, and the intense emotions are tearing apart her relationships. They're also degrading the magical wards put in place to protect her from other Reapers and the even deadlier Wraiths—onyx-eyed henchmen of Azra-El.
Allied with her longtime mentor and a college professor with ties to her past, Kassidy learns that the untimely deaths are regenerating Azra-El, and that the only way to stop him is with the Scythe of Cronus, the legendary weapon of the God of Death.
To save her loved ones and reset the natural order, Kassidy must journey home and confront a past she's been running from for two decades. She'll face-off with enemies, old and new, and through a haze of fear and addiction, Kassidy will learn the secrets of her heritage, and challenge head on the one being she fears most—herself.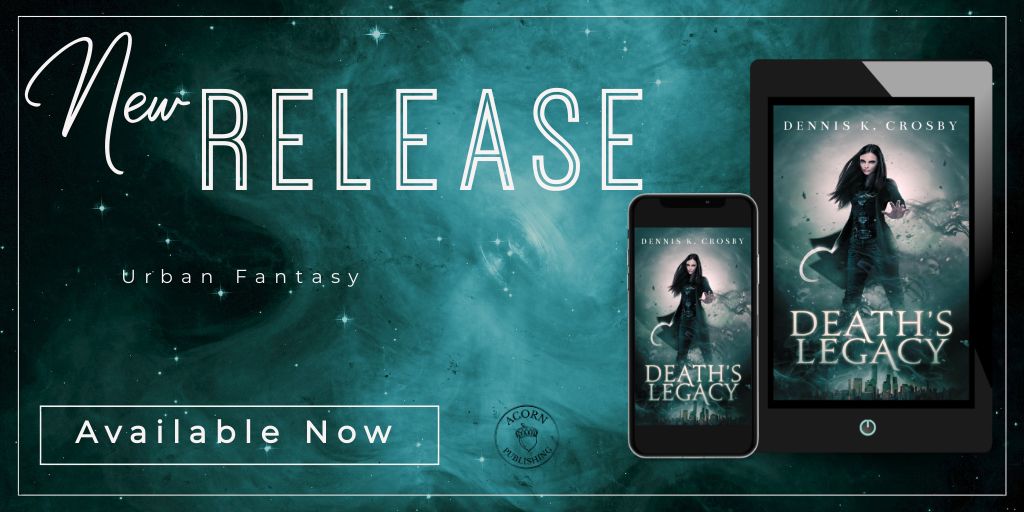 Interview with Dennis K. Crosby
For those interested in exploring the subject or theme of your book, where should they start?

I think there are a few themes in Death's Legacy beyond the fantasy and mythology that exist on the surface. Underneath all the action, Kassidy is struggling with PTSD and addiction. The PTSD is the result of emotional, and later physical trauma, that she's experienced since childhood. Her addiction is the response to that trauma, and other things that happen to her. Both challenges are prevalent in today's society for men and woman. We hear about PTSD among our troops, and it can also be present among those who've experienced, or been a part of, any traumatic event. The Opioid crisis looms large in this nation, as does alcoholism, and addiction to other drugs, including nicotine. Anyone looking to learn more about those subjects should check with the nearest chapter of NAMI – National Alliance on Mental Illness.
How did you become involved with the subject or theme of your book?

Professionally, I shifted to social service from private investigation while pursuing my master's degree in Forensic Psychology. I've worked with large and small agencies and organizations, but, since 2008, all the work was focused on providing services to adult men and women with mental health and/or addiction challenges. It's an opportunity for me to be a part of the solution and to provide others with strategies to live their best possible life.
What were your goals and intentions in this book, and how well do you feel you achieved them?

My goal was to tell an entertaining story through the lens of someone that readers could relate to. Supernatural elements aside, Kassidy represents a number of us. She has fears, doubts, strengths, and opportunities to improve. A good story should entertain, and it should cause the reader to ask questions like, "What would I do in that situation?" Based on some early reviews, I think I achieved that.
Anything you would like to say to your readers and fans?

This is my first published work, so ultimately, I'd like to say thank you. For those that have followed my journey from the beginning, to those who are just now learning about me and Death's Legacy…thank you for your support.
What did you enjoy most about writing this book?

From start to finish, this book took just over two years to complete. And honestly, I enjoyed every aspect of creating it because it was all so new to me. I learned a great deal about the creative process, story structure, editing…all the things that go into creating a publishable novel. The story was there, but learning how to chisel away at the excess, how to impact pacing and focus—learning how to craft a character's journey…that's what I enjoyed the most.
Can you tell us a little bit about your next books or what you have planned for the future?

The next novel will be a continuation of the first, at least in the sense that it takes place in the same universe and will involve Kassidy. Tentatively titled, The Last Titan, it adds a new character to the mix—a man with near perfect recall, with the exception of his life prior to waking up in a field outside of Rome…500 years ago. There will be continued mythological elements, suspense, and characters overcoming some very human struggles.
How long have you been writing?

It feels like forever, but I can honestly say I didn't get serious about writing novels until 2012. It was then that I began to truly learn about, and appreciate, the craft of writing. After moving to San Diego in 2014, I started learning more about the business of publishing. I'm definitely not an expert in either, but I know enough to crave more knowledge and I get excited whenever I pick up a little more information.
Can you tell us a little bit about the characters in DEATH'S LEGACY?

They are wonderful. Wonderfully complicated with rich backgrounds. One of the fun aspects was developing clever ways to tie them altogether. The primary characters are Kassidy Simmons, the protagonist, and Azra-El, the Angel of Death. What makes them both equally compelling is that their individual motives are relatable. Their methods, not so much. In the end though, we learn that despite their supernatural characteristics, they are still very human.
If you could spend the day with one of the characters from DEATH'S LEGACY who would it be? Please tell us why you chose this particular character, where you would go and what you would do.

That is an excellent question. Honestly, it's difficult to choose just one. I share traits and interests with many of them, but to hang out for a day, I'd likely choose Keiron. He is Kassidy's friend and mentor. His history is rich and that's what would fascinate me most. I envision a day of watching sports, eating good food, drinking good bourbon, talking about books (he's a bookstore owner, among other things), and talking about history and the human condition. Exploring why people do the things they do is something I enjoy and given his history, he's the perfect person to have that conversation with.
About the Author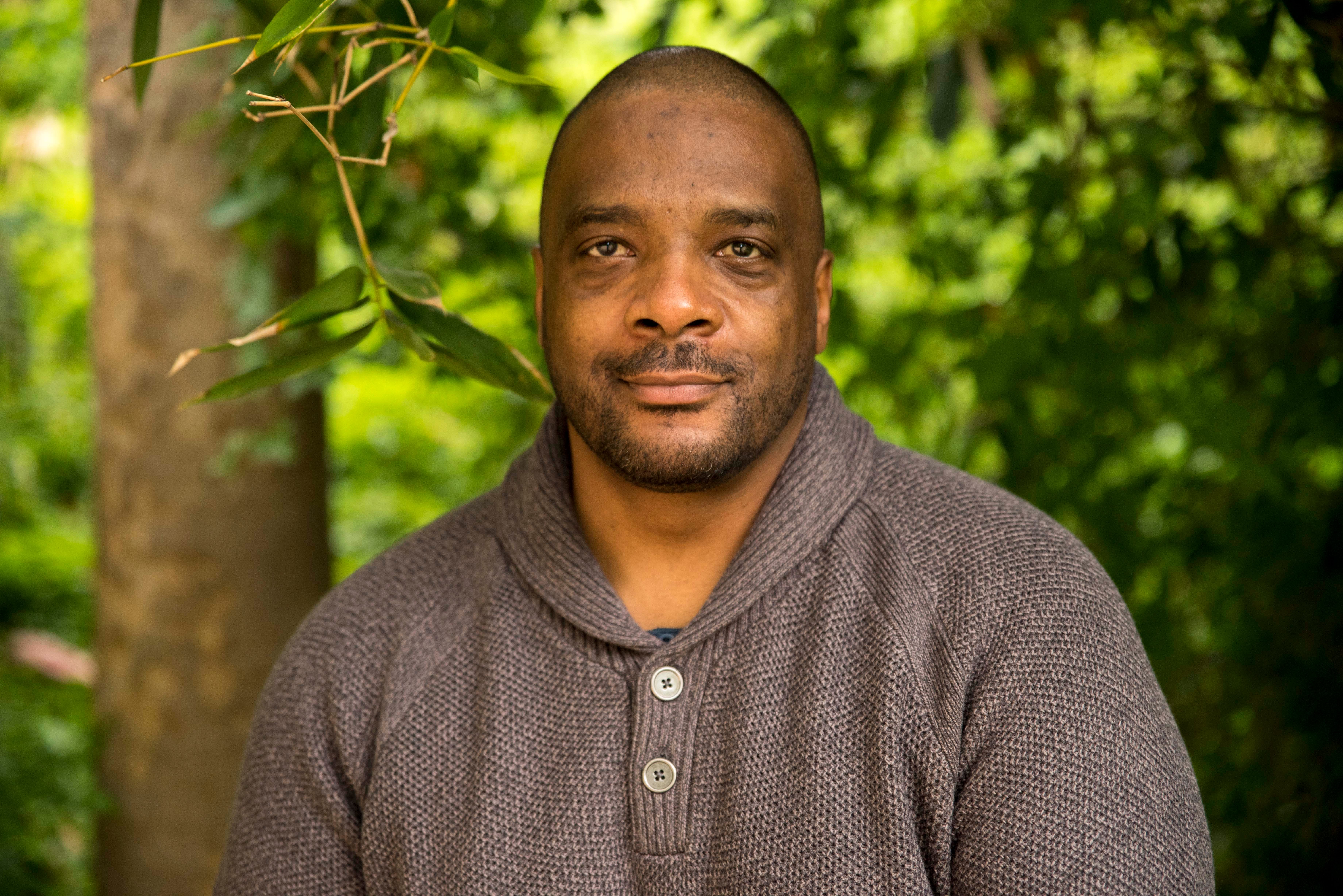 Dennis Crosby grew up in Oak Park, IL and completed his undergraduate work at the University of Illinois in Chicago. With a degree in Criminal Justice, he spent six years working as a Private Investigator and during that time developed an affinity for writing poetry. While working on a master's degree in Forensic Psychology, Dennis transitioned into social service. Dennis has spent the last twelve years working with men and women experiencing challenges with mental health and addiction. He currently serves as Clinic Director for an Opioid Treatment Program.
With a lifelong passion for writing, Dennis wrote dozens of short stories, tapping into his creative side, but did not pursue the finer points of the craft until later in life. After leaving Chicago and moving to San Diego, Dennis had the opportunity to get more involved in the writing community where he strengthened his skills. To further augment his writing skills, Dennis completed an MFA program at National University.
A self-proclaimed geek and lover of pop culture, Dennis still lives and writes in San Diego, CA.
Contact Links
Contact Links