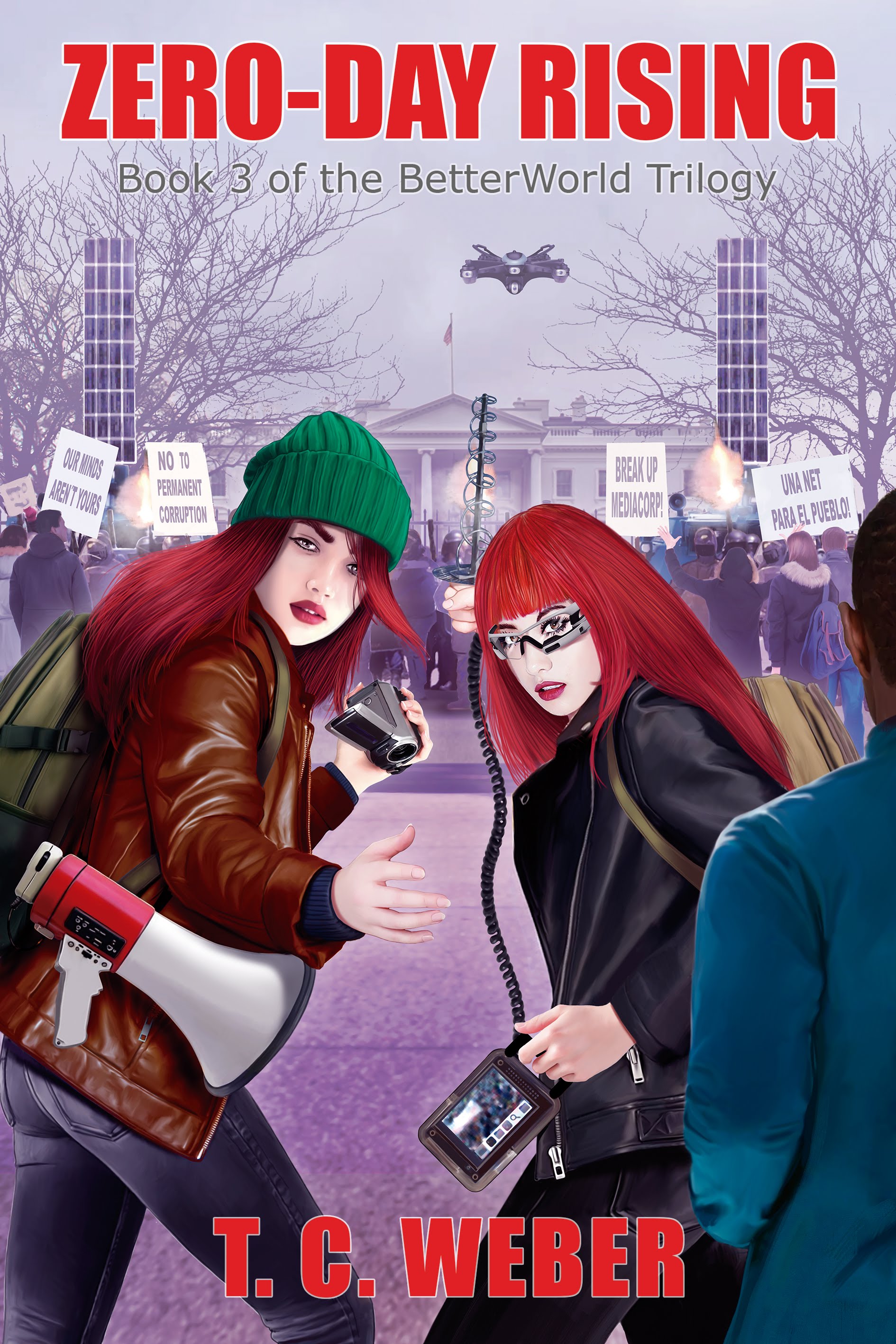 The BetterWorld Trilogy, Book 3
Science fiction (Cyberpunk) / Techno-thriller
Date Published: Oct. 1, 2020
Publisher: See Sharp Press
In Zero-Day Rising, the third book of the BetterWorld trilogy, Kiyoko is tired of hiding and grieving, and has decided to strike back. In the first volume of the critically acclaimed BetterWorld cyberpunk trilogy, Kiyoko's older sister Waylee and their hacktivist friends exposed a conspiracy between MediaCorp and U.S. President Rand to control the flow of information and run the world on behalf of a cabal of billionaires. In volume two, Waylee faced life imprisonment, while Kiyoko and her friends were hunted by a team of ruthless mercenaries. In Zero-Day Rising, Kiyoko resolves to free her sister and bring down President Rand and MediaCorp. However, MediaCorp unleashes its ultimate plan: direct mind control with cerebral implants. Can Kiyoko and Waylee's team stop them? Can they penetrate MediaCorp's networks and end the company's grip over humanity? All while eluding the biggest manhunt in history, in a country where everyone and everything is under surveillance?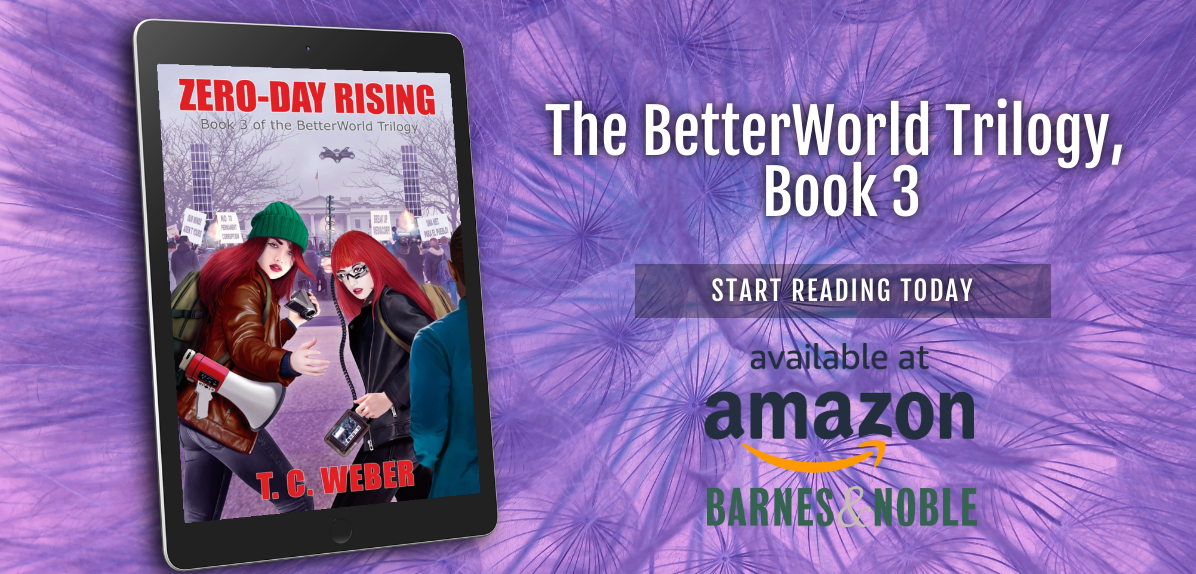 Interview with T. C. Weber
For those interested in exploring the subject or theme of your book, where should they start?

I wrote my cyberpunk trilogy mostly to entertain readers, but it also contains themes. For example, the concentration of media and the decline of journalism poses serious threats to independent critical thought and democracy. Other themes in the trilogy include the dangers of monopoly capitalism, political corruption, and government surveillance.

Sleep State Interrupt, The Wrath of Leviathan, and Zero-Day Rising examine a plausible outcome of these trends—a single company controlling nearly all information, and using that to control society. In the books, semi-ordinary people take to the Net and take to the streets to fight this ultimate peril to democracy. To quote the Washington Post's slogan, adopted after President Trump began his assault on free press as 'the enemy', "democracy dies in darkness."
How did you become involved with the subject or theme of your book?

I've always worried about the concentration of media and the decline of journalism, and the threats those trends pose to independent, critical thought and democracy. I've also long been worried about the huge increase in digital surveillance and manipulation.

The overturning of net neutrality by the FCC, headed by former Verizon lawyer Ajit Pai, opens the door to big Internet service providers intentionally favoring websites and content that they own, or pay them a premium, over others. This would essentially end free speech and competition on the Internet. Then there's the consolidation of news, books, and other media under fewer and fewer mega-companies, which leads to the layoff of journalists and the closing of newspapers. Even music is falling under monopoly control. Live Nation, iHeartRadio, SIRIUSXM, Ticketmaster, and Pandora are now all under the control of one man, a right-wing billionaire named John Malone.

Where I live, the Tribune Company in Chicago bought the Baltimore Sun, the Capital-Gazette, and several other Maryland papers, and laid off staff to cut costs. In the case of the Capital (founded in 1884), the Tribune is closing it entirely, leaving Annapolis without a local paper.
What were your goals and intentions in this book, and how well do you feel you achieved them?

My main goal was to create a fast-paced, entertaining story. My critique partners and readers have raved about the whole trilogy (you can read the Amazon comments if you like). If readers get more from the story, coming from the various themes, even better. As the writer, my job ends when I type the final period. It's the reader's book then, and how they interpret the story, and what they get out of it, is up to them.
Anything you would like to say to your readers and fans?

Thanks for reading, and tell your friends about the books! Reviews are also greatly appreciated!
What did you enjoy most about writing this book?

I like delving into interesting characters and seeing how they deal with the predicaments they're stuck in. Sometimes they surprise me! I also enjoyed writing scenes set in Washington DC, since I work there and spend a lot of time there.
Can you tell us a little bit about your next books or what you have planned for the future?

I have completed an alternate history novel called Born in Salt, and hope to have it published next year. The premise is, fifty years after a coup replaced President Roosevelt with a fascist dictatorship, America is a land of hopelessness. Ben Adamson, a 19-year-old farm boy in southern Illinois, wants only to spend his time fishing and hunting, but when his brother is killed in combat—a story more suspicious than factual—he and Rachel, his brother's fiancée, are drawn into an underground revolutionary movement. After staging a rally against the war, Ben and Rachel are arrested by the ruthless Internal Security Service. Ben is given a choice: betray the rebels, including his best friend from childhood, or Rachel will be lobotomized. Unwilling to doom anyone he cares about, and seeking justice for his brother, Ben decides on a third option: to frame corrupt officials to trade for Rachel, and in the process, turn the dictatorship's factions against each other. But he must dodge the suspicions of police and rebels alike. And when Internal Security sends agents to verify his stories, all may be lost.

I am almost done with the first draft of The Council, a satire of local government. And I'm working on a post-apocalyptic horror novella and several other projects.
How long have you been writing?

I've pursued writing since childhood, then learned filmmaking and screenwriting in college (along with a little bit of physics). I transformed those interests into novel writing while trapped at home during the "Snowmageddon" of 2010, and looking for something productive to do.
Can you tell us a little bit about the characters in Zero-Day Rising?

The trilogy has two main characters, Waylee and Kiyoko, who are half-sisters. There are also a number of other major characters and a slew of minor characters. All the characters change significantly between the start and end of the trilogy.

Waylee is an intense woman in her late 20's who works as a journalist until her nemesis, MediaCorp, buys the paper's parent corporation and fires her for investigating them. Waylee is outgoing and charismatic, and has a large circle of friends and acquaintances. She is extremely creative, resourceful, and intelligent, and has a quick wit. She struggles with cyclothymia (a type of manic-depressive disorder), but embraces her hypomanic phase, which increases her creativity and energy. While it has drawbacks like overconfidence, it allows her to think fast and come up with ideas that no one else can.

The other main character is Waylee's much younger and hypersensitive half-sister, Kiyoko. At first, she rejects reality and her traumatic childhood by living in a fantasy world both inside and outside virtual reality. But confronting crises in the real world, she gradually transforms into an ass-kicking revolutionary leader, and will not accept defeat as an option.
If you could spend the day with one of the characters from Zero-Day Rising, who would it be? Please tell us why you chose this particular character, where you would go and what you would do.

I find all the characters interesting, but would probably pick Waylee since she's so charismatic and unpredictable, and always pushes her boundaries. As well as being a journalist, she's also a musician, so I'd want to go see her band (Dwarf Eats Hippo) play. There's a scene in Zero-Day Rising where she plays a few songs for a college town crowd despite being hunted by the authorities (she and her boyfriend take a lot of precautions). That would be especially fun to watch, since the audience isn't expecting it.
About the Author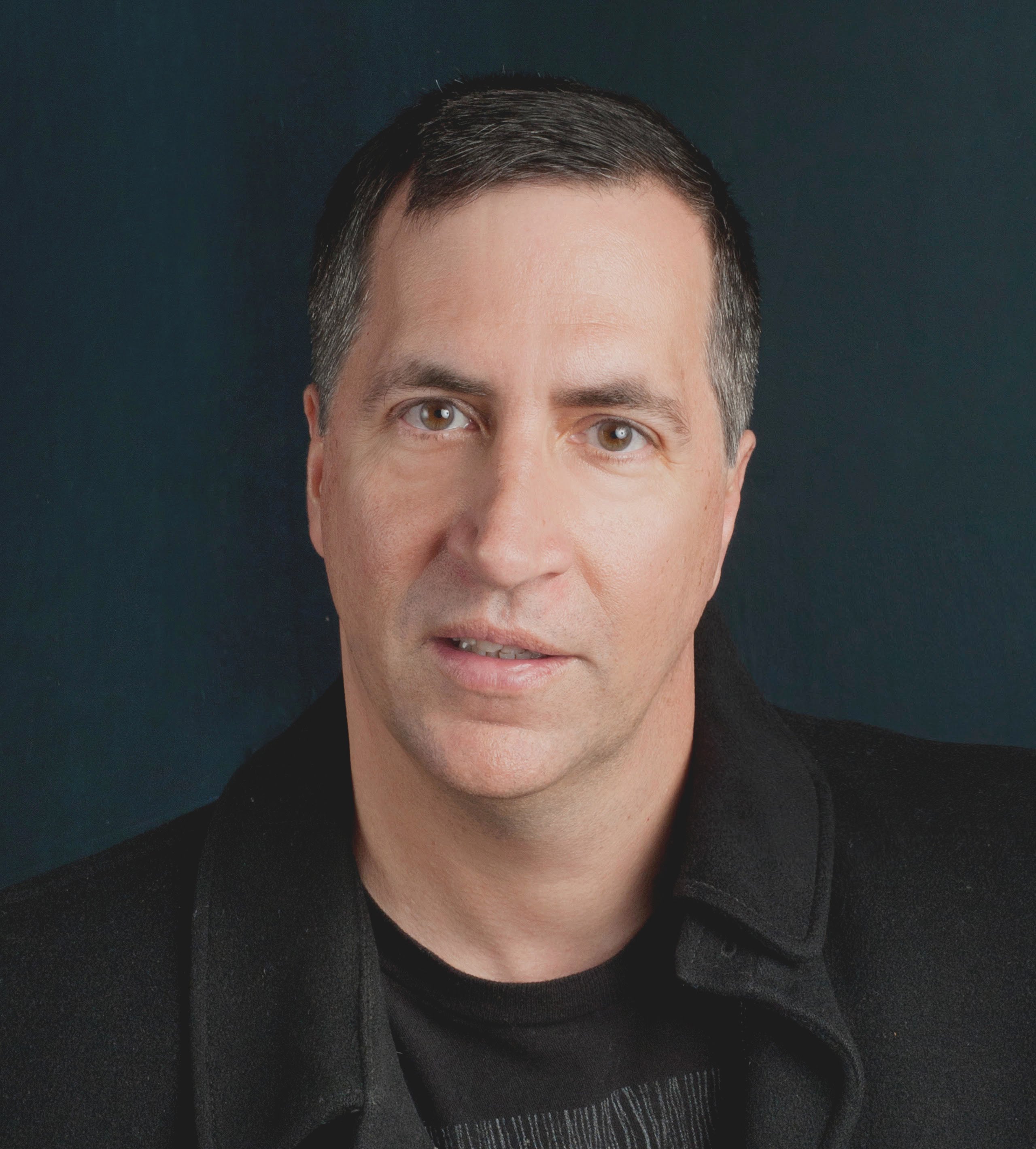 T. C. (Ted) Weber has pursued writing since childhood, and learned filmmaking and screenwriting in college, along with a little bit of physics. His first published novel was a near-future cyberpunk thriller titled Sleep State Interrupt (See Sharp Press). It was a finalist for the 2017 Compton Crook award for best first science fiction, fantasy, or horror novel. The first sequel, The Wrath of Leviathan, was published in 2018, and the final book, Zero-Day Rising, just came out in October, 2020. He has other books on the way as well. He is a member of Poets & Writers and the Maryland Writers Association. By day, Mr. Weber works as a climate adaptation analyst, and has had a number of scientific papers and book chapters published. He lives in Annapolis, Maryland with his wife Karen. He enjoys traveling and has visited all seven continents. For book samples, short stories, and more, visit https://www.tcweber.com/.
Contact Links
Twitter: @savethereefs
Purchase Links