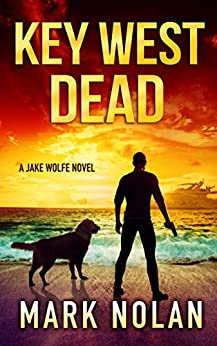 Mystery-thriller and romantic suspense
Date Published: 03-31-2018
A beach wedding, with a hidden explosive device waiting to murder the newlyweds.
A kidnapped teenaged girl, strapped with an IED vest that turns her into a suicide bomber.
A former Marine and his girlfriend, along with their trained K-9, who volunteer to hunt for the bomb-maker.
There is trouble in paradise at Margaritaville Resort, where Jake and Sarah try moving in and living together for the first time to see how it goes. Suddenly they have far more than just their progressing relationship on the line. Now their very lives are at stake.
When a murderer begins threatening his friends, Jake vows to hunt him down and stop his crime spree. He and his former war dog, Cody, are soon following the twisted trail of an elusive bomb-maker whose explosive devices are wreaking havoc among the Florida Keys residents and tourists.
The killer is not amused by their interference in his plans, and he soon adds Jake, Sarah, and Cody to his list of targets.
With the islands under constant attack and everybody a suspect, the chase is on in a race against time, as the clock keeps ticking down toward a final heart-stopping confrontation that will bring the trio of Jake, Sarah and Cody face-to-face with death.
Will Cody's trained nose be able to hunt down the criminal in time, so Jake can stop his bombing spree before he detonates "the big one?" And will Jake and Sarah's relationship survive their life-threatening ordeal so they can sail away together to sunny islands? Read Key West Dead to find out what happens next.
About the Author
Mark Nolan is the Amazon Bestselling Author of the Jake Wolfe Series. Subscribe to his reader newsletter at marknolan.com for updates, specials, giveaways, and news.
Contact Links
Purchase Link