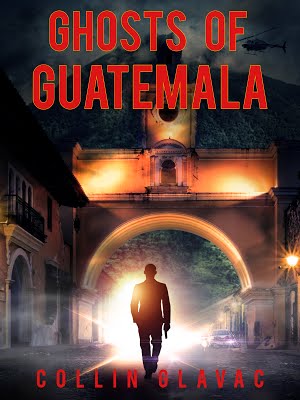 Spy Thriller
Date Published: 11-25-2019
Who can you trust when corruption and danger are a way of life?
The CIA never left Latin America, and is facing catastrophic blackmail at the hands of an erratic Guatemalan drug lord: the infamous patrón of Antigua – Pablo Puentes. Desperate for a swift solution, the agency calls in their black operative fixer: John Carpenter.
John is a cold-blooded professional ready for the job. But the mission doesn't have a simple fix. Pablo has a disastrous kill switch in place.
John is still haunted by the mysterious death of his best friend who died on a far too similar mission, and now is uncertain about how much he can trust his handler or his sensual partner.
Back at the agency, tensions are running hot as the stench of corruption is growing to a boiling point. If things aren't put to rights – and soon – the entire mission will go up in flames and take the CIA down with it.
Only John Carpenter can bring this drug lord to justice and get the answers he deserves.
Because this mission is personal…
If you like the relentless tension of Daniel Silva and the gritty reality of Lee Child then you'll love this first book in the John Carpenter Trilogy!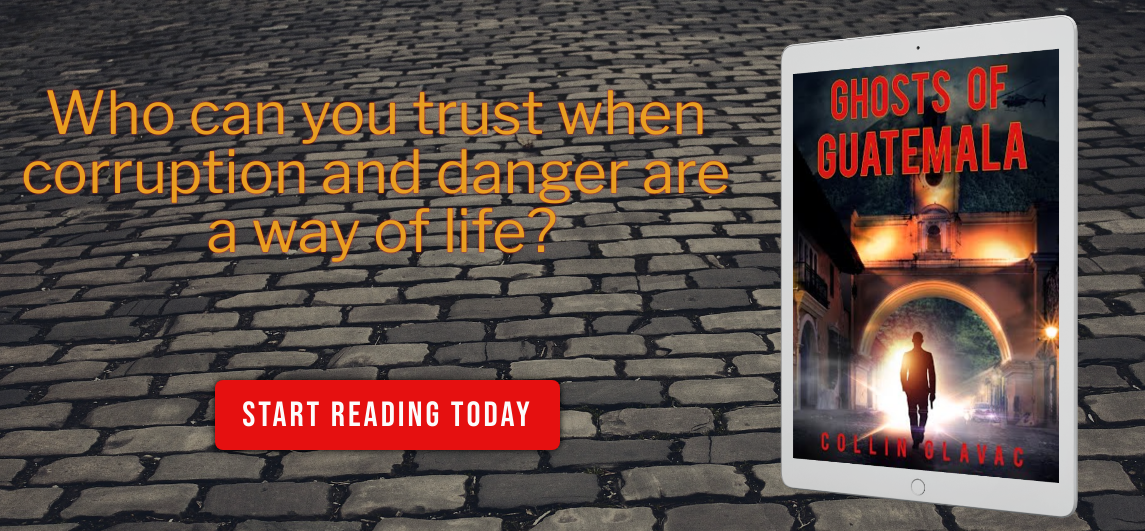 Interview with Marjan Glavac
For those interested in exploring the subject or theme of your book, where should they start?

A big part of the books is the setting of Latin America! If you get a chance, it's super cool to know or have traveled the places I describe; I've had a lot of readers really enjoy that aspect of the books.
How did you become involved with the subject or theme of your book?

My father has traveled through a bunch of countries in Latin America and learned Spanish so he helps me with all the cultural stuff. It really brings great flavor and accuracy to the books!
What were your goals and intentions in this book, and how well do you feel you achieved them?

Operation Nicaragua is a sequel, and that was a little nerve-wracking. I wanted to make sure the book was at least as good as the first, and hopefully better. My beta readers all said the book was more action packed and read better than the first so I feel pretty good about it!
Anything you would like to say to your readers and fans?

Thank you sincerely for reading my stuff, it's always so cool to know people are reading the things I make up. Also pleeeeease leave a review!
What did you enjoy most about writing this book?

I enjoyed trying to figure out how to get John out of some very sticky situations, which forced him to come up with some creative solutions. I also loved writing some returning characters and some really cheesy but wonderful spy-intrigue scenes.
Can you tell us a little bit about your next books or what you have planned for the future?

Sure! I am currently awaiting for the audio files for a young adult book I have in the works – I have to listen to the files and edit things before releasing everything, including the audiobook. While that book is published I'm writing away at the last John Carpenter book in the trilogy!
How long have you been writing?

I have been writing since grade seven, when I wrote a really awful high fantasy novel. I continued to write swashbucklers throughout high school and squeezed out some decent short stories in university, but didn't have something audience-worthy until I wrote my first play five years ago.
Can you tell us a little bit about the characters in the John Carpenter trilogy?

John Carpenter is our main protagonist; he's a cold-hearted assassin that is called upon by an off-the-records organization in the CIA. John operates out of Latin America, with a network of safe-houses he travels to and from, and sometimes alongside other agents. John doesn't normally question his orders, but after his best friend was killed on a mission, John suspects something up the chain isn't right.

Mike Morrandon is John's handler, and is the Chief Operations Officer of Blackthorne; a secret project under the Special Operations Group that activates agents to perform certain necessary tasks for American interests. Mike has to not only call the shots for John in the field, but also navigate the cutthroat bureaucracy of the CIA and the deadly international intelligence community.
If you could spend the day with one of the characters from Ghosts of Guatemala who would it be? Please tell us why you chose this particular character, where you would go and what you would do.

None of my characters are particularly safe to be around, but I think the best choice would be Barker. He's a total creep and weirdo, but he's also some of my only comic relief moments so at least we could get up to some fun together.
About the Author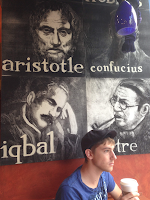 Collin Glavac is a Canadian born actor and writer who lives in the province of Ontario Canada. He has written, directed and acted in two original stage plays, In Real Life, and LoveSpell. He completed his Dramatic and Liberal Arts B.A. and M.A at Brock University.
Ghosts of Guatemala is his first novel.
Collin loves hearing from readers, so please don't hesitate to contact him by email at: collinglavac@gmail.com
Contact Links
Purchase Links