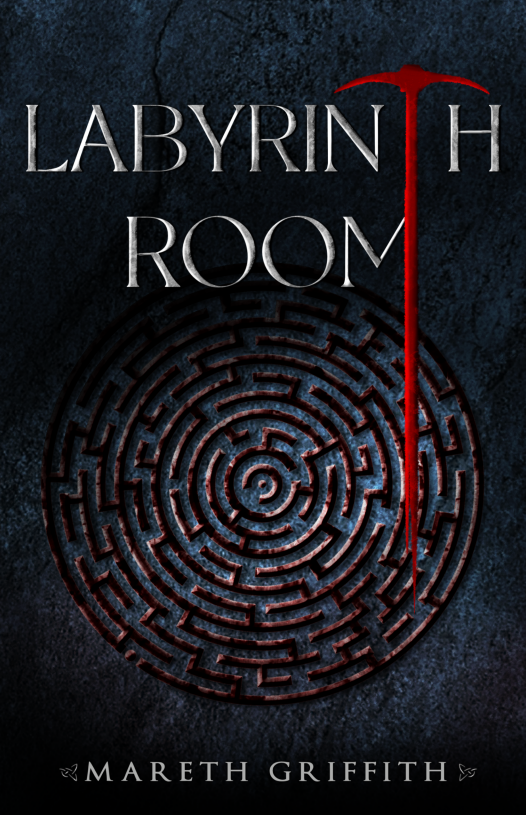 Fantasy
Date Published:10-15-2021
Deserting his regiment in the aftermath of an injury, Torrent is just trying to get home to his fiancée without being robbed or arrested. Reporting the illegal saltpeter mine he finds on his return might be valuable enough for the army to overlook his truancy, perhaps even grant him a pension. If he's willing to betray Molly to make that report.
For Molly, chemistry has always been more useful than magic, especially now that supplying the opposing side with gunpowder is the only thing keeping her from being ousted from her own farm. After two years apart, Molly knows it's foolish to trust Torrent with either the mine or her heart. Unfortunately, Torrent's not the only one interested in Coriander Hollow.
Between Torrent's desertion and her own illegal mine, Molly has to decide whose secrets she's willing to protect and how far she's willing to go to protect them. And Molly hadn't counted on Coriander Hollow having secrets of its own...
This is an adult fantasy novel, that might appeal to readers of Genevieve Cogman, Naomi Novik or Katherine Addison. It's historical fantasy-ish (I describe it as 'steampunk on a farm'), a little bit Cherie Priest meets Cold Mountain.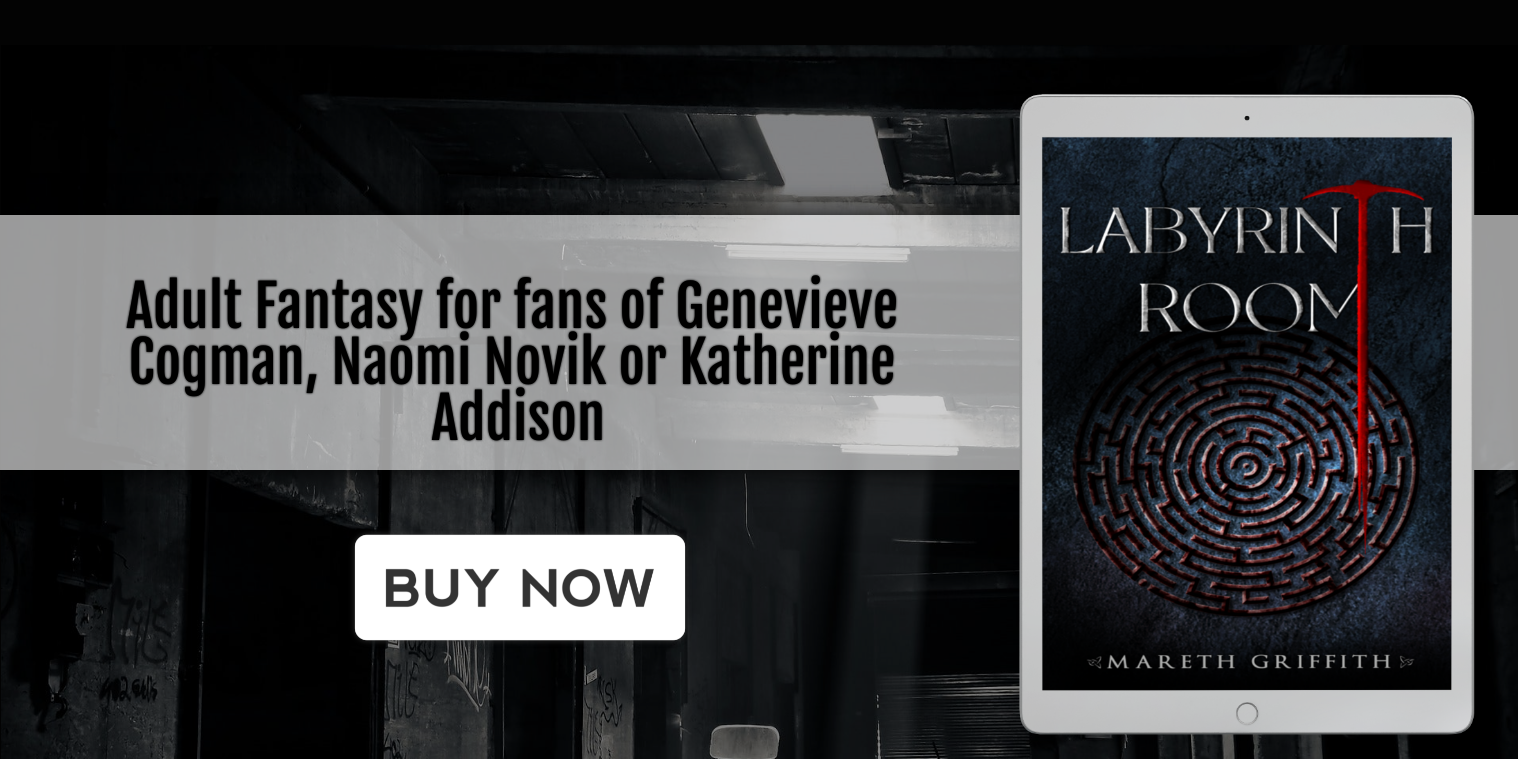 Interview with Mareth Griffith
For those interested in exploring the subject or theme of your book, where should they start?

I'd recommend diving right in and reading it! Labyrinth Room is a standalone fantasy novel, featuring a rural perspective on a steampunk world. The book might appeal to fans of Katherine Addison, Naomi Novik, or Geneviene Cogman.
How did you become involved with the subject or theme of your book?

Labyrinth Room is set in and around a saltpeter mine. The fictional cave of Coriander Hollow is inspired by two real-world caves – El Capitan in Alaska and Cascade Cave in Kentucky. I worked for an expedition cruise ship that frequently visited El Capitan on Prince of Wales Island, which is Alaska's largest show cave. My visits to both caves helped inform the atmosphere and layout of the fictional cave in Labyrinth Room. I also did research on modern and historical caving techniques, saltpeter production, carbide, and late 1800s chemistry, all of which contributed to getting the knowledge base I needed to help Molly and Torrent's world come to life.
What were your goals and intentions in this book, and how well do you feel you achieved them?

My goals for all of my books are to write something that's worthwhile and engaging for the reader. This particular book is a mix of dark fantasy and steampunk, and comes partly from my love of Barbara Hambly novels, especially the Windrose and Darwath series. In the Windrose books partiucularly, magic is very specifically tied up with questions of mortality and ethics, which is definitely something I brought into Labyrinth Room's magical elements. I also wanted to write a fantasy world where misogyny isn't a feature. There's a strong tradition of female-main-character fantasy novels set in worlds where misogyny is something the main character needs to overcome—I wanted to write a world where it's not a feature at all.
Anything you would like to say to your readers and fans?

I'm very happy that readers are willing to take a chance on my books, and I hope you have as much fun reading them as I do writing them!
What did you enjoy most about writing this book?

One of the trickiest, and most enjoyable, problems to work out with Labyrinth Room was joining the steampunk and fantasy elements together. One thing that wasn't obvious to me until I started revisions is that the book functionally has two different magic systems—one of which happens to be 1890s-era chemistry. The other is the magic system of the titular labyrinth. Figuring out how to make both systems feel native to the world, and how my characters would interact with them, was a challenge, but also a lot of fun.
Can you tell us a little bit about your next books or what you have planned for the future?

I'm currently working on Changeling, the second book in a planned trilogy. Changeling is the sequel to my debut novel The Year King, which is a contemporary fantasy novel set Dublin, featuring a recently-unemployed telemarketer named Ivy who discovers her introvert flatmate is actually a runaway fairy king. There's a special place in my heart for Year King, as it's the first novel of mine to attract the attention of a publisher. It's been great to revisit Ivy's world, and take some of the elements I introduced in the first novel – literal and figurative invisibility, barely-functional alien technology, portals in time—and delve deeper into how they work.
How long have you been writing?

For most of my early twenties, I worked in professional theatre, mostly in audio and sound design. I absolutely adored having a day job that involved bringing imaginary worlds to life. Then the 2009 recession happened. In the aftermath of that, I ended up (long story) working in Alaska as a naturalist and kayak guide, which is pretty much where I've been ever since. I started writing about six months after leaving professional theatre, and while I didn't make the connection at the time, I think I started it as a way to make up for no longer working professionally in theatre.
Can you tell us a little bit about the characters in Labyrinth Room?

Labyrinth Room has two narrators – Torrent Harrow is a reluctant soldier who's deserted his regiment in the aftermath of an injury, and is trying to get back to his fiancée Molly and reassemble his life. He's a very earnest character and was a ton of fun to write. He could be described as an anti-alpha-male love interest – and he definitely has a much clearer moral compass than Molly does.

Molly Bligh is a chemist, who's been lately using her chemistry expertise to help run an illegal saltpeter-mining operation in a cave on her family farm. She'd prefer not to discuss exactly which side of the conflict she's supplying. A good chunk of her side of the narrative is her coming to terms with what she's willing to give up in the name of survival, and what she's willing to hold onto at all costs – and how those things change over the course of the story.

The antagonist of Labyrinth Room, who doesn't make an appearance until fairly late in the novel, is partially based on a brain-damaged toucan I used to care for as a volunteer at an aviary—she was flightless goofball of a bird, and also a talented mimic with a penchant for biting people. Which goes to show that almost anything in real life can bubble up into a story in unusual ways.
If you could spend the day with one of the characters from Labyrinth Room who would it be? Please tell us why you chose this particular character, where you would go and what you would do.

I already spend a good amount of time with my characters, so I might be the date who cancels to go spend time by myself in the woods. That being said, I'd love to actually be able to walk through Coriander Hollow with Molly (though maybe not as far as the labyrinth room itself). Caves are interesting landscapes in their own right. As is memorably explored in non-fiction books like Blind Descent and Beyond the Deep, the furthest passages in large caves are arguably just remote and difficult to access as deep-sea trenches or the fringes of space.
About the Author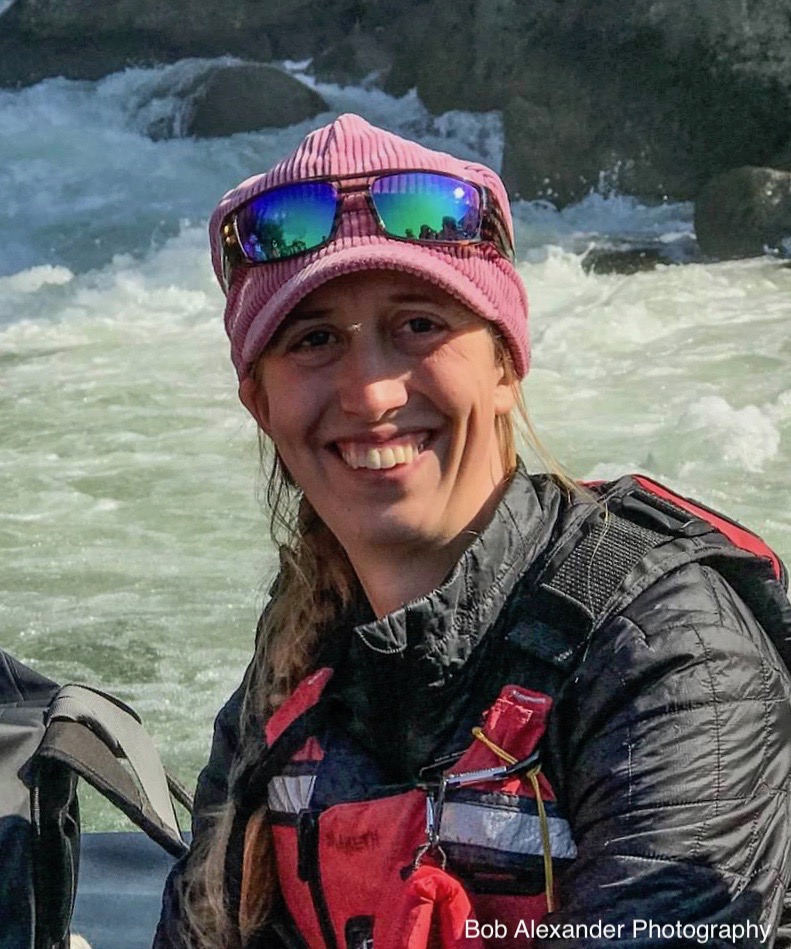 Mareth Griffith bounces between the Pacific Northwest coast and various warmer locations. She mostly lives in Seward, Alaska, and assures you winters there aren't as bad as you think.
 When she's not writing, she works as a naturalist and wilderness guide, leading adventurous souls on epic quests to seek out glaciers, bears, and whales in the wilds of coastal Alaska. She's also lived and worked in Scotland, Mexico, New Zealand, and Northern Ireland—where her nearest neighbors included two thousand puffins and the ghost of a spectral black horse. 
Originally from West Virginia, Mareth attended Smith College in Massachusetts, studying music and theatre. Mareth plays classical violin well and rhythm guitar badly.
Contact Links
Purchase Links