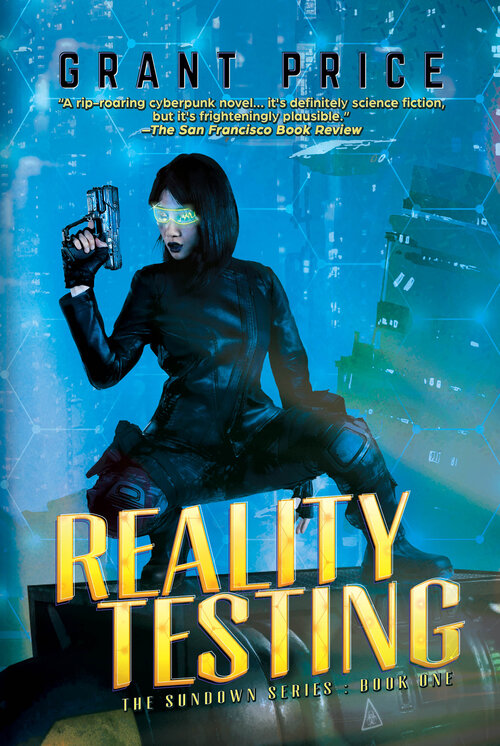 Cyberpunk
Date Published: 01-27-2022
Publisher: Black Rose
Welcome to Berlin. Population: desperate. In the throes of the climate crisis the green tech pioneers are king, and if you aren't willing to be their serf then you're surplus to requirements.
Carbon credit for sleeping on the job. That's the offer a dreamtech puts to Mara Kinzig, and she jumps on it. After all, the city ain't getting any cheaper.
Then somebody changes the deal while she's dreaming in the tank.
Now Mara has a body on her hands, an extra voice in her head, and the law on her tail. Only the Vanguard, a Foreign Legion of outcasts seeking an alternative path in the dust between the city states, might be able to help her figure out what went wrong. First, though, she'll have to escape the seething streets of Berlin alive.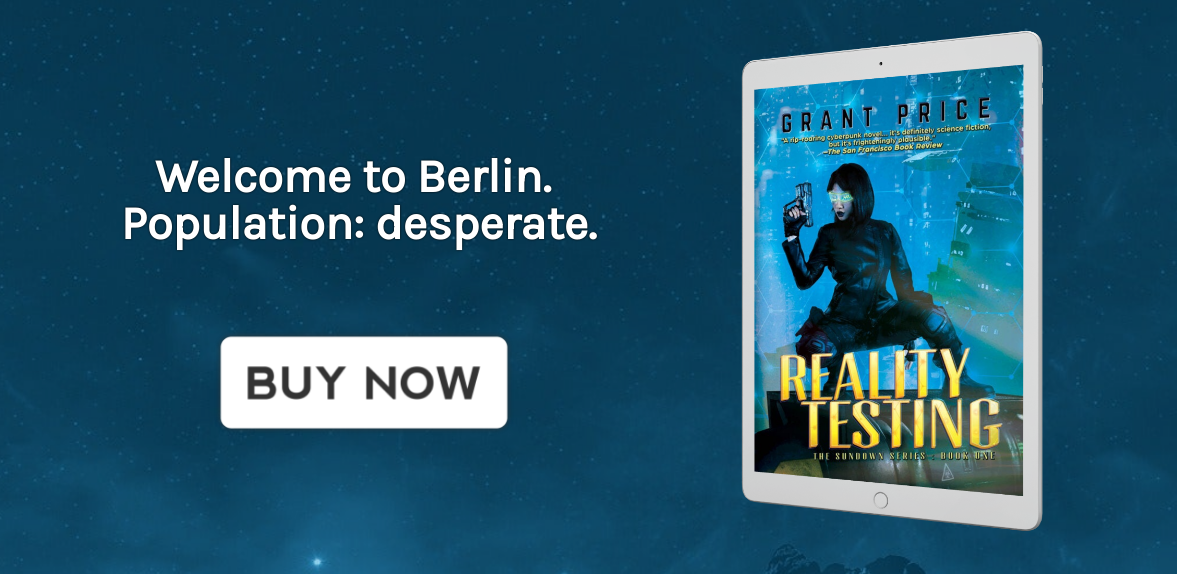 Interview with Grant Price
How did you become involved with the subject or theme of your book?

It's a cyberpunk novel, so my starting point—predictably—was William Gibson's Neuromancer. The thing is that the genre hasn't exactly been updated in the past twenty years (since The Matrix, I'd say), so I decided it might be a fun experiment to try to take cyberpunk in a new direction by incorporating aspects of climate fiction. After all, Gibson's original intention was to envision our actual future—technocratic, corporate, apocalyptic, whatever. Reality Testing tries to do that in its own way. I mean, it also has guys dressed like gunslingers drawing on each other with 3D-printed guns, but you know. Poetic license and all that.
What were your goals and intentions in this book, and how well do you feel you achieved them?

My goal was to write something without becoming bogged down by imparting a 'message' or making some kind of artistic statement. I wanted to write an exciting adventure story, that was all. It was actually more difficult than I first thought. There's always the temptation to proselytize or Say Something Important, and I did exactly that while writing the first draft. Fortunately, that's why we revise things over and over until we can no longer stand the sight of the manuscript—so the worst excesses don't make it into the finished product.
What was the hardest part of writing this book?

Trying to make Mara a likeable protagonist. She didn't want to play ball; every other character in the book seemed to jump off the page, but she was stubborn. Maybe it's because she doesn't know who she is, which meant I didn't know who she was. I was trying to go for a Ripley-in-Alien vibe: surrounded by voices louder than her initially before reluctantly being thrust into the spotlight and compelled to take charge of a losing game.
What did you enjoy most about writing this book?

Trimming the fat off every page was quite liberating. My last novel, By the Feet of Men, was already quite austere in terms of description and dialogue, but Reality Testing goes one step further. I don't think there's any purple prose in there at all and you can count the adverbs on two hands. I'm pleased with that.
Where there alternate endings you considered?

No, not really. I plan and storyboard books before I write them, so I have a rough idea of where they are going. Things can change along the way, but the ending is usually pretty solid in my mind, both in a narrative and visual sense.
Can you share some stories about people you met while researching this book?

Oh, sure. I met a composer in London who writes concertos in his spare time, a refugee in Greece who was shacked up in a halfway house run by the mafia because he was waiting for an illegal passport, and a Danish architect who I walked around Ljubljana with all night talking about life. None of them have anything to do with Reality Testing, but I met them big time.
What genre of books do you enjoy reading?

US-American literature from the 1930s through to the 1980s. Steinbeck, Wolfe, the Beats, Faulkner, Selby Jr., all the usual dudes. I also enjoy the short stories of writers like Lucia Berlin and Amber Sparks. I'm getting into African literature more—Achebe, Gyasi, Coetzee, Salih, Adiche—and I'm reading an interesting history of Myanmar at the moment called The Hidden History of Burma. Oh, and I inhale sci fi novels on occasion.



About the Author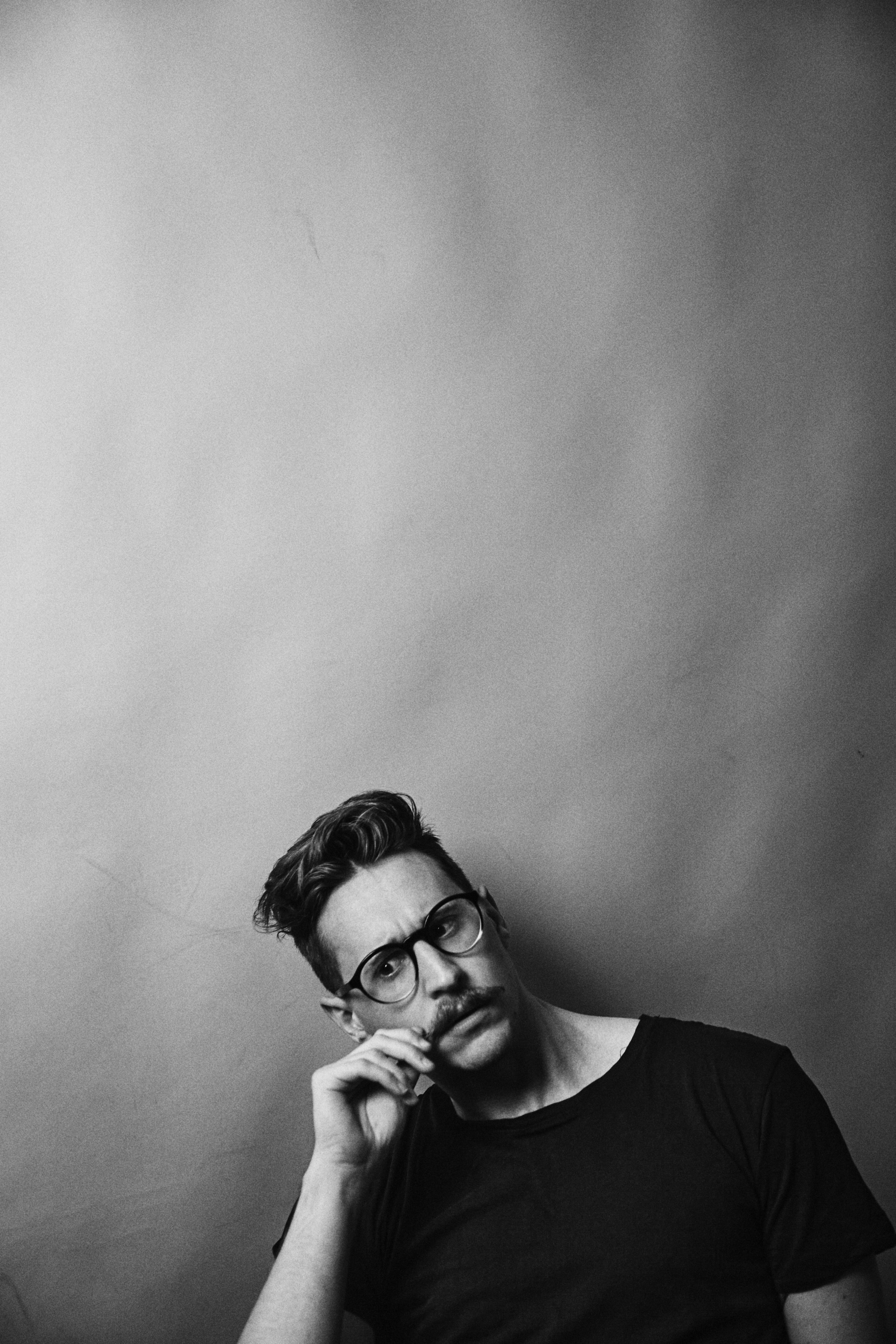 Grant Price is the author of three novels: Static Age (2016), By the Feet of Men (2019) and Reality Testing (2022).
He has lived in Berlin, Germany, for too long.
Contact Links
Instagram: @mekong_lights
Purchase Links