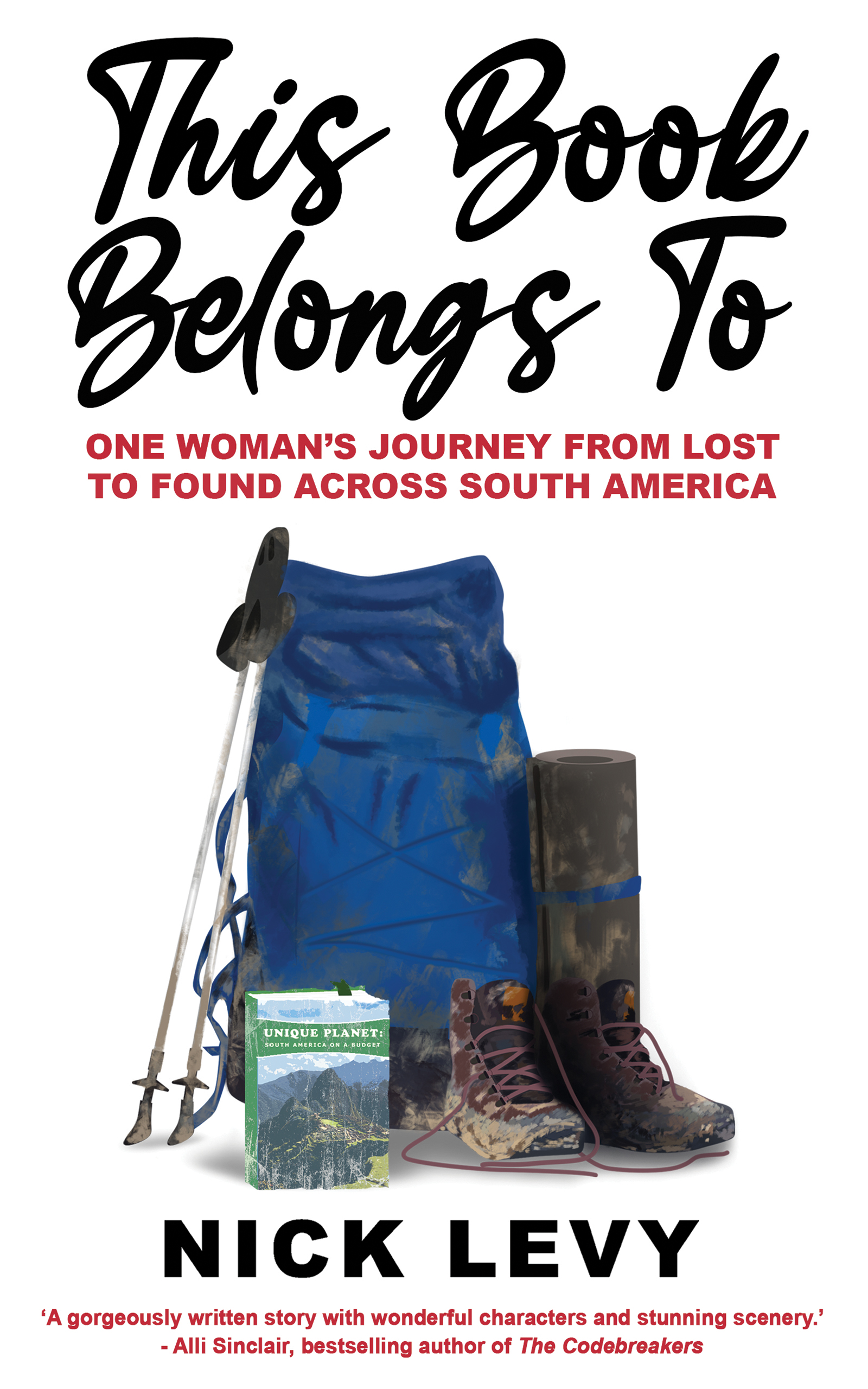 Women's Fiction
Date Published: 01-17-2022
Publisher: Cecil Press
While trekking across South America, Ellie Bartlett finds a mysterious guidebook that changes the course of her journey—and her life.
Ellie dreams of a life away from the sharp edges of New York City. Away from her creepy boss, shoebox apartment, and nights spent alone eating ice-cream. She's desperate to find happiness and love.
After losing out on yet another promotion, Ellie quits her job and buys a ticket to South America. Arriving at her hostel as a first-time backpacker, she finds a mysterious guidebook filled with cryptic messages about life and love. Intrigued, Ellie contacts the previous owner, Bella, who wrote her name under the heading THIS BOOK BELONGS TO.
Her email lands in the inbox of Jerry Townsend, an architect and widower living in San Francisco. Jerry is barely keeping his life together as he juggles raising three daughters alone and construction of a museum in memory of his late wife—Bella.
Ellie and Jerry start messaging, sharing their fears, hopes and desires. Following Bella's advice, Ellie embarks on a six-month solo adventure across South America, and over the course of emails, texts, phone calls and video chats, Ellie and Jerry's pen-pal friendship develops into something more…
But can you fall in love with someone you've never met?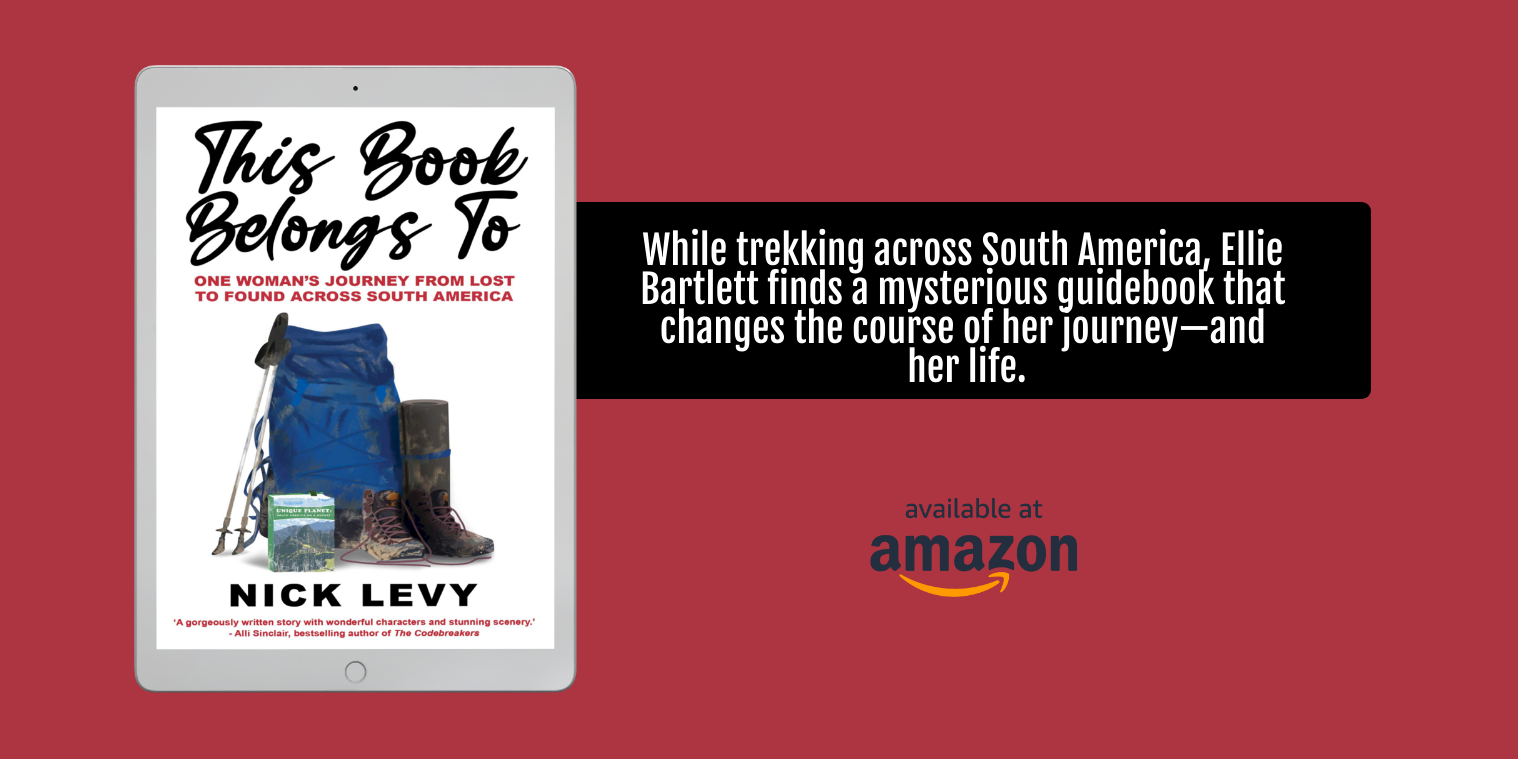 Interview with NICK LEVY, author of THIS BOOK BELONGS TO
https://www.amazon.com/gp/product/B09NF1579B/ref=dbs_a_def_rwt_hsch_vapi_tkin_p1_i0
https://www.nicklevyauthor.com/
https://www.facebook.com/nicklevyauthor
https://www.instagram.com/nicklevyauthor/
How did you become involved with the subject or theme of your book?

The premise of the novel is a young woman finding a mysterious guidebook that leads her on a grand adventure across South America. The idea came about because I was given a guidebook that led me on a similar trip through Brazil, Venzuela, Colombia, Ecuador and Peru!
What were your goals and intentions in this book, and how well do you feel you achieved them?

I set out to tell the story of Ellie Bartlett, who breaks away from the typical path that society expects us to follow and embarks on the adventure of a lifetime in South America. I wanted readers to feel like they too can go on their own journey of exploration, and also for them to be inspired by Ellie's attitude and decisions in difficult situations.
What was the hardest part of writing this book?

Although I had written many film scripts in my previous career, THIS BOOK BELONGS TO was my first novel and so I had to discover the process of writing long-form fiction. My first draft was a whopping 165,000 words, which was followed by a lot of editing to reduce it to within an acceptable word limit for commercial fiction publication.
What did you enjoy most about writing this book?

I enjoyed documenting my own travel experiences in the novel as it allowed me to share many of the memorable places and people that I met in South America. The continent is so varied – jungles, rainforests, snow-capped mountains, deserts, beaches, islands, big cities, ancient ruins, exotic wildlife – that there is something for every type of traveler.
Where there alternate endings you considered?

I always wanted to finish the novel on an upbeat, optimistic, tone as I believe any travel experience leaves you with this feeling. We return from the time outside our comfort zone with a stronger sense of connection to humanity, and our amazing planet.
Can you share some stories about people you met while researching this book?

As part of my travels, I stayed with a shaman on top of a mountain near the Ecuadorian coast and experienced ayahuasca. If taken properly, this ancient medicine can take you outside your own body – and also help you see yourself more clearly. It is a wonderful experience that reveals layers of existence that you may not have known existed, and I hope everyone gets the opportunity to try it!
What genre of books do you enjoy reading?

My reading preferences are quite varied, and I often alternate between a fun beach read and historical non-fiction. I have just finished reading a fantastic novel called 'The Codebreakers' by Alli Sinclair, based on the true story of Australian women who were recruited to break Japanese codes during World War 2. It is a story that has never been told before and I highly recommend reading it!
About the Author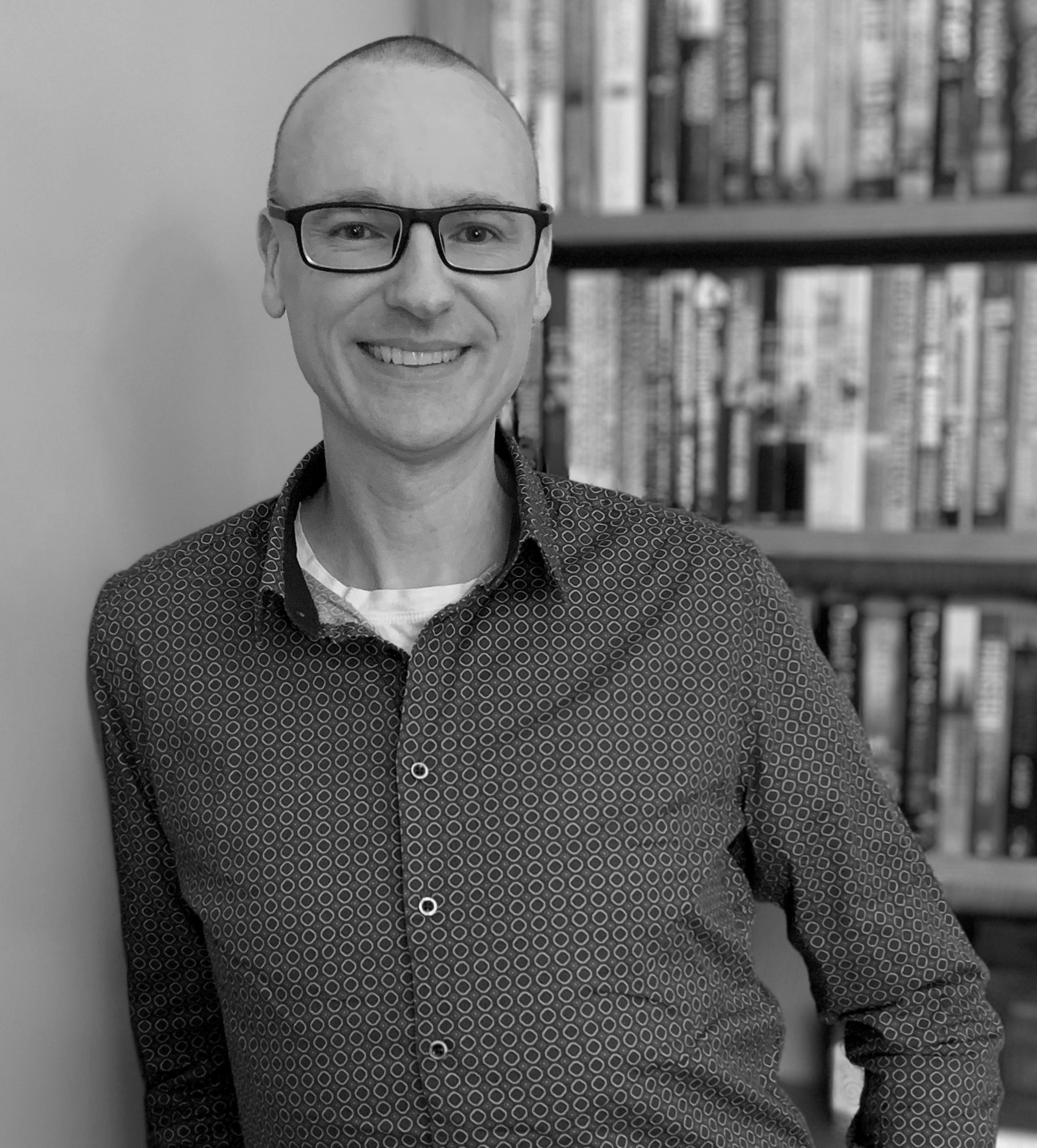 Nick Levy loves traveling and writing to understand the world and our place in it. An award-winning scriptwriter and novelist, he has lived in dozens of countries, including Australia, the USA, Singapore, Mexico, Peru and Thailand. His passion for adventure has taken him from the highlands of Scotland to the coral reefs of Belize, and from the pyramids of Egypt to the tea plantations of Sri Lanka. With degrees in English, History and Education, he has taught in schools on three continents. His writing, directing and producing work in movies has crossed the genres of comedy, drama, thriller and action. Inspired by his parents' love of travel, film and books, he enjoys taking readers on a journey of discovery so they can appreciate our incredible planet and its fascinating inhabitants.
Contact Links
Purchase Link