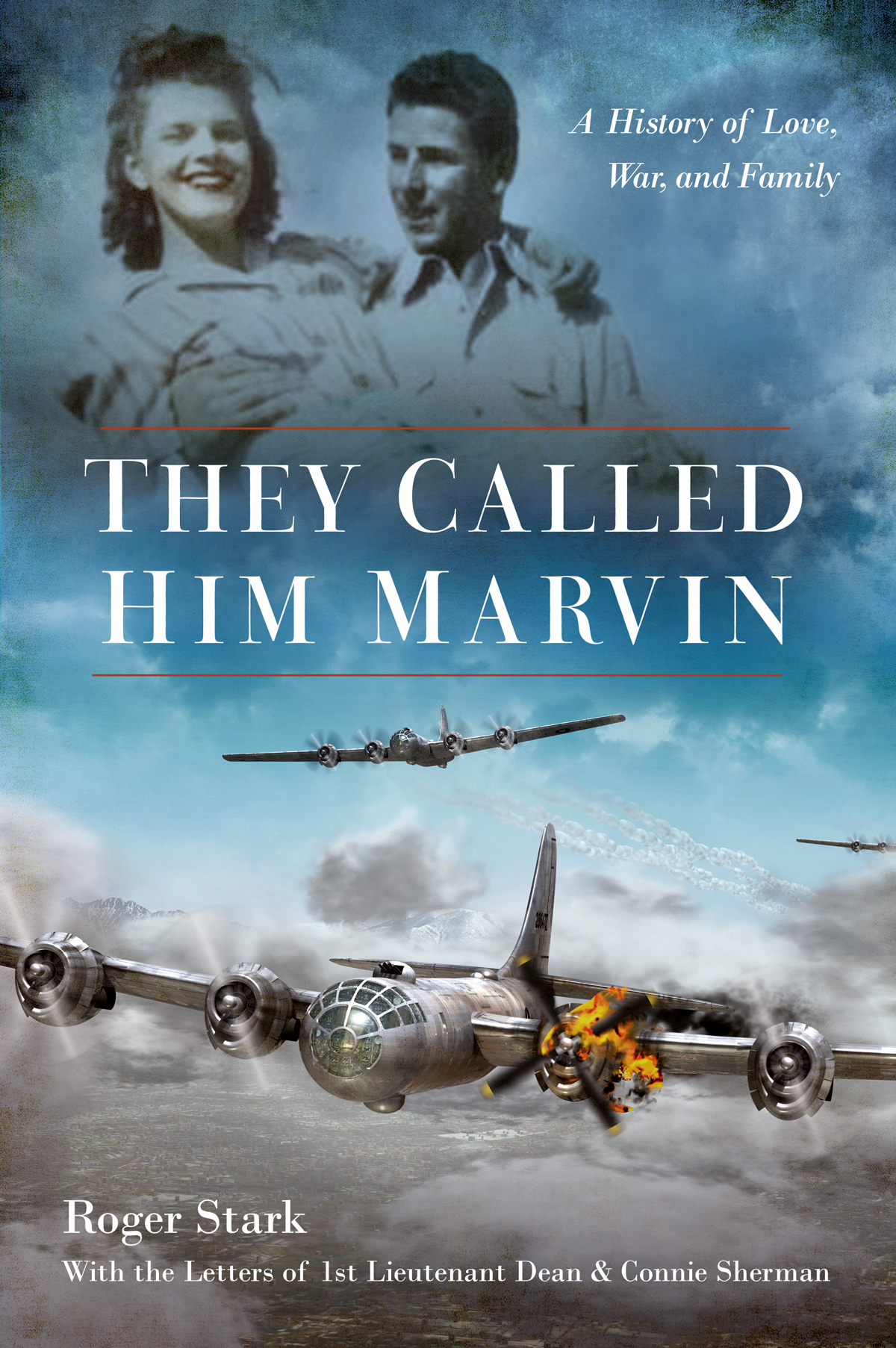 Creative nonfiction History, Historical romance, WW2, Family Saga, Memoir Biography
Date Published: September 1, 2020
Publisher: Silver Star Publishing Llc
Duty called.
He answered.
She, with child, was left behind.
He did not come home.
"They were the fathers we never knew, the uncles we never met, the friends who never returned, the heroes we can never repay." (B Clinton.) Such a man was 1st Lt Dean Harold Sherman, B-29 Airplane Commander one of the thousands of man-boys, not far from their mother's apron strings, that learned to fly a B-29 thousands of miles and bomb an enemy.
"They Called Him Marvin" is a history of Dean Sherman and his teenage bride Connie's love, World War 2 and their efforts to create a family. A history of the collision of the raging politics of a global war, young love, patriotism, sacred family commitments, duty and the horrors and tragedies, the catastrophe that war is.
A reviewer explains: "I am a fan of historical fiction and this story did not disappoint. It was sweet, tragic, personal, and moving. Gradually and almost imperceptibly, the story of two wartime sweethearts begins circling the drain of a tragedy you know is coming. The book begins with the ending, but by the time you get there you have convinced yourself that it can't possibly be the case. I enjoyed every moment, even the ones that left me in tears.
The letters between Connie and Dean provided a fascinating glimpse into wartime life. Reading the experiences of people both at home and abroad was very engaging. I found myself eagerly awaiting the next letter, right along with the young couple!
Lastly, the book left me with an overwhelming acknowledgment of the universal trauma and tragedy of war. The Sherman's are not the only family we meet in the book and the weaving together of several different narratives added a depth to the story that's hard to put into words. I definitely encourage anyone to read this book, especially if historical novels are not something you typically read. This is a story about people and you won't want it to end."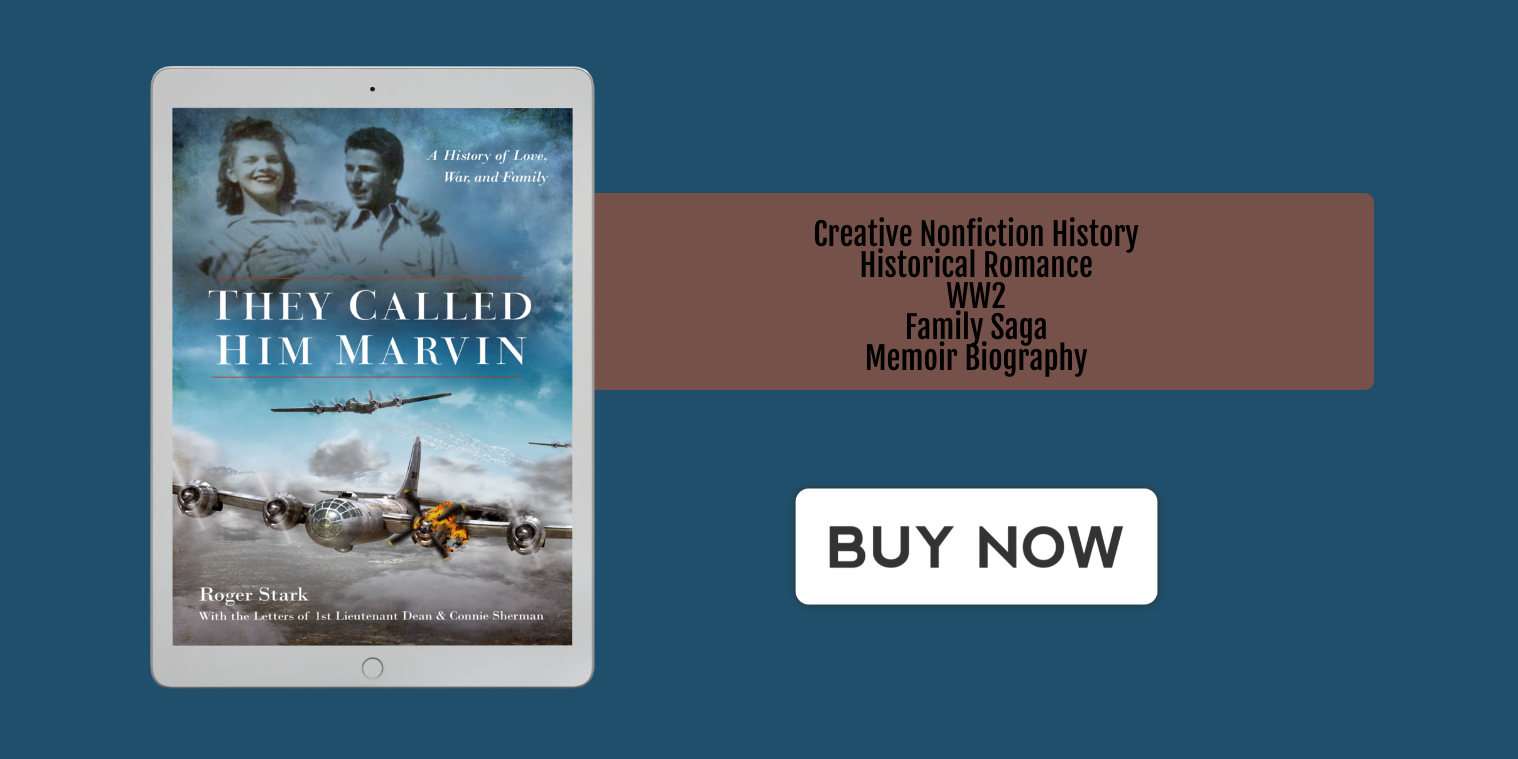 Interview with Roger Stark, "They Called Him Marvin"
If you could tell your younger writing self anything, what would it be?
That is pretty easy. READ! Read the classics, the works of great writers, and pay attention to how they tell a story. Practice writing, putting things on a page that illustrate or tell a story. Paint a picture with only words.
What are the most important magazines for writers to subscribe to?
I am going to dodge this question a bit, for me, it works best to visit in person with other writers. Join writer's groups, attend retreats. If you have a favorite author, follow them, if they present at a retreat try to go and listen to them.
What do you owe the real people upon whom you base your characters?
Since this is a true story about real people, I owe them everything. Since I only know Marvin and have never met his mother (and obviously his father) I had to create their personas. Having the letters they wrote helped immensely. I felt like I knew them after transcribing them.
One of the greatest compliments I received came from Marvin when he told me how well I had captured his parents.
One of the things I experienced while writing this story is feeling his father's (Dean) presence. I often felt him looking over my shoulder, checking on me. Several times, I came out a deep sleep with a sentence or paragraph in my head. At first I would just say, "Oh, that is good, I will remember it in the morning." However, I never could. I learned that when these moments came, I had to get myself up and go to the computer to record it. Most often it would result in several hours of writing before sleep came to claim me again. That happened quite often.
One reasons that I included all of the letters in the book is because I wanted to be true to Dean and Connie. Quite a few advisors told me I should eliminate much of them or just use a few. I do realize that it is a bit tedious to read all of them, but it is their story, and the contrast they provide to the events of the war gives us an intimate window into their lives.
What is the first book that made you cry?
This I cannot recall. I assume it was an inspirational/spiritual story. During my 3rd and 4th grade years I consumed many. Often they were historical stories. One title I remember "The Green Mountain Boys" filled me up with wonder and patriotism.
Does writing energize or exhaust you?
Both!
During the creative times I feel like a super hero with added strength and insights.
But there is always a limit. Four hours and my brain turns to mush! Try as I might, my writing for the day is done.
Do you try more to be original or to deliver to readers what they want?
I don't think much about my audience after I start a project. This may sound arrogant, but I think of myself being an artist, a creator. I try not to control the end product, but merely let it happen. The creative process creates what it will.
That brings up my difficulty with editors. I don't much like people trying to change my words once created. This creation is mine, it is how I see it or feel about it. As I wrote this manuscript I sought the advice of a number of writers and editors.I got some wonderful counsel, some of it I followed some of it I ignored and just let the story come out of me.
Where did your love of books/storytelling/reading/writing/etc. come from?
I have always thought of myself as a story teller first. That fire was lit inside of me by many nights around the campfire being entertained by great story tellers. I wanted to create the magic I felt under their spell. I began by retelling their stories and then learned to create my own. A man named Stuart Holmes was responsible for much of that wonderment.
About the Author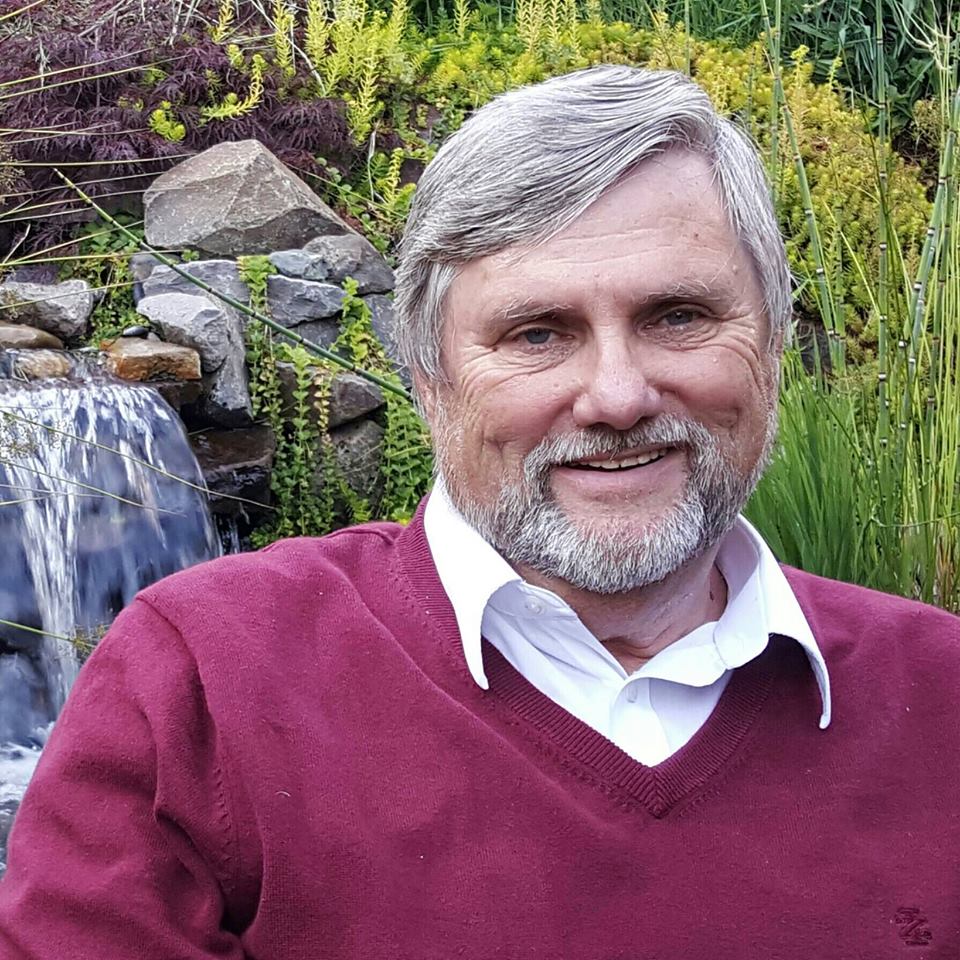 I am, by my own admission, a reluctant writer. But there are stories that demand to to be told. When we hear them, we must pick up our pen, lest we forget and the stories be lost.
Six years ago, in a quiet conversation with my friend Marvin, I learned the tragic story his father, a WW2 B-29 Airplane Commander, shot down over Nagoya, Japan just months before the end of the war. A father he never knew. The telling of the story that evening by this half orphan was so moving and full of emotion, it compelled me to ask if I could write the story. The result being "They Called Him Marvin."
My life has been profoundly touched in so many ways by being part of documenting this sacred story. I pray that we never forget, as a people, the depth of sacrifice that was made by ordinary people like Marvin and his father and mother on our behalf.
My career as an addiction counselor (CDP) lead me to write "The Waterfall Concept; A Blueprint for Addiction Recovery," and co-author "Reclaiming Your Addicted Brain."
After my counseling retirement, I decided I wanted to learn more about the craft of writing and started attending classes at Portland Oregon's Attic Institute. What I learned is that there are an mazing number of great writers in my area and they were willing to help others improve their skills. I am grateful to many of them.
My next project is already underway, a memoir of growing in SW Washington called "Life on a Sorta Farm." My wife of 49 years, Susan and I still live in that area.
We raised seven children, and have eleven grandchildren. We love to travel and see the sites and cultures of the world. I still get on my bicycle whenever I can.
Contact Links
Purchase Link