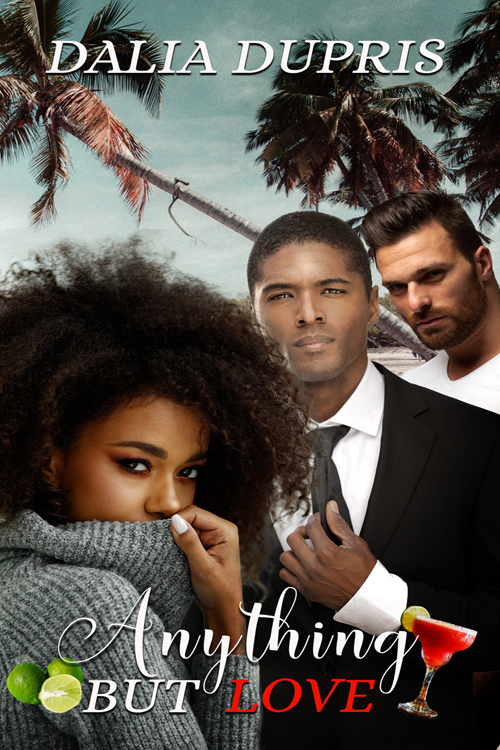 California Hearts, Book 2
Contemporary Romance
Date Published: 06-15-2022
Publisher: The Wild Rose Press
Known as the anything but love girl, Morgan Hart has two passions, travelling and having fun. After reassuring her French lover, Marcel, that their relationship will resume unchanged when she returns, she's ready to begin her Cape Town adventure, only to find that her friend Amber is a no-show at the airport, and Morgan's stuck with having to travel solo, that is, until she falls into the lap of widowed single father, Dakar Ngosi, whose good looks and charm have her questioning her resolve to living life unattached and carefree.
Dr. Ngosi is beyond annoyed when a seemingly inebriated Morgan slumps down beside him in the airport lounge where he's waiting with his sister for their flight. When his sister volunteers him to show the lovely American the sites of their country, his irritation grows, but he soon discovers that Morgan is as enticing as she is beautiful, and he must decide if he'll stick to his vow to never love again or pursue the American woman whose captured his heart.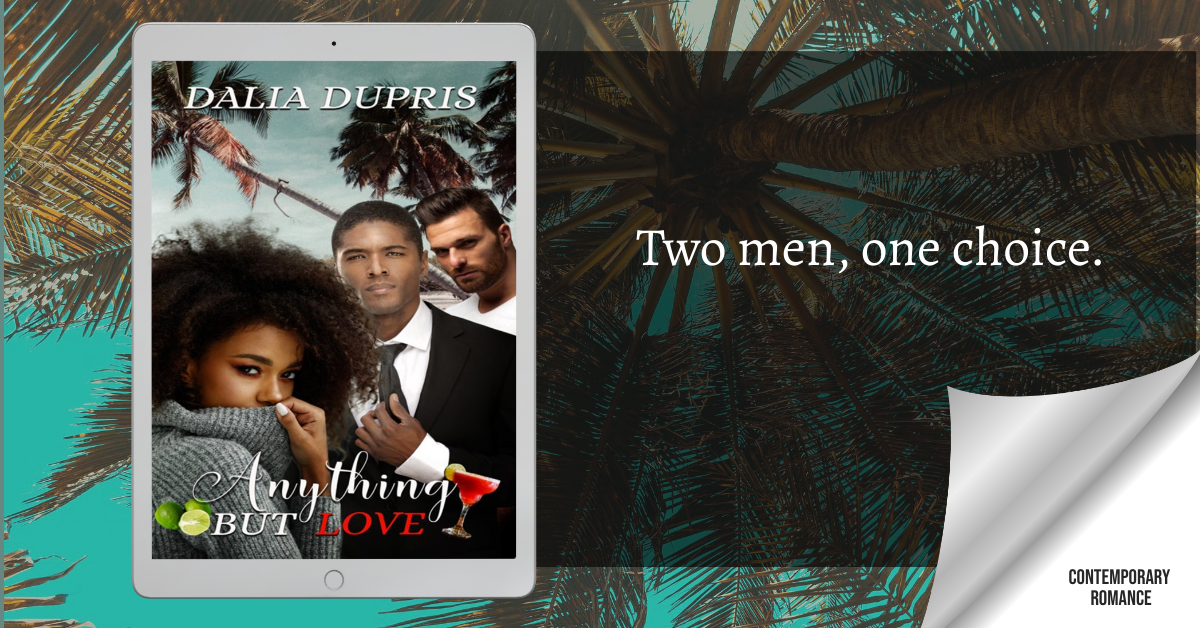 Interview with Dalia Dupris
How did you become involved with the subject or theme of your book?

Anything But Love is Book 2 in the California Heart Series. Morgan, the main character showed up in the first book as the sister of Elaine Hart. I knew she deserved her own story about being the type of woman that enjoyed the company of men, travel and adventure and was pretty much up for anything but love. I wanted the book to be inclusive and reflect the multi-cultural I live in, which is why it made sense for her to have Marcel, her French lover, meet Dakar, a Southern African doctor and one of her best friends, Chris was a gay social worker married to a pediatrician.
What were your goals and intentions in this book, and how well do you feel you achieved them?

My goal was to take the reader on a compelling whirlwind adventure filled with engaging and relatable characters as they embark on a journey of international travel, romance, and unexpected plot twists that would make readers laugh, cry and root for them to find their way to each other. I feel that I surpassed my own expectations because I moved out of the way and let the two main characters, Southern California party girl, Morgan Hart, and serious-minded Dr. Dakar Ngosi, tell their own stories as they revealed themselves to me and shaped the course of their unpredictable relationship.




What was the hardest part of writing this book?

The most difficult part was when it appeared that the relationship would not survive based distance and a series of misunderstandings and misinterpretations of events. Things were not as they seemed but the characters didn't know that and they both were hurting. I had to allow them time to figure out how to resolve their seemingly insurmountable conflicts.




What did you enjoy most about writing this book?

I enjoyed creating the sexual and emotional tension between Morgan and Dakar; the one step forward and the two steps backwards as they struggled to define and push against the attraction to one another. I also enjoyed sharing some aspects of South Africa, which was a country my husband I visited a few years ago. I really enjoyed creating Morgan's eclectic friends and broadening the definition of what it means to be family.




Where there alternate endings you considered?

The expectations are that romance novels have a happily every after ending, but I played around with the idea of this not happening for Morgan and Dakar; after all they were in different countries. I had to create a surprise twist at the end, which made sense for the story and the characters.
Can you share some stories about people you met while researching this book?

This is a great question for this book, because I met so many people when I visited South Africa and I included a lot of elements from those encounters in the novel. I met many gracious and lovely people in a housing community who were generous and kind with their time and limited resources. I met woman who helped support their families by making and selling handcrafted jewelry. Morgan meets a group of such women in Anything But Love. I met and held precious babies in an orphanage and had to include a version of that scene in the novel. I also met people at a winery and a French farmer's market high up in the mountains of South Africa.




What genre of books do you enjoy reading?

I read very broadly. I read a lot of women's fiction and contemporary romance these days. However, last month I read a satirical murder novel, and a work of fiction that was very intense and dark. Yesterday, I began reading a historical romance novel.
About the Author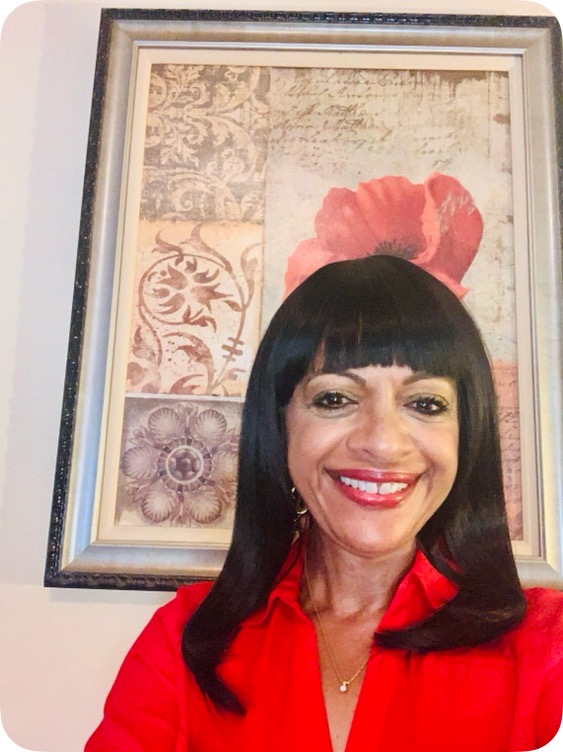 Dalia Dupris has been a book lover as long as she can remember. She has won two EMMA awards and is a Spectrum Grant recipient. Dalia's degrees in English Literature and Social Work, in addition to years of experience as a licensed therapist, contribute to her creation of relatable and complex characters. In her spare time, she enjoys bike riding with her husband, and hiking with her daughter. She loves hearing from her readers. To learn more about Dalia and her books check out www.daliadupris.com and https://linktr.ee/DaliasBooks.
Contact Links
Purchase Links