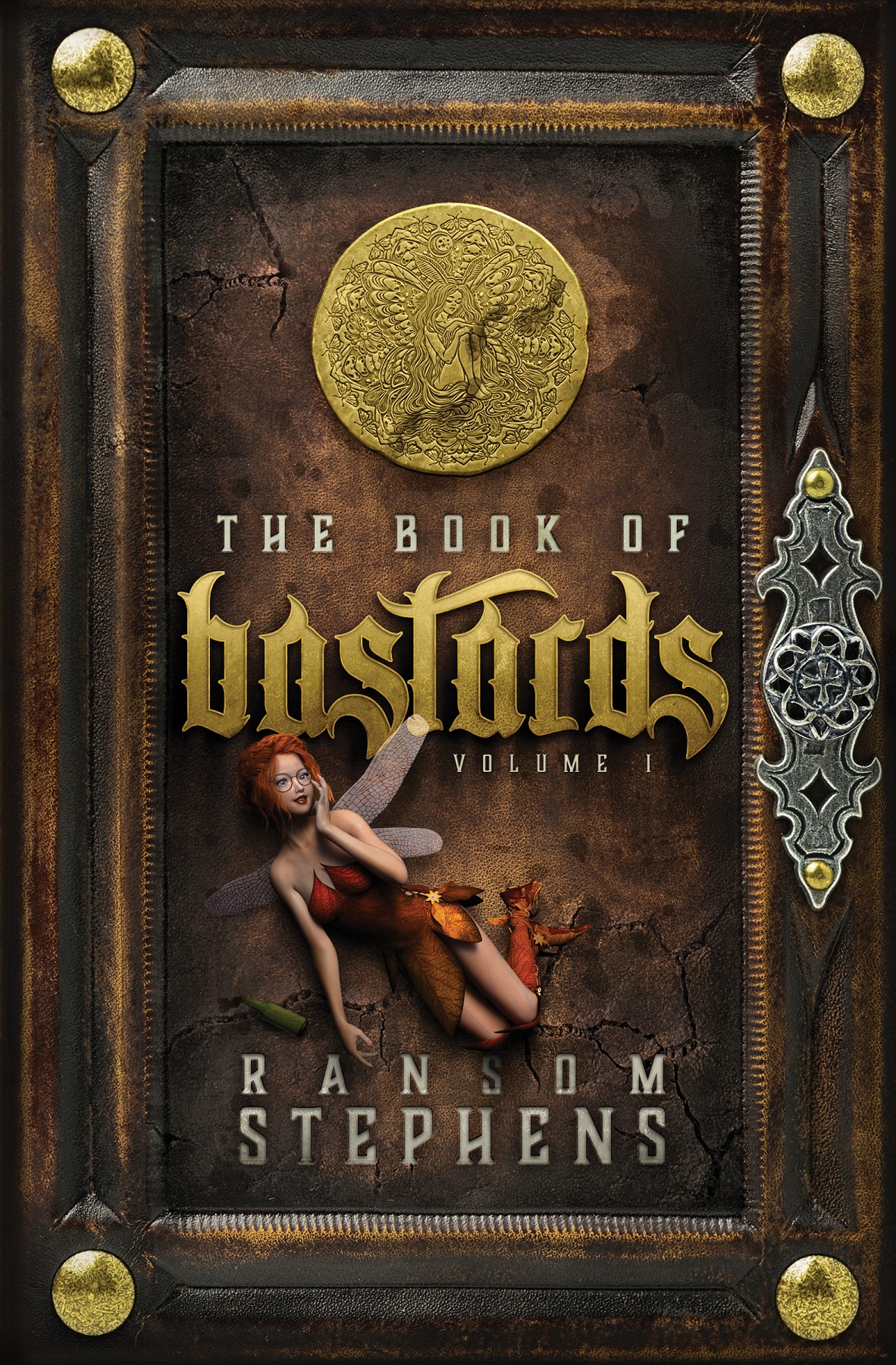 Fantasy
Date Published: January 14, 2021
Publisher: The Intoxicating Page
Welcome to The Gold Piece Inn, where you can drink, gamble, and play!
Or hide.
Cursed on the day the king is assassinated, Dewey Nawton is compelled to protect the widowed queen, but protection means different things to different people (and different curses).
Kings have dictated every role Queen Dafina has ever played. Now, a halfling innkeeper assigns her the role of serving lass. But is The Gold Piece Inn just another tavern? Could it be an orphanage? … surely, it's not a brothel.
Oh yes, she's fallen from grace, but will that stop her from leading a handful of pirates and a dozen bastards to avenge her king and rescue Glandaeff's faeries, elfs, and mermaids (and merbutlers!) from a brutal tyrant?
Dewey has a secret. Dafina has a secret. The Bastards have two secrets.
Is there even a sip of moral justice in all this bawdiness?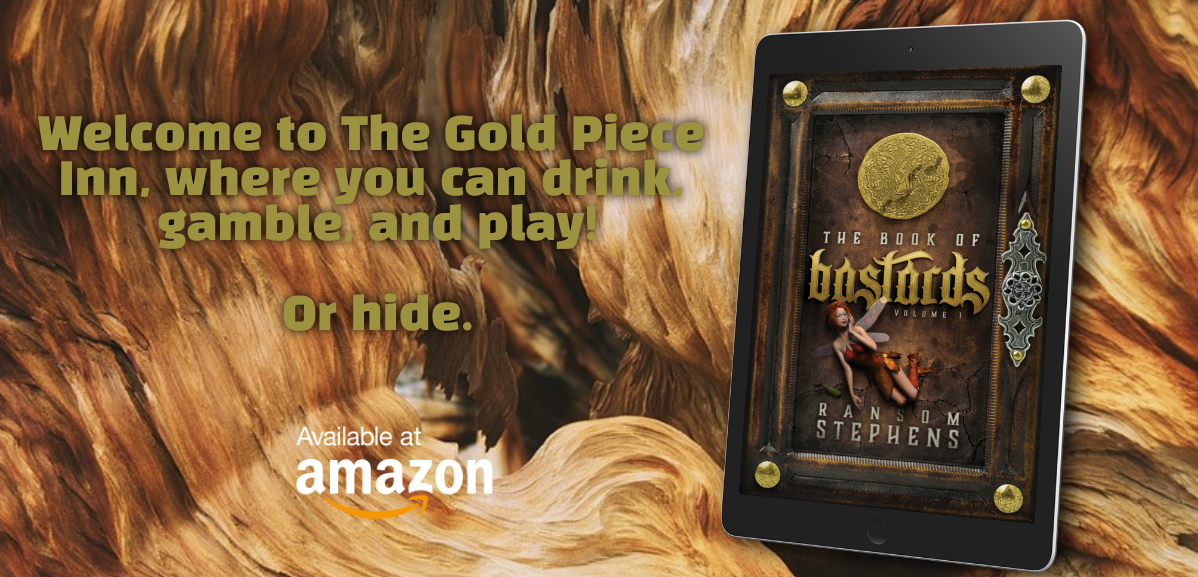 Early Reviews
The Book of Bastards combines a riveting, intense plot of righteous vengeance with tongue-in-cheek banter that will keep you turning the page with eager anticipation. With settings that make you wish they were real, characters you can't help but cheer for, and twists that keep you guessing, Ransom Stephens has crafted an engaging tale that makes every minute of reading, time well spent. I don't often reread a book, but I think I'll make an exception. Loads of fun. Highly recommended. – Brian D Anderson, million-selling author of The Bard and the Blade
"A delightful, detailed tale about morality, being honest with yourself, and self-reflection, even when you don't like what the glass has to show. A perfect treat for lovers of rich fantasy worldbuilding, gory battles, and the kind of thoughtful, character-driven stories that make your brain whirl, your imagination dance, and your heart surge." -J.M. Frey, bestselling author of The Accidental Turn Series
Interview with Ransom Stephens
For those interested in exploring the subject or theme of your book, where should they start?
Gandaeff, the word in which The Book of Bastards is set, has millions of faeries whose bodies are half tiny-human and half insect: butterflies, dragonflies, bumblebees, lady bugs, and so on. The faeries help people deal with the hardships of life, and by doing so, they make for a certain paradise. Of course, if not treated well, they can turn.
Themes have a way of merging and taking care of themselves. The Book of Bastards has two major themes, one that guided me through every decision: Bawdiness washed down with a sip of moral justice. At every point where I had to make a decision in character or setting development, I went in the direction that was most amusing, a bit lewd (but always (always!) with the rule that this book has no profanity and no explicit sex but, at the same time, is rife (rife, I tell you!) with implicit eroticism), and made its way full circle to decency and justice. The Book of Bastards, is, after all, a tale of lusty humor and righteous vengeance.
The other major theme emerged as the plot evolved and I never saw it coming: how a society can find the balance between the Maegical and Maekhanical (i.e., art and technology) in a way that leads to the greatest contentment and joy. It sounds heavy-handed, but file it in the long list of things that authors need to know about the worlds they create that readers don't have to worry about.
As for where you should start, you're already there: movies like The Princess Bride, Pirates of the Caribbean (just the first one), Lord of the Rings, and so on; books like Robin Hobb's Fitz and the Fool series, Scott Lynch's Gentleman Bastards series (interesting to note that this book was a much greater influence on my Time Weavers series than The Book of Bastards). And if you're ambitious, the deepest core of that second theme—Maegic and Maekhanical—is heavily influenced by three heavy tombs of world history: Tamim Ansary's The Invention of Yesterday, Darren Acemoglu and James A Robinson's Why Nations Fail, and Neil Faulkner's A Radical History of the world.
How did you become involved with the subject or theme of your book?
I stole it from (ahem, that is, I was influenced by) my all-time favorite fantasy, John Myers Myers The Harp and the Blade (copyright 1941 and out of print since 1984—and I buy all the copies that show up used on Amazon, usually for $1 (the philistines), so if you want to read it send me a note, paperbackwriter@ransomstephens.com and I'll do what I can)—about a cursed minstrel traipsing around medieval Europe making friends and fending off enemies, singing, drinking, and doing good deeds forced on him by a curse that is not-so-coincidentally similar to the curse afflicted on the innkeeper in my The Book of Bastards.
Two other tidbits from John Myers Myers had a huge influence: first, from The Harp and the Blade, "[A minstrel], if he is fond of eating, cannot waste time trying to improve the taste of his hearers. He must give them something they're in the mood for at the moment, and only the simple old things like bawdiness washed down with a sip of moral justice are sure fire." And, from Silverlock, "The great questions for a man are what to do about his time and his passion and where to find friends and the money to life with them. When he's found the right answers, he's got all four legs a man needs to walk on."
All of that said, I find it amazing how a writer can steal (errr, leverage) concepts from other writers and, by the time we're finished, those concepts are all but unrecognizable.
What were your goals and intentions in this book, and how well do you feel you achieved them?
The Book of Bastards is a departure into a world of fantasy, but the concept shouldn't be obvious until the end of the trilogy, and even then.
It's a story that's all too familiar told from a very different perspective: "Centuries ago, before Queen Graegloria and her father, King Graeglory, brought human and faer together in maentanglement, humans used to fall for the rants of charismatic lunatics. The lunatic would blame everything from stale bread to outbreaks of disease on a group of outsiders and put them in prisons that he called 'camps' or 'workstations' or 'cubicles.'
"The persecuted group was never guilty of anything but being different than the nut-job's followers. The lunatic starved and tortured his scapegoats at these camps. Like tides ebbing and flooding, the pattern repeated every few generations."
In the grand tradition of ironic humor, The Book of Bastards is a tale of persecution and revenge that's, hopefully, ROTFLMAO funny.
Anything you would like to say to your readers and fans?
I hope you enjoy the ride! And, by the way, if you want me to finish the trilogy, you have to ask. I've finished a draft of book two, Bastard Knights, and have outlined Bastard Princess, but I might need some influencing to tidy it all up for you. Graft would help.
What did you enjoy most about writing this book?
The best part of writing fiction is hanging out with your characters. In The Book of Bastards, I love (love!!) sitting around The Gold Piece Inn with a frothy mug, listening to the band, maybe play hand of poker, perhaps a dance, partake in a brawl, pet the bloodhound or goats, and watched the kids play and, of course, listen to the gossip of the serving-lasses and lads.
Can you tell us a little bit about your next books or what you have planned for the future?
In Book 2, Bastard Knights, the bastards of The Gold Piece Inn set out to save the world from the petty tyrants that have taken over most of what remains of civilization at the conclusion of Book 1. In the process, they earn a reputation as rowdy do-gooders, swashbuckling want-to-be knights who defend the weak, fight for the poor, and get in lots of trouble. Book 3, Bastard Princess, features One particular bastard, Kaetie. All Kaetie ever wanted was to be a druid: live in a secluded cottage in a forest filled with faeries, reading, mixing potions in a fine cauldron, studying nature, and being left alone. But the world just won't have it. Kaetie is called on to solve the disease that infects humanity: the need to find someone to blame when they ought to be solving problems or living in peace and joy. To do it, she must summon a particular type of faery, and when she does, all of the secrets of how the faer came to earth will be revealed.
How long have you been writing?
I wrote my first book a few weeks after I learned to read and have been writing fiction at least half-time since 2005.
Can you tell us a little bit about the characters in The Book of Bastards?
The Innkeeper, Dewey Nawton, is a greedy halfling bastard; a bastard in both senses, didn't know his father and is a jerk. Nearly immortal, he's been operating The Gold Piece Inn for over 160 years, during which he's provided for the bastard children of the serving-lasses who live and work there. He determines their ideal vocations and obtains apprenticeships for them. By so doing, he has developed a huge network of informants that penetrates every trade and kingdom in the land. (That sound you hear is Dewey rubbing his hands together in malicious glee!)
Queen Dafina has lived an absurdly sheltered life—except for that one wild day when she escaped her lady's in waiting—and now finds herself hiding in plain sight at an inn of dubious repute. She has a lot to learn.
Along with Dewey, I guess my favorite character is Kaetie, one of The Gold Piece Inn bastards. She's sharp and sarcastic, and knows what she wants but not how to get it—I love people like that!
If you could spend the day with one of the characters from The Book of Bastards who would it be? Please tell us why you chose this particular character, where you would go and what you would do.
I'd spend a night in The Gold Piece Inn, dance, drink, gamble, frolic, and above all, laugh with the fishers, goatherds, and pirates who frequent it, and the servers and bastards who live there.
About the Author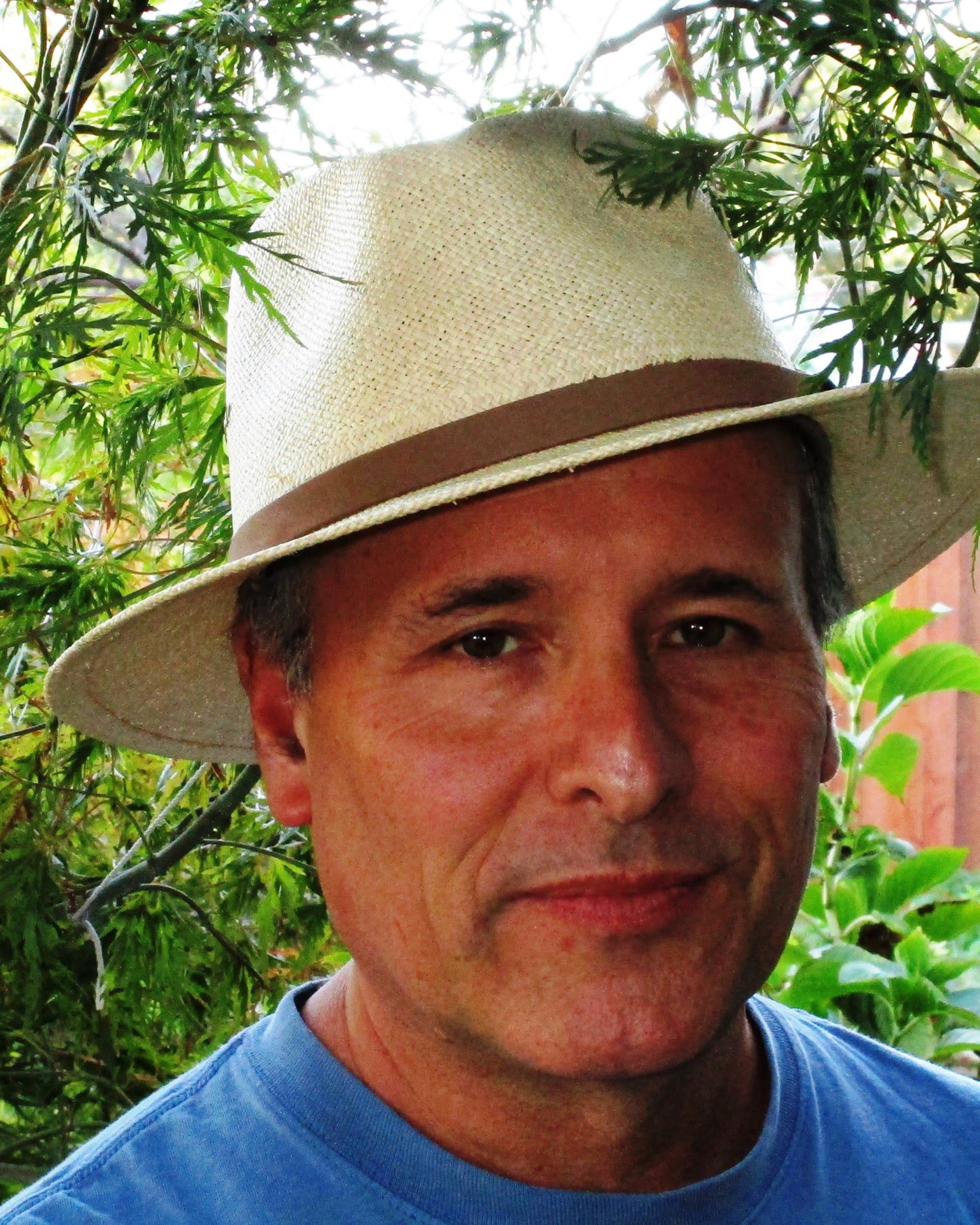 Ransom Stephens has searched for the Holy Grail in Cornwall and Wales but settled for a cracked coffee mug. He's won several awards, but they've all been named after people he'd never heard of which made for awkward acceptance speeches. The author of four previous novels on simple, non-controversial topics like science vs religion in
The God Patent
, technology vs environmentalism in
The Sensory Deception
, oligarchy vs anarchy in
The 99% Solution
, and love vs money in
Too Rich to Die
, in his latest,
The Book of Bastards
, he offers readers what they really want, a story of bawdiness washed down with a sip of moral justice.
I'm a fairly accomplished scientist and technologist, all the details at https://contact.ransomstephens.com
Contact Links
Twitter: @ransomstephens
Instagram: @ransomstephens
Purchase Links