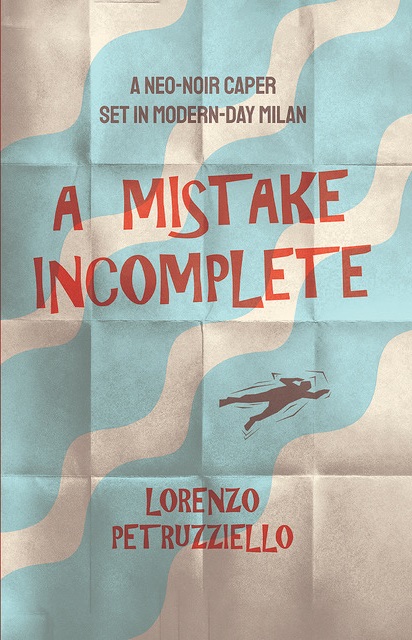 Fiction, Noir
Date Published: December 8, 2020
An incompetent thief makes another attempt at burglary. A hopeless bartender struggles to manage her last patron. The pair reluctantly work together to figure out why a man they presumed dead may have returned, while a lonely tourist inadvertently gets in the way.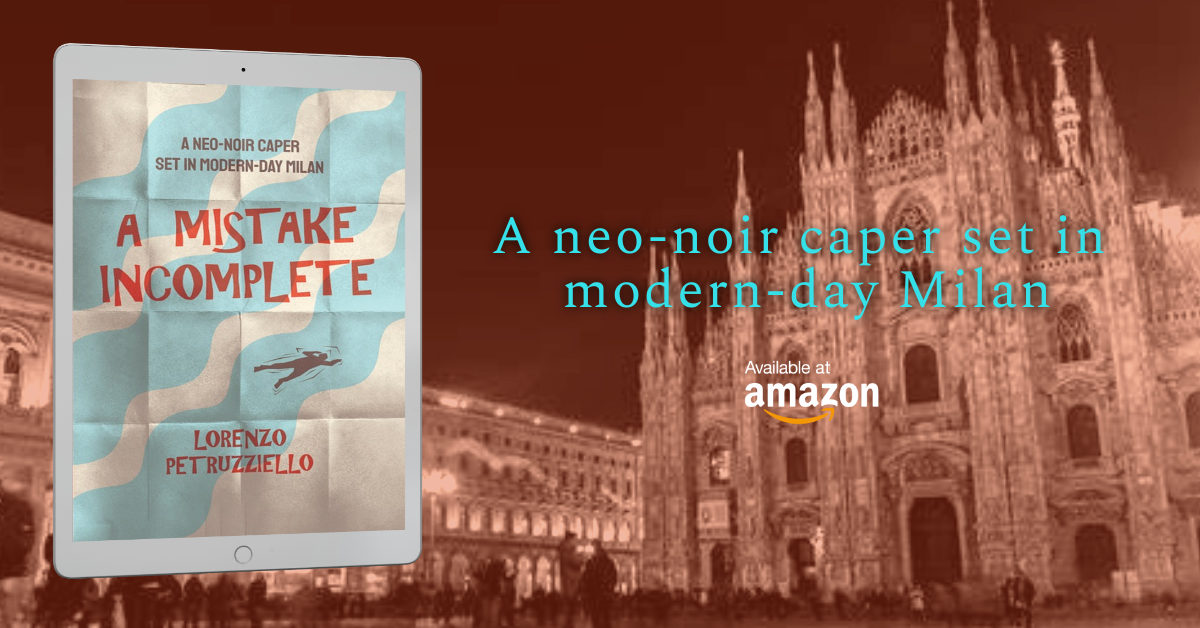 Interview with Lorenzo Petruzziello
For those interested in exploring the subject or theme of your book, where should they start?

Watch noir films. Watch Hitchcock. Read Patricia Highsmith, or Dashiell Hammett.
How did you become involved with the subject or theme of your book?

I am a big fan of Turner Classic Movies, Noir Alley specifically. And I've always been drawn to noir-style stories. I knew that I wanted to someday get into writing stories like those that I love.
What were your goals and intentions in this book, and how well do you feel you achieved them?

I wanted to test myself to see if I can write a fun noir-style caper, capturing all that noir genre encompasses, with a bit of camp and flair.
Anything you would like to say to your readers and fans?

Yes! Please do interact with me on Instagram @lorenzomagnus and if you are a member of a book club, please don't hesitate to reach out and let me know if A MISTAKE INCOMPLETE is your next book club read.
What did you enjoy most about writing this book?

Pushing myself to try and stick with the style of the noir genre while keeping the reader entertained and engaged.
Can you tell us a little bit about your next books or what you have planned for the future?

I plan to write the third in what I refer to as my Italy trilogy. The first was THE LOVE FOOL which took place in Rome. A MISTAKE INCOMPLETE is set in Milan. But, the next book will take place somewhere in southern Italy. I'm still brainstorming story ideas, so I have nothing more to share at the moment.
How long have you been writing?

I started novel writing in 2011, when I had moved to Rome. I worked part-time and explored the city the rest of my days. I was inspired and decided to try and write a book. Eventually, I ended up with the first half of what is now my first book THE LOVE FOOL – punlished in 2018.
Can you tell us a little bit about the characters in A MISTAKE INCOMPLETE?

Stef is the incompetent thief, who pretty much lived his life relying on his looks and charm. Beatrice is the hopeless bartender. And the two are thrown into a situation that they were not expecting.
If you could spend the day with one of the characters from A MISTAKE INCOMPLETE who would it be? Please tell us why you chose this particular character, where you would go and what you would do.

I would love to spend the day with Elena. She's a stylish interior designer who knows the ins and outs of all the hot spots in Milan. So, she knows a lot of people, and where to get the best food and cocktails.
About the Author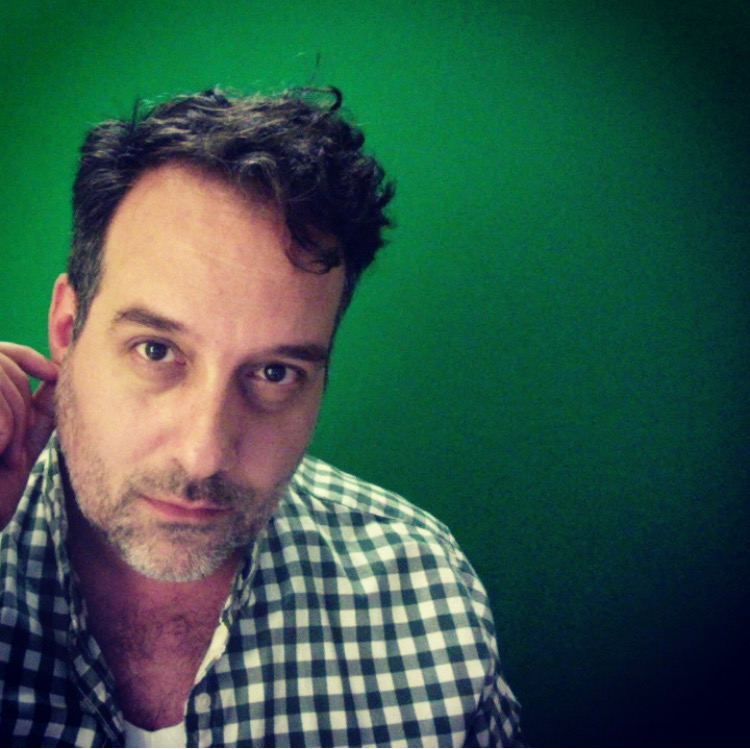 Lorenzo Petruzziello is the author of The Love Fool and a contributing writer to publications focusing on food, travel and cocktails. A Mistake Incomplete is his second novel.
Contact Links
Purchase Links