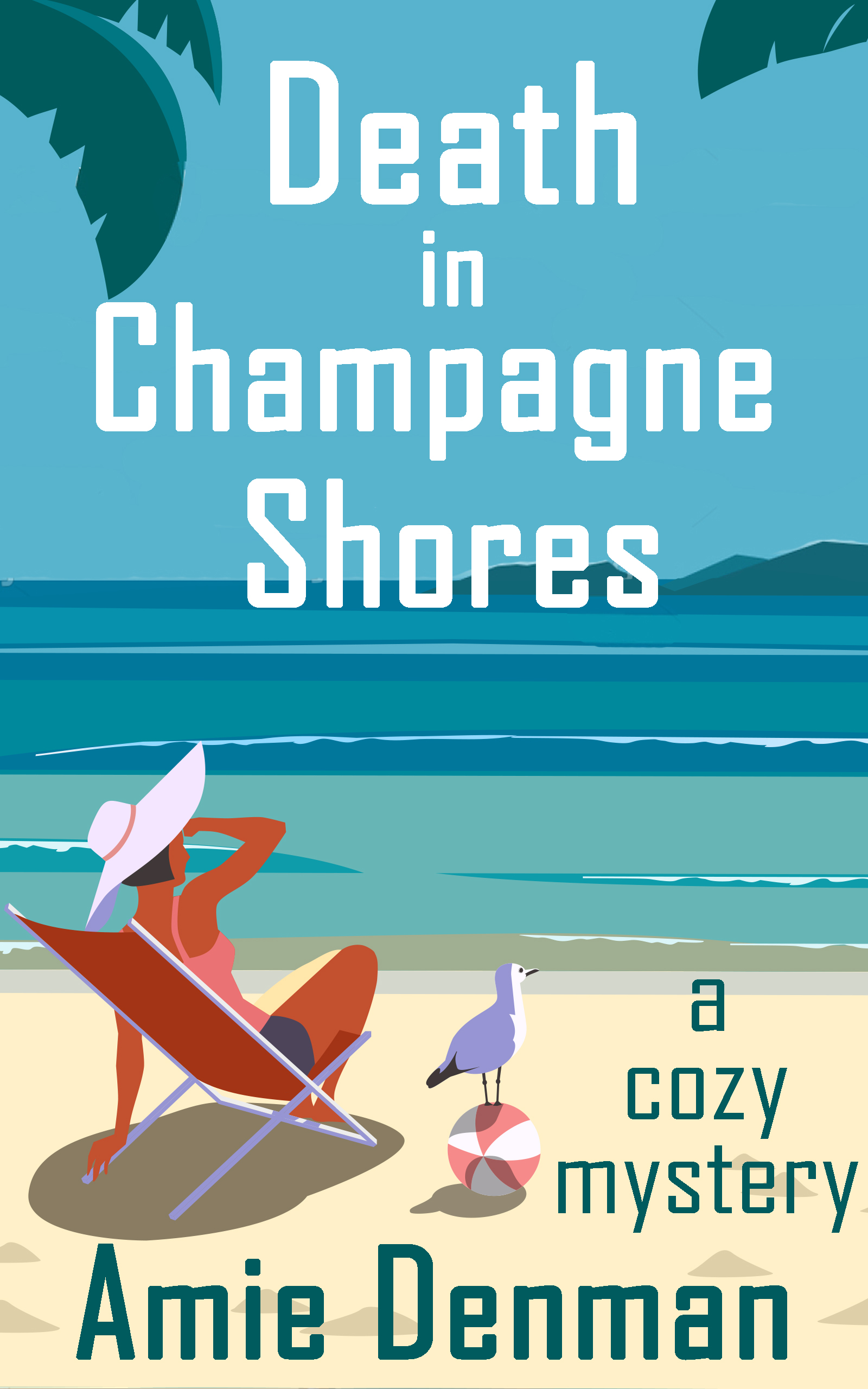 A Champagne Shores Cozy Mystery, book 2
Cozy Mystery
Date Published: November 20, 2020
Champagne Shores, Florida, is a beach town in need of a paint job.
What it doesn't need…is a murder.
Champagne Shores, Florida, is poised to become a tourist magnet, but a murder in the marina threatens the town's sunny reputation. Sure, the marina's owner had been a thorn in the local chamber of commerce's side, but he hadn't really made serious enemies…had he?
Millie Silver wants her True Colors Paint Store to inspire a makeover for her hometown, and she's busy leading the Champagne Shores Revitalization Committee. But when she and her dog Sunshine discover the body of the marina's owner, they find themselves on the trail of a murderer. The clues and suspects stack up and include an estranged wife, surly fishermen, and a flashy group of treasure hunters flaunting the Spanish gold they find offshore.
While the town repaints and reinvents itself using Millie's color inspiration, Millie recruits her family and friends to help the police chief uncover secrets, grudges, and even sunken treasure along the Florida coast.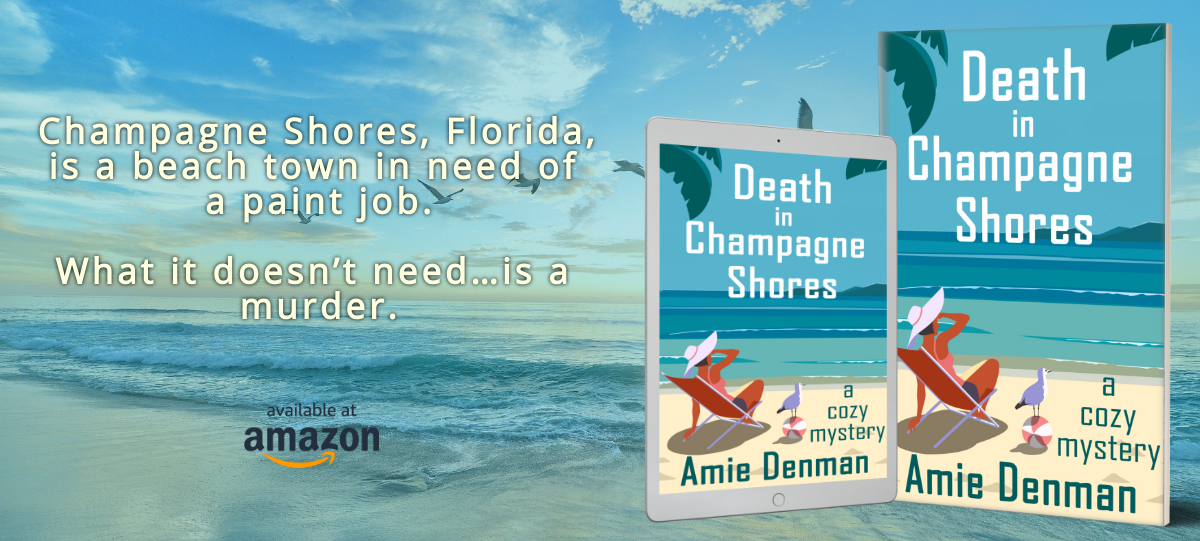 Interview with Amie Denman
How did you become involved with the subject or theme of your book?

I grew up reading cozy mysteries, and I love figuring out "whodunnit." However, I also love romance, Florida, and the idea of buried treasure, so all of those elements found their way into Death in Champagne Shores.



What were your goals and intentions in this book, and how well do you feel you achieved them?

After writing Murder in Champagne Shores, I was still in love with the characters and setting I had created, so I wanted to tell another fun story with Millie Silver, her siblings Tiffany and Darwin, her romantic interest Grant, and her devoted dog Sunshine. I had so much fun writing it that I hope readers will love it.



Anything you would like to say to your readers and fans?

Readers, thank you! I value every moment you put into reading my books, and my goal is to make your time fun and worthwhile.
What did you enjoy most about writing this book?

Humor. I love the quirky characters—especially Darwin—and I also love writing in the first person point of view. The main character is sort of the "serious" character, but she's surrounded by lovable goofballs. Aren't we all?



Can you tell us a little bit about your next books or what you have planned for the future?

Because I had so much fun writing Murder in Champagne Shores and Death in Champagne Shores, I plan to continue the series. I'm planning a Christmas-themed book for later in 2021. I'm happy to say Harlequin has acquired Murder in Champagne Shores for their WorldWide Mystery line, and they will publish it in mass market paperback later in 2021.
How long have you been writing?

I feel as if I've been writing all my life, but I have officially been published for ten years. This is my tenth anniversary!
Can you tell us a little bit about the characters in Death in Champagne Shores?

Millie Silver runs the True Colors Paint Store with the help of her brother Darwin. Millie is known for her strong opinions about paint colors, which she's not afraid to share with the residents of Champagne Shores, Florida. Her sister Tiffany has a hair salon next door, and her Aunt Minerva and Uncle Foster are important members of the family. Millie has a lovable yellow Labrador named Sunshine and a friend/co-sleuth/perhaps someday boyfriend named Grant.
If you could spend the day with one of the characters from Death in Champagne Shores who would it be? Please tell us why you chose this particular character, where you would go and what you would do.

I would enjoy hanging out with Aunt Minerva and going on a yarn-hop with her knitting club. We'd bring snacks along on the bus, buy too much yarn, and have a great time!
About The Author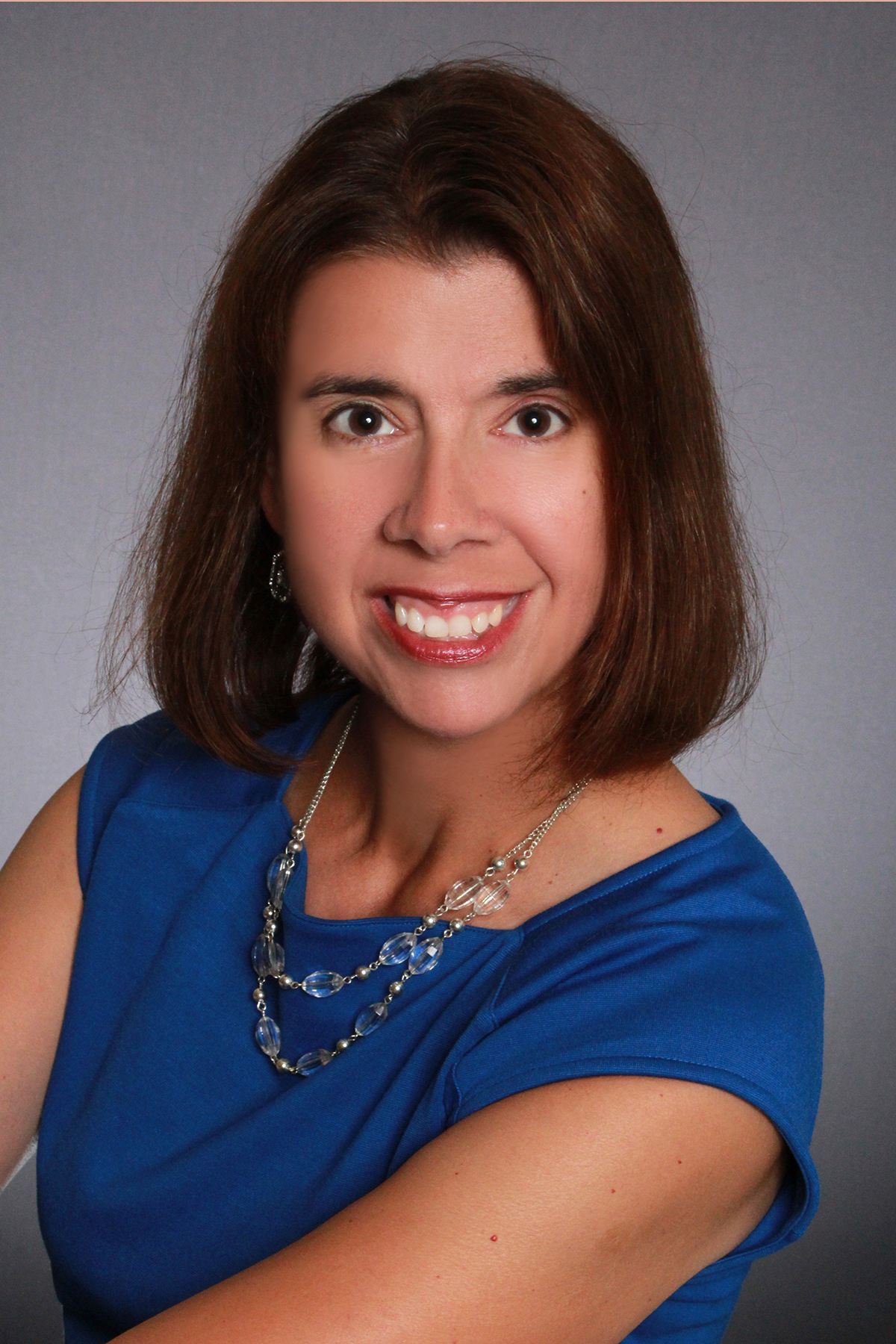 Amie Denman lives in a small town in Ohio with her husband and sons. She has published more than 40 novels—romance, mystery, and women's fiction. When she's not reading or writing, she's walking and running outside. The victim of a lifetime of curiosity, she's chased fire trucks on her bicycle just to see what's going on. Amie believes that everything is fun: especially roller coasters, wedding cake, and falling in love.
Contact Links
Twitter: @amiedenman
Purchase Links