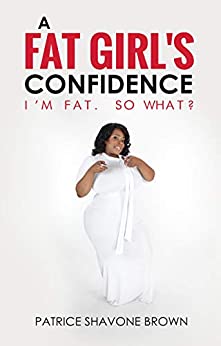 Nonfiction Self development
Date Published: 10/30/2018
Publisher: My Story Publishing
Most people think big girls have low self esteem and do not feel as sexy as the models with the perfect bodies that we constantly see on TV. I never knew there was anything wrong with me until I kept seeing people on TV telling me I was too fat, too sloppy and definitely ugly. Every commercial emphasizes the need to have that perfect plastic-factory body. While everyone think that fat is sloppy or unattractive, I have learned to embrace it. I choose to live my life fat, free and fabulous! And I am here to motivate you. Patrice Shavone Brown reveals her truth and secrets to being and becoming a proud fat girl. As you read this book, you will discover the confidence that you never thought you could have. Join the Confident Fat Girls Movement with Patrice. "Let's be the beauty they all said we could never be," she concludes.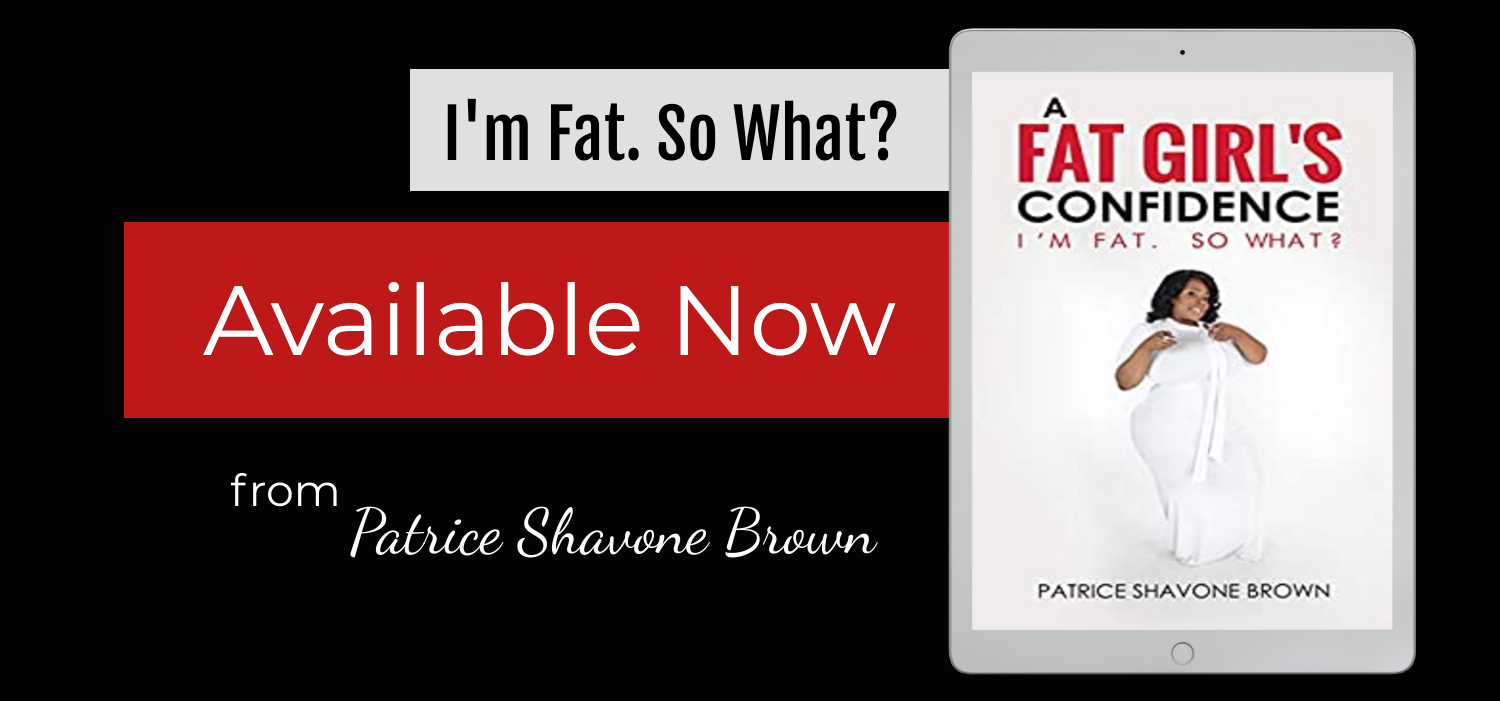 Interview with Patrice Shavone Brown

What was the hardest scene from your book to write?
Admitting that i have felt unpretty and not enough at times in my life. It was hard to share that part with the world.
Why did you choose to write in your particular field or genre?
I wanted to be an example to other women that struggle with the appearance and negative self-talk.
If you write in more than one genre, how do you balance them?
I wrote 2 books per genre, for me it was a test. I wanted to explore my mind, share stories, and create writings with my kids. So I wrote 2 children's books with my kids. I wrote 2 nonfiction self help motivational books. I just completed 2 fiction books that I was nervous about but I think those books still were interesting. I am going to work on sci-fi writings next. Writing is a big part of my life.
What did you enjoy most about writing this book?
Sharing myself with the world. I enjoyed sharing my story about my weight and how I have managed to transform.
What book that you have read has most influenced your life?
Helen Keller and Martin Luther King Jr are my positive reads but Courdroy is a favorite book that influenced me as a child.
Tell us a little about yourself? Perhaps something not many people know?
I love to laugh and see new things.
Can you tell us something about your book that is not in the
summary?
A Fat Girl's Confidence is a motivator that will help you get through struggles with identity. If you are a person that has struggled with weight and need a guide. You can find your happy place in the middle of your weight and identity battle.
About the Author
Author of A Fat Girl's Confidence Guide, published by My Story Publishing Company, also the founder of the "Confident Fat Girls Movement"
Patrice Shavone Brown is a mother of two beautiful children. She is also the big sister of two siblings. Most of all she is "me."
She is a person that has had storms and mountains to climb. She is still climbing. Patrice lost her mom to cancer June 2017. She does not paint pretty pictures about her life or surroundings.
Helping people is at the heart of everything that Patrice does. She has spent the last two decades serving her community as a Mental Health Counselor. Her greatest satisfaction comes from empowering others and assisting in people's healing through the power of words.
"It's hard, yet life is what you make it. And it is full of twists and turns," says Patrice.
Patrice has owned and operated Restoring Bodies and Minds, restoringbodiesminds.org, for the past seven years. She's an over achiever. She likes to excel, and she has tremendous drive and determination. If at first you don't succeed, try again, is at her core.
Brown has also authored four books. Her books are based on her everyday life experiences. The titles are Secrets Of A Crazy Mental Health Counselor, The Day Momma Made Me Dance, We Blend Well Together, A Fat Girl's Confidence Guide, A Fat Girl's Confidence: Beating Depression and Building Self Esteem, The Finesser and The Finesser 2.
Patrice holds an MA, BA, and AAS. She is also an Anger Management Specialist
Contact Links
Purchase Link