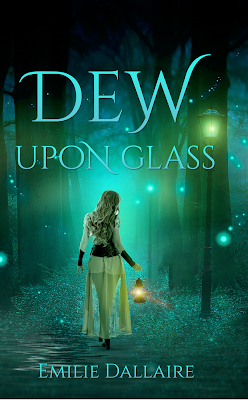 Urban Fantasy
Date Published: November 30th 2020
A tale of two communities learning to live in harmony but will the trust stay strong between them?
After everything they have gone through. Why now? Why this?
Kelpie and Jason grew up in peaceful solitude, at one with nature. Yet when they are forced to move, they are also forced to change. Nevertheless, they grow to appreciate this new life and the harmony between both the human and the fae societies. When the killings start, their tranquillity is threatened and in their midst a well of fear, mistrust and discord has risen.
If she is to survive, she must learn to adjust and be ready for the danger hidden in the shadows. Will the life she fought so hard for fall to pieces? Or will Kelpie and Jason withstand the darkness and escape the misfortune of their troublesome cycle?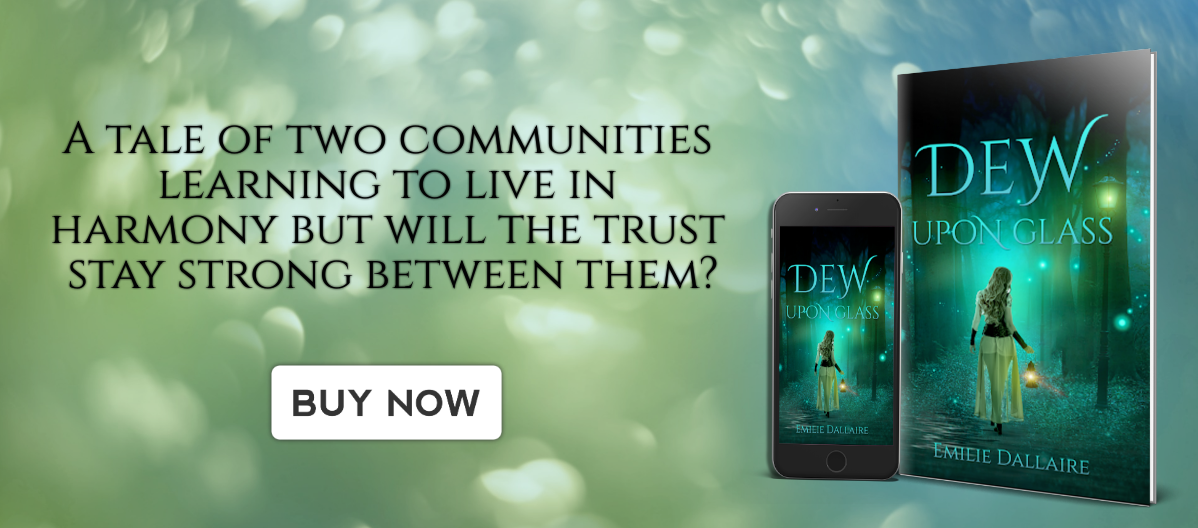 Interview with Emilie Dallaire
For those interested in exploring the subject or theme of your book, where should they start?

The meat of the story is based on Celtic Lore, and though I try to lay some nice groundwork throughout, anyone interested in learning more should give the Lore a bit of a looksee!
How did you become involved with the subject or theme of your book?

My family lineage is Gaelic, and I have a deep fascination of anything Celtic, so one thing kind of led to another!
What were your goals and intentions in this book, and how well do you feel you achieved them?

My sole goal for this story was for it to exist, at the end of the day. I wanted to prove to myself I could be an author; wanted to show myself what I was capable of. I definitely think I've achieved that wholeheartedly, and that means the world is my oyster! I have so many more stories to tell, and they're going to be out of this world!
Anything you would like to say to your readers and fans?

I really want to thank anyone who's been around to now, who's purchased and left a review or just been along for the ride that is my journey. I get to many encouraging words on the daily, and they keep me looking ahead. I hope to do everyone proud one of these days!
What did you enjoy most about writing this book?

Honestly just bringing a story to life was exhilarating. I had so many stories that crumbled due to my own insecurity and lack of confidence…Holding it in my hands the first time is an experience I'm never going to forget.
Can you tell us a little bit about your next books or what you have planned for the future?

So I actually have 2 in the works for this year – Or, technically, 1 for this year and 1 for early next. The first is going to be the sequel to Dew, which I'll start writing in March. The second is my current WIP which focuses on the story of Cupid – It's a self-discovery romance, with lots of urban fantasy aspects to it!
How long have you been writing?

It feels weird to say 20 years, but I've been writing since I was 5. I still remember the first story I came up with! Silly me thought a kid could write a better book for kids than an adult ever could!
Can you tell us a little bit about the characters in Dew Upon Glass?

Where to start? Well, Kelpie as the MC is quite the puzzle, but I think that's why I loved writing her. As a fae, she comes off as apathetic, but does struggle with her emotions quite a bit – Especially as she explores human life up close and personal. Jason as her right hand tries to keep it neutral, but the mask has it's moments and will crack. They both struggle a lot with their losses, and trying to protect one another the best way they know how…While trying not to draw too much attention to themselves! Stacy and Balin, though sides, don't disappear into the background, and the antagonist is just…Special. One of my main priorities, one of the things I want to accomplish, is asserting that every character is the main character of their own story – Literally. I keep in mind, if I kill Kelpie tomorrow, can the others hold up the story? Not that I plan murder, promise!
If you could spend the day with one of the characters from Dew Upon Glass who would it be? Please tell us why you chose this particular character, where you would go and what you would do.

It'd have to be Balin; seriously, I feel like we could have some great convo, he'd pay for dinner, and I'd get some wicked tattoos!!!
About the Author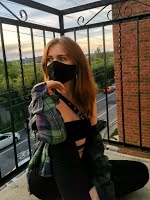 Emilie Dallaire was born and raised in Montreal, Quebec and now enjoys her full-time job as a QA Lead in the Gaming Industry. After having the unique opportunity to have her works - 'My Demon' and 'Starved' - published in the Melting Pot Anthology (compiled by Syndie Beaupre), she has finally been able to switch her attention more to her true passion; writing! The project reignited her deep affection for the written word and gave life back to her childhood dream.
Throughout and since her youth, Dallaire has always had a wild imagination allowing her to be the author she is today. The author likes to unwind with classic Disney movies, video games, anime and photography, that all help her to relax while still stimulating her creative juices. Dallaire adores and is inspired by relatable fiction stories including impelling romances, of which you will often see incorporated into her own works.
Contact Links
Purchase Links